---
North West 200
Event on Tuesday 10th May 2016
By BeMoto
Photography: BMW Motorrad / Metzeler
Click on these links for official circuit map and race week festival program.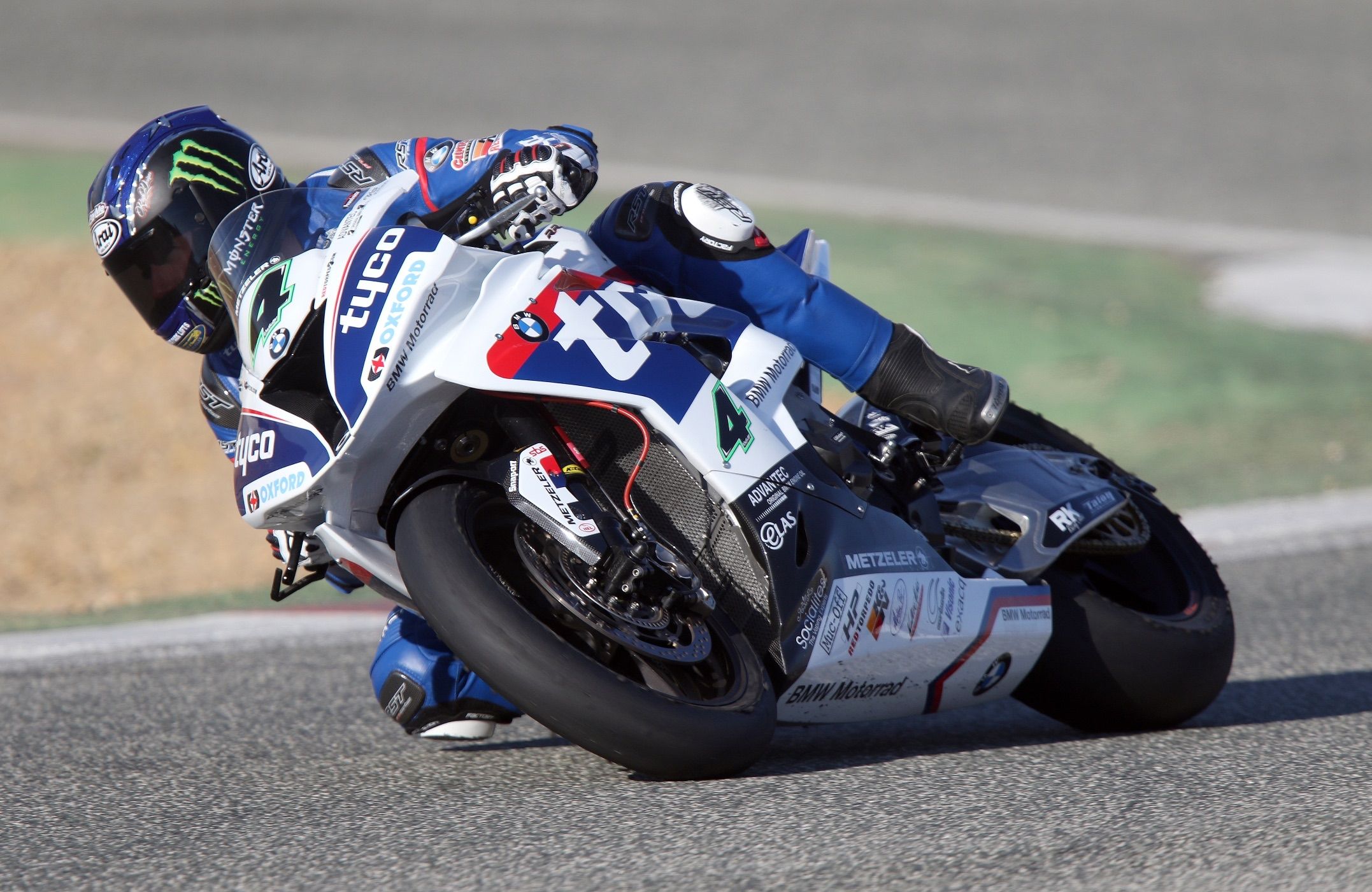 ---
History
The North West 200 first started in 1929 as a 200 mile public road race intended to be around the North West of Ireland starting at Magherabuoy.
In 1930 the start-finish moved to Portstewart, forming an 8.9 mile triangle with Coleraine and Portrus, taking in some beautiful scenery including the world famous Giant's Causeway and numerous Game of Thrones locations for fans of the show.
Other than an obvious break for WW2, the NW200 has only been cancelled four times in its 87 years (1948, 1963, 1972 and 2001).
As one of the fastest road races in the world, the NW200 has recorded speeds of over 200mph, first by Michael Rutter in 2004, then the speed record was set by Martin Jessopp at 208mph in 2012 practice.
As is well documented, road racing is not without its dangers and the North West 200 has claimed a number of lives, most famously Robert Dunlop in 2008 practice and Simon Andrews in the 2014 Superstock race.
If it was easy or safe everyone would do it, but only a few have the skills or courage to take on road racing and the most succesful NW200 participants are both Northern Irish riders; Robert Dunlop and Alastair Seeley, both with 15 wins, closely followed by Joey Dunlop and Michael Rutter, each with 13 wins.
---
Alastair Seeley wins the Supersport Race on 12th May 2016 to set a new record with an incredible 16 career wins at the North West 200.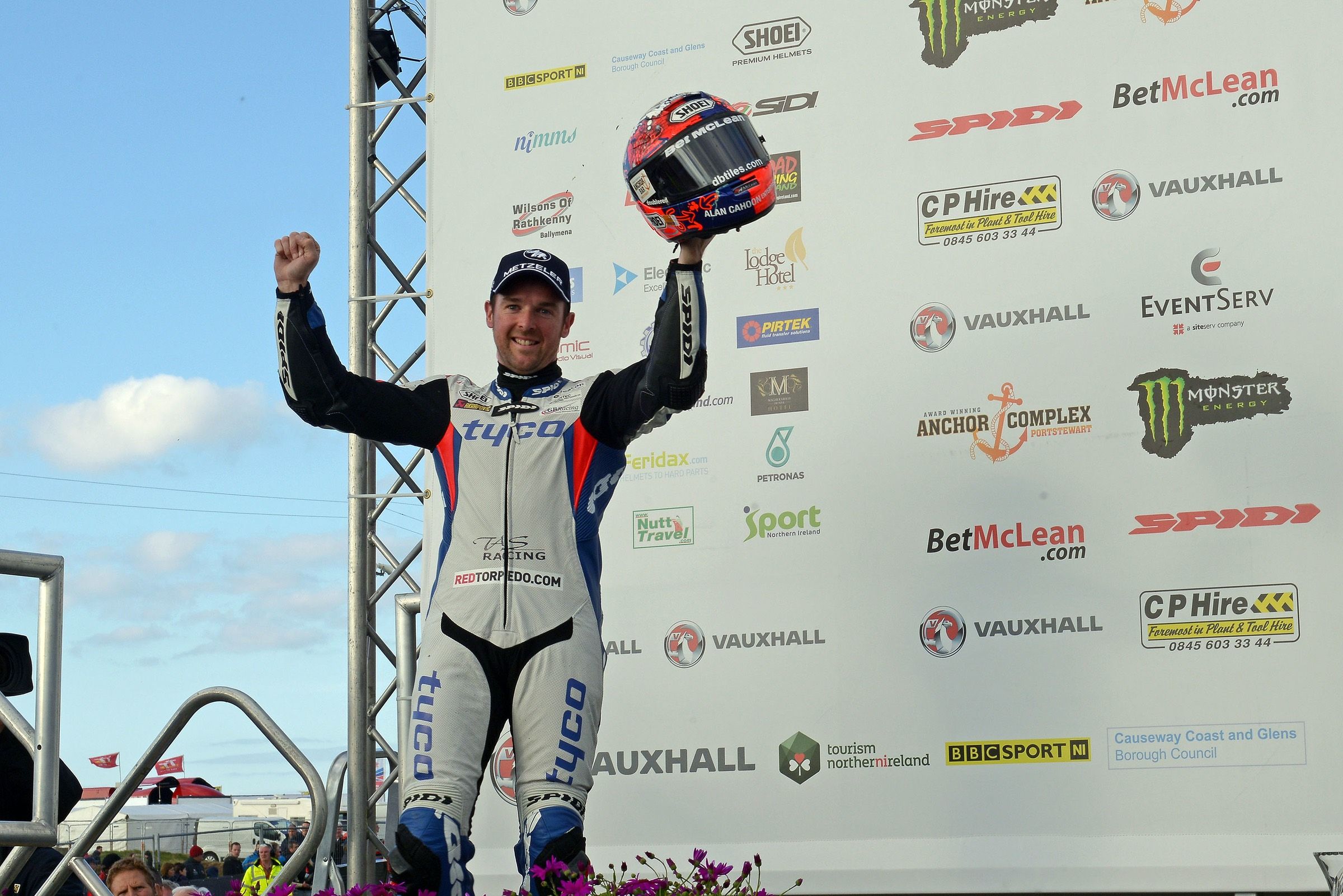 Other than an elite group of Australians, most notably Bruce Ansty with 10 wins, all winners either originate from the United Kingdom (dominated by Northern Ireland racers) or by riders from the Republic of Ireland and the Isle of Man.
The NW200 is attended by an estimated 100,000 visitors from all over the world and watched by over 2million TV viewers, all looking for that adrenaline-fueled buzz that you can only get from road racing in a world obsessed with Health & Safety...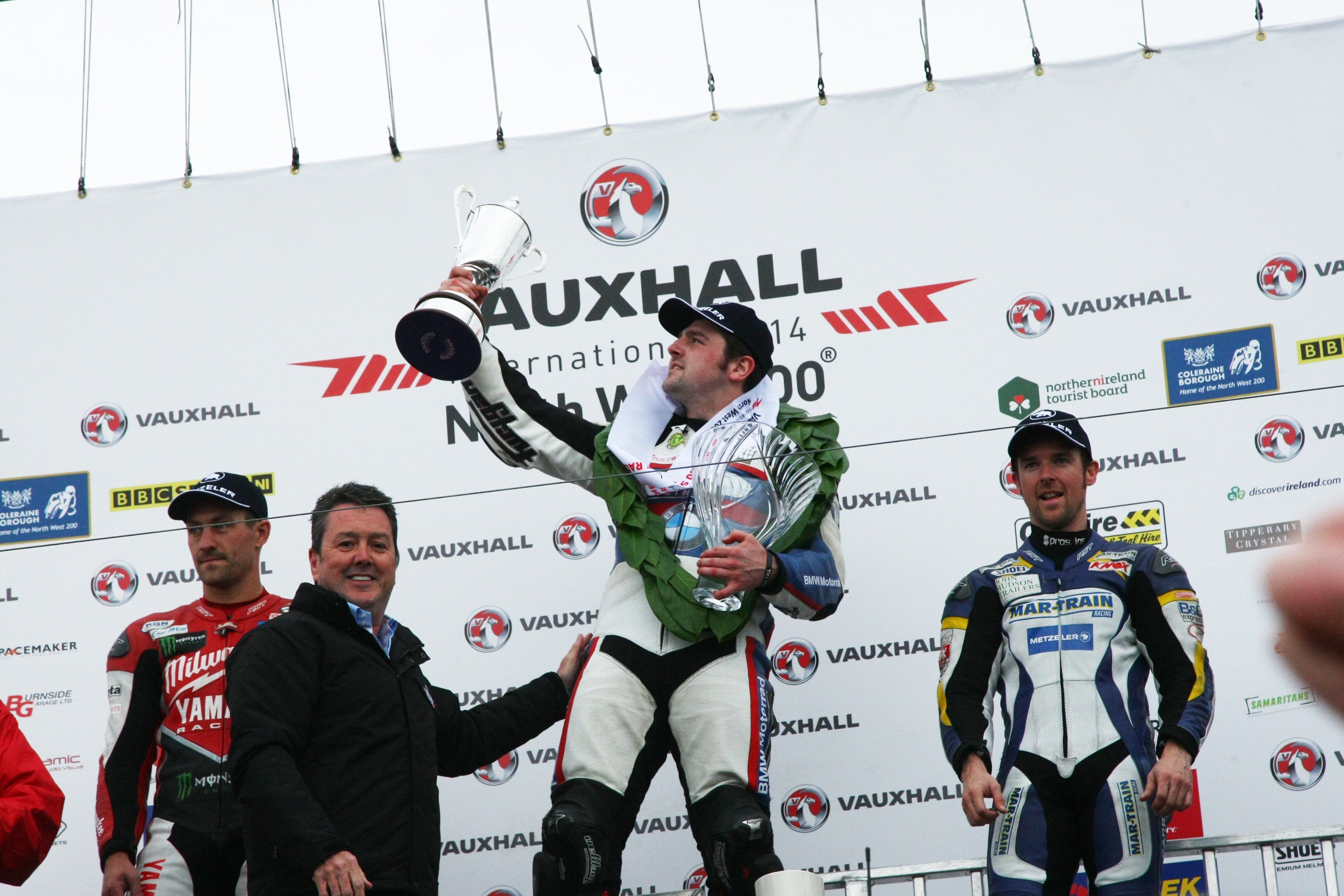 For more information visit northwest200.org
---
Triangular Road Course
By Readro (Own work) [
CC0
],
via Wikimedia Commons
---