---
Obsession: Honda SP-1 Special
By Kar Lee
The SP-1 never came in an R flavour so this guy made his own. Meet Lyndon Creamer's 2001 Honda SP-1 special
---
As a Honda man – Lyndon also has a mint NC30 which he restored and a CBR600, as well and another stock SP-1 he uses as his daily ride – he's a self-confessed SP-1 obsessive. "I collect anything SP-1 related and have a collection of stuff including a laser-etched paperweight and a jacket from the world press launch. I even bought a complete set of genuine plastics just in case they run out!" He also likes to modify his bikes; a C90 with Yoshimura exhaust, 150cc big bore kit and upgraded suspension sit in his garage as further evidence.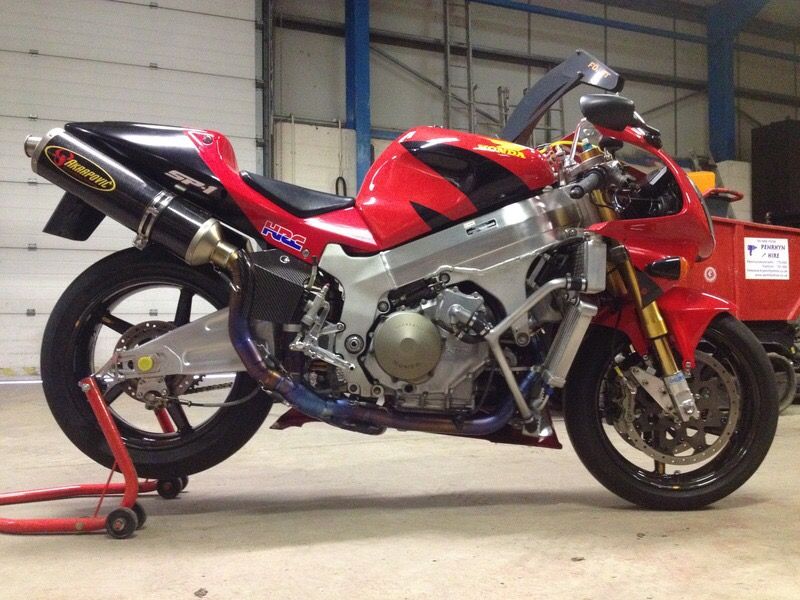 Bought in 2003, Lyndon has been slowly bringing the bike up to date with carefully selected modifications, starting with an Ohlins steering damper then snowballing from there. The carbon fibre BST wheels took a little getting used to: "I was 50-pencing it everywhere, it felt horrible and I hated it but soon got used to the extra agility after the first trackday. It's fantastic now, so quick to steer." The Akrapovic full system combined with a Power Commander and set-up by FW Developments resulted in a healthy 132bhp and crucially, improved throttle response. "I cant understand why anyone would want more power, it's plenty fast but the standard low-speed fueling is terrible – it's completely sorted now, very smooth with no jerkiness at all just waves of torque and drivability."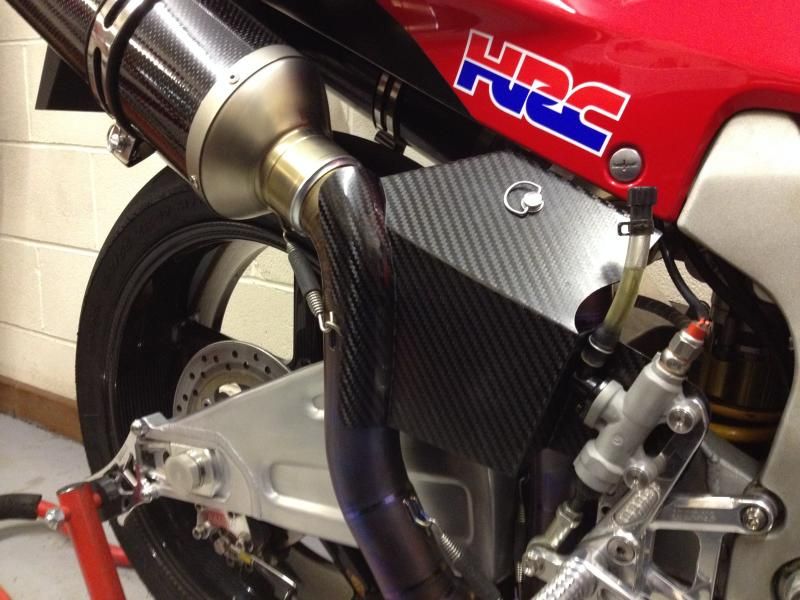 There's also an endurance kit swingarm from Harris which set Lyndon back £2500, front-mounted radiators (the SP-1 traditionally uses side-mount) which do away with fans, Harris rearsets, Ohlins suspension all round and AP Racing six-piston calipers, matching AP rear caliper, Brembo master cylinder and iron discs. His favourite modification though is more modest. "I love the carbon heat guard, I made the mould myself from steel along with the quick-release exhaust clamps."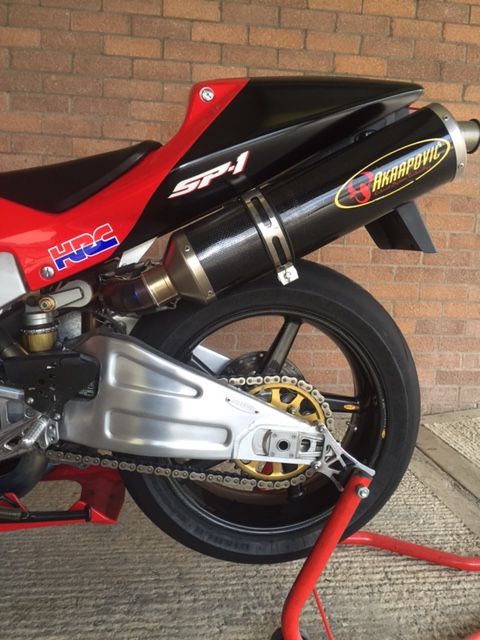 Harris rearsets, braided lines, Ohlins all round and a full hi-level 2-2 Yoshimura system. Dyno setup was courtesy of FW Developments (also the home of Dynojet UK) and as chance would have it, they were looking for an SP-1 to build a custom map for. This meant the SP-1 got a Power Commander, K&N filter and dyno time for a steal. "It's really smooth with no dips in power, just waves of torque and drivability" says a satisfied Lyndon. By his own admission, engine work is minimal but 132bhp is a healthy figure. "I cant understand why anyone would want more power, it's plenty fast." AP Racing six-pot calipers should be fitted by the time you read this, together with narrow track iron discs and Brembo master cylinder.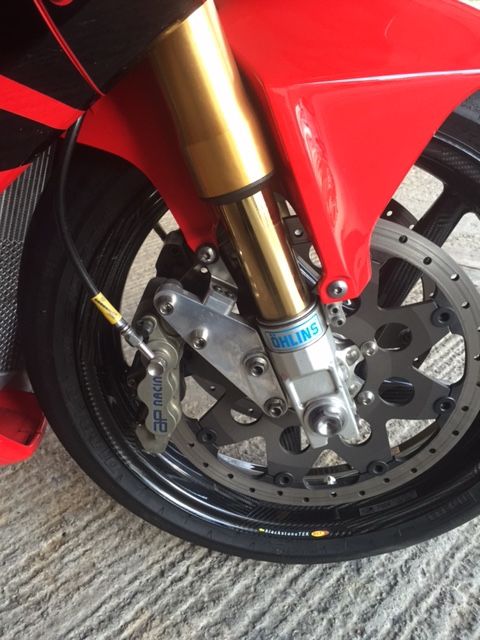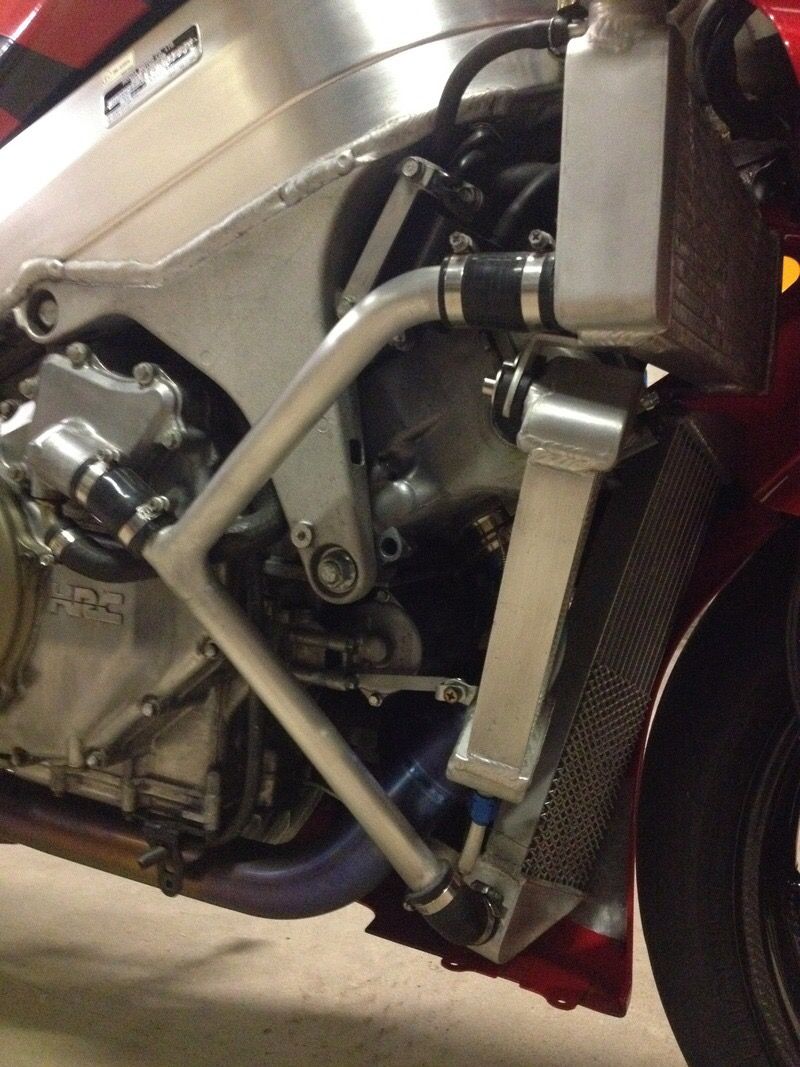 ---