---
Paradise MX Holidays Spain
By Max Hind

Moto holidays are all the rage at the moment. Riding your bike in the sun is as fun as it sounds, but what's the best bang for your buck?
I've been lucky enough to have experienced a handful of options, from off-road riding in Bulgaria to watching Supercross in the States, (all of which you'll need the travel & repatriation insurance for!) but one of my favourite experiences might just surprise you…
For more than a decade now California has been the go-to destination for your high-quality motocross vacation. For much of that time another dirt bike Nirvana, much closer to home, has been all but ignored by the motocross tourist and entrepreneur alike. However, in recent years, Spanish motocross holidays have become a much cheaper alternative to the Californian get away.
But just how does the quality and experience of your holiday compare to the SoCal lifestyle? Well, I took the trip out to Paradise MX – one of Spain's leading vacation companies - to get the low down and live the real Spanish experience.
Paradise MX is the brain child and passion project of Martin and Linda Cuddy. What they have been able to achieve in their short time as dream-makers falls nothing short of remarkable. Their enthusiasm for what they do is contagious. Within moments of arrival they are able to make you feel comfortable and at home, whilst also getting you excited for the days that lay ahead. The vibe that they have been able to create feels special and most certainly encourages repeat business.
Martin Cuddy is a passionate motocross rider. Having started racing at the age of 14, Martin progressed to schoolboy national level before going on to compete in the British championship and even a handful of GP's in the 90's. To this day Martin still rides as much as he can, clearly loving every second in the saddle. Linda on the other hand got involved in the sport when her son, Christopher Mills, started riding at the age of three. Throughout Christopher's development as a youth racer Linda used her degree in psychology to help coach Christopher through the mental side of the sport.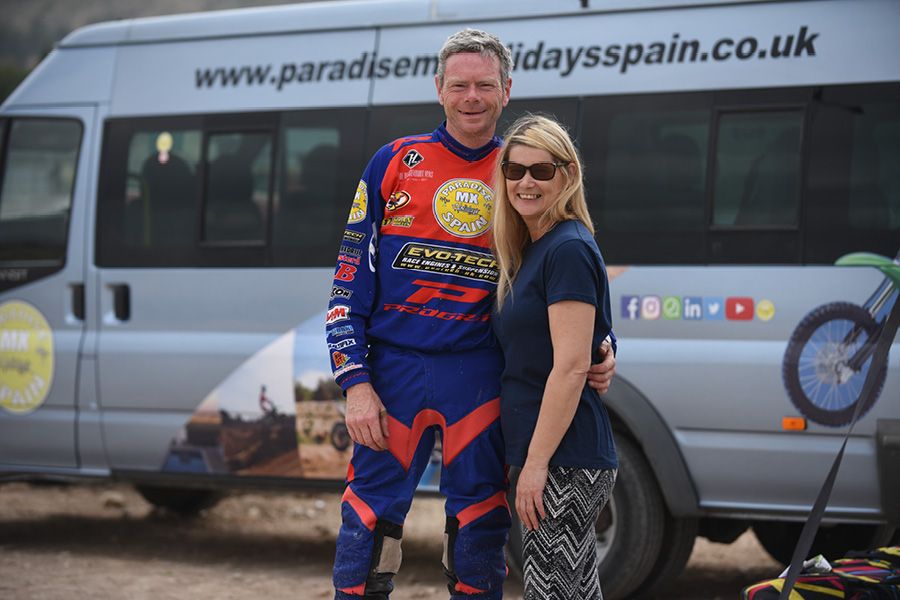 For years Martin and Linda had the long-term plan of migrating to Spain, however having been left disappointed with their own MX vacation experience; their 10-year-plan turned into a 16-month project to launch an MX vacation company with a difference… and Paradise MX was born.
When they eventually found their villa, they knew they had truly found a little piece of paradise (when you see the panoramic views you will know why) with the perfect central location in the midst of the numerous tracks around Alicante and Murcia. After much work and investment, the villa is truly a home away from home, complete with a swimming pool, hot tub, barbeque area, open air gym, tennis court, pool table, sun loungers, an honesty bar and spacious living and communal areas. The villa feels luxurious, the perfect place to retreat to after a long day at the track. Martin's enthusiasm for riding together with Linda's motherly touch and attention to detail combine to produce a completely unique experience. They really have achieved their goal of providing a motocross holiday with a difference.
The Paradise villa can sleep 17 people, but Martin and Linda will take no more than 13 people at any one time to ensure that their guests gets the time and attention they deserve. The Cuddy's are determined to provide a quality experience and will not sacrifice that at any costs. To ensure this level of quality Martin and Linda do not employ anybody else to help them out, it is just the two of them. By doing this they are able to meet all the standards and requirements that they themselves expect. This guarantee's the personal touch that Paradise MX pride themselves on. Even down to the little things such as having English TV on the huge flat screen - so no episodes of Corrie are missed - or when Linda heads out to the pharmacy to pick up knee supports or forgotten asthma inhalers, the Cuddy's care about their guests and clearly love making sure people are having a good and enjoyable time. Food is a big part of what Martin and Linda do. Linda will leave the track early every afternoon in order to go back home to cook up a fresh, homemade dinner for all her guests. She is very keen on dishing up the tastiest, healthiest food possible, and from what we've tasted she's damned good at it.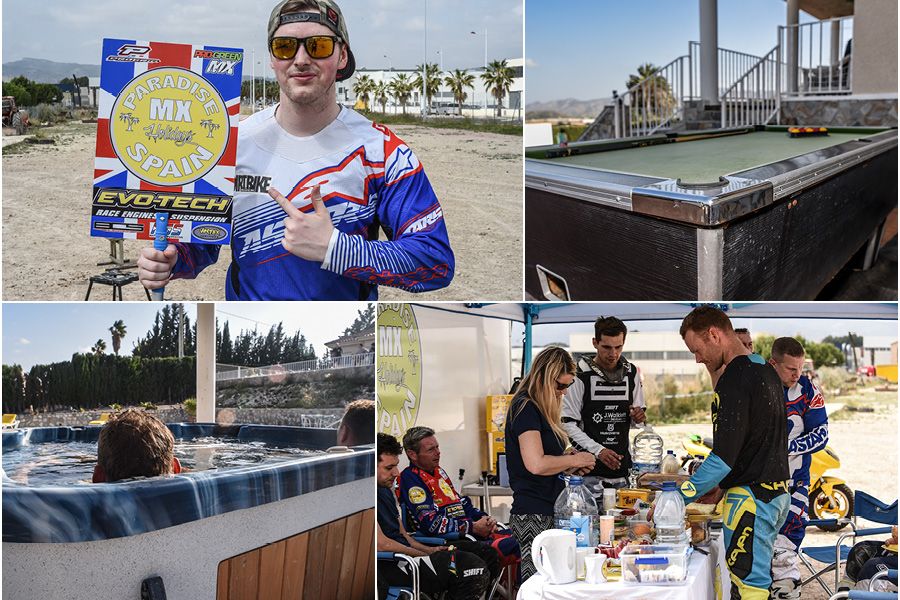 ---
Fleet bikes vs. your own pride and joy?!
The biggest complaints people usually have when coming away from a riding holiday, involve the hire bike that they have been lumped with all week. This is certainly something that Martin wasn't too thrilled about when he came home from his original MX vacation. Most holiday firms have a fleet of bikes that are ridden day in, day out and are replaced every season or maybe every other season. As you can imagine, despite the best of intentions and mechanical upkeep, these bikes are going to get tired and haggard very quickly. They certainly won't ride quite like the pride and joy that's sitting in your garage at home.
So, with this in mind, Paradise MX have based their business on the idea that their guests will be riding their own machines from home. This way everyone will be using a bike that is familiar and comfortable for them. The way in which they go about making this happen is pretty incredible. To ensure total satisfaction - in terms of both security and quality of service - Martin himself makes the 38-hour round trip to England and back each and every week to pick up and drop off the machines of his customers.
Linda and Martin are very passionate about customer privacy and issues with bike thefts in the UK. Every rider must give them the chassis number, make and model of their machine via email before pick up from a secure neutral location to avoid attention at your home address and ensure that there are no issues at border control. Paradise MX never go live on social media when guests are with them to avoid unwanted attention being brought to the fact that they are out of the country.
The Paradise MX track set up is very similar to some of the larger Californian vacation companies; everything is nicely branded from the awning to the minibus, from the tablecloth to tea cups. It looks very professional. There are enough comfortable chairs for everyone and the table is laden with freshly prepared food, from healthy fruit salads and pasta dishes, to fresh bread and a variety of cheese and ham. You'll be delighted with your afternoon tea of scones and cream alongside your cup of coffee or PG Tips. All of this adds to the trackside experience and from what we are aware it isn't something that other Spanish firms offer, not quite like this anyhow.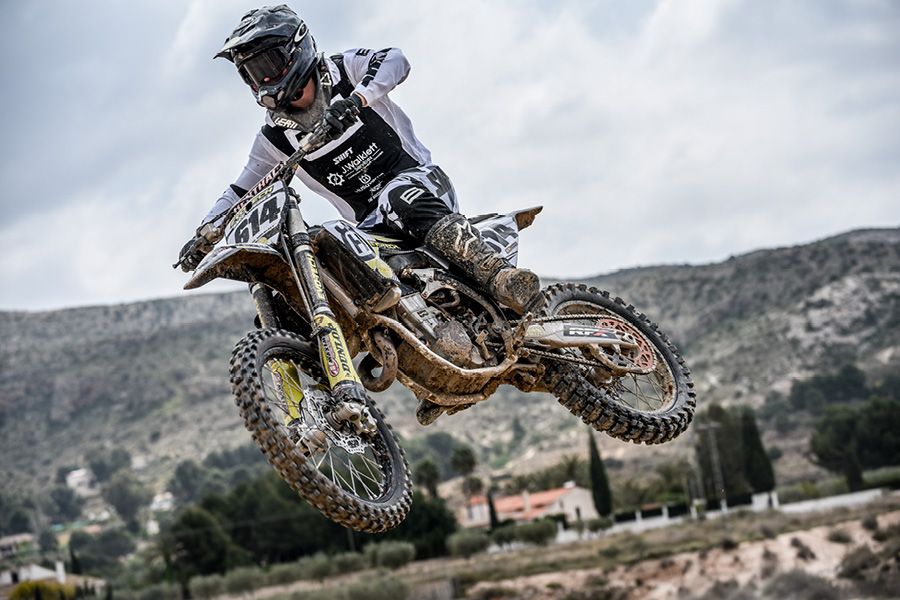 ---
So, the track side experience is top notch. But what about the on-track experience?
It's safe to say that, in general, Spanish tracks do not meet the standards of the world-famous circuits you'll ride on a Californian vacation. But that being said, not all the SoCal spots are prepped as well or are as enjoyable as you might think. Glen Helen is an eater of men and Lake Elsinore is often neglected. So how do the Spanish tracks compare?
Well for one, they are not under water. That's a massive positive coming from a frustrated Englishman. Secondly, the track layouts seem to be really fun. Apparently, the Spanish track builders like to emulate AMA style circuits.
The two tracks that we tried out flowed really well and featured some awesomely fun jumps. The first track we visited, called Elda, was the easier of the two circuits, although it wasn't prepped so well. The track owner was running around frantically trying to fix a burst water pipe, which meant most of the track was pretty dry and marbley, whilst one section was somewhat sodden. The second track we visited was located in the mountains; Cheghin featured some seriously fun elevation changes and some wicked jumps. As you'd expect, both tracks were very hardpacked and dry. It has to be said that Elda, located at the back end of an industrial estate, left a little to be desired, despite being a fun layout. Cheghin on the other hand was very impressive.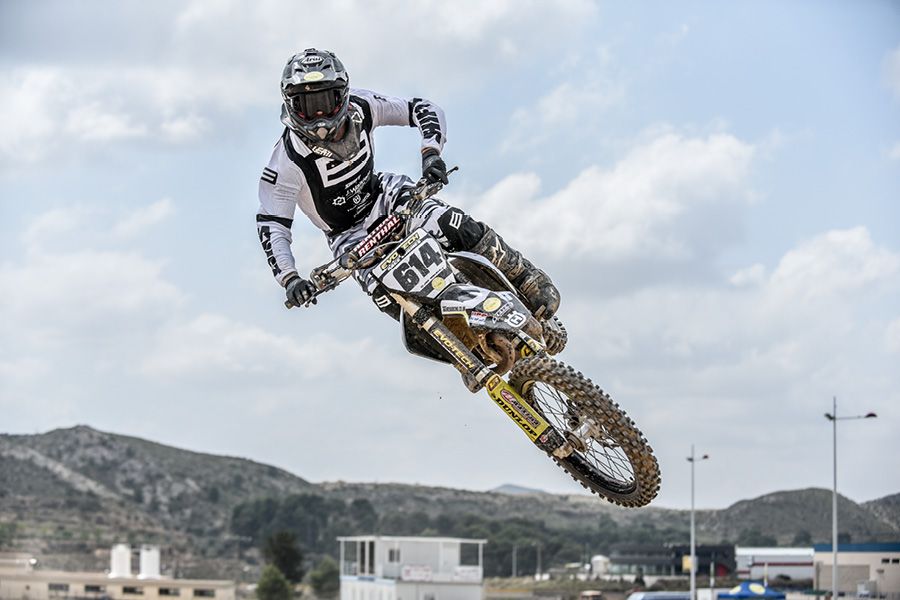 Martin and Linda do have a strategy for selecting which tracks they visit. When a group of riders first arrive they are taken to the easier tracks to begin with, to get an understanding of each riders abilities. Once they have done so they can then progress the group on to the more technical circuits.
We can't wait to get back in order to explore the other tracks on offer in the area.
Unlike the UK, tracks in Spain are not restricted with opening times, so typically you'll get to the track at around 9.00 AM and ride until as late 6.00 PM. Pretty much all the tracks that Paradise use are either privately hired or very quiet, but they are all 100% legal; although there are lots of illegal tracks in Spain too. Within 90 minutes of the villa there are 18 circuits that Paradise MX have access to, with a variety of difficulty levels and surface conditions to choose from.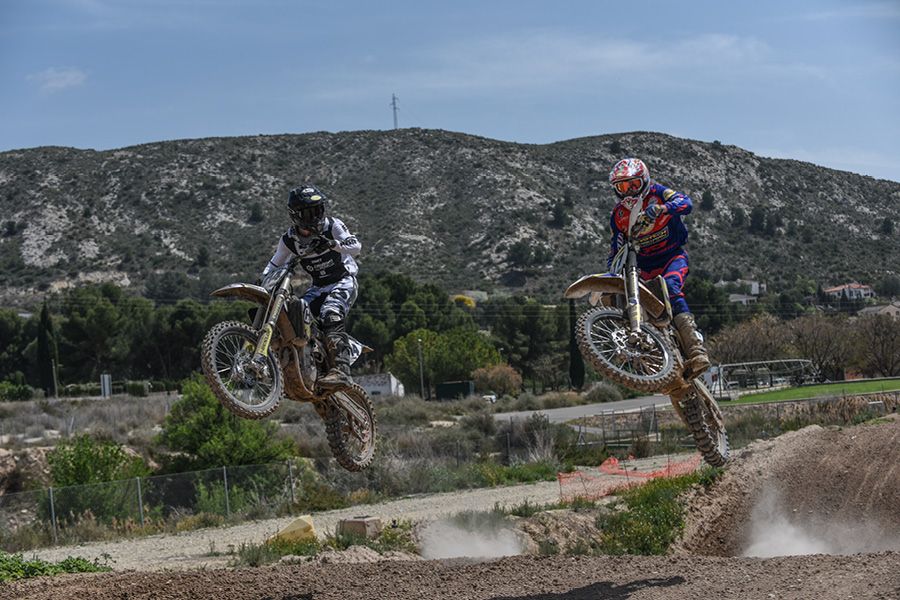 ---
Holiday Packages and excursions
Typically riders will do two-days-on, one-day-off at the tracks.
On days off guests have a broad choice of excursions available to them. On top of everything else Linda is also a knowledgeable tour guide, she can take her guests to a number of awesome places in the area.Activities such as mountain biking, quad biking, go karting, pony trekking, white water rafting, canoeing, beach trips, and cultural tours, as well as attractions like the zoo, waterpark, shopping centres, and the Spanish markets are all close by.
Holiday packages at Paradise MX begin at the end of September and run through to the start of July. Riding holidays are put on hold during the summer as temperatures can reach 40 degrees plus!! Riding in these temperatures can be dangerous, so responsibly Paradise MX do not take bookings during this time.
Paradise MX are quite clearly unique in what they do and what they offer. They strive to be the best and are most certainly not afraid to invest the time, effort, capital, and care in order to achieve that goal. A Spanish motocross holiday is a completely different kettle of fish in comparison to a Californian vacation. A SoCal trip is just as much about living the American lifestyle as it is the riding. A Spanish expedition is quicker, easier, and cheaper. If all you want to do is to ride your bike in the sun with your pals whilst being treated like kings, then Martin and Linda might well be holding the key to your personal motocross paradise….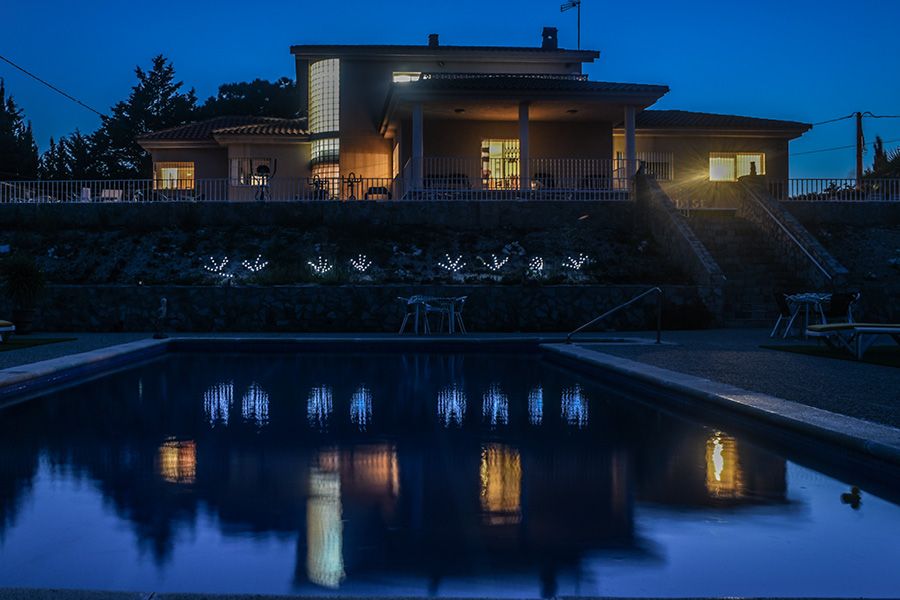 ---