---
Readers Post: Honda SP-2
By Simon Hunt
My Honda SP-2 (2003)
Well after riding my SRAD600 for around 4 years I decided it was time to change up. Heart set on a 954 blade, I visited the local Honda dealership, but that was not to be, insuring the 954 was not an option and this is when the dealer said have you seen the new Honda SP-2..?
I already owned 2 GSXRs and a RVF400 NC35 at this point and the SP-2 was to be the upgrade to the SRAD.
This was the bike I ended up buying. After waiting around 3 weeks for delivery, she was here!
The evening of collecting, I rode up to High Beach, Essex to see some of the other bikers and it was getting some looks - first off I didn't initially like the v-twin but it started to grow on me..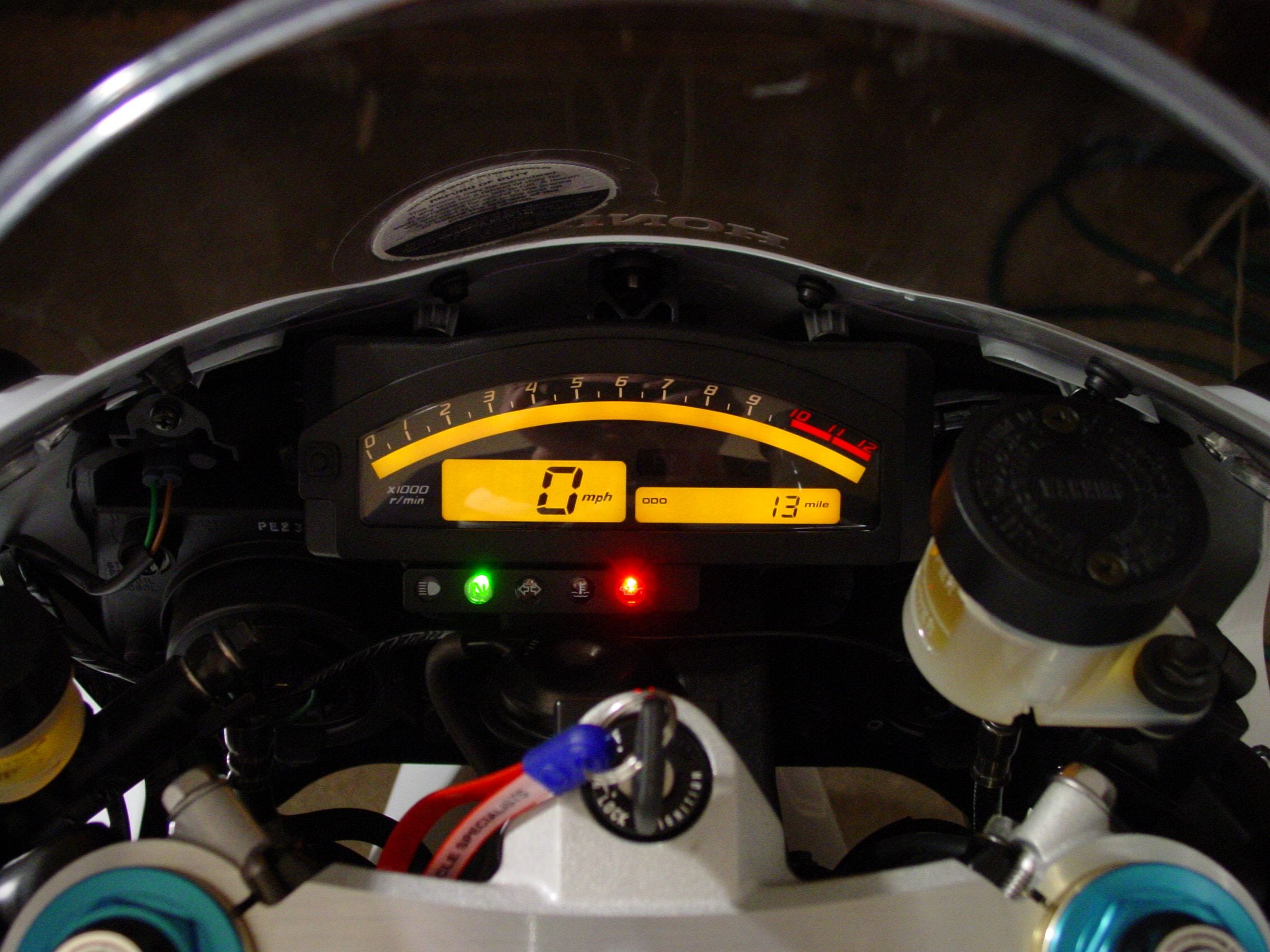 Unfortunately on the way back from high beach turning out from a set of lights, I went down a pothole in the road which caused me to lose control and I spent most of that night in A&E nursing a broken foot. The SP-2 received quite a bit of panel damage, but on the plus side no one else was hurt.
From there it sat for a few weeks in the workshop while I decided what to do with her. I eventually made the decision to rebuild the SP-2, but this time better than before.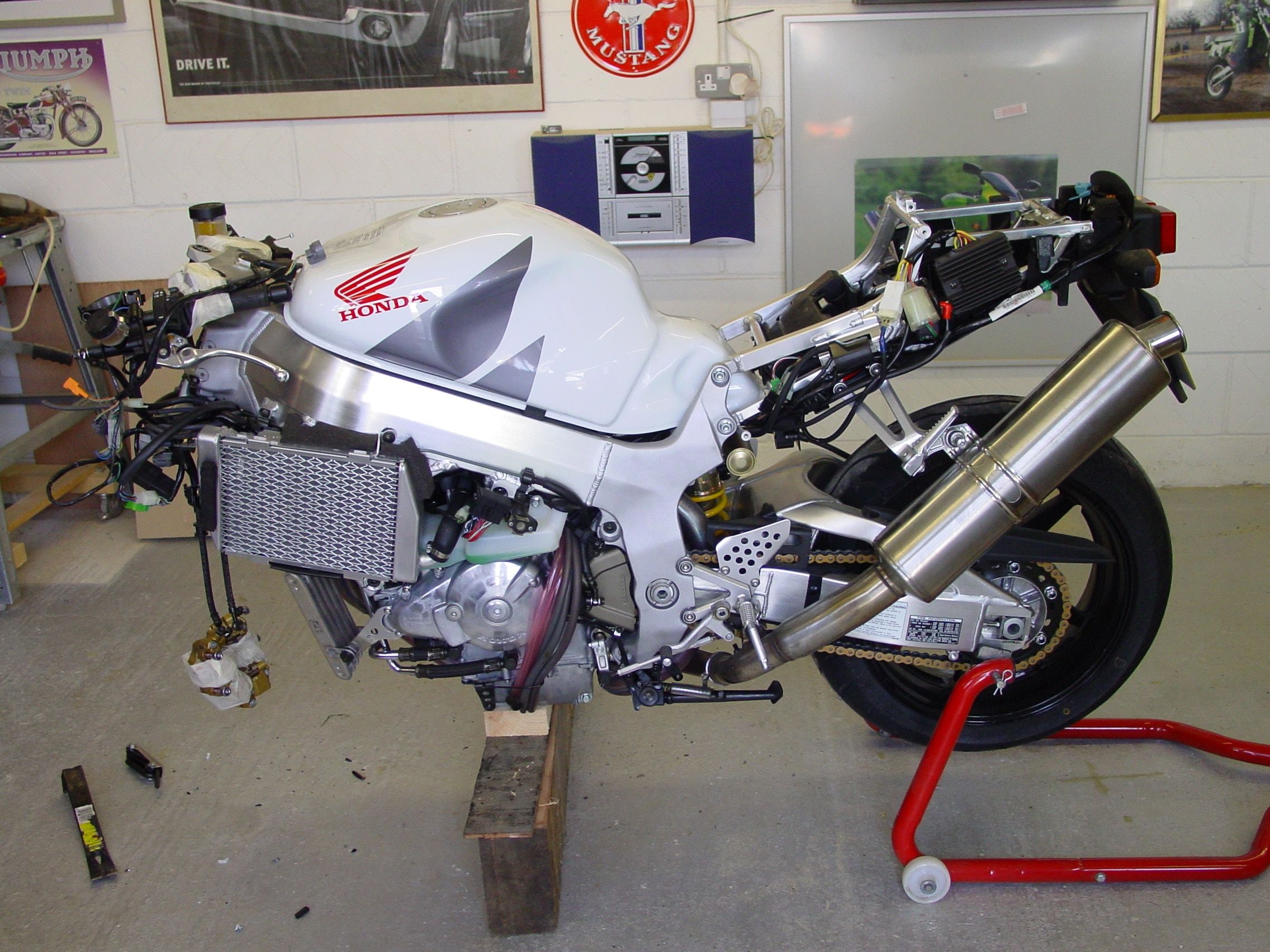 I ordered all the necessary panels and parts required then started to look at modifications. The first one being a set of high level titanium Scorpion race exhausts followed but an Öhlins steering damper and power commander. Other mods included mini indicators, mirrors removed and blanked off with HRC covers. Once all that was done I had Dream Machine give the SP-2 the Colin Edwards Laguna Seca paint scheme. She was back and I couldn't wait to get back out on the road again!!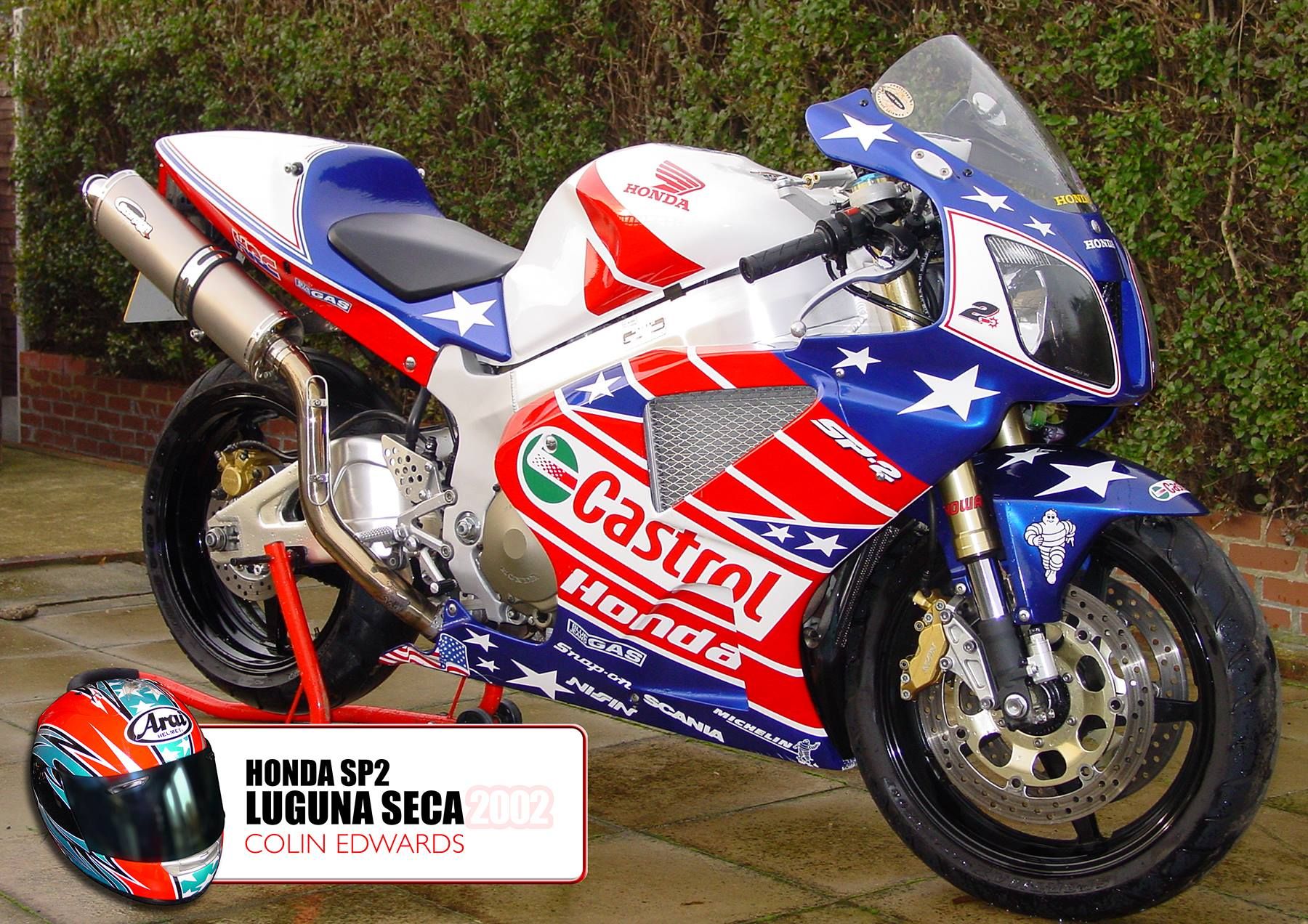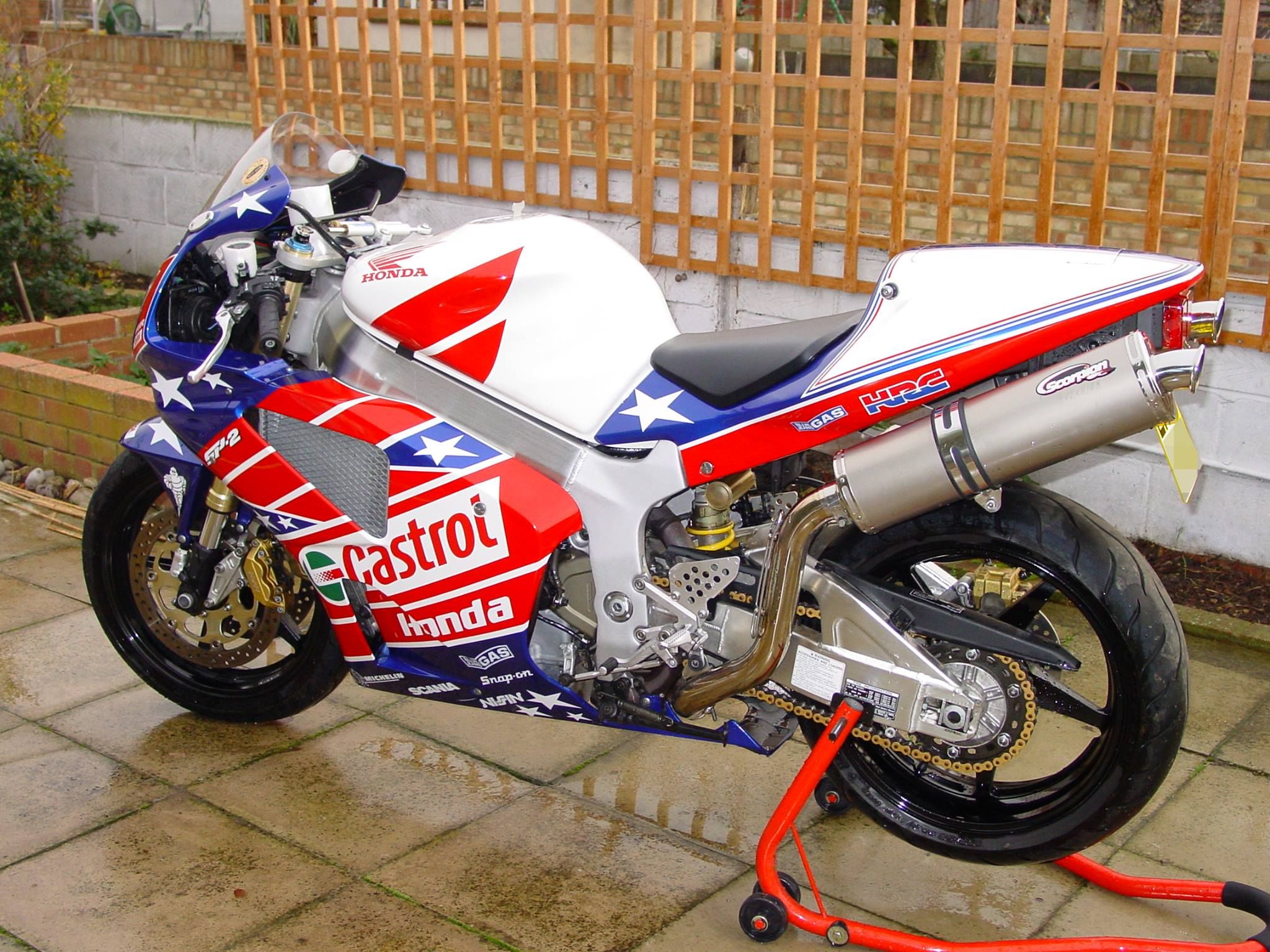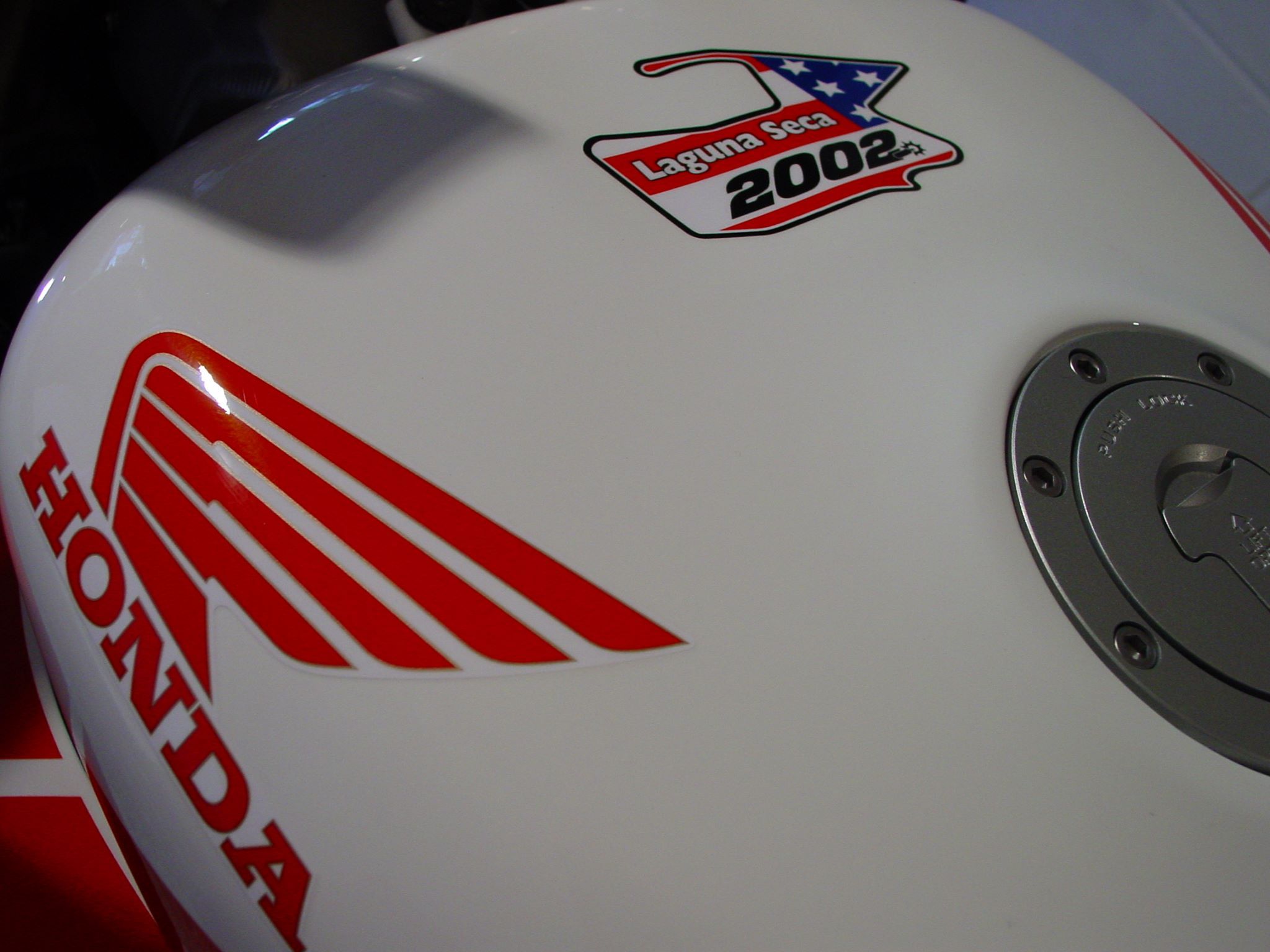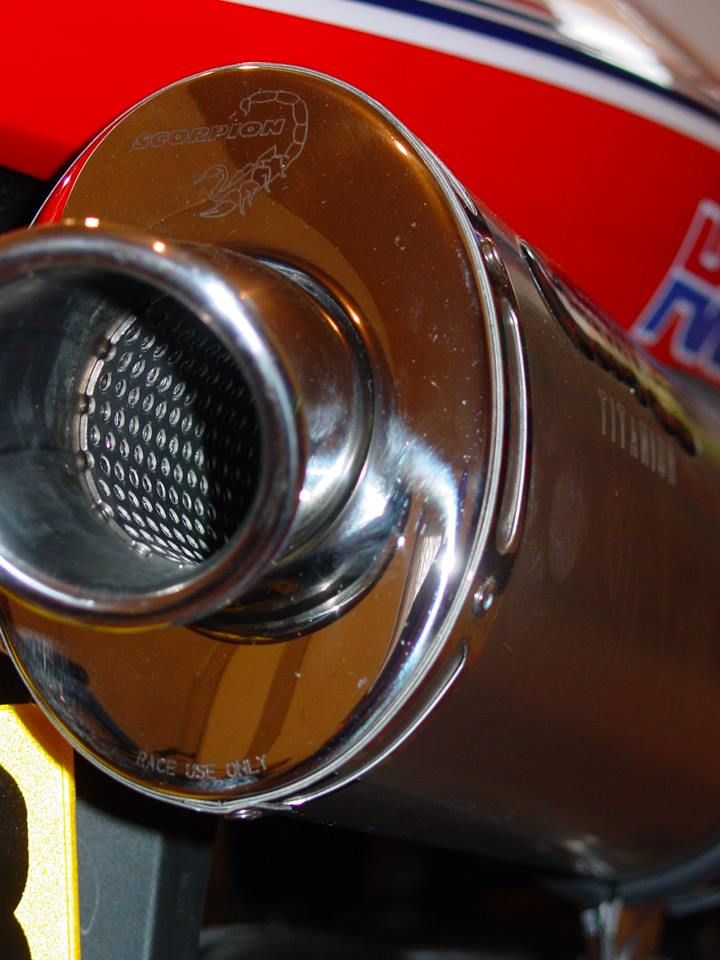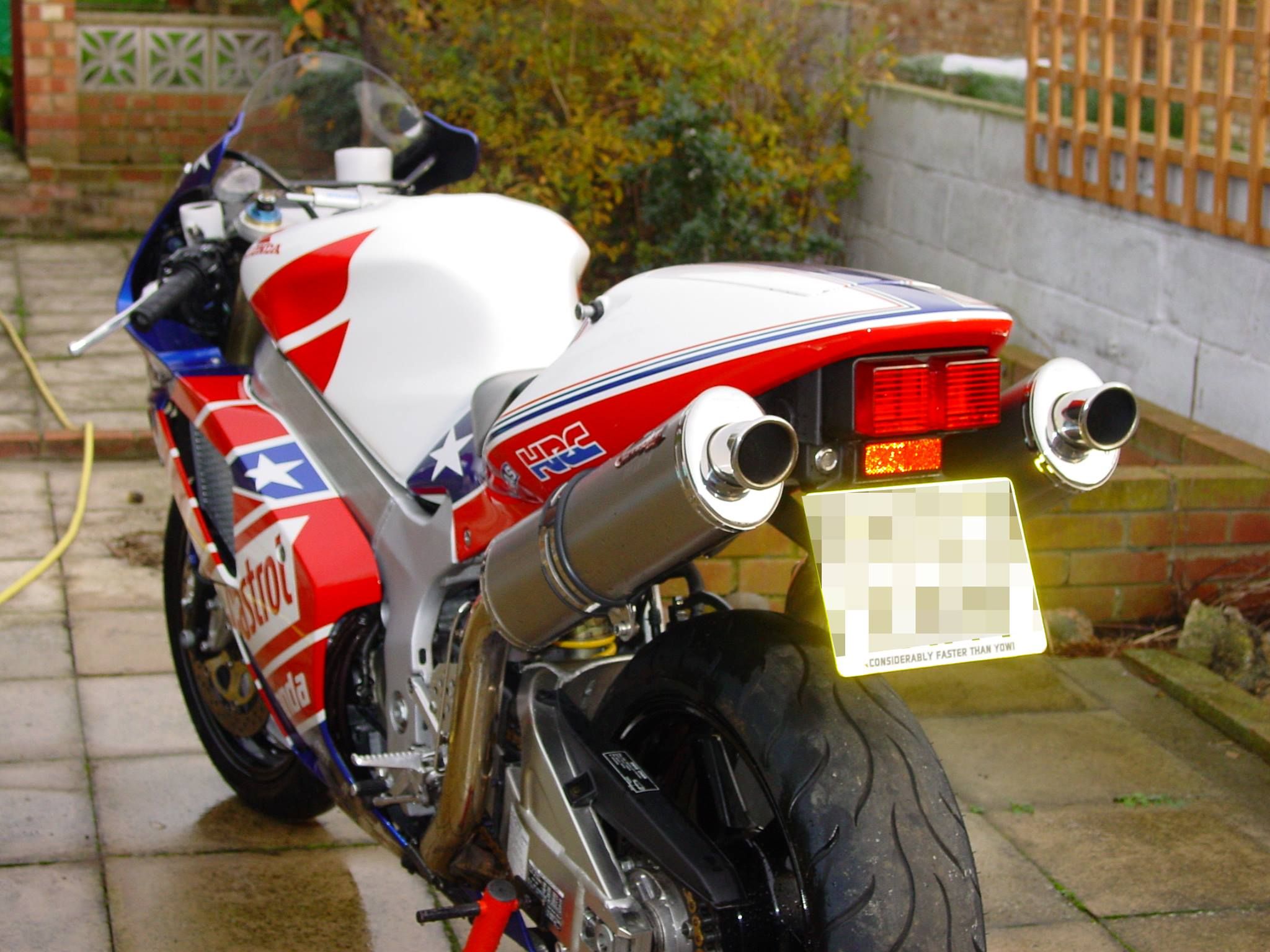 From then on ownership of the SP-2 seemed to get better and better, everywhere I went it was noticed - probably due to the sound of the exhaust note - it was a head turner.
One friend, said "when you start that up its like the sound of god!, you can just feel the power though the ground".
I got into track days and visited various tracks around the UK, and a few charity runs and other events. It was then a couple of us decided to visit the most famous one of all, the Nurburgring. We traveled up via France and Belgium, this is where I really found out how amazing this piece of engineering truly was. Turn after turn it could really give more than I could ever push it, I had major respect for this bike.
It was the ultimate bike at the Nurburgring... handled like a dream. A journey I was pleased to have taken even though it had rained all the way there (the first time the SP-2 had been in rain).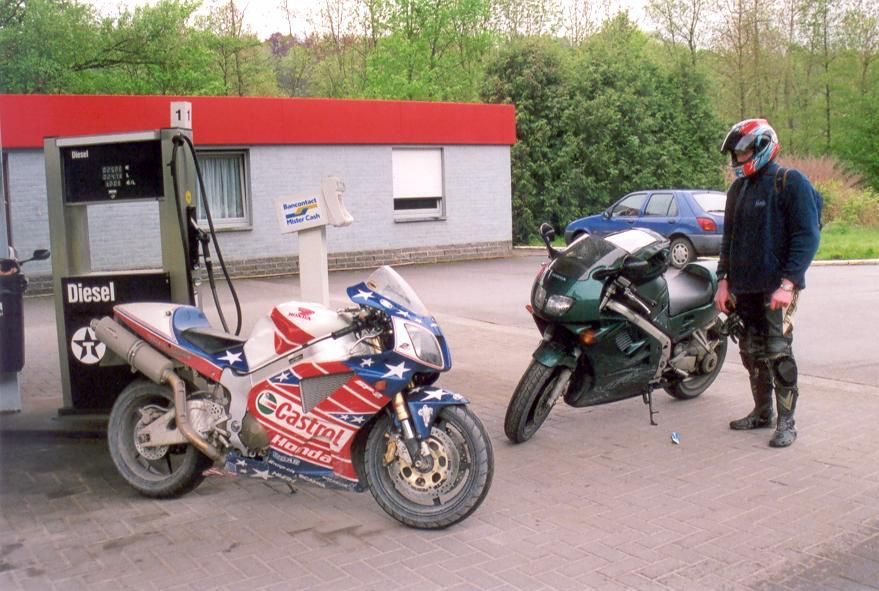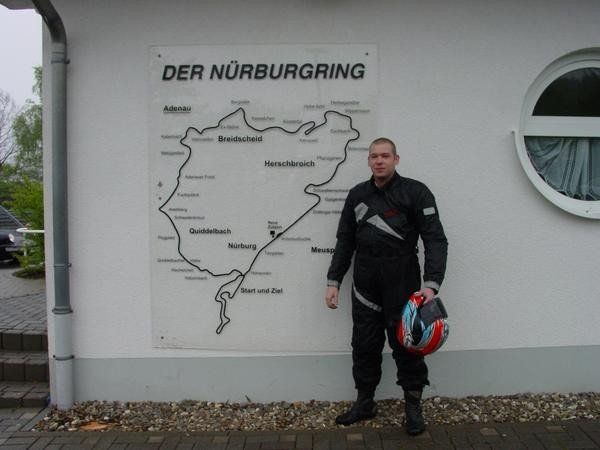 In 2008 I was diagnosed with a Pituitary Tumour, that sadly brought an end to my biking days. I had to make the hard decision to sell my beloved SP-2. I don't normally look back at my decisions with regret, but I really had no choice on this occasion. This was the worst decision I made, selling this awesome beast.
Looking back the SP-2 was one of the best Honda's I'd ever ridden. If I could have mine back I'd jump at the chance. Yes there's faster and newer bikes out there, but this was a solid reliable beast! Very good times were had and fond memories made whilst riding this bike.
Now it's 2016 and I'm back to being me. I still look out for an SP-2, but they now seem rarer than ever - it's hard to find a good one. I'll keep looking, but maybe it's time for an RSV4? Who knows!
---