---
New 2024 Royal Enfield Himalayan review
By BeMoto
Pros
Easy-going and approachable
Riding Position
Comfort
Cons
Revvy demeanour
Power & Weight
Royal Enfield updates the easy-going adventurer with a new frame, suspension, styling and 450cc water-cooled engine!

Launched in 2016 the original Royal Enfield Himalayan was the Indian brand's first crack at a proper adventure bike as we know them. And I say that because in India, pretty much anything is considered to be an 'adventure bike'. In reality, it was fairly slow, woefully underpowered, okay when you went off-road, and in over its head if you were silly enough to go near a motorway. On the flip side, it was very easy to ride, cheap to buy, cheap to insure, and more importantly, had an old-school charm that won over a literal army of fans.
Those shortcomings are something that Royal Enfield is looking to address, and it's left no stone unturned in the quest to make it better on-road, better off-road and easier on the eye. What I had to find out though on my trip into the wilds of the Himalayas, was whether or not they had succeeded at this, without damaging the original bikes' easy-going nature and lovable charm.
Now, you don't need to be a Geography teacher to figure out that the Himalayas are a long way from the UK, and like me, you might be wondering why we didn't just ride the new machine in Spain, Portugal, or Wales even? Well, it's down to more than the name on the side panel of the bike. The Himalayas shape everything here, the roads, the people, the food, and even the new Enfield. Aside from some testing that took place in the UK, pretty much all of the new machines' fettling and endurance testing took place up here, above 10,000 feet, where there are more 'Himmys' per square mile than anywhere else on the planet!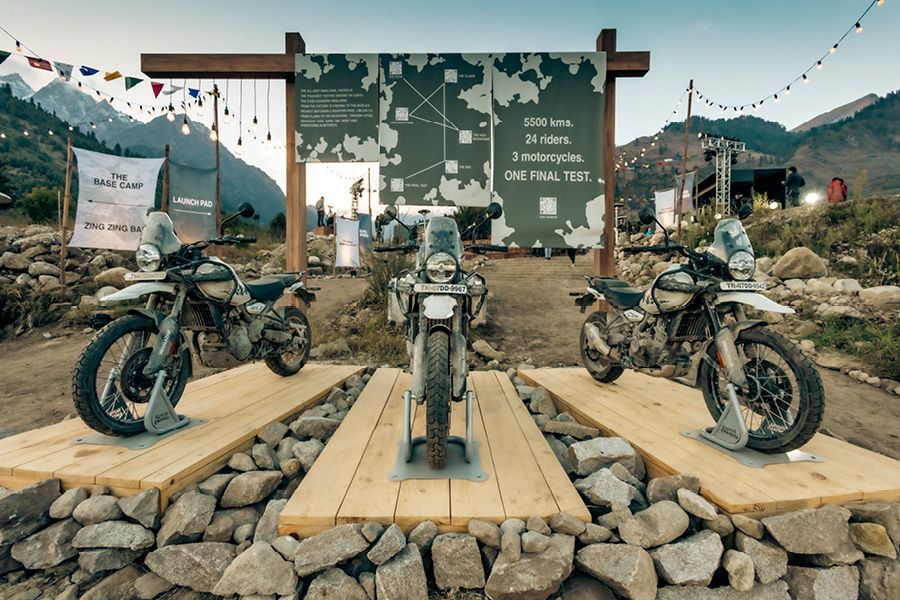 ---
What's new for 2024?
There really isn't a single carryover part from the old machine, as the frame, engine, swingarm, suspension system, geometry, and electronics are all new. While the Sherpa 450 engine gets all the headlines, I actually think the most exciting development is the frame. Enfield went to town on this and moved from an ageing cradle design to a very neat twin-spar tubular item that utilises the engine as a stressed member - all very modern stuff. Mounted to that we have a new swing arm, bolt-on rear sub-frame, a Showa rear shock and new USD Showa forks, both non-adjustable.
Another big talking point for the bike is the Tripper navigation system, which offers Bluetooth connectivity meaning calls, texts and music, and full-screen or turn-by-turn navigation. Royal Enfield's team is also very keen to let us know this is the first full-screen navigation system ever fitted into a 4-inch circular display. So now you know!
Along with all the new oily stuff the 2024 Himalayan will also come in a bundle of new colours, and there's Hanle Black, Kamet White, Slate Himalayan Salt, Slate Poppy Blue, and Kaza Brown to pick from.
So, before I've even swung a leg over the bike, I've been primed full of information about it, with just one vital piece of the puzzle missing; the price. For some reason Royal Enfield wants to keep that under wraps until next year, which is a strange decision, and only seems to stifle the excitement. I'm not sure it'll matter too much though, as the Indian motorcycle industry has world-leading levels of leakiness, and I'm banking on the first dealer conference helping us to fill in the blanks.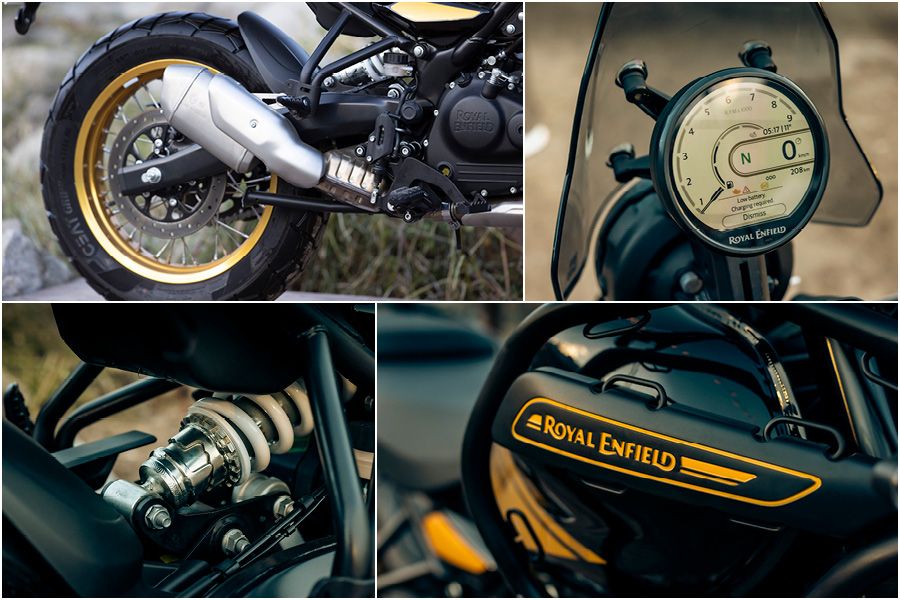 ---
So, what's it like to ride?
Jumping on the Himalayan for my first day riding is a bit like slipping into an old leather riding glove that's been stuffed into the bottom of my kit bag for the last few months; it all feels familiar enough, it's just some of the stuff isn't where it used to be. For starters, the footpegs feel higher, not hugely so, but noticeably an inch or so further up. The upper body stance feels about right and I'm sat neutrally with my shoulders feeling nice and relaxed. The switchgear is also new, and it's much less parts-bin and feels quite premium. Thumbing through the dash I find a couple of engine modes and within about thirteen seconds I've already deactivated the ABS to the rear wheel - you can't do that on a GS. The engine modes are a choice of Eco and Performance, or as I'm about to find out that translates to slow and slower. I leave it in the former, pull in the clutch (featherlight I might add), kick it into gear and I'm riding in the actual Himalayas.
On the road
The first 10 to 15 miles of the ride were fairly manic, as we navigated out of town and headed north from our base in Manali. I'm trying to not focus on the bike for now as to be completely honest, the roads are all kinds of crazy and certain death is only ever a blind hairpin bend away. It doesn't take long though to find some twisties, and on this side of the mountain the traffic thins down considerably, and I start to feel things out.
It's not a light bike at 196 kg ready to ride (the more powerful KTM Duke 390 is 171 kg) but I wouldn't describe the handling dynamics as sluggish. It actually flips from left to ride quite nicely for a bike on a 21-inch front wheel and doesn't need a great heave on the bars to get it to respond. It also doesn't seem too flustered by the countless potholes and bumps we encounter as we wind our way to the morning coffee stop - which is appropriately the world's most remote Royal Enfield dealership!
With a cup of warm brown liquid that vaguely resembles coffee in my hands, I try to gather my first thoughts about the new bike. With only the on-road handling really to go on, for the most part, it's all good news. It's definitely a much better proposition than the bike it's replacing. It still feels just as easy to ride, and as far the comfort goes, it seems to be spot on. The engine though I'm not quite getting yet. It's supposed to have 40 bhp, which is a quantum leap compared to the 24 bhp of the old bike. Up here though and at this altitude I'm not really feeling the extra ponies. You've really got to work the new engine, as it's much more revvy than before. To feel like I'm getting anywhere I just feel like I'm constantly wringing its neck. Granted, we are a very long way up here (10,000 feet and more) and I've never ridden a bike this high. Maybe it'll all become more clear when we can get one back in the UK to have a play with it at a more normal altitude.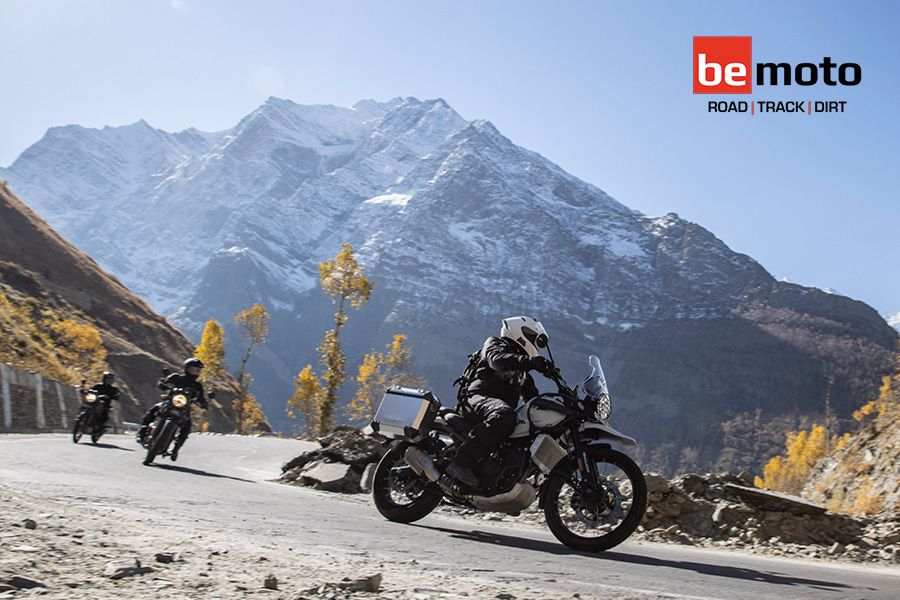 Off the road
No sooner than I've finished my alleged coffee I'm ushered back to my bike and we kit up and head off for what is described as a true taste of the Himalayan roads. A more accurate description would have been 'Sometimes there will be road, sometimes there won't. Watch out for trucks overtaking on the wrong side of the road'. What it did give me though was a first tangible taste of how the new bike handled on loose and unpredictable surfaces. Like the on-road handling, it's generally good news, and the Himilayan feels as at home on the dirt as it does on the asphalt. It's obviously no road-legal enduro bike, but overall it takes everything I can throw at it in its stride. It's also quite refreshing to have a bike that is so stripped back on the electronics front, and when you get to the end of a trail you don't have to then fart about for ten minutes resetting all the riding modes before you can head off again.
I'm still not totally able to feel the extra power and torque from the engine, and even on the slickest of surfaces, and with traction control turned off, I have to hang all of my weight over the front end and dump the clutch to get the rear wheel to even think about breaking traction. I am, though, liking the riding position, and finding the bars and pegs to be placed just where I'd need them when stood up on the pegs. Another change for this bike is the new slimmer frame that no longer forces you to bend your legs around the seat and side panels to find the pegs when you hit the trail.
After a couple more hours of mixed on and off-road riding, we arrived at lunch, a beautiful valley that housed an alleged surprise that we'd get to experience once we'd eaten. Launch surprises are normally a bit shit, but I was totally blown away when I saw what the team had planned. It was a dedicated off-road route, eight kilometres of balcony road, teetering 200 metres off the side of a mountain and 100 metres above a thunderous glacial river that roared away beneath us. If ever there was a place to not cock it up, this was that place.
Pushing the heart attack-inducing drops to the back of my mind, I focus on the bike and where I'm going, and for once I'm able to just ride the new Himalayan without worrying about a coach splatting me on every bend. And it's only now that the Himalayan is starting to make sense. All day I've been pinning the throttle, braking hard, nervously taking the corner and then pinning the throttle again. And that's just not how people ride out here. With no other traffic-related dangers, I'm happily carrying much more corner speed and when I do the bike starts to feel better and better. It's scampering over bowling ball-sized boulders and rocks without breaking a sweat, bucking, weaving or showing any signs that it's getting in over its head. On one glorious stretch towards the end of the road I hit an indicated 60 mph before quickly reminding myself of the drops below, the painful death and my family at home. It was only a short and sharp off-road introduction, but for me it was easily the most revealing part of the entire event.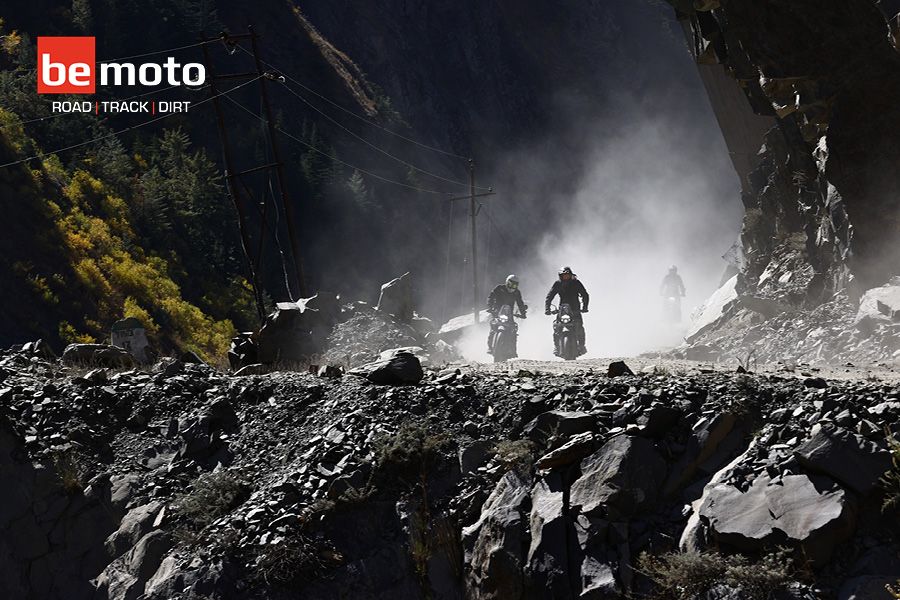 ---
Is the new Himalayan a worthy successor
Lighter, (slightly) faster, torquier and with more technology than ever before. They are the headline stories of the new bike. It is though only part of the story with the updated 2024 Himalayan 450. It also handles properly well, and I don't just mean for a Himalayan. It's a very nice handling bike in its own right, on road and off it. The comfort is great, all the technology looks good and is easy to use and the brakes, despite being budget items from Bybre, provide you with a decent amount of stopping power.
The most important thing though, is whether Royal Enfield managed to update the Himalayan without damaging that unique character, which is arguably why it sold so well. I'm going to say almost. On the one hand, the new bike is just as easy-going and approachable as the bike it is replacing, but I can't help but feel that to those die-hard Himalayan fans out there, the new engine's more revvy demeanour might be a bit of a sticking point.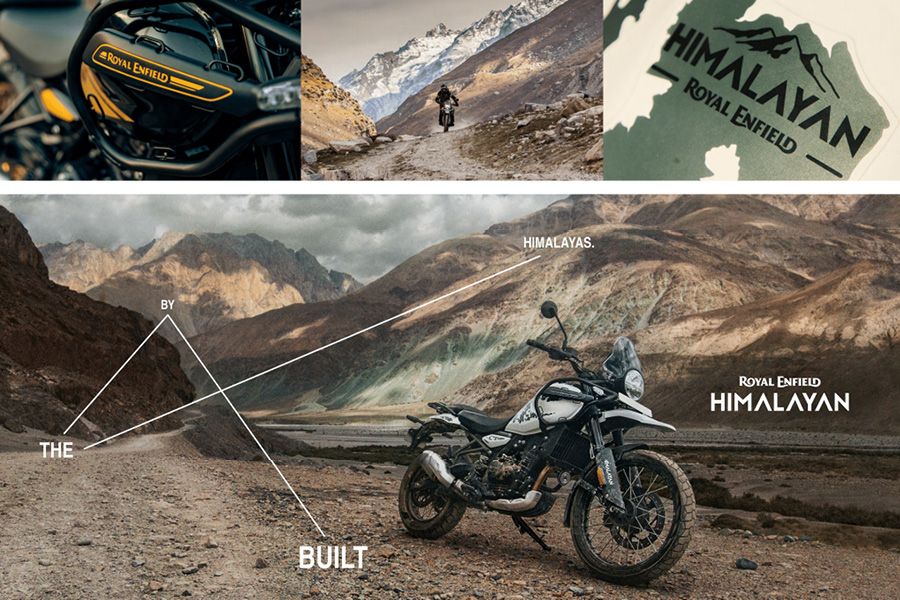 ---
2024 Royal Enfield Himalayan Specs
Visit: Royal Enfield
| | |
| --- | --- |
| Capacity | 452cc |
| Bore x Stroke | 84mm x 81.5mm |
| Engine layout | Single cylinder |
| Engine details | 4-valve, DOHC fuel injected, water-cooled |
| Power | 40hp @ 8000 rpm |
| Torque | 29.52lb-ft @5,500rpm |
| Transmission | 6 speed |
| Tank size | 17 litres |
| Max range to empty | Unknown |
| Rider aids | Two riding modes, ABS (Switchable) |
| Frame | Steel, twin spar tubular frame |
| Front suspension | 43mm Showa USD no adjustability |
| Rear suspension | Mono-shock 200mm travel |
| Front brake | Single 320mm disc, two-piston calliper |
| Rear brake | 270mm disc, one piston calliper |
| Front wheel / tyre | 90/90/21 |
| Rear wheel / tyre | 140/80/17 |
| Dimensions (LxWxH) | 2245mm×852mm×1316mm |
| Wheelbase | 1,510mm |
| Seat height | 825-845mm |
| Weight | 196 kg ready to ride |
---