---
Royal Enfield Scram 411
By BeMoto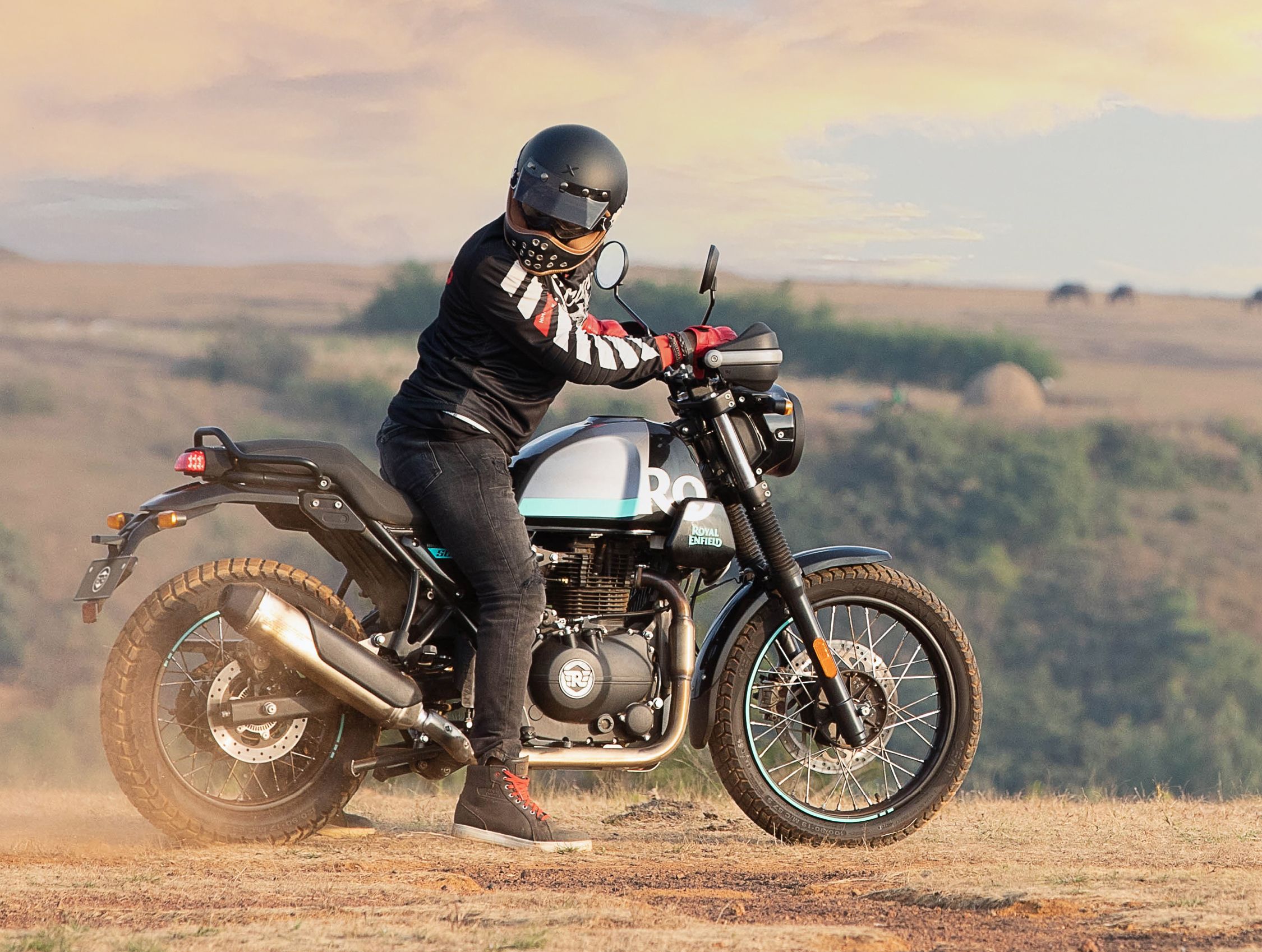 ---
Royal Enfield are at it again and have launched their first ever 'ADV Crossover' with the Scram 411 - based heavily on the very popular Himalayan but with more emphasis on being a multitasking machine.
Using the LS-410 engine and a Harris Performance-developed chassis, the Scram 411 is designed to be as at home in the city as it is blasting down trails, or as Royal Enfield said: "Focused and purposeful changes in the riding geometry and ergonomics make it ideal for in-city riding, as well as unpredictable, challenging trails off the urban grid."
We don't know about that until we ride one, but with a price that will no doubt be close to the Himalayan's sub £5000 offering, we think that RE are going to have another sure fire hit.
---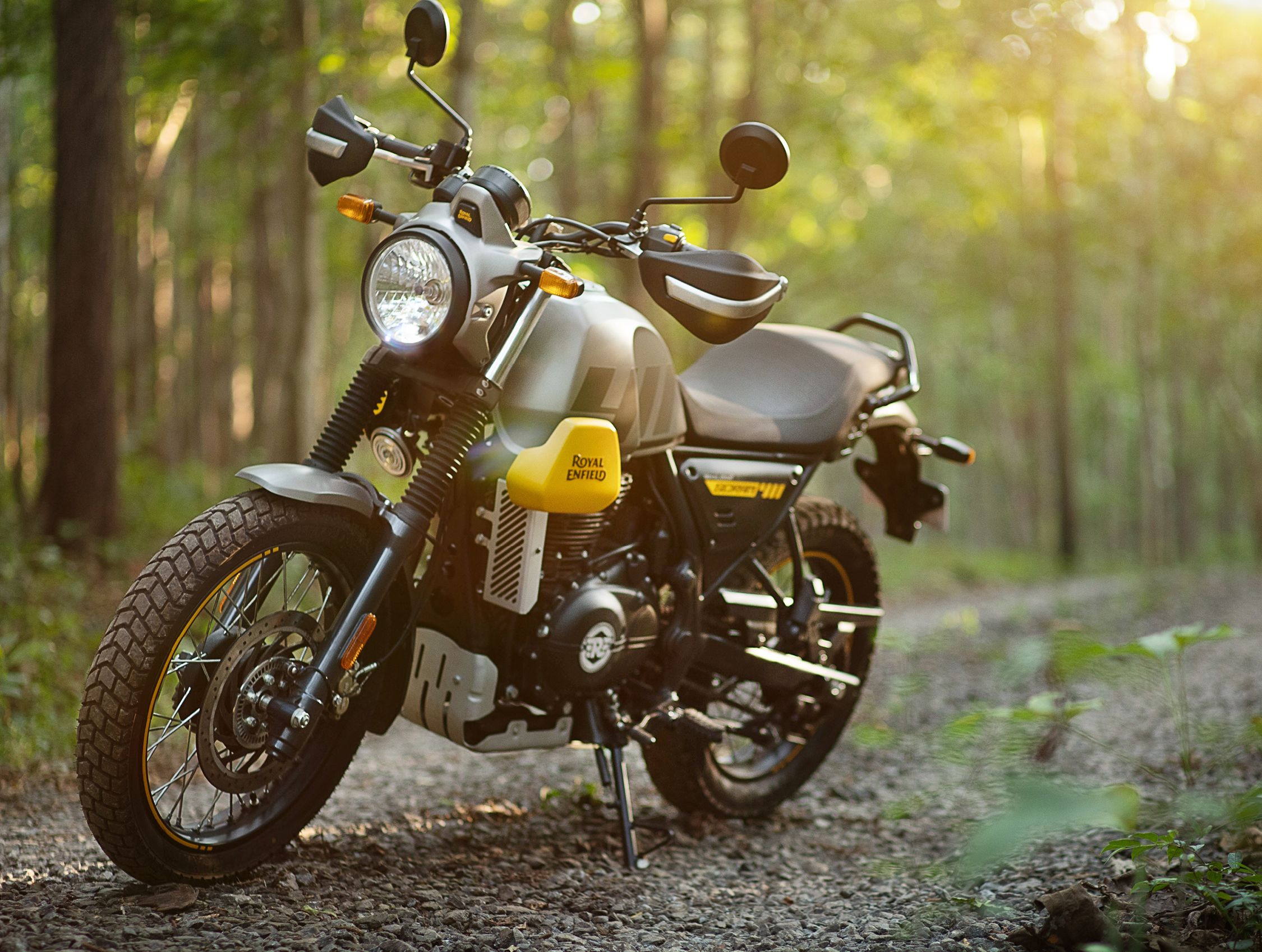 ---
Royal Enfield Scram 411 positioning and target market
If the Himalayan is 'for all roads' then the Scram 411 is for 'a lot of roads', but more suited to street and urban situations. The 'adventure look' isn't for everyone; but the subtle changes in the styling (mainly the mudguard and headlight cowl) shift the focus of this new machine.
---
Royal Enfield Scram 411 engine performance power and torque
The Scram 411 is powered by a 411cc, fuel-injected, 4-stroke, SOHC, air-cooled single-cylinder engine. The engine has a maximum power of 24.3bhp at 6500rpm and max torque of 32Nm at 4000-4500 rpm which claims to ensures smooth power delivery and strong bottom end torque that elevates the overall performance. Rip your arms off it won't, but like the Himalayan it should happily chug along.
---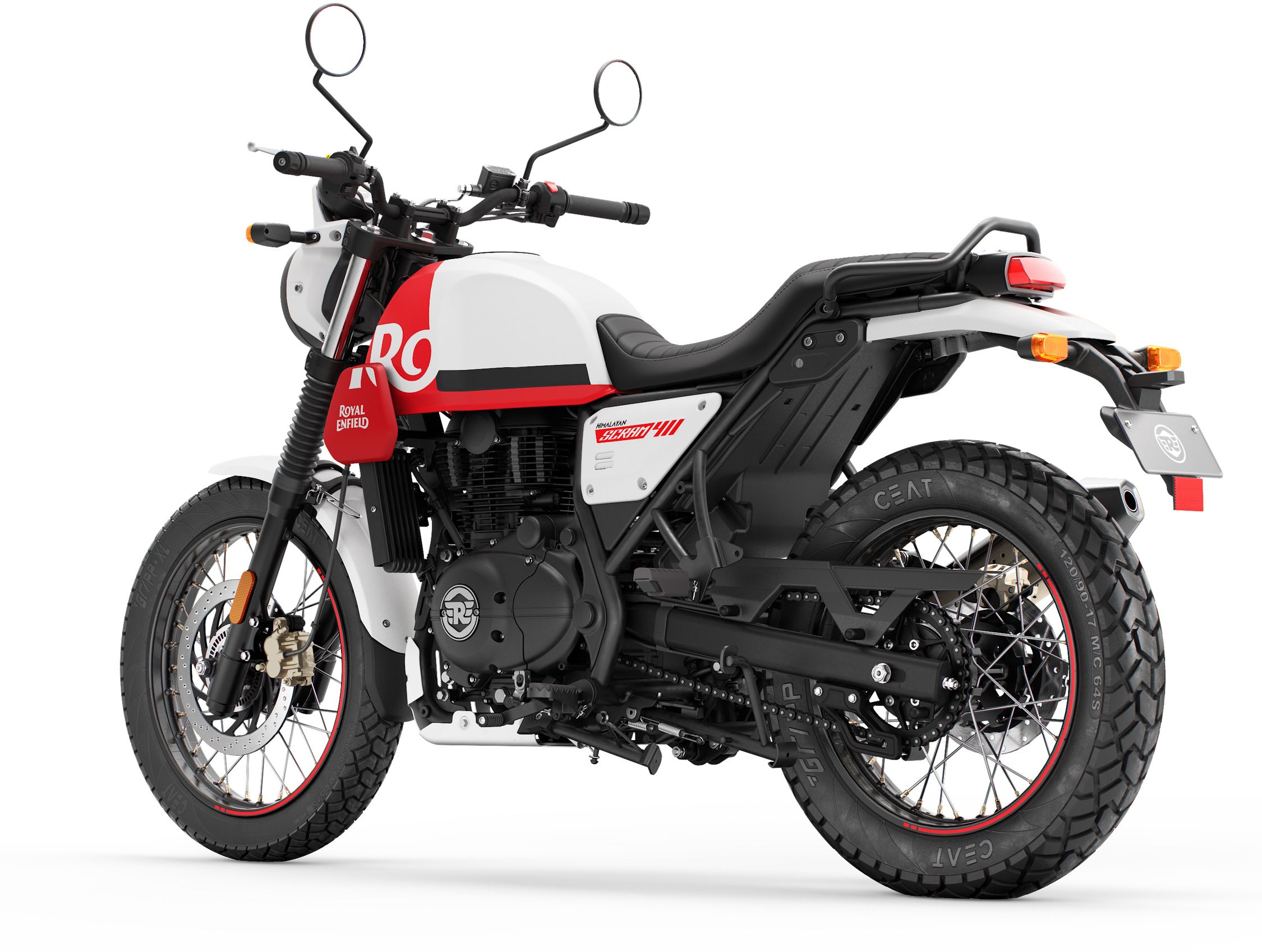 ---
Royal Enfield Scram 411 wheel sizes
The change in the riding geometry is brought about by the 19-inch, dual purpose front tyres. This combined with the 17-inch rear tyres are key elements that bring nimble handling to the motorcycle. The dual-purpose tyres claim to offer confident grip over tarmac and on loose gravel, while bringing the perfect combination of on-road grip and rough-road tractability.
---
Royal Enfield Scram 411 comfort and riding position
For those with a shorter inside leg measurement, the Scram 411 should appeal. The seat on the new Scram 411 has been reimagined for greater comfort over long saddle time. The new one-piece seat that reflects the urban styling of the motorcycle, offers great comfort for both rider and pillion in long city commute. The accessible seat height makes it easy to maneuver the motorcycle in stop and go traffic The ride ergonomics on the Scram 411 feels very planted and confident. The handlebar position, and seat height make the ride experience dynamic, and engaging. It retains a commanding and comfortable riding position while making it easy to ride when seated or standing up.
---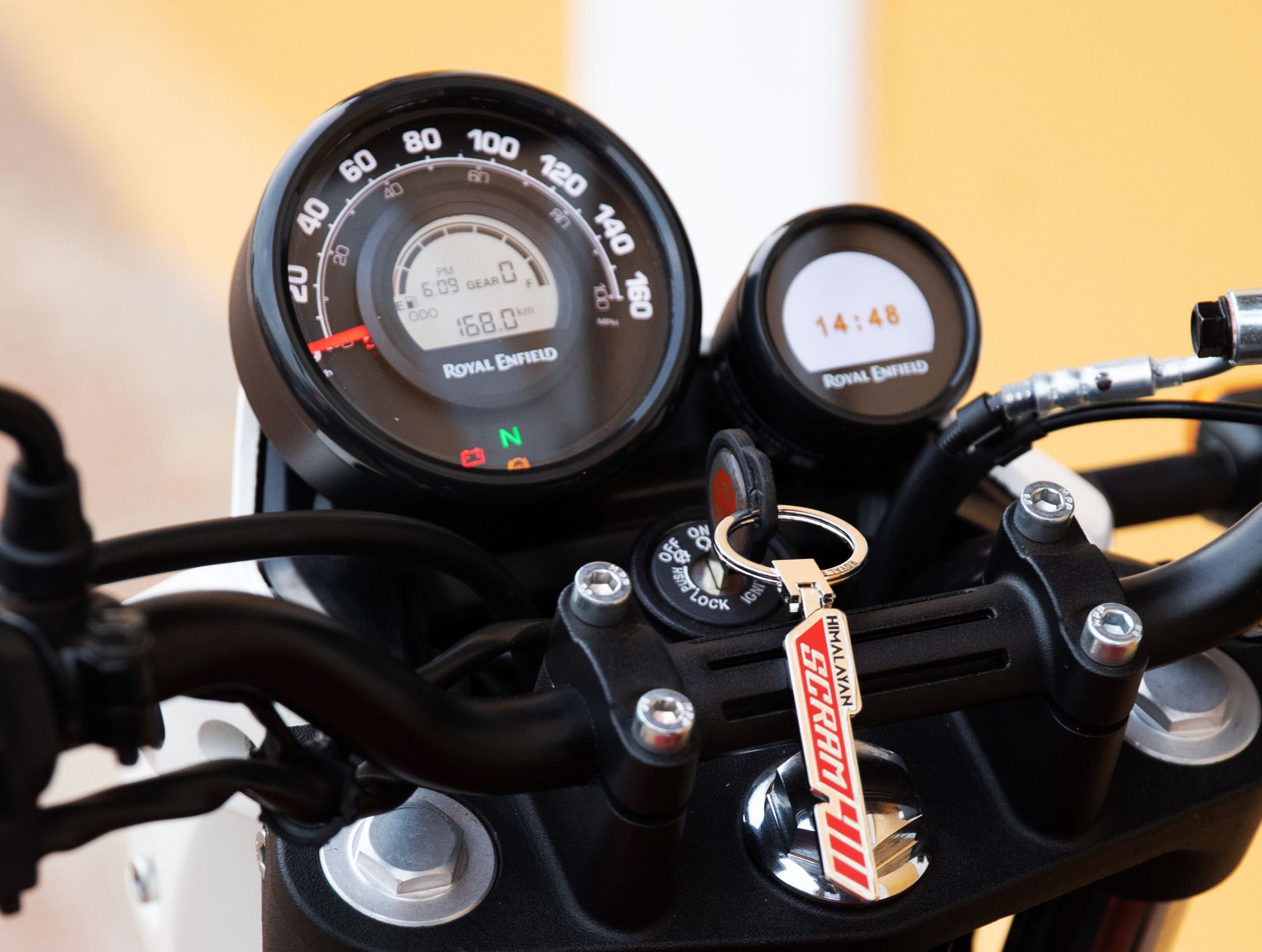 ---
Royal Enfield Scram 411 clocks and instruments
The new motorcycle has a digital-analog instrument cluster that provides easy access to essential information on the digital screen. The off-set old-school, analog speedometer adds to the Scram's style and makes for easy viewing in peripheral vision. The instrument cluster also has an auto meter, trip meter, time, fuel gauge with a low warning, and service reminder. The Royal Enfield Tripper Navigation pod is available as standard on all variants of the Scram 411.
---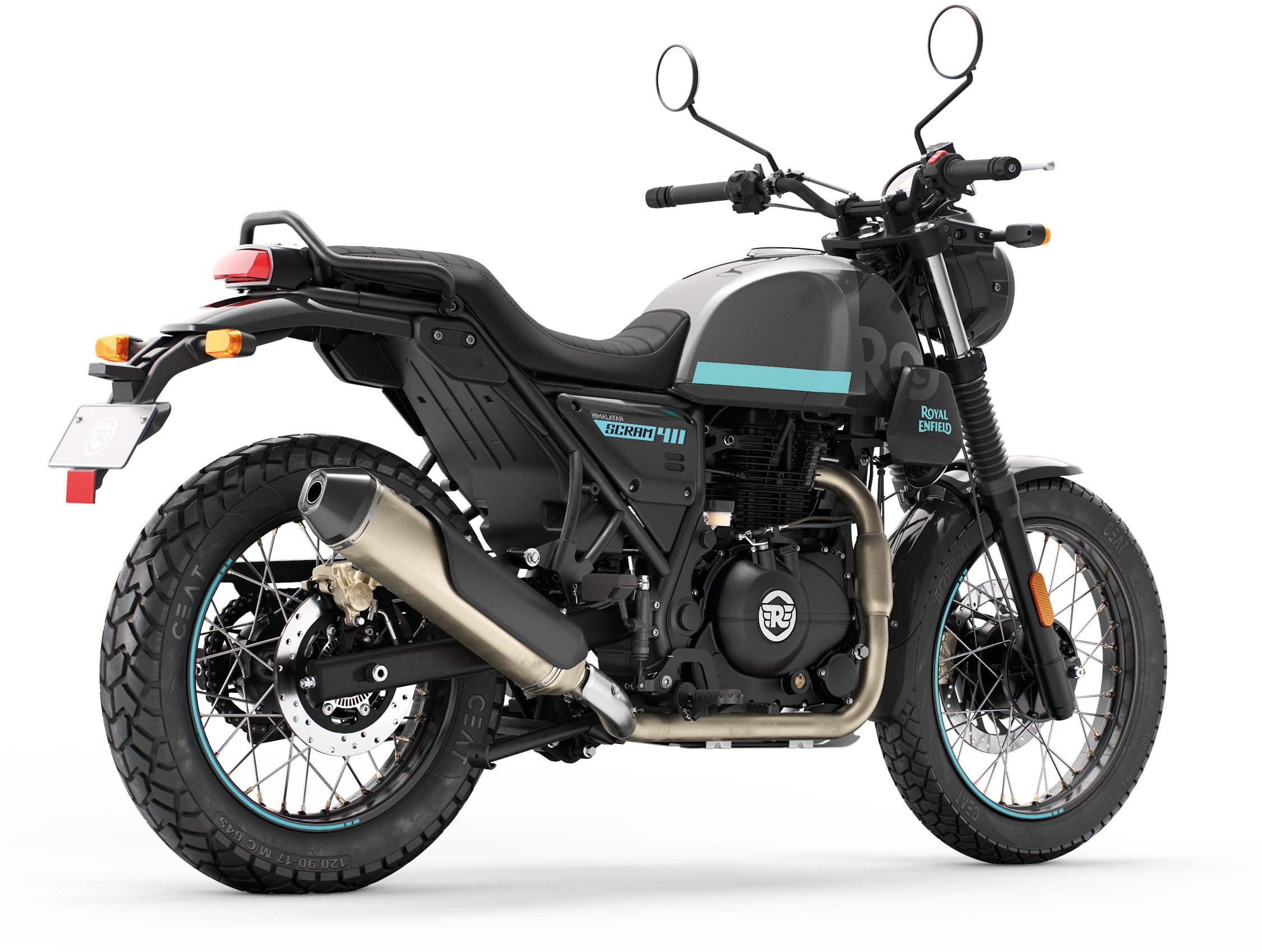 ---
Royal Enfield Scram 411 colours
The new vibrant colourways are designed to stand-out and reflect a distinct urban vibe, with dark shades combined with highlight colours to pop and give a nod to street art culture.
The entry level Scram 411 variants all come with 'Gun Grey' tanks complimented with distinct colourful tank badges and matching tyre rim tapes.
Graphite Yellow
Graphite Red
Graphite Blue
The top end Scram 411 variant boast dual tank colourways, with unique and original graphics and is available in two colourways: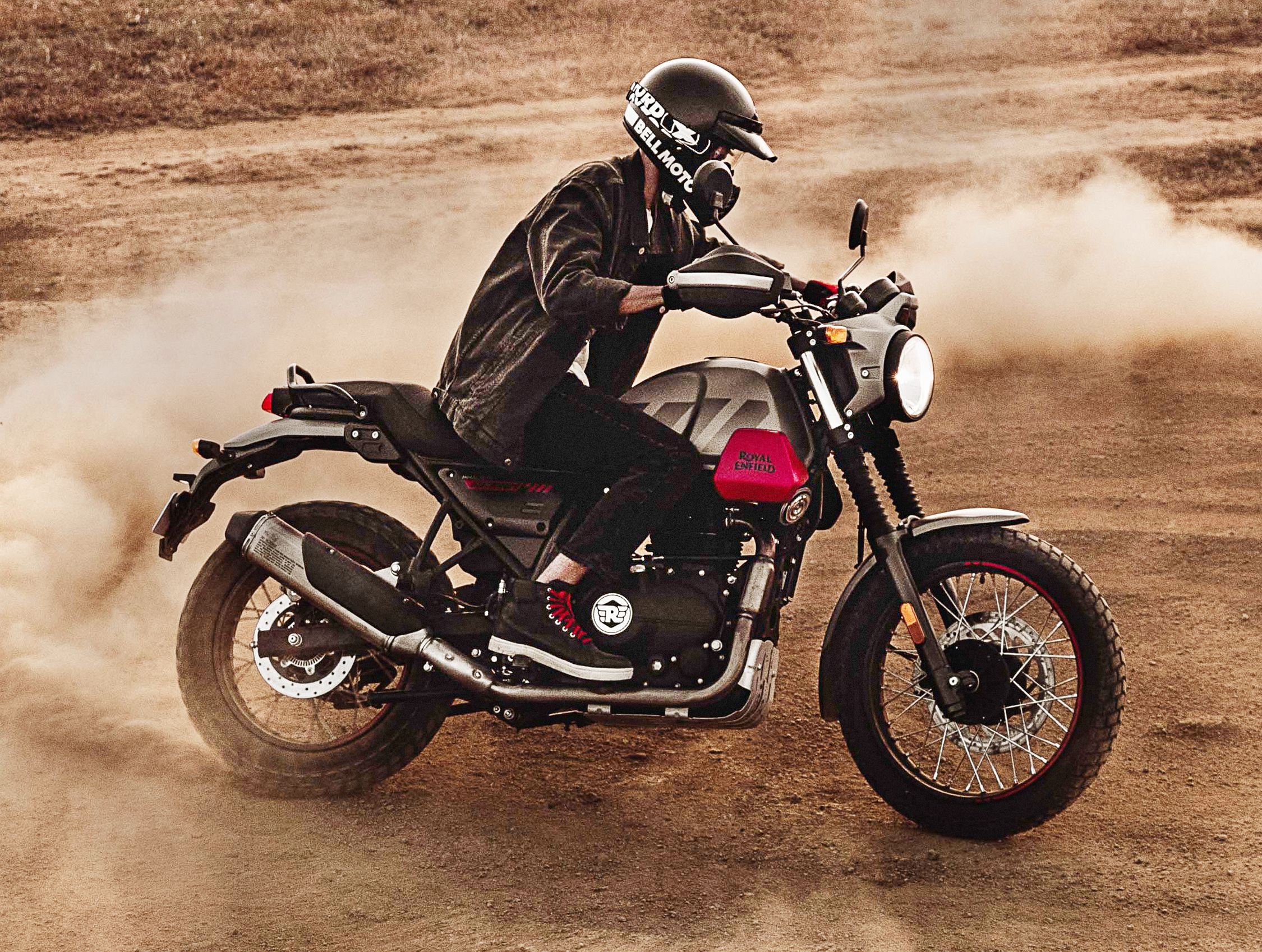 ---
Royal Enfield Scram 411 Price
We haven't been told the price yet as that will come in mid-April 2022, but we are expecting the Scram 411 to be inline with the Himalayan's sub £5000 offering that begins at £4,699.
---
Royal Enfield Scram 411 Availability
A full European introduction set for the end of April 2022 with start of sales and test rides available at the start of May 2022.
More details at
https://www.royalenfield.com
---