---
Future Classic: Suzuki B-King Streetfighter
By Alan Dowds
Pros
Superb Hayabusa engine
Capable chassis
Radical styling
Cons
Bit heavy
No rider aids
Radical styling…
The bike that would B-King
Suzuki should have had an absolute winner with the B-King. It was first seen as a concept bike at the 2001 Tokyo bike show, complete with supercharged Hayabusa engine, 240-section rear tyre and 150-section front, plus a heap of mad nonsense like a heads-up GPS display, data-logging telemetry setup and fingerprint recognition ignition. The crazy moniker? It came from the supercharger – the 'B' stood for 'Boost', so its kennel name was the Suzuki Boost King…
Everyone loved it, it was a massive critical hit in the press, and all right thinking folk demanded that the Hamamatsu firm should drop everything and get the bugger built toot effing sweet. Another concept appeared in 2006 (when we also got a mild lookalike GSR600 roadster) before the production B-King was released, along with the second-generation Hayabusa, in the summer of 2007.
All the speculative technology and the silly wide tyres were dropped when it finally made production – as well as the supercharger, sadly – but the rest of it was remarkably true to the original concept. The radical styling, a 181bhp Busa motor, underseat exhausts and high-end chassis kit all made it a proper super-naked in the mould of the similarly-wild BMW K1200R. The downsides were minimal; it was pretty heavy, and the styling was always going to be too much for some folk. The hefty motor meant motorbike insurance could be a challenge for some.

---
How did the B-King ride?

On the road, it was a hoot. The upright riding position meant wheelies were practically compulsory, and that engine was a right laugh in a naked streetfighter format. The brakes were great for the time, and the suspension was fully-adjustable high-end road kit, so you could tweak to suit your riding style. Like the Hayabusa, it was a handful on tighter tracks and real twisty roads, but on big, fast, sweeping routes, it was hard to top.
Mild stage-one tuning with a Power Commander, filter and end-cans liberated a decent stable of extra ponies – 10-15bhp easily enough – and a full race exhaust gave even more. Firms like Big CC Racing sold turbo and supercharger kits for the B-King, with 500bhp+ outputs possible.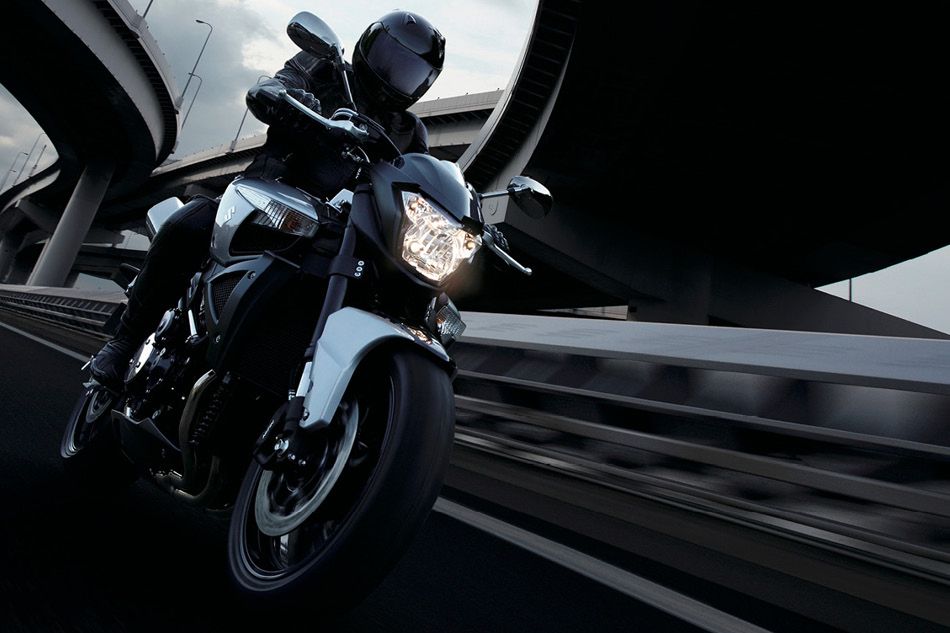 ---
Financial Crisis nearly killed the King!
Timing was against Suzuki though. The global financial crisis of 2008 hit hard, and bike sales fell off a cliff as people cut back. The Japanese firms suffered from crippling currency exchange woes, and the B-King, with its radical character, didn't sell in the big numbers many people (including your scribe) had expected. The high-powered supernaked class wasn't as strong as it is now, and most folk who fancied a Hayabusa engine wanted it in a supersports-touring package, so bought a 'proper' 'Busa. The B-King didn't have the passenger comfort, luggage capacity or weather protection of the faired bike, meaning fans of high-speed continental sports-touring looked elsewhere.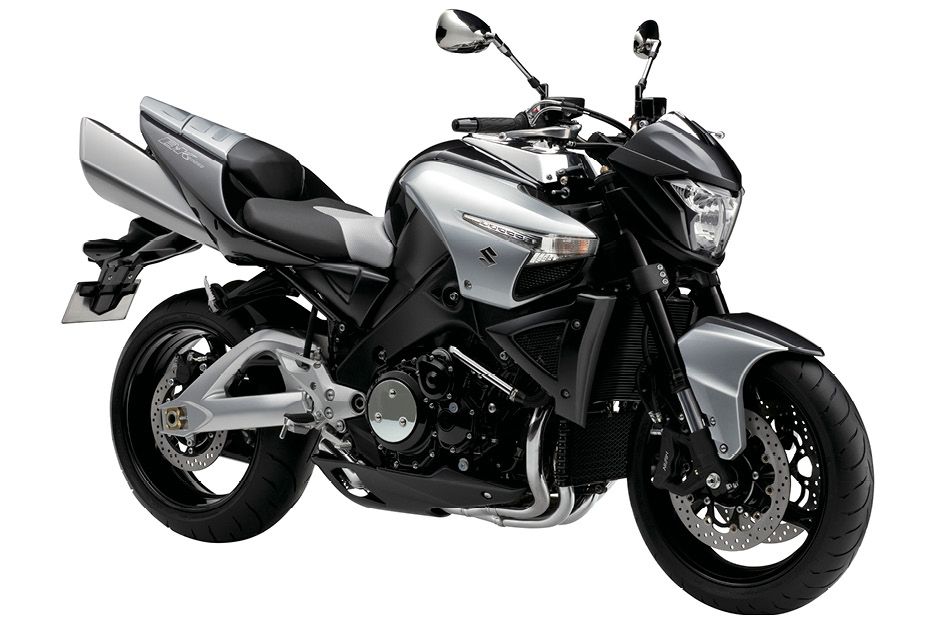 ---
Poor timing?
It's fair to say, then, that the B-King was a bit ahead of its time. Now, we've got radical, 200bhp naked behemoths like the Kawasaki Z H2, BMW's S1000R and Ducati Streetfighter all grabbing headlines, and a modern B-King would be a real contender. Swap the heavyweight Busa engine for a 2020 GSX-R1000 variable-valve-timing lump (maybe sneaking in a big bore or long-stroke crank), shave off a load of mass, keep all the clever Gixxer electronics and high-end chassis goodness. You know it makes sense – and would be miles better than the worthy-but-lukewarm GSX-S1000 and the modern Katana which Suzuki has released instead.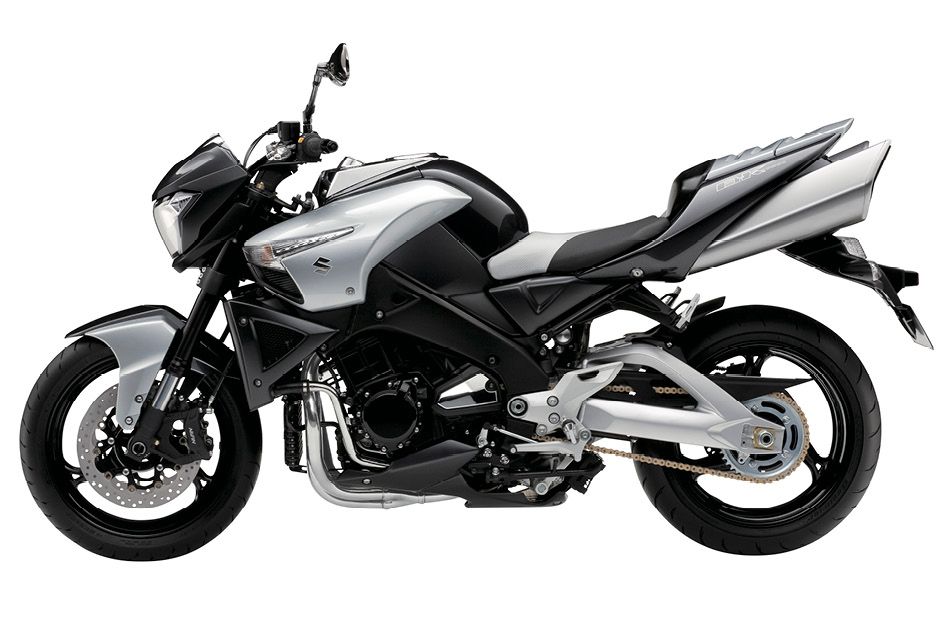 ---
Long live the King
In the meantime though, the original B-King is a corking future classic. They are becoming vanishingly rare on the road, especially in good standard condition. Most people have swapped out the mad exhaust for Yoshimura or other end cans, which look and sound much better, weigh far less and add power, but lose a lot of the original character. So a clean original machine will be a real prospect for investment status. Sensible mods are fine – so long as you keep the stock parts wrapped up in the loft. We've seen performance wheels, race rear shocks, full exhaust systems and Power Commanders all bolted on with great results. The Hayabusa engine is fairly bulletproof – though some tuners have hit problems with the stock titanium valves when going for real big bhp numbers. There's a massive range of tuning options for that engine too – all of which can be used on the B-King.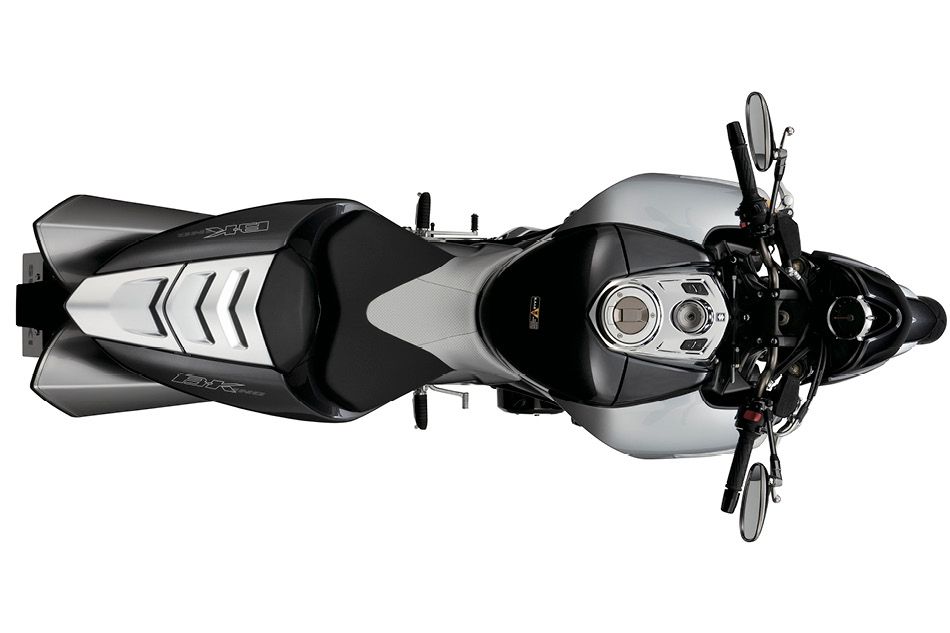 ---
In summary...
Best of all, the B-King is a great bike to own and ride. It's comfy, easy to potter round town on, yet will stick with your mates on any UK road ride. Pick up a mint, standard, low-miler, keep it for sunny blasts, do a thousand miles a year on it and you'll really be living the Future Classic Dream™…
---
SPECS
Engine: inline-four 16v DOHC, 1,340cc, dual valve fuel injection
Chassis: twin-spar aluminium frame, 43mm USD forks, radial mount four piston front brake calipers. 200-section rear tyre
BHP: 181bhp@9,500rpm (claimed)
Weight: 235kg (dry)
Price new: £9,000 (2007) - £8,499 (2010)
Production run: 2007 – 2012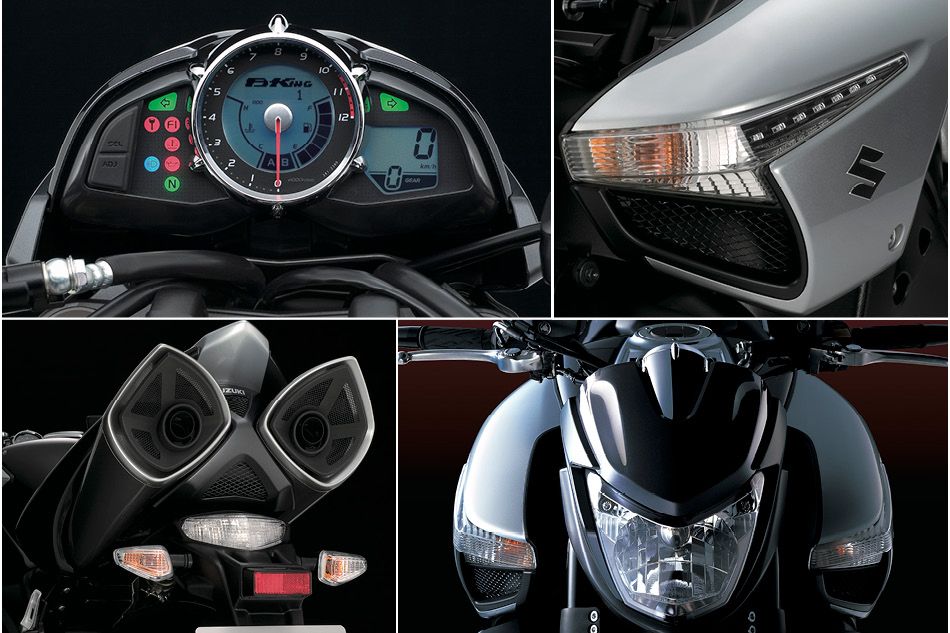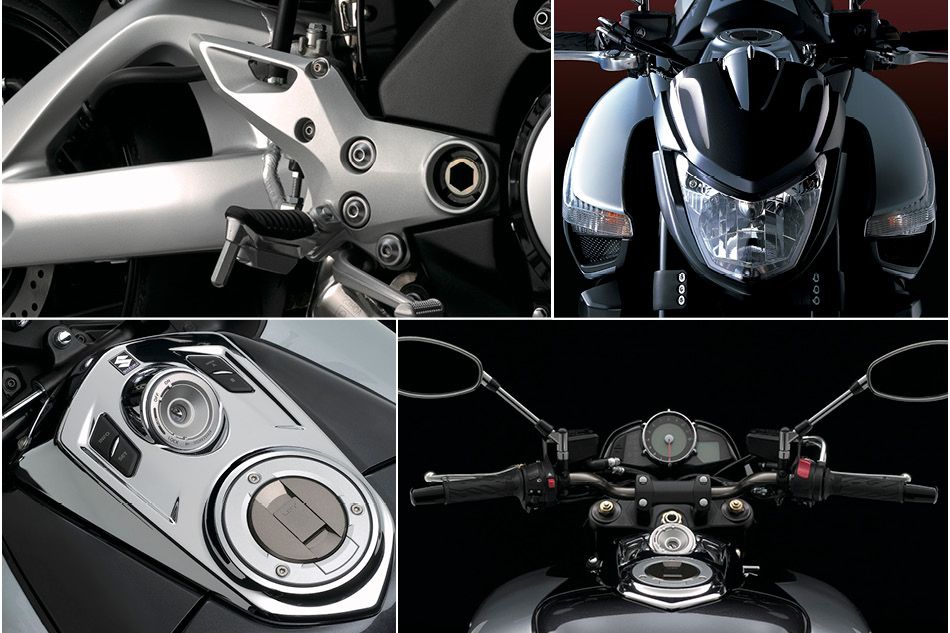 ---
Variants

Suzuki just stuck with the one model through the production run, so there's only one choice.
---
Which One?
There's only the one variant – but make sure you get the original exhausts and shrouds. The standard pipes are heavy and you can get more power with race parts, but collectors will want the standard parts on there for sure. If there are any mods, get the standard parts too.
---
What to watch out for?
B-Kings have a lot of power and mass, and while we don't like to cast aspersions, you might find many owners are more likely to excel in straight line performance rather than hard cornering. So, you're likely to see a rear tyre that while legal, will be squared-off in the centre tread. It's a big 200-section hoop, so pricey, but you owe it to yourself to have a fresh, properly profiled tyre for the odd summer blasts you'll be taking.
---
Future Classic Rating
High. It's a great bike to ride, and is also fairly practical for regular use. The looks are completely unique, and it's got stonking performance. This beast would look great as part of a Multi Bike Insurance collection.
Crucially, Suzuki GB didn't sell loads of them – so they are quite a rare beastie. The How Many Left website lists around 450 left on the road in the UK at the moment, with another couple of hundred on a SORN certificate. Prices are on the way up – but haven't gone crazy just yet…
For a Suzuki Bike Insurance Quote call BeMoto on 01733 907000 and speak to one of our specialists.
---