---
Suzuki GSX-R1000 Concept
By Kar Lee
Exclusive rendering for BeMoto by Kardesign
Suzuki revealed their much-anticipated update to the GSX-R1000 last year in the form of a 'concept' and although we love it, we suspect that in a parallel world there's already an edgier, more MotoGP version in existence…
---
The GSX-R brand used to strike fear into the heart of Suzuki's opponents – it was all about ruling the track and for many years it did. Over the last decade though, the flagship 1000cc GSXR hasn't hit the peaks since the legendary 2005 K5 – each successive incarnation may have had a few incremental improvements here and there but the competition has moved on. Superbikes like the R1, Panigale, RSV4 and S1000RR all feature traction control and power outputs that surpass the humble-but-competent GSXR's. Finally though, Suzuki have unveiled the long-awaited update in the form of the 2017 GSX-R1000 'Concept'. While the specs are in the ballpark for the current litre class, we can't help feeling that Suzuki held back so we built our own track-focused virtual version that we've dialled all the way up to 11.
The 2017 bike features a whole new 999cc engine that we like the sound of so we'd go with that, mostly. With variable inlet valve timing to take power to an expected 200bhp and a new servo-operated exhaust valve system in the header balance tubes it promises usable performance throughout the rev range. Combined with a ten-stage traction control system, launch control, quickshifter and overall weight reduction program in the engine components, this will bring the GSX-R bang up to date. About the only thing we'd ditch is the silly-long exhaust pipe for a neater stubby style.
We've already discounted the official concept frame for looking too run-of-the-mill. Our bike is more Moto-GP than motorway so we're talking of bigger, stronger main beams as our machine will be nearer the limits for more of the time. The Showa Balance Free Front (BFF) forks handle the front end while the equivalent Balance Free Rear Cushion (BFRC Lite) shock sits at the back. Who comes up with these acronyms, anyway? As is usual with GSX-Rs, adjustable rearsets are standard equipment and as our bike is the X-rated extreme version we've consigned pillions to the pitlane wall. Bizarrely, Suzuki have opted for what seems to be a FireBlade swingarm from the mid-90s so we've binned it for an all-new design. Brakes from Brembo will feature big 320mm discs along with an ABS option.
The official 2017 Concept isn't even here yet and it already looks dated. We think Suzuki missed a trick to capitalise on Suzuki's participation in MotoGP and reinforce just how much tech is making its way from the track to the road. This will give the GSX-R the fresh, simplified look it's been crying out for and emphasise the track focus in our RR road model. This means a move away from the teapot-looking plastics of the Concept (that tail / tank is way too much 1988 GSX600F for comfort) and a step towards the racebike. A reduction in visual weight means minimal bodywork, rakish tail unit and light and compact LED headlights. Now we're talking.
---
In a parallel world this Gixxer exists...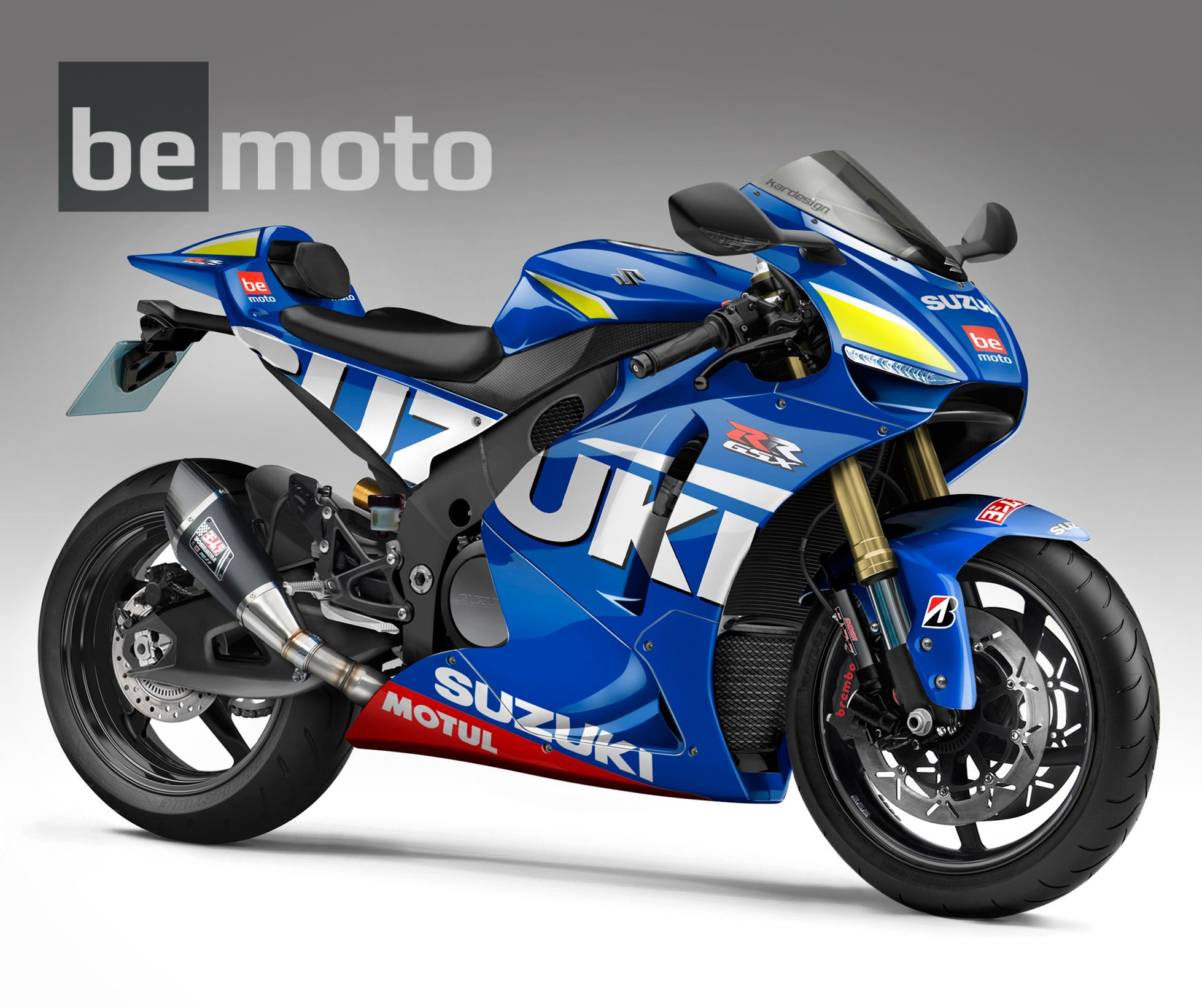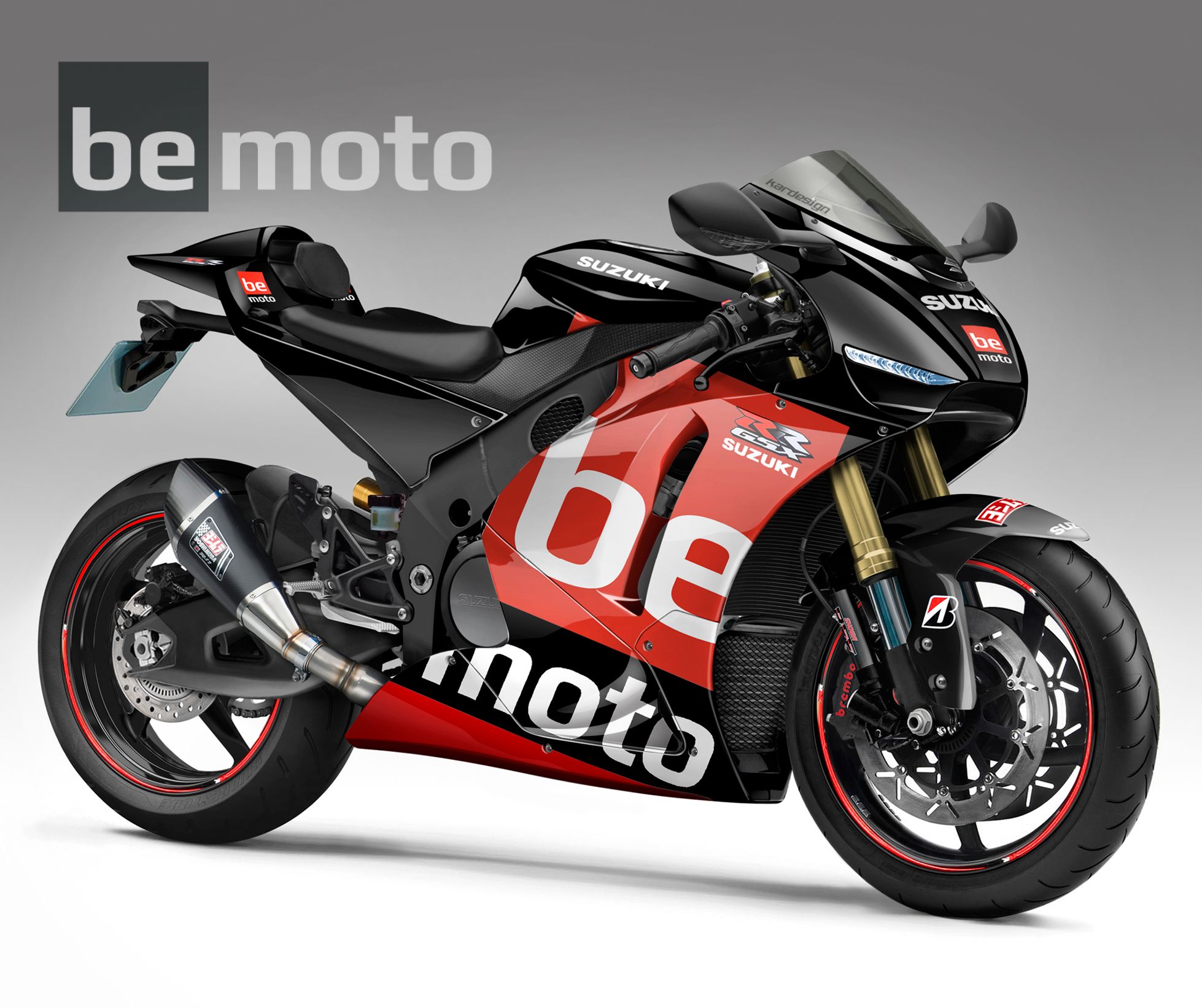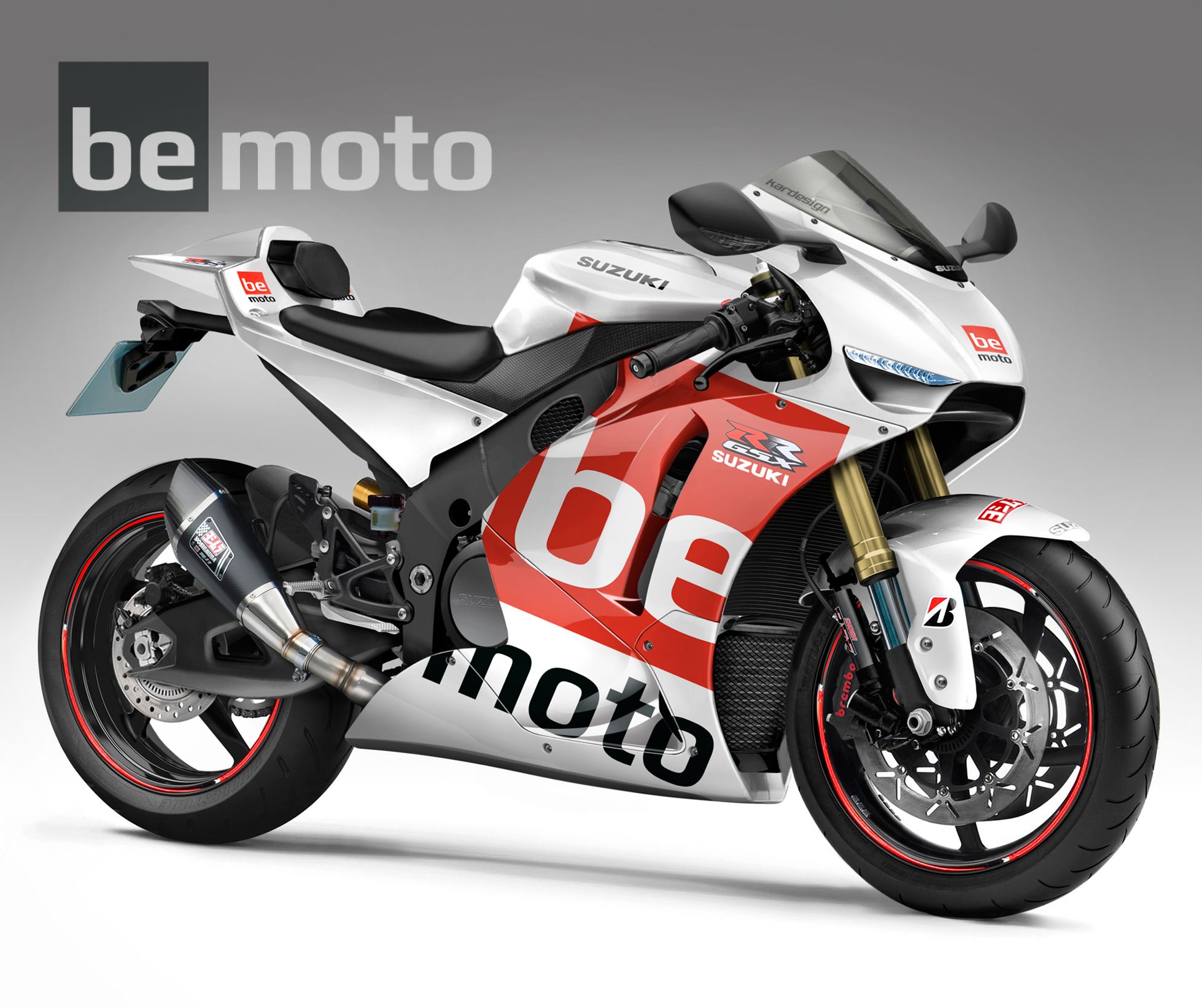 ---
Suzuki Insurance from BeMoto
At BeMoto we deal only in bike insurance. Speak to a real biker about your Suzuki - whether you have a Gixxer K1 (now qualifies for our modern classic cover), a GSX-R750 you need insuring on the track or a V-Strom adventure bike for European tours.
Our modifications policy will ensure your modifications are properly covered (unlike most we replace declared mods like-for-like).
All our road insurance products also include FREE Legal Expenses Insurance and there are NO Amendment Fees to make changes to your policy.
With our Titanium Cover you also get Personal Accident, Helmet & Leathers and full UK and EU breakdown from the RAC as standard.
Call and speak to a bike specialist on 01733 907000 today.
---