---
Suzuki GSX-S1000F: Owner's Review
By BeMoto
Owner Review: Bob Farrell
---
SUZUKI GSX-S1000F vs MT-10, plus owner's review
There really isn't a bike that we don't like here at BeMoto, if it's got two wheels and an engine then we are interested! The team have collectively owned a diverse range of bike types with a multitude of engine sizes and configurations.
However, we have historically been more fond of Superbikes rather than any other style. That was until recently when one of the team took delivery of a lightly used Yamaha MT-10 - since then our interest in the new breed of Super Nakeds and Sports Touring bikes has hit the roof! The MT-10 is quite simply an awesome bike, an amazingly capable road bike but equally at home on the track - with the ability to scratch it with the best.
Read our Yamaha MT-10 review.

Another 1000cc that has got our blood pumping is the Suzuki GSX-S1000F, although categorised as a Sports Touring rather than a Super Naked, in the real world it is very much a rival of the MT-10. The GSX-S1000F has slightly less outright power but weighs a good few kilos less -with 145bhp on tap it certainly is still a bike that can pack a punch! In fact the engine is from the iconic 2005-2006 GSX-R1000 (K5 K6) - a bike that in many people's opinions is the best GSX-R1000 built to date. The GSX-S1000F is most definitely a real world every day bike that combines comfort, pace and usability.
When we received a call from one of our customers, Bob Farrell, who recently purchased a GSX-S1000F we were very interested to hear what an actual owner thought about the bike. Here are his thoughts...
---
90% Sport : 10% Touring

Touring
"I've mostly been using it for weekend blasts, but also did a trip to Amsterdam and back a couple of weeks ago to test the 'touring' part of its 'sports-touring' class. It held up surprisingly well! I bought it thinking of it as 90% sports bike and 10% touring, but the touring side of it is really pretty decent.
In fact I felt more refreshed at the end of the 350-odd mile ride back from a recent trip to Amsterdam, than I did riding a bicycle for a day whilst I was there! Obviously it doesn't have the same kind of wind protection or comfort as a full-on tourer but I'm already planning a trip to the Swiss alps next year and have no concerns at all about taking it for the journey. So that's the 10% touring covered: if touring is your main interest then it's probably not the right bike for you, but if you want a sports bike that you can also tour on quite comfortably, it's ideal."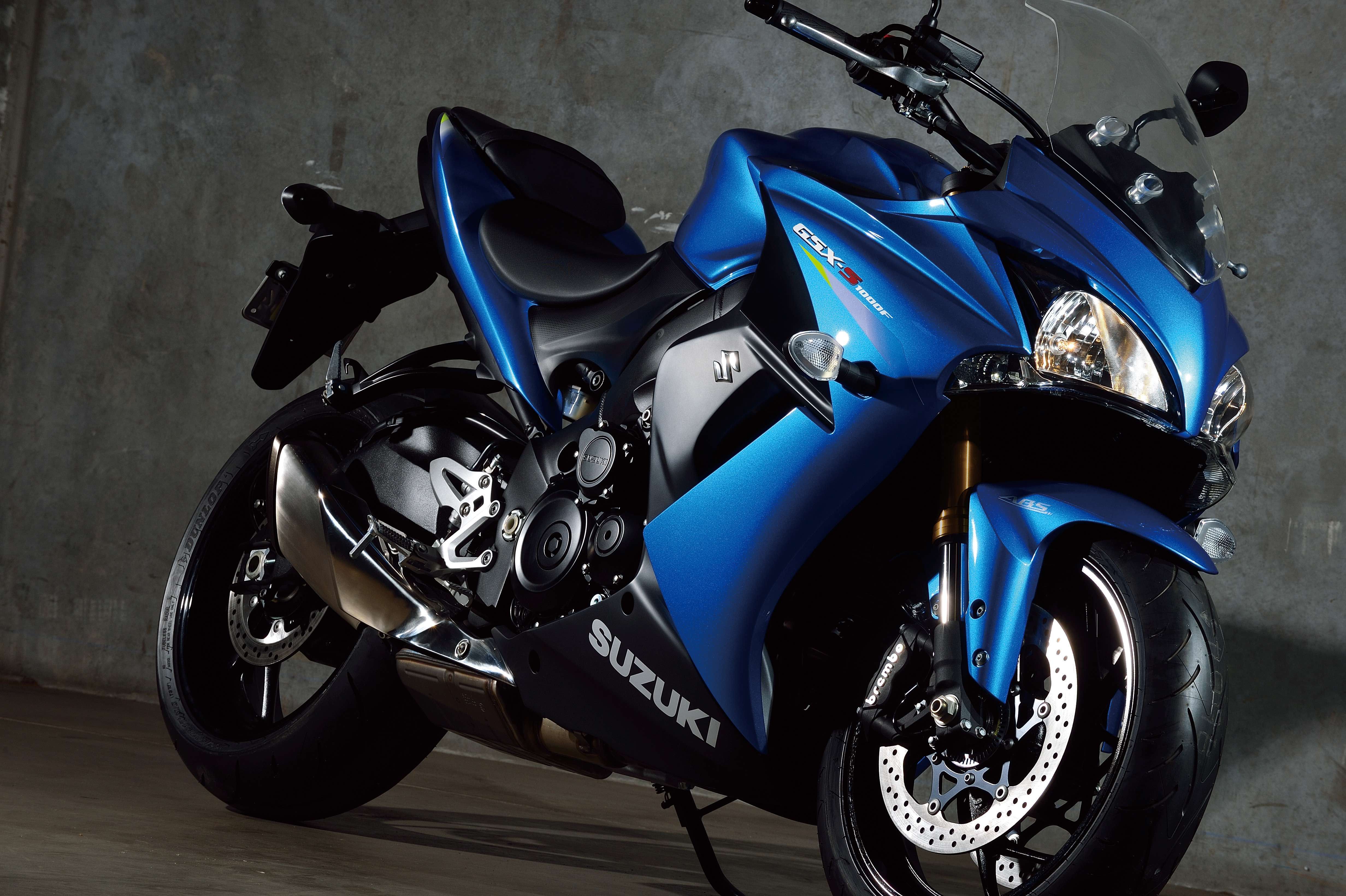 ---
Sports
"For the 90% sports bike side - I don't know if I can tell you anything useful except: go and buy one! I test rode a few different bikes in the class before I bought this one and it blew me away. The engine is so lively and full of beans, always ready to respond to the throttle, and tipping it into corners feels effortless and smooth every time.

I'm sure it's inevitable that I'll start to get a bit bored of it eventually, as with any bike, but right now I can't imagine it - I feel like I'm barely even scraping the surface of what it's capable of. The front brakes are great - while they lack the immediate sharp bite that I've felt on other bikes, the Brembo calipers give smooth, progressive and reassuring stopping power. I've had to yank them a couple of times and been really amazed at how much I've come to trust them. The back brake is comparatively vague, but that's hardly a showstopper."
---
Any issues?
"I'm definitely 100% happy that I chose this bike so I probably can't tell you anything more about the bike in a positive light that you wouldn't figure out yourself from 5 minutes of test riding, so I'll try to list the few little niggles and minor issues I've had with it:
It's useless for pillions. My girlfriend came on the back once and I doubt she'll ever do it again. But that's fine with me!
There are no hard luggage options. I bought some throw-over panniers for my trip to Amsterdam, no problems at all. I've got a hard topbox on my ER-6F and it's certainly convenient, but I think it's a pretty fair trade-off. The SW Motech Blaze Panniers are on my shopping list, they seem like a good compromise, and there's a matching tail pack as well. For those 2-3 times a year I need luggage, I think I can handle the 5 minutes to get it on the bike.
The throttle is a bit snatchy! This seems to be the only real complaint about the bike. It seems that the bike comes from the factory with the throttle sensor adjusted to make the bike run leaner than it's supposed to. I mentioned it to my dealer at the 600-mile service and they adjusted it for me and the difference was night and day. It's a million times better now. Previously every little bump at low-ish revs would make the bike jerk forwards, and going from closed to open throttle mid-corner was terrifying each time. Now it's much more manageable and, while still certainly an aggressive/sensitive throttle, it's something I've been able to just get used to and not even notice. So if you do test ride one and the throttle seems extremely snatchy, do bear this in mind. Further to that, there's an official Suzuki ECM upgrade available under warranty for certain bikes, depending on when they were manufactured - I'm in the process of getting this sorted with my dealer at the moment, so I expect things to be even better after that.
There is a dip in power from about 6k-8k. I'm clutching at straws here - the bike goes absolutely nuts at 8k, but there's a bit of a dip just before that. All bikes have different characteristics to their power bands so I feel a bit mean listing it as a complaint. The power around 5k and 8k is phenomenal.
It makes my Er-6 feel like a hairdryer!!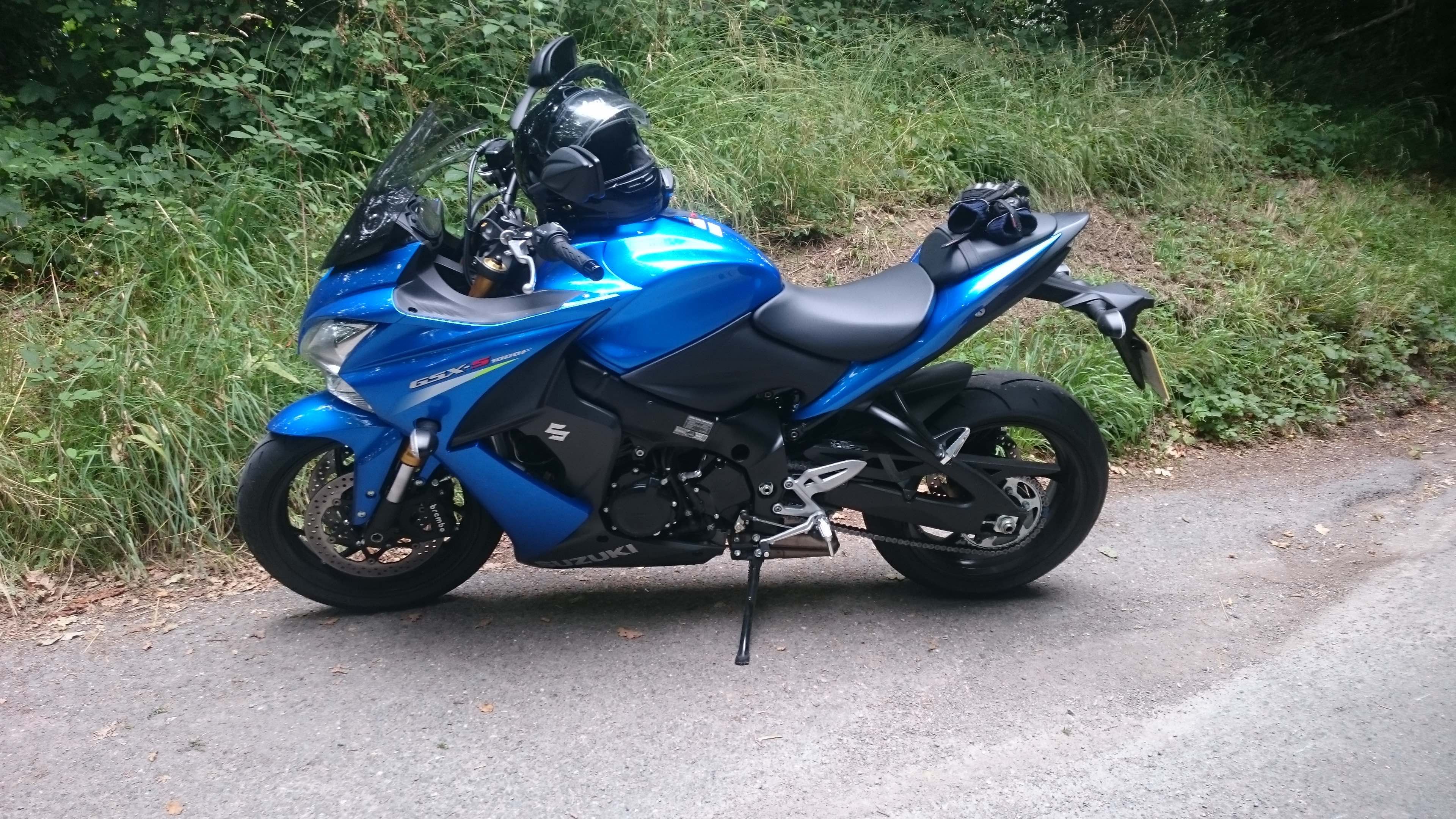 ---
Summary
With the GSX-S1000F using a reworked version of the engine from the 2005-2006 GSX-R1000 it was never going to be a boring bike - nor would its performance ever be an issue. The fact that the engine is also mated to a more relaxed (yet still very sporty) chassis than the GSXR means that the GSX-S 1000F makes a real case for itself as an awesome road bike. Like the MT-10 it also has the ability to scratch with the best of them on track.
Although the statistics might suggest that the GSX-S1000F is a slightly lesser bike than the MT-10 in terms of absolute outright performance, or indeed lap times, it's still one hell of a bike. As Bob points out no bike without it issues, there is no such thing as the absolute perfect bike, there is always that compromise or those details that could be better -however the GSX-S1000F makes a real case for itself.
Both the MT- 10 and the GSX-S1000F are awesome bikes, with price points accessible to more people - lets not forget both of these bikes can be purchased brand new today for roughly 2/3rds of the price of their 1000cc Superbike cousins.
Where the GSX-S1000F wins over the MT-10 is its ability to cover serious ground in comfort, the fairing and large front screen provide quite an advantage. Where the MT-10 wins over the GSX-S1000F is its out right pace and is ultimately more of the hooligans choice! In essence the GSX-S1000F has pretty much 97-98% of the MT-10's performance, but it's a bike that is better for more purposes. Which one you go for largely comes down to what you will be using the bike for and ultimately which style you prefer.
One thing that is for sure is that these bikes are grabbing our attention like no other bike types before, will these bikes get all of the BeMoto team off Superbikes? …...time will tell!
---
Suzuki Insurance from BeMoto
Get a great deal for your Suzuki bike insurance - whether you have a Gixxer K1 (ask about our modern classic insurance), a GSX-R600 you need insuring on a UK or European trackday or a GSX-S1000F for European tours with our EU cover - which includes RAC breakdown.
All our road insurance policies come with FREE Legal Expenses Insurance as standard and unlike other brokers, there are NO broker fees to make changes to your policy.
With BeMoto Titanium Cover you also benefit from Personal Accident, Helmet & Leathers and full UK and EU breakdown from the RAC as standard.
Our modifications approach ensures your declared modifications are covered like-for-like (not all policies will replace modifications).
Call and speak to a Suzuki bike specialist on 01733 907000* for a great deal.


---