---
Suzuki RG250 2016 Concept
By Kar Lee
Exclusive rendering for BeMoto by Kardesign
---
In a parallel world... this bike exists!
At one time it was the most advanced production bike on the planet. In Bemoto's parallel world, Suzuki's RG250 Gamma lives on.

The early to mid 80s was a wonderful period for medium-bore stroker fans. LCs, Power Valve 350s, NS400Rs and Gammas poked fun at big lumbering four-strokes and very often ran rings around them. Performance per pound, they simply offered more – more smoke, more powerband, more fingers over the clutch lever. The stroker that really moved the game on from a technological standpoint though, was the water-cooled 1983 Suzuki RG250 Gamma. The first production bike to have its engine nested in a box-section aluminium frame, the tiny 250 zinged its way enthusiastically to an indicated 120mph-plus (usually before seizing) and looked magnificent in the process with its sleek, futuristic bodywork.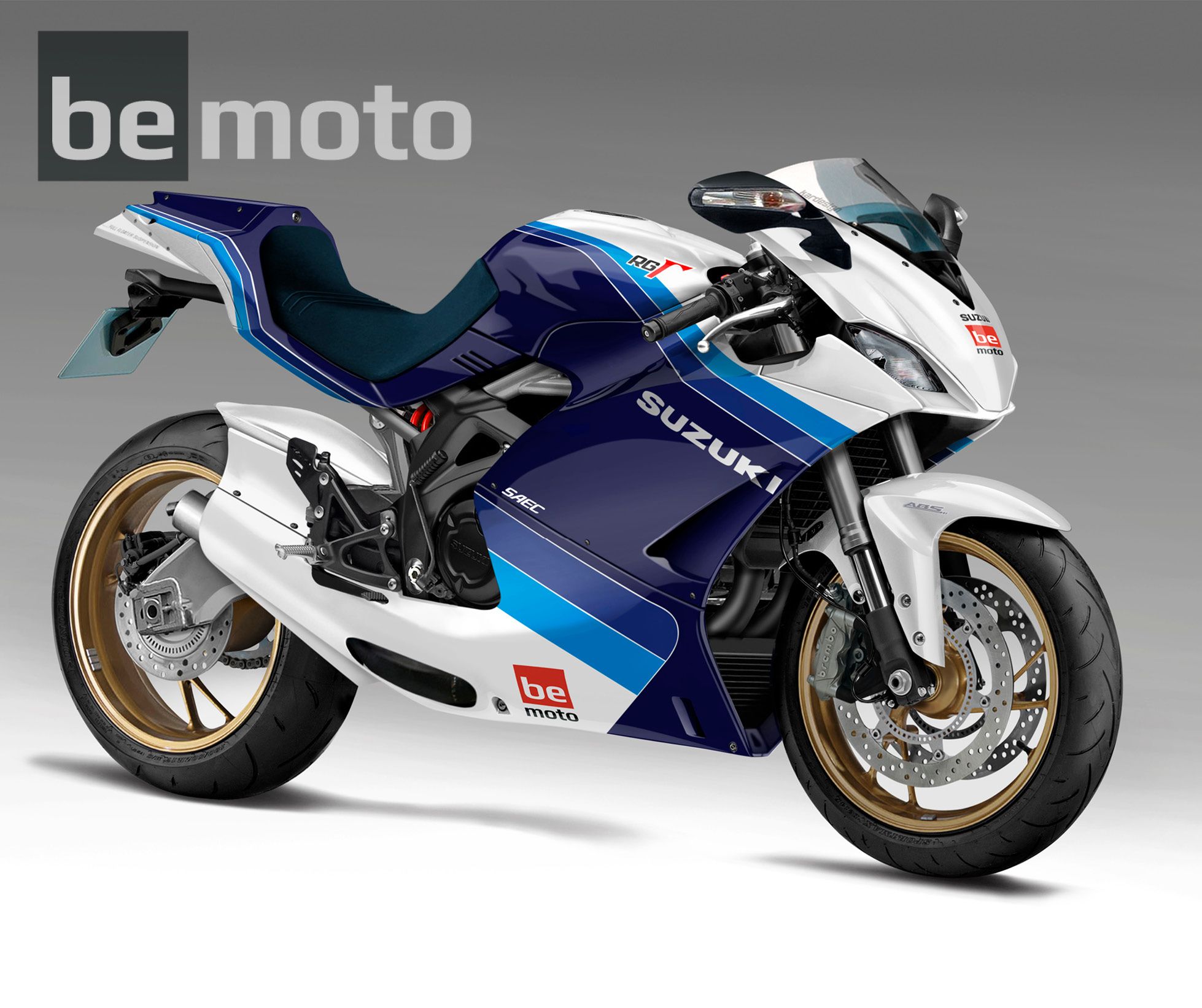 Minor updates through the years saw it through two revamps until 1988 when the parallel twin RG was finally laid to rest as the successor arrived. Featuring an all-new V-twin configuration, the RGV250 made the RG obsolete overnight though in truth, Yamaha's 1986 TZR250 had already knocked it from the top spot. The RGV made more power, had a beam frame, and was more track-focused though the motor was even more fragile and complex in comparison. So here we present the Bemoto virtual update of the original technical marvel RG250 which already exists in a parallel universe. Probably.
---
Engine
If you saw over 30bhp at the back wheel of a 250 Gamma you'd be lucky. The Gamma's strength may have been in the chassis, but there's nothing overly complicated in the 247cc watercooled parallel twin motor to go wrong, unlike the fragile power valves in the RGV. With modern ram-air technology, fuel injection and lightweight components we reckon a healthy and reliable 50bhp is within easy reach.
---
Chassis
Using a modified Gladius frame and next-gen banana swingarm, our Gamma ditches the 18-inch rear and fashionable-at-the-time 16-inch front wheel to wear lightweight but wide 17" rims allowing the use of modern rubber. GSX-R Brembo calipers are overkill but since when has too much been enough? The forks ditch the useless anti-dive unit from the 1987 bike for USD items and feature high and low speed damping while a sticker on the tail unit says there's Full Floating Suspension at the back. Instead of the original slippery alloy footpegs, we've now got grippy adjustable rearsets and zero pillion provision.
---
Bodywork
The Mk1 and 2 Gammas were handsome beasts while the Mk3 was sleeker with faired in exhaust and mucho plastic. We've opted for a cocktail of all of the versions a sprinkling of Suzuki MotoGP flavouring and a twin set of headlights. In the 21st century, the coolest place to house a set of rear indicators is still in the tail unit 'wings'.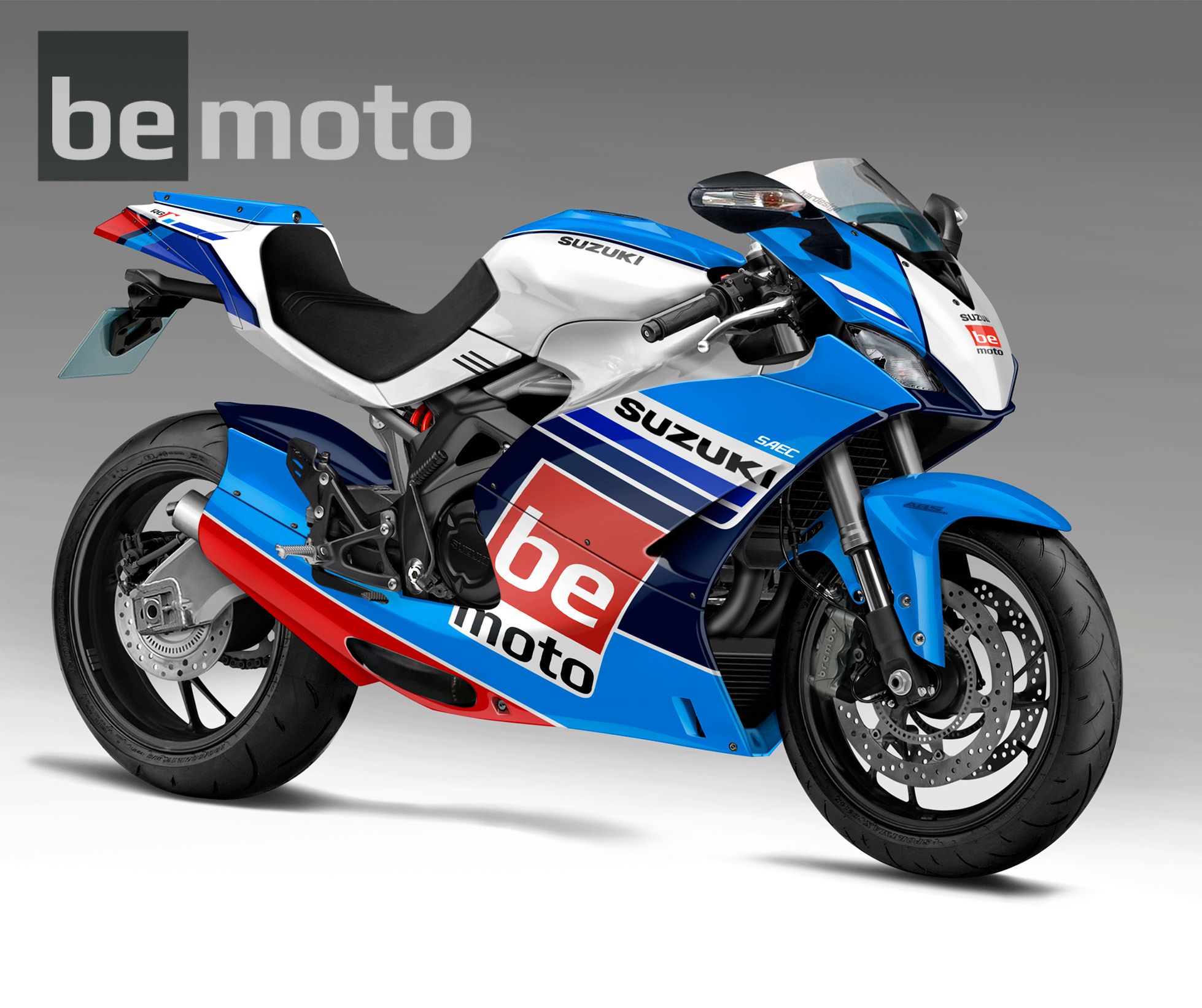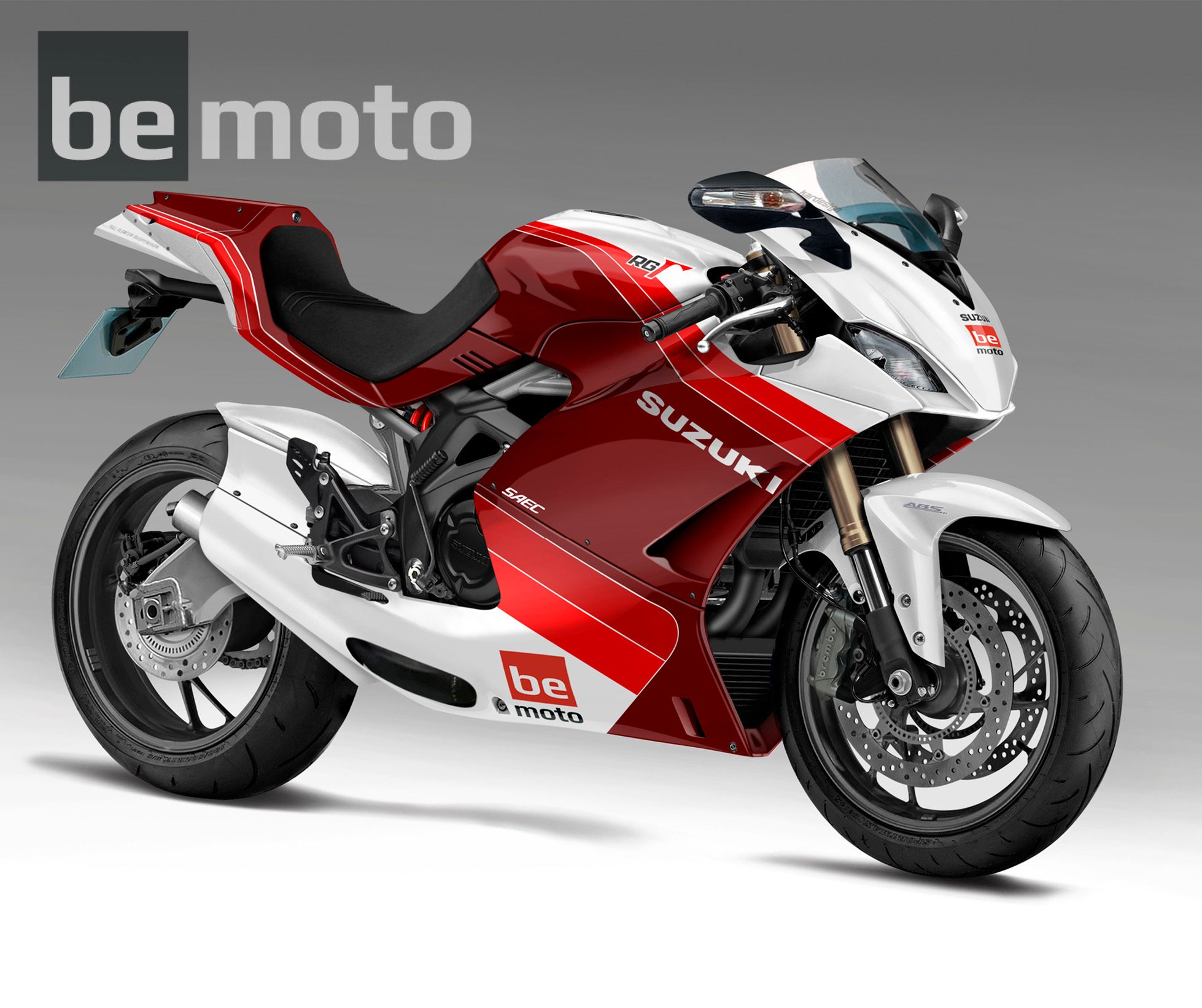 ---
Like Kardesign on Facebook for more great concepts.

---
Modern Classic Bike Insurance from BeMoto
At BeMoto we only offer insurance for bikers. Speak to a real biker about your Modern Classic motorcycle insurance - whether you have an 80's smoker like the RG250 or RD500, or a Y plate GSX-R1000 (K1), early Fireblade or the original R1.
Our mods policy ensures your modifications are actually protected (unlike most broker policies we actually replace declared mods as you'd want them).
Our road insurance policies also come with FREE Legal Expenses cover and NO fees to make changes to your policy mid-term.
With BeMoto Titanium Cover you also receive £20,000 Personal Accident cover, £1,500 Helmet & Leathers insurance and FULL UK and EU breakdown from the RAC.
What are you waiting for... Call and speak to a bike specialist on 01733 907000* today.

---
* Calls are recorded for our joint protection

---