---
Modern Classic: Suzuki RG400 Gamma
By BeMoto
BeMoto Insurance came across this rare Suzuki RG400 Gamma Super Sports at a Classic Car event in Oundle, Cambridgeshire in the summer.
Why not also check out our Suzuki RG250 2016 concept bike design as well.
---
The lesser-spotted RG400 Gamma was the little brother to the RG500 Super Sports bike inspired by the 1984 500GP machine. It was only produced for the domestic Asian market, with 400cc bikes extremely popular in Japan at the time. Very few were ever exported on the grey market, none were produced specifically for export.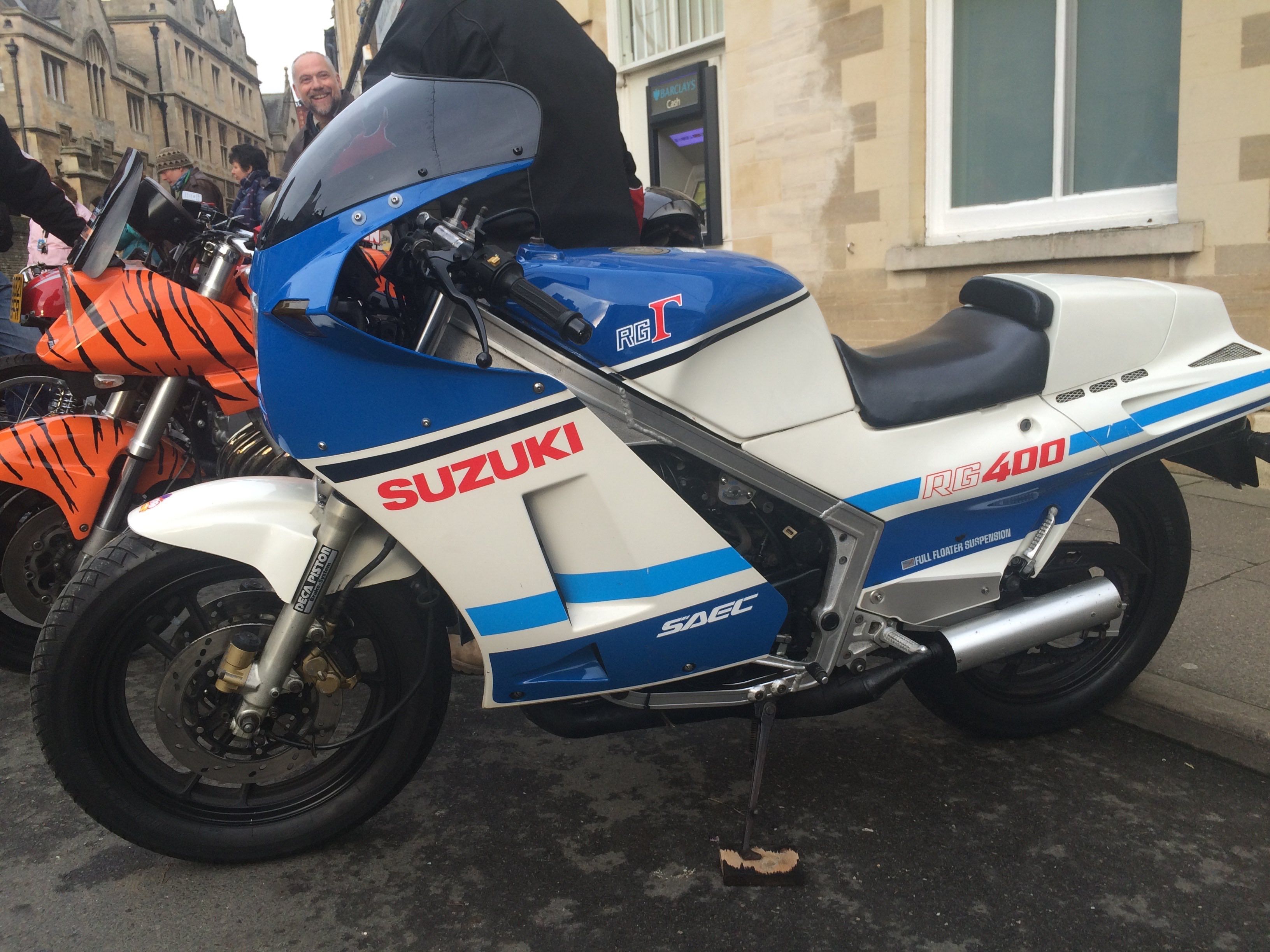 The RG400 was only manufactured between 1985 and 1987 ('C' to 'E' Reg in old money) with just over 6,000 total units made across two models - the RG400EW and RG400EW-2.
The liquid cooled square four-cylinder two-stroke (397cc) produced 59bhp @ 9,000 RPM. Suzuki Automatic Exhaust Control (SAEC) managed the power delivery, with servo assisted power valves to vary the volume of the exhaust down pipe at lower revs.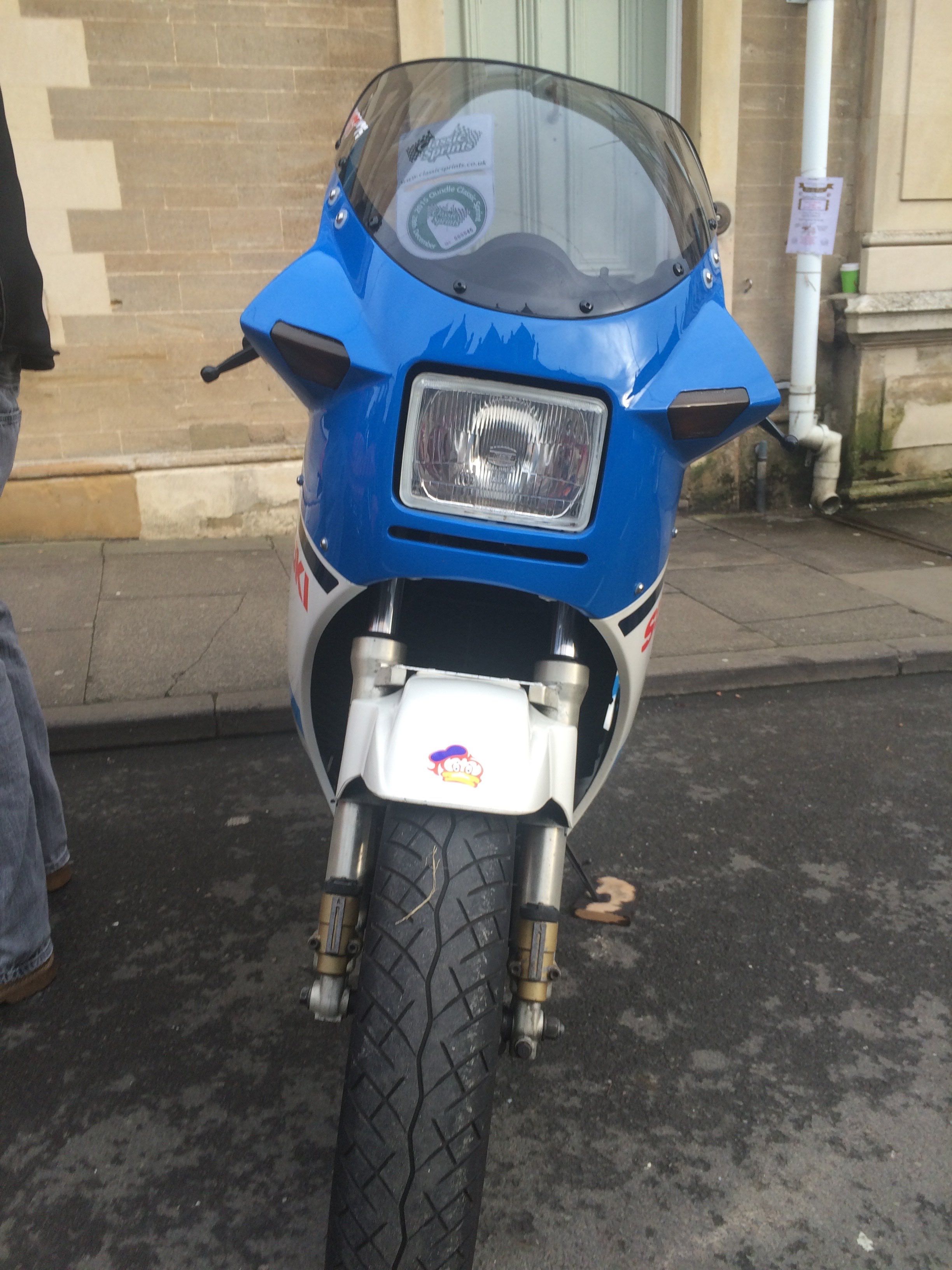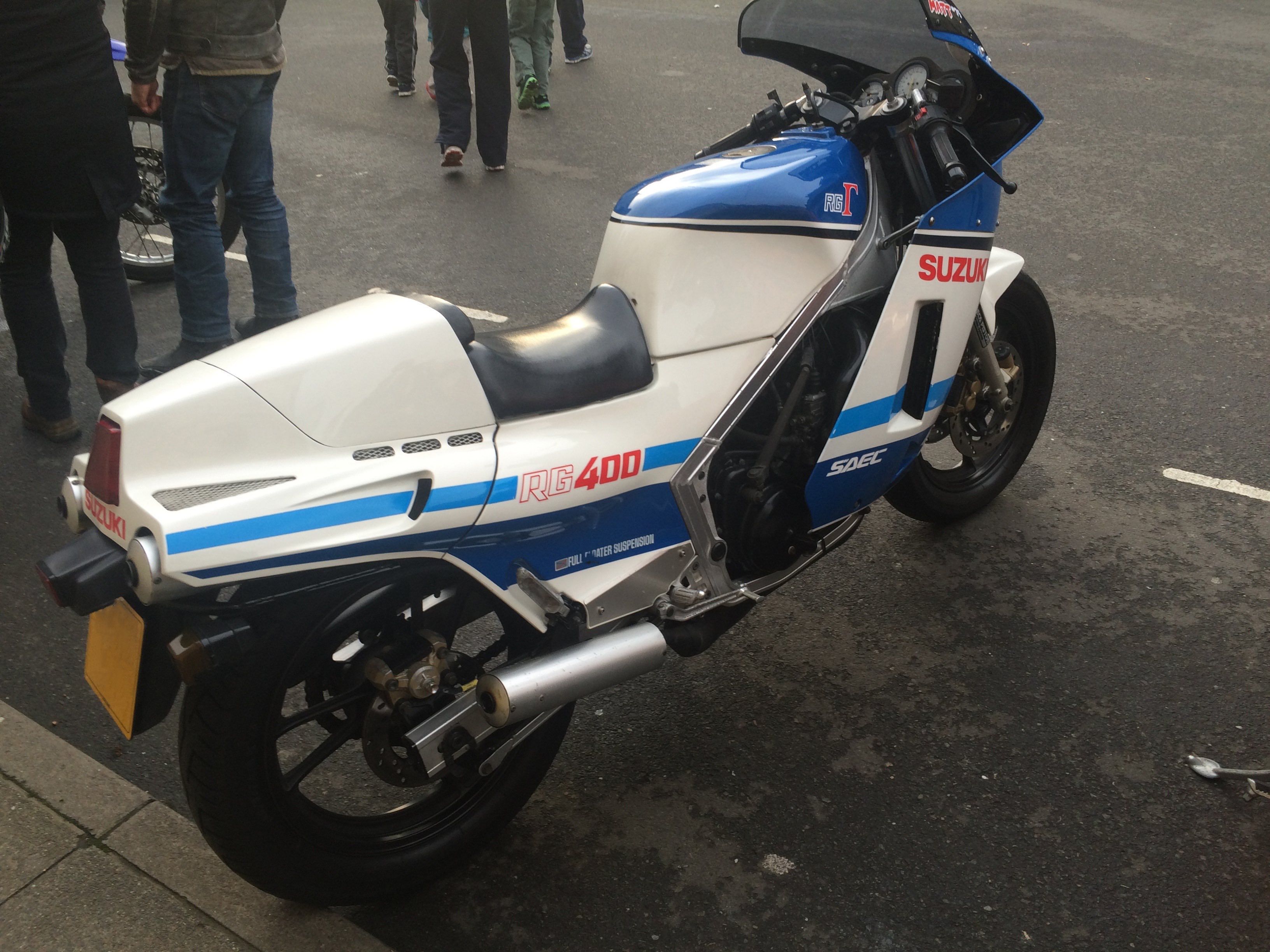 You can pick up a fairly clean one from around £5,500 and upwards for a low mileage UK registered bike... if you can find one.
---
Length: 2,100mm
Width: 695mm
Height: 1,185mm
Wheelbase: 1,425mm
Dry Weight: 153kg
Find more detail about the bike at Motorcycle Specs - Suzuki RG400 Gamma.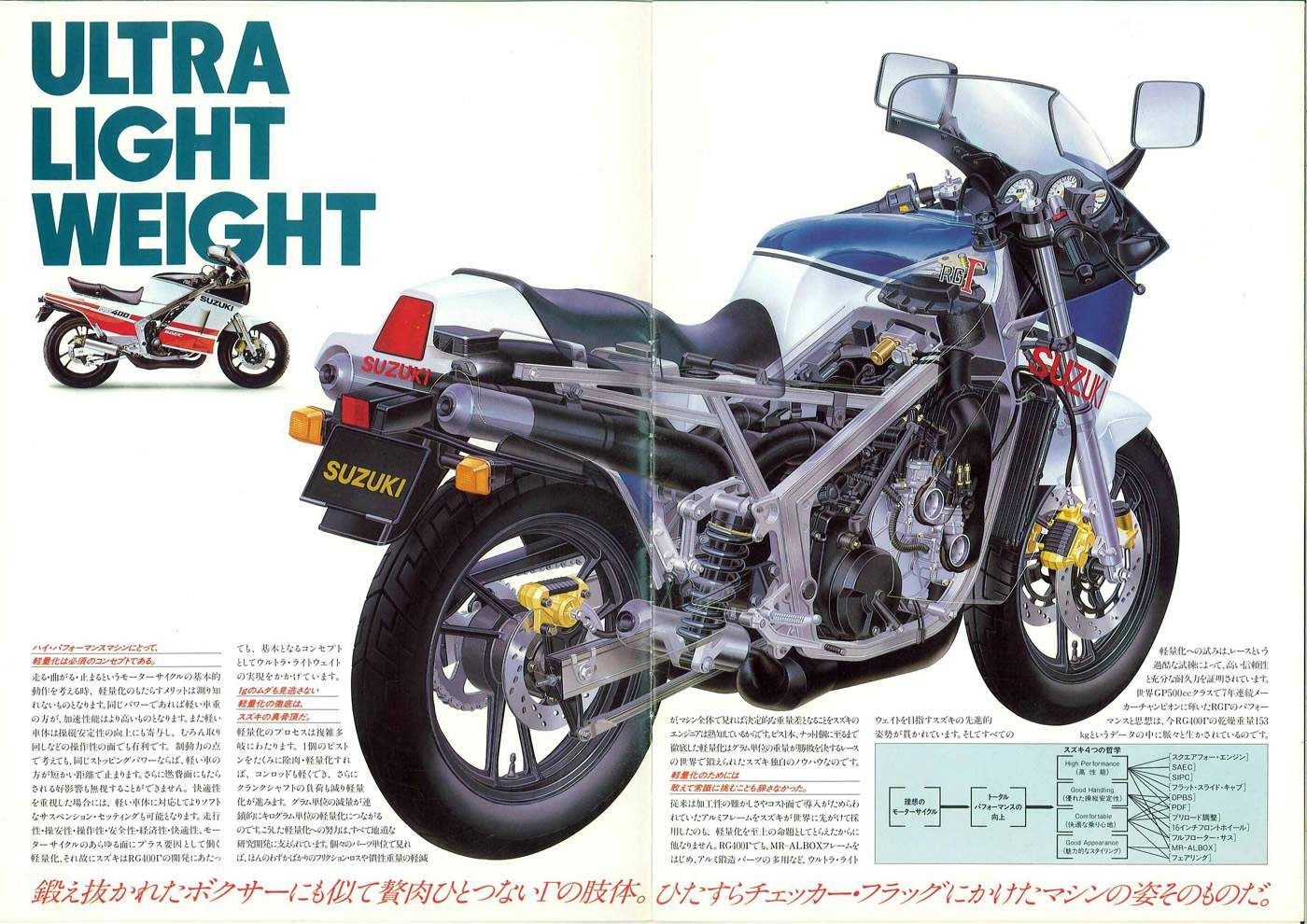 ---
BeMoto Suzuki Insurance
As motorcycle insurance specialists we have schemes designed for every type of bike, whether it's on the road, SORN in the garage or not registered for road use (track or dirt bikes).
If you have a Suzuki we have some great bike insurance deals for you, especially if they're modified or collectible (classics and "modern classics" or "future classics"). All our road insurance policies come with FREE Legal Expenses Insurance and NO fees to make changes to your policy mid-term.

In addition we have unique schemes to cover bikes in the garage for fire & theft (SORN or non-road bikes) as well as trackday insurance to cover sports bikes used on UK or EU circuits for accident damage.
Give us a call on 01733 907000* and see what we deal we can do for your Suzuki Insurance.

---
* Calls are recorded for our joint protection

---