---
The trike first-timer
By Kar Lee
Photos: Simon Lee

---
Sportsbike enthusiast takes trike for a spin...

As he scans my driving licence, Steve Read, co-owner at Casarva Trikes talks about the spec of the trike I'm about to ride – a Honda VT750 Shadow conversion that they're selling for a customer. At this point I can't hold it in any longer and drop the bombshell; that despite 34 years of riding motorcycles, I've never swung a leg over a trike. An awkward silence descends on the room as Steve pauses mid-sentence. Sensing his unease I quickly add that I'll be taking it easy, my Bemoto trike insurance is fully comp and I definitely won't be attempting any trike knee-down antics today – or any day.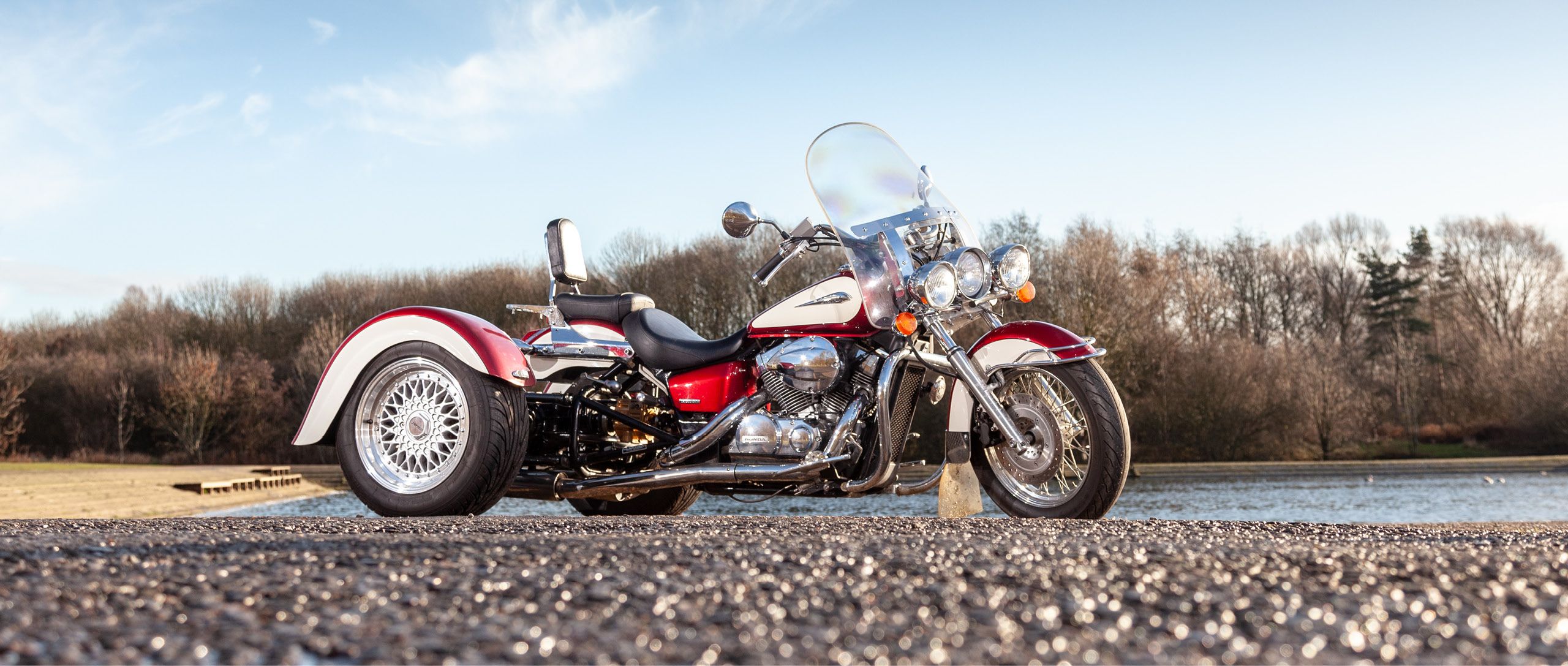 My reassurance clearly works because half an hour later I'm handed the keys. As with all new bikes I perform my little walkaround ritual, looking out for anything out of the ordinary, and not being accustomed to things with handlebars that have more than two wheels there's a lot to look at. The Casarva cradle frame is constructed of 1 ¼" steel tubing held together with some tidy, sturdy-looking welding. The VT is a shaft-drive and Casarva use a differential from a BMW 5-series, powering a pair of wide 16" car wheels wearing low-profile 225/55 tyres. The IRS (Independent Rear Suspension) shows off a couple of substantial shocks either side and the whole thing looks like an impressive piece of construction. It IS wide though. "Just be aware when you're riding that you're wider than you think you are, so it's best to just stay in the middle of the road", says Steve. The whole conversion is impressively neat, and testament to Casarva's engineering prowess is a workshop full of customer commissions.
There are a couple of levers either side of the bike, er, I mean trike. These are the handbrake and reverse gear. I suspect both will come in very handy on this beast, which I have already nicknamed the Ice Cream Van, due in part to the cookies 'n' cream paintscheme and the chuckling in my head. Excitedly, I stick my Shoei on, even though legally I don't need to wear a helmet. With the huge screen on the front of the VT I'm tempted to leave it off then decide that I'll spare people the sight of my ugly mush. "One more thing", adds Steve, "you don't need to put your feet down at all and remember to lean into corners as it'll want to throw you the other way".
With those words still ringing in my ears I park my cheeks onto the plush, low seat and adjust the mirrors. The high, wide bars combine with the forward-set footboards to complete this triangle of plushness as thumb meets the starter button. With a mischievously loud rumble from the slash-cut pipes the VT clunks into first gear and we pull off down the road. I grin the entire length of the long, straight road and as I approach the T-junction I give the right front lever a hard tug. Much to my dismay the thing barely slows, thanks to the extra weight at the back and the feeble 296mm disc at the front. A hard stamp on the rear brake brings things under control for my first ever left turn on a trike, which feels… weird. It takes a lot more effort than I imagine.
Bombing down the dual carriageway, the modest 43bhp V-twin has just enough gusto in its air-cooled cylinders to creep us past the 70mph mark, arms firmly in sockets. It doesn't so much accelerate, as steadily move forward less slowly, and this isn't even a criticism either, just a statement of fact. Accompanying this is more chuckling in my helmet and the tooting of horns from car drivers when they're not moving over to let us past. This particular trike is definitely not about straightline performance, and definitely about pose and feelgood factor, which it has in abundance.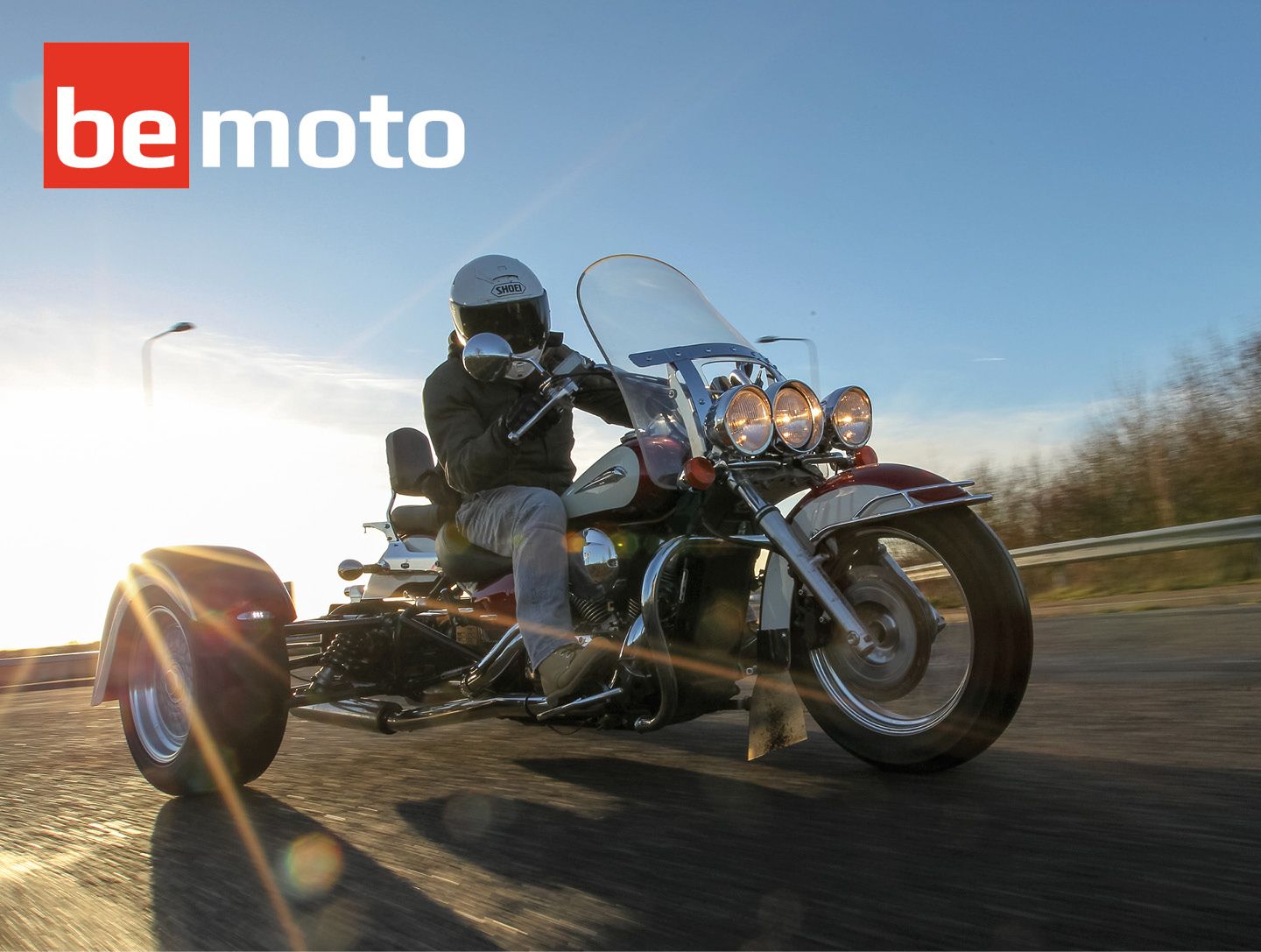 Manoeuvring the VT around for some photos at the lakeside is a cumbersome experience. It's a heavy lump of metal to push around, and the risk of running over your own feet is always high, but it's a chance to bust out the reverse gear and it works a treat when I eventually master the knack of getting it to engage gear. Back on the road we're circulating a small roundabout for some more photos at a steady second-gear pace. After ten laps I've done my bicep exercises for the day and after twenty laps my arms are ready to call it quits – it's a wrestle-fest to get the ice cream van to corner at speed and a challenge to fight the urge to go anywhere near my usual motorcycle lines as the danger of kerbing the wide rear alloys is very real. But among all this riding adjustment is a whole dollop of laughs that makes it worthwhile, and not having to put feet down at lights is much more of a convenience joy that it has any right to be.
By the end of the ride I'm genuinely sad to return the VT, it's been an absolute hoot. I've ridden some amazing bikes over the decades, including RC45s, Panigales, Bimotas and MV Agustas, but the only thing that has come close for laughs is a Suzuki RB50 gag bike, and on a greasy winter's day I'd take a trike every time. It puts a smile on my face, it puts a smile on other people's faces, it makes people toot their horns and give you room on the road. It is impossible to ignore.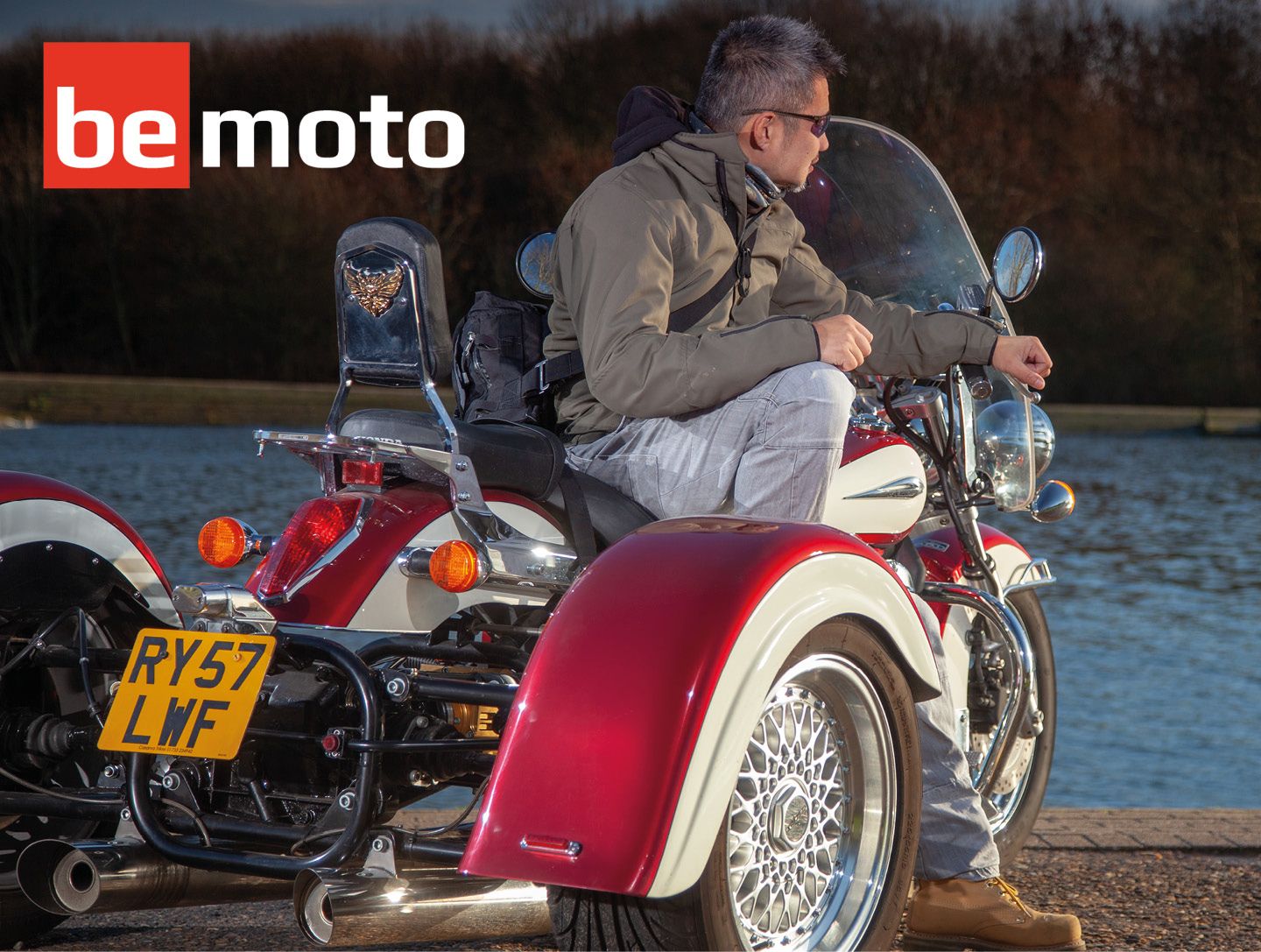 While a VT750 trike may not be everyone's cup of tea, conversions come in all different shapes, sizes and power outputs. Currently sitting in the Casarva workshop is a land speed record-breaking ZZ-R1400 which is so badass it looks like it bullies Hayabusas and Diavels during lunch break. Shaft drive, chain drive, panniers, or hard tails, everything is up for grabs, and as long as you don't get your kicks from filtering, if you get offered the keys to a trike you'd be mad to turn it down.
Thanks to Casarva trikes
---