---
Top 5 Motorbike Breakdown Callouts: RAC
By RAC
Most common reasons motorcycles break down...
With the prospect of better weather ahead it's the time of year when many motorcyclists will be looking forward to getting on their bikes a lot more, whether to beat the traffic to get into work or leisure rides at the weekends.

However according to new breakdown figures from the RAC it's also an important time of year for bike maintenance, especially if the vehicle hasn't been running regularly for the past few months.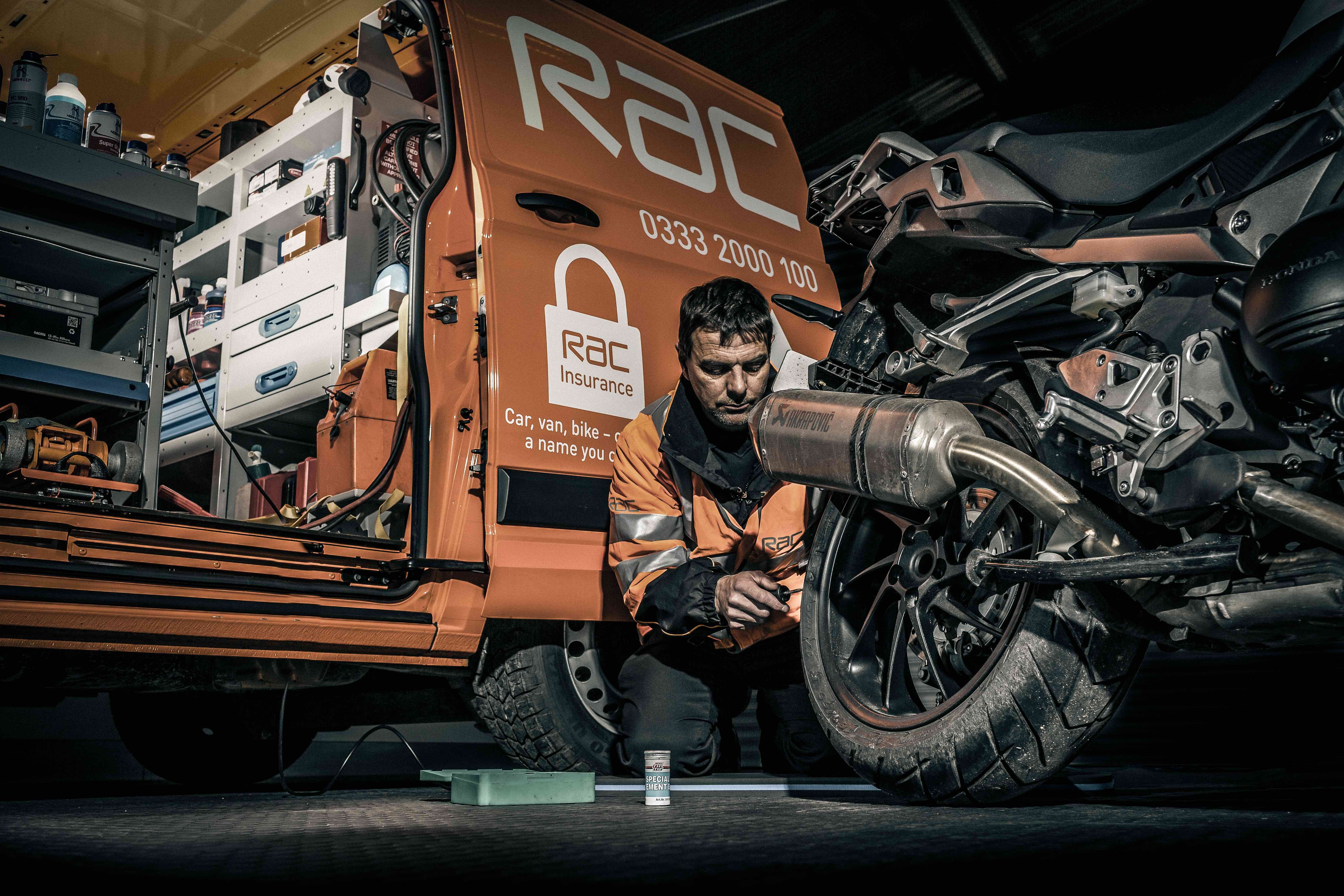 Make sure your bike is ready for the new season
In 2022 the top reason for RAC callouts to motorcycle members was to deal with punctures and other tyre issues, which could be avoided with a few simple checks.
RAC technical service manager and motorcyclist Paul Whitmore says: "It's always important to check things like tyre tread and pressures before you set off anywhere as worn tyres are more likely to deteriorate further and suffer punctures as a result.
"Obviously if you're only on two wheels, having a blowout is much more dangerous, so a few quick checks could make a big difference."

---
Top 5 reasons motorcycles breakdown
On average, the RAC deals with 27,000 motorcycle breakdowns a year, with the top five reasons for callouts being:
1. Tyres
2. Flat battery
3. Mechanical (engine failure)
4. Alternator
5. Drive chain
The top five causes made up the vast majority (67%) of all motorbike RAC callouts in 2022, which also included running out of fuel, recovery after an accident and clutch issues. And by far the busiest time of year for dealing with motorbike breakdowns was April.
Paul added: "For anybody who rides a motorbike or a scooter, the better weather obviously makes it a much more enjoyable experience, so many of our members are more inclined to start using their bikes again after the winter layoff. But our advice is to just make sure the vehicle is fit for purpose to ensure a hassle free time on the bike."
---
Whatever your plans are make sure your bike is ready by carrying out the following checks: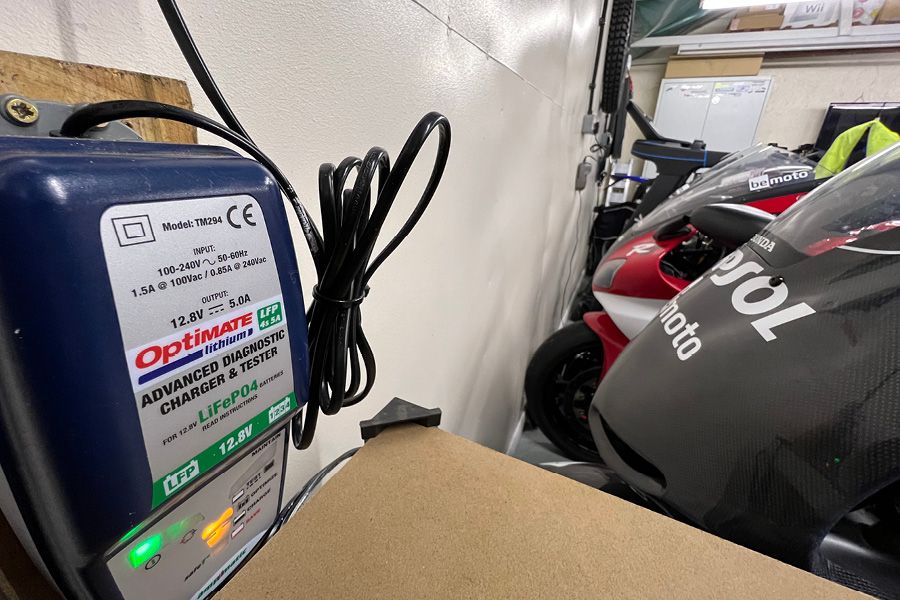 ---
Battery check
Cold winters can take their toll on batteries and they can let you down at the most inconvenient time. If you're unsure of your battery's health, get it checked by your local dealer, or you can invest in a battery optimate which can keep your battery charged up for months on end. The RAC shop has various motorcycle accessories including CTEK battery optimisers.
Check out our feature on how motorcycle battery smart chargers work here.
Fuel refresh
If the bike has been laid up over winter, it's worth taking the time to drain the fuel tank and top it back up with some fresh fuel. The recently introduced E10 fuel with more ethanol is hydroscopic, so doesn't store very well in an engine and tank.
Engine oil can also degrade over the winter months from moisture and contaminants, so it's maybe a good time to change the engine oil and filter. At the very least check that the oil level is at the correct mark, check the owners' handbook for correct procedure, especially for bikes that can only lean on their side stands due to not having a main stand.


---
Inspect the brakes
Brake fluid is hygroscopic, which means it absorbs moisture from the air. It is recommended that brake fluid should be replaced every two years, but consult your owners' handbook or local dealership for advice.
Check your tyres & rims
Check the pressure, depth and condition of the tyres plus the rims for any dings or corrosion which may need attention.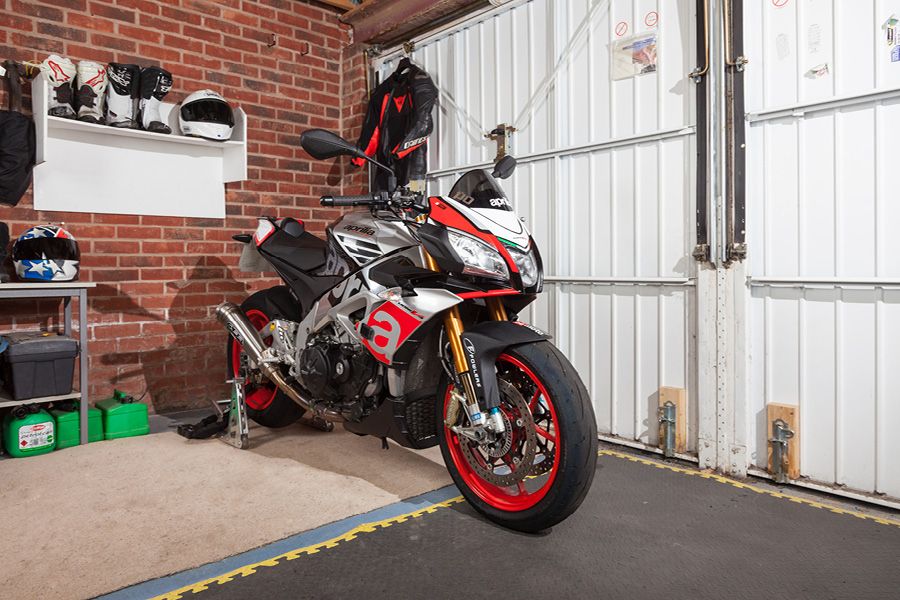 ---
Spring clean
Finally, clean the bike from top to bottom including checking the drive train, spark plugs, cables and lights.
---