---
The 2-Stroke vs 4-Stroke Dirt Bike Conundrum
By TooFast Media

---
The 2-Stroke vs 4-Stroke Dirt Bike Conundrum

In recent years three out of the four major Japanese motocross manufacturers have ditched two-stroke dirt bikes in favour of four-strokes. Yamaha being the only one of the big four left standing in the two-stroke scene, and in all honesty these models have seen very few updates since 2005. Speculation around stricter emission controls being the biggest factor for their demise (as well as a change in AMA ruling that favoured 4 Stroke development in the late 90's) is often scorned upon by the die hard two-stroke lovers.
Thankfully for the two-stroke massive there are a bunch of European manufacturers that are still developing and selling their beloved 2 smokers. This list includes the giant that is the KTM group (which encompasses KTM, GasGas and Husqvarna), Beta, Fantic, Rieju, Sherco, and TM. There are also a few Chinese companies like GPX emerging into this market place.
These two-stroke models are hugely popular in the Enduro scene due to their simplicity as well as being smaller and lighter than the four-stroke alternatives. Unlike other disciplines many top riders in the Enduro world chose to throw around the lighter two-stroke option as they charge through the woods and progress through the special stages.
In the world of Motocross however professional racing moved away from two-strokes over ten years ago and will never revert back. But there is still a strong and dedicated two-stroke motocross scene at the amateur level, with dedicated events like the Apico 2 Stroke festival catering solely for the oil burners. There are also dedicated national championships like the Acerbis Amateur Nationals and the AMCA championship which have separate classes just for the two-strokes!
Due to their simplicity and the costs associated with keeping them running, the life of a two-stroke motocross bike is often much longer than the four-stroke equivalent. This simple fact of life has led to a very healthy scene dedicated exclusively to vintage two-stroke racing (alarmingly 'vintage' can now be as late as 2008 in some events!). The biggest event of this kind in the UK is the Vets MXdN held at the iconic Foxhill MX Track. Riders from all over the world flock to this event to race alongside the invited legends and heroes of the sport on their classic two-stroke machines.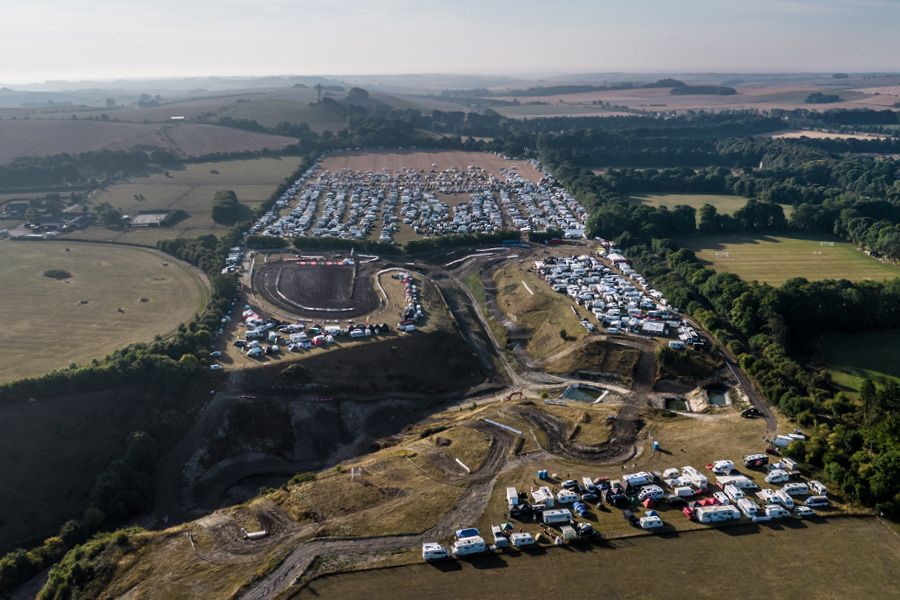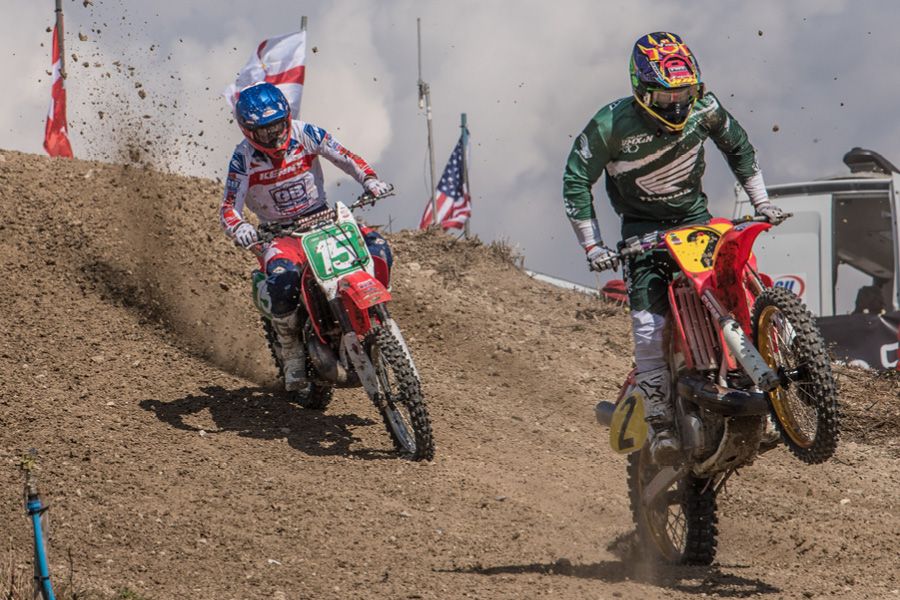 Advances in technology in recent years have seen fuel injection appear on some two-stroke dirt bikes, and this is evolving at a rapid pace. The KTM group added "TPi" fuel-injection (fuel injected directly into the cylinder) to their KTM and Husqvarna Enduro bikes in 2018, and in 2023 the Motocross range has now changed from a carburettor to TBI (throttle body) injection. Strangely enough the GasGas brand is still using carbs in 2023, albeit they are also owned by KTM.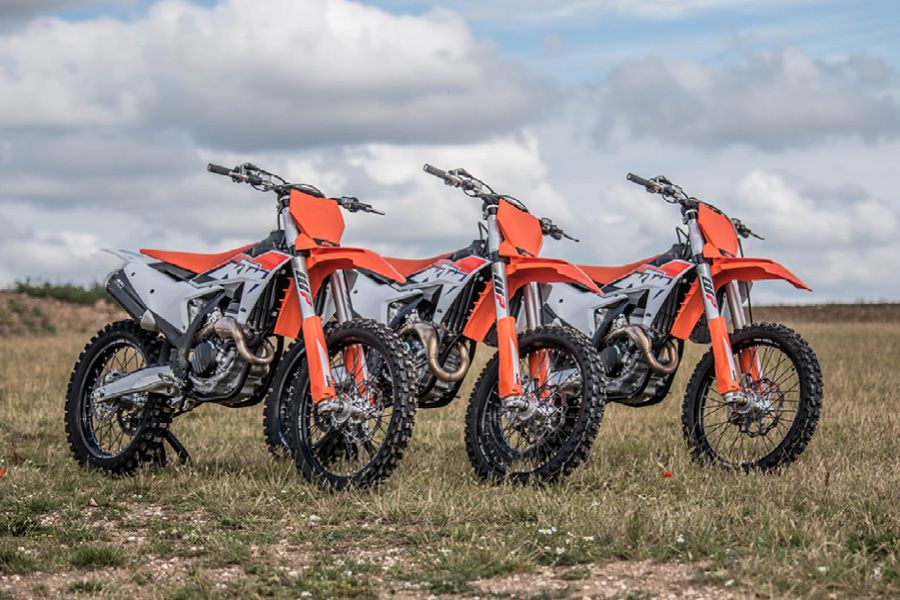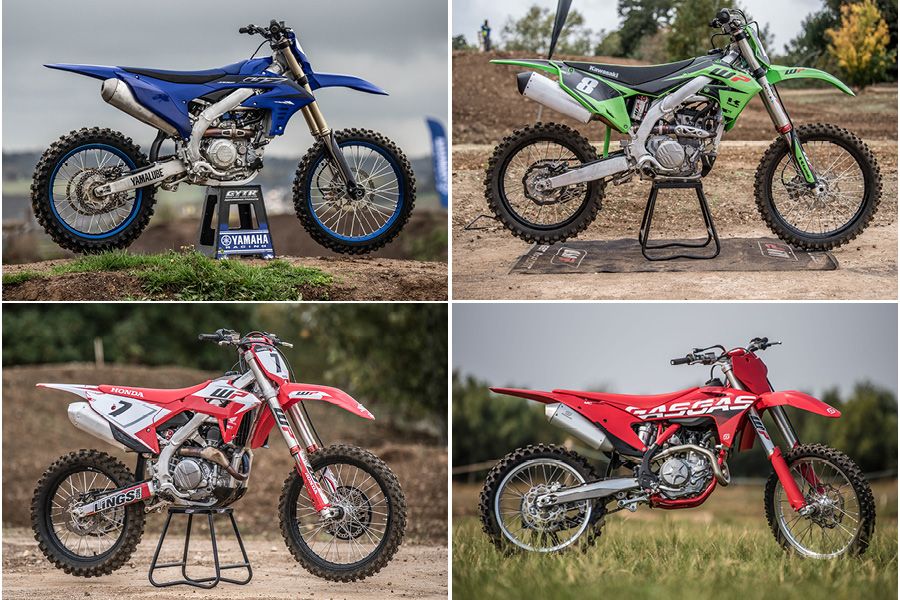 ---
This article may seem as though it's been written by a massive two-stroke fan, because it has been!
But there is absolutely no doubt that if you are a serious motocross racer then the four-stroke machines are where it's at. They are easier to ride with a much smoother power delivery, in the main they all have electric starters (minus points for Suzuki on this one), and generally they are much easier to go faster on.
Although it's always good to watch a two-stroke dicing with four-strokes on the racetrack, the truth is that if there are two riders with similar abilities racing against each other the four-stroke guy has the advantage. The two-stroke must be ridden much more aggressively in order to keep the same pace. As an example a four-stroke rider can take a tight line, hitting the apex of the corner, and have instant acceleration due to the low down torque and traction a 4 banger provides. Whereas a two-stroke will need to keep high revs and take a wide line to keep the motor in the powerband and on song.
Once a young rider progresses from the 125cc ranks he will most likely be riding a four-stroke for the rest of their riding lives, particularly if they are trying to make a career out of the sport.
The truth of the matter is that there's plenty enough room for both types of bikes. Both have advantages in one way or another. For the time being (perhaps until the electric revolution) four-strokes will be the preferred option for high level racing. But if you're just looking for some weekend fun, you can't go wrong with a two-stroke!
Now that the development of fuel injection systems on two-stroke dirt bikes has been proven to work there is now (hopefully) a way around the emission issues of the past, and I personally hope that we will see them being produced for a good few years yet. If you come from the two-stroke era you'll understand why that makes me so happy. That special sound and smell you only get from a two-stroke cannot be beaten in my eyes and it may not be disappearing just yet!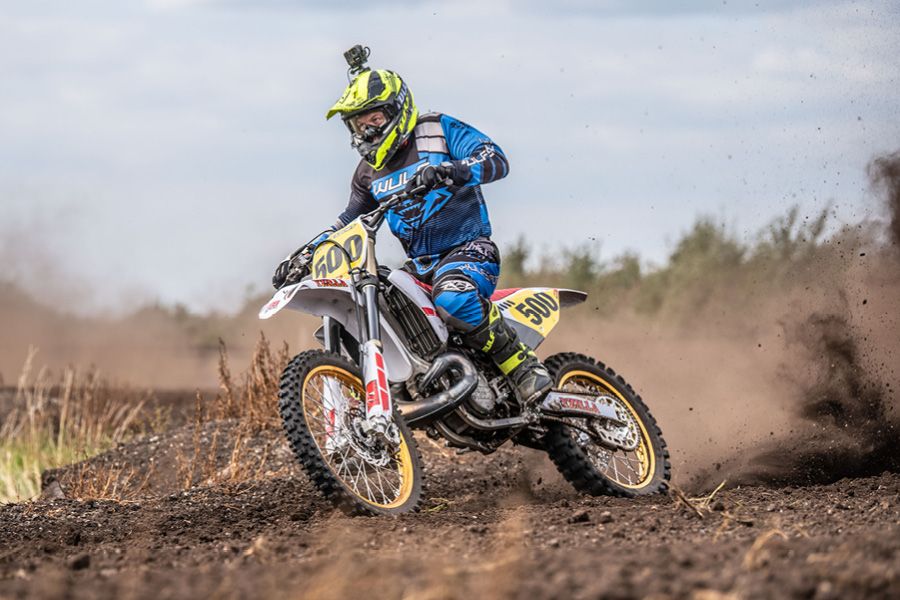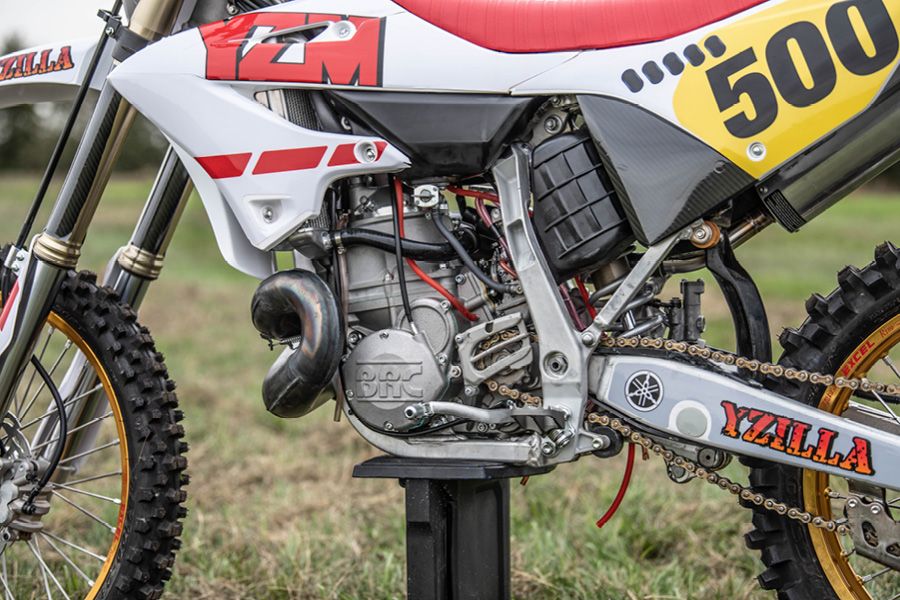 Image: YZ500 'Special' 2-Stroke
---