Bike Trackday Insurance
UK & EU bike trackday damage insurance
Any age, type or value (including track bikes)
Discounts for multi-trackdays or group bookings

Focus on that apex, not the cost of a trip to the gravel...

There are very little experiences better than taking your motorbike on a bike trackday in the UK or overseas. Trackdays are becoming ever more popular, they provide the opportunity to improve your riding skill and allow you to understand what your motorcycle is capable of without traffic and diesel spills trying to catch you out...
The use of your bike on track is excluded from normal motorcycle insurance policies. With this in mind we are pleased to offer an affordable Insurance solution to protect your motorcycle against accidental damage whilst it is being used on track at an organised trackday at home or in Europe.
Discounts available for multi trackdays on a one policy or for groups of mates buying cover.
If you've booked your place, you've done a couple of trackdays before but the nerves are kicking in... Don't fret, here are seven bike trackday tips you may not have heard of before from a seasoned trackday rider.
---
Accident Damage cover for trackdays at home or in Europe (not suitable for racing):
Trackday Bike Insurance for UK and European Tracks (including the Nurburgring)
Any bike age, type or value (including classics and dedicated track bikes)
Discounts for multiple trackdays, e.g. multiple single days throughout the year and/or a trip to Jerez or Almeria etc.
---
Speak to someone who has actually been on a trackday about your track bike insurance!! Call BeMoto on 01733 907000* to get a quick quote.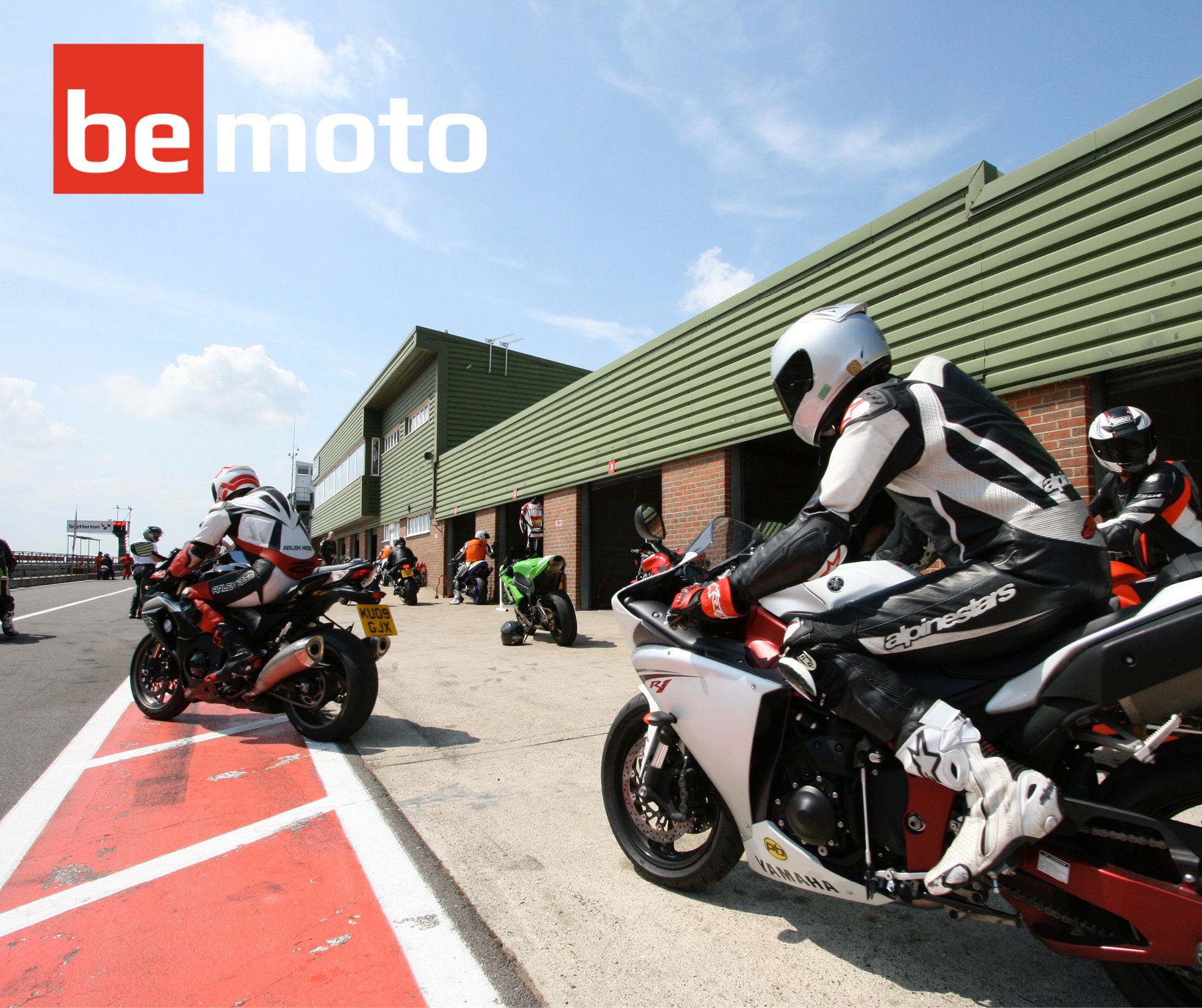 ---
You can also buy Fire & Theft SORN Insurance (including In Transit) to cover your motorcycle for fire, theft or malicious damage when laid up and locked in a garage or shed, as well as being transported in a van or trailer. SORN bikes and unregistered bikes (track and dirt) are all OK.
---
* Calls may be recorded for our joint protection
---