Motorcycle Trackday Insurance
Trackday Insurance for bike damage
Repatriation Insurance if you're injured
Get your knee down without the worry of unexpected costs

Focus on that apex, not the cost of a trip to the gravel...

There are very little experiences better than taking your motorbike on a bike trackday in the UK or overseas. Trackdays are becoming ever more popular, they provide the opportunity to improve your riding skill and allow you to understand what your motorcycle is capable of without traffic and diesel spills trying to catch you out...
The use of your bike on track is excluded from normal motorcycle and travel insurance policies. With this in mind we offer affordable Insurance solutions to protect you or your motorcycle against the unforeseen cost of accidents on track at an organised trackday at home or in Europe.
Get your trackday insurance with an online quote 24/7:

If you've booked your place, you've done a couple of trackdays before but the nerves are kicking in... Don't fret, here are seven bike trackday tips you may not have heard of before from a seasoned trackday rider.
---
The benefits of motorbike trackdays

If you're a new road rider then a novice trackday will very quickly teach you more about the capability of your bike and your own riding skills, in a relatively safe environment, where everyone is travelling in the same direction... No trees, walls, lampposts, slippery drain covers or eratic car drivers who are oblivious to your existance.
If you're more experienced rider then you may be pushing the limits on the roads and be ready to unleash your inner GP Legend on a circuit designed to do just that, rather than finding yourself knee down heading into oncoming traffic one Sunday morning.
Trackdays are perfect for any biker on almost any bike; whether you have a road bike or a dedicated track bike, it's incredible fun with a great sense of cammaradery and when you get to know the circuit, a real buzz when you nail the perfect apex, get your knee down or for the amateur racers getting your lap times down when practicing for a motorbike race meeting.
---
So what's stopping you?
Very often it's as simple as financial concerns, either the cost of:
The trackday itself (it's not as expensive as you think)
Crashing your pride and joy (especially if it's also your day-to-day road bike)
Injurying yourself and not being able to work (particularly tough if you're self employed)
The answer is staring you in the face...
How much is a motorbike trackday?
Firstly a trackday isn't all that expensive. A full day on track with 7 x 20 minute sessions is somewhere between £150 and £200 depending on which organiser and circuit. Plus your travel costs.
Fuel will only be around a tank full (maybe a little more if you're going for it). Bring your own fuel to save on costs, as fuel at the circuit is expensive. Bring your own food and drink too to keep costs down.
A set of tyres can add up, but in all honesty, if you're a novice rider on a road bike you won't burn through a set in a single trackday. It'll just mean you go home looking like a hero on your next Sunday cafe ride, with those chicken strips finally worn away.
How much is motorbike trackday damage insurance?
Again, Bike Trackday Damage Insurance it's not as expensive as you think... It can start from as little as £130 for a single day on a £5,000 bike (UK or Euroupe) with a £500 excess deduction if you end up claiming. Claims don't affect your road insurance or your no claims bonus on your road bike.
More expensive bikes cost more per day and have higher excesses (excesses are about 10-15% of your bikes value), but these are still way cheaper than the cost of replacing or repairing your damaged motorbike!
If you're doing a multi-day trip in Europe, for example a No Limits Trackday at Cartegena, it works out cheaper per day due to multi-day discounts that are applied. This works out at £223.00 (£74.33 per day) for the three days on a £500 bike, still with a £500 excess.
Cover must be purchased up to midnight the day BEFORE you go on track, you can't buy it on the day.

How much is trackday repatriation insurance?
Trackday Repatriation Insurance is essentially a standard travel insurance policy, except ours will actually include cover for emergency medical costs and repatriation costs if your injury is a result of an accident on track overseas. Costs will vary depending on how long and where you are travelling to, as well as any pre-existing medical conditions, but a typical 5-day single trip (usually 3 days on track) to Spain for a middle aged fat bloke with no medical conditions might be around £150.
Cover includes some contribution to damaged bike riding gear as well, and has a maximum age of 75 for single trip policies. Cover must be purchased BEFORE you travel, as it covers some cancellation benefits as well.
Repat Insurance is essential before they will allow you on track. Don't leave home without it...

To find out more you can read our more detailed blog: What is Trackday Repatriation Insurance?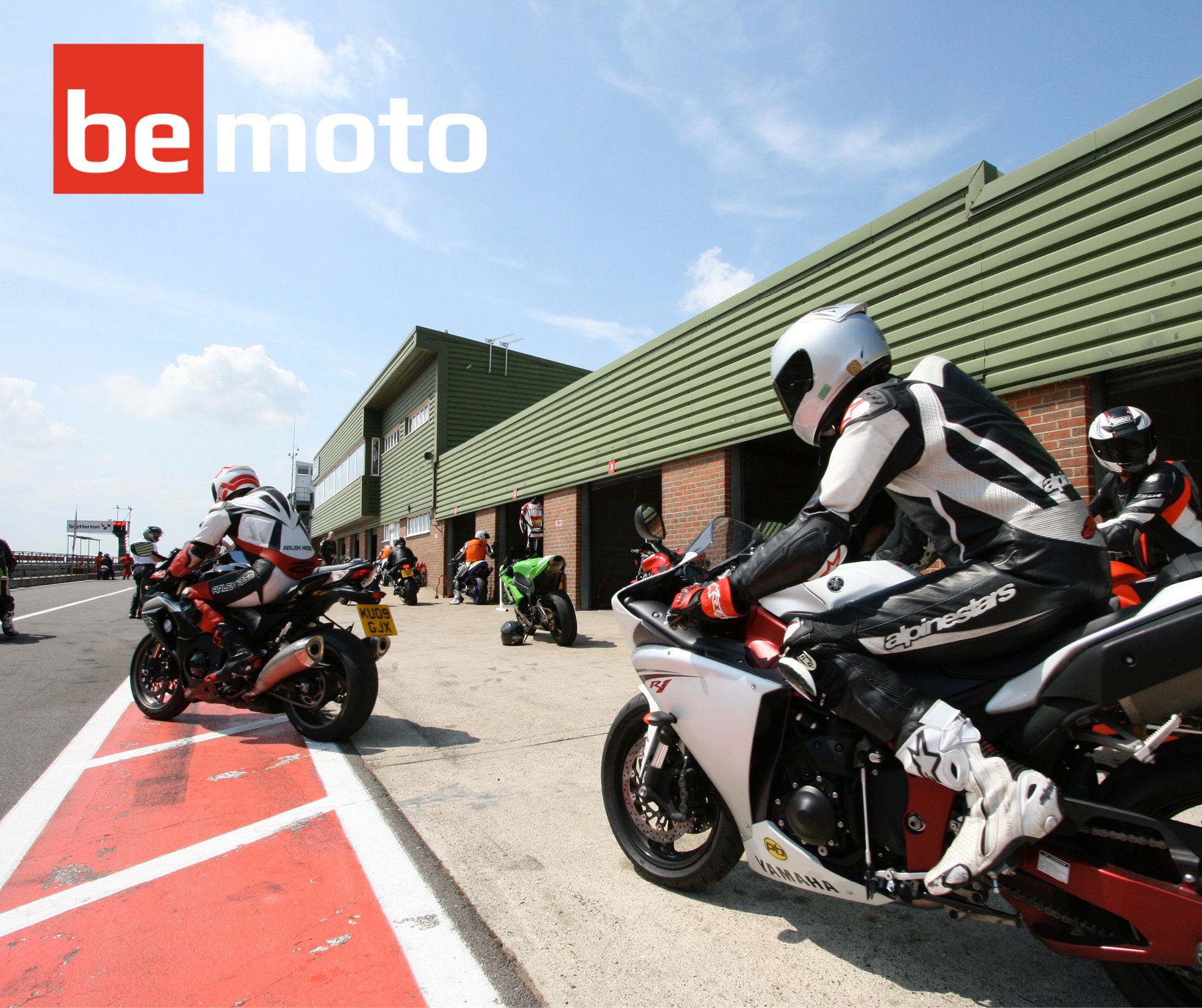 ---
Other BeMoto Trackday Insurance Products
If you ride on track then you might also like:
---