---
​Watchlist Wednesday: BMW K1
By Scottie Redmond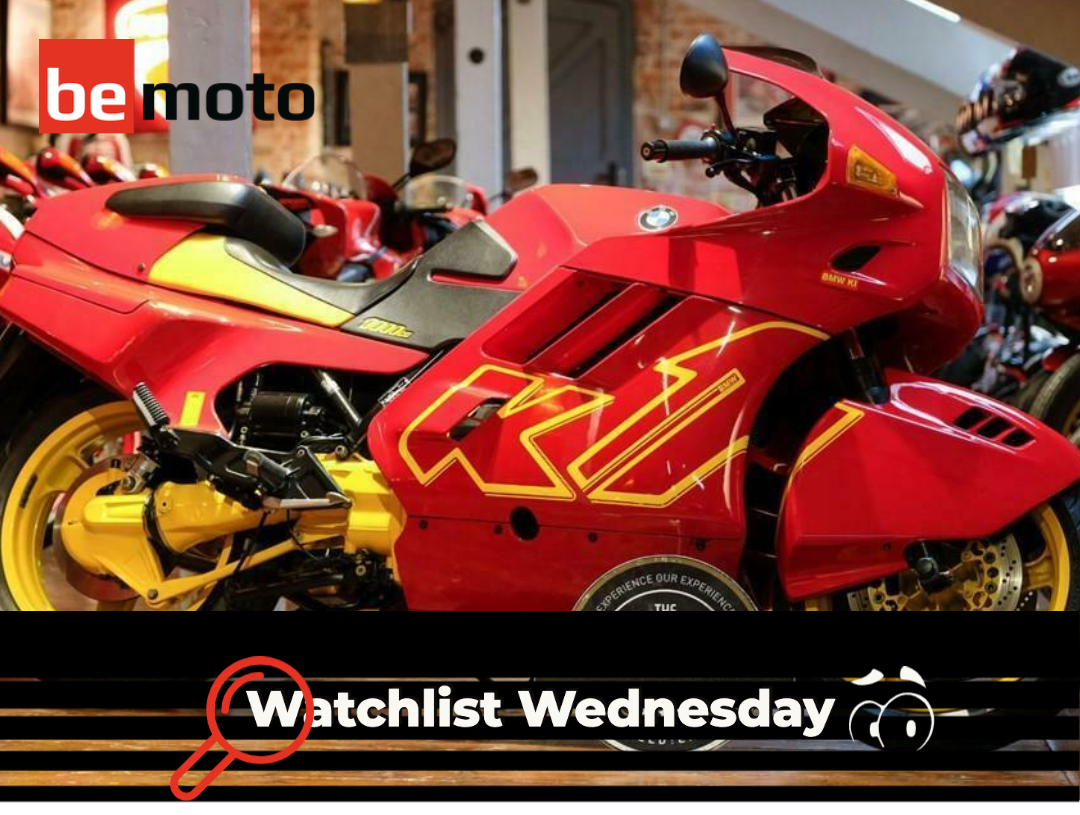 When we think about 1000cc K1s it's hard not to think about the original GSX-R litre bike and Rizla paint jobs. But instead this week BeMoto's Watchlist Wednesday focuses on the plastic Hindenburg that was BMW's 1980s offering.

Our resident bike buyer, seller, breaker, collector and walking encyclopaedia, Scottie Redmond, takes up the story as to why we are looking at this bike: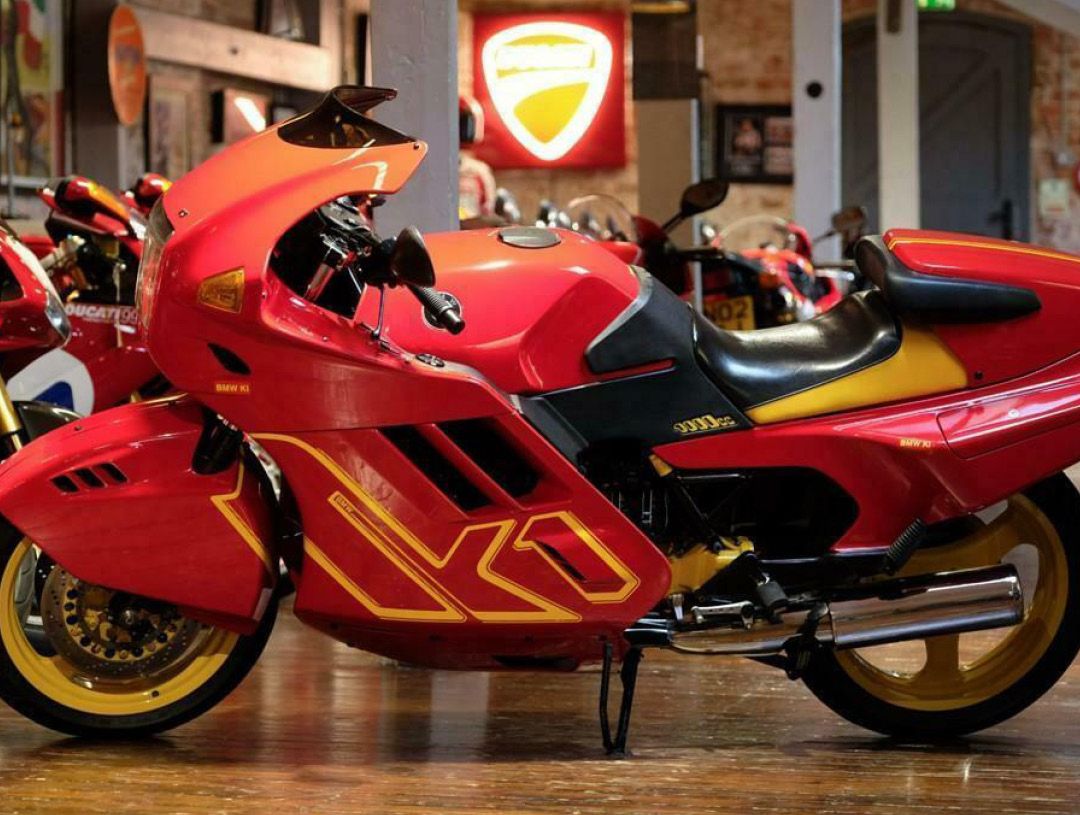 Personally speaking/writing, BMW bikes are not for me. I blame Mr Glanfield, my science teacher at Parsloes Manor.

In 1986 when I was legally allowed to ride my Honda MBX50 (A980 RKO, where are you now?!) to school. I had to park it next to 'Glanny's' C-reg BMW K75. It was a new fangled water cooled triple that the BMW purists - with their Boxer air-cooled twin obsession - probably never warmed to.
To me it just looked so sensible, with its shaft drive and panniers. Since 1986, I have owned a few BMW bikes and the only one of them to leave a lasting impression was a bright red and yellow K1, much like this one I happened to stumble over on ebay!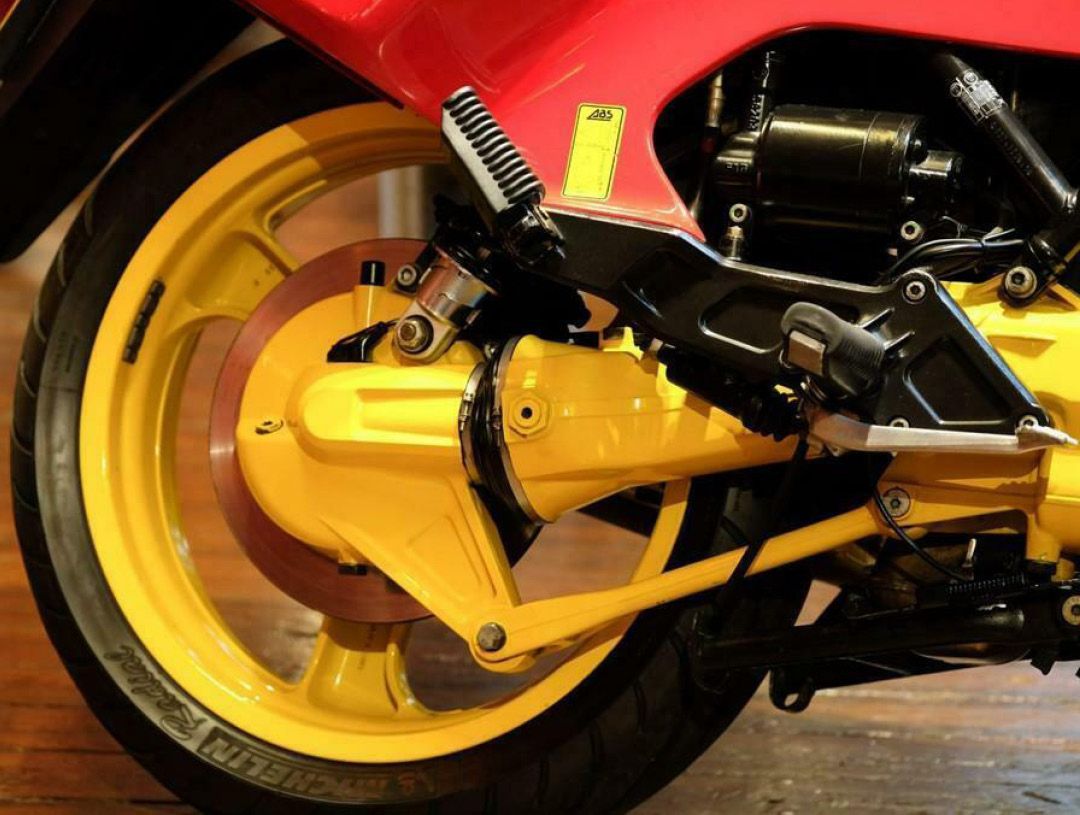 When I had my original K1, my mates thought I'd lost the plot. Upon reflection, maybe I had? The thing was a right old lump. Plodding around town just made you sweat, the enclosed bodywork left little provision for heat to escape: not nice.

Back in the 80s, BMW bikes were typically bought by blokes like your dad and their dads! It wasn't a brand many yobbo types aspired to owning. The fact that the Police used the brand also did little to make them cool. So what on earth possessed BMW to develop a two-wheeled take on the Hindenburg airship?! To be honest, I don't really care why.
The limited sales success of this model means that used bikes are rare. Being a BMW means that most examples will have been pampered and well looked after, so if you fancy a dabble and having a K1 in your life any bikes that do come to market should be good… in terms of condition. Because beneath that bulbous bodywork and lairy paint basically lurks a K100RS - a solid, dependable machine that can still be seen lapping the M25 in numbers.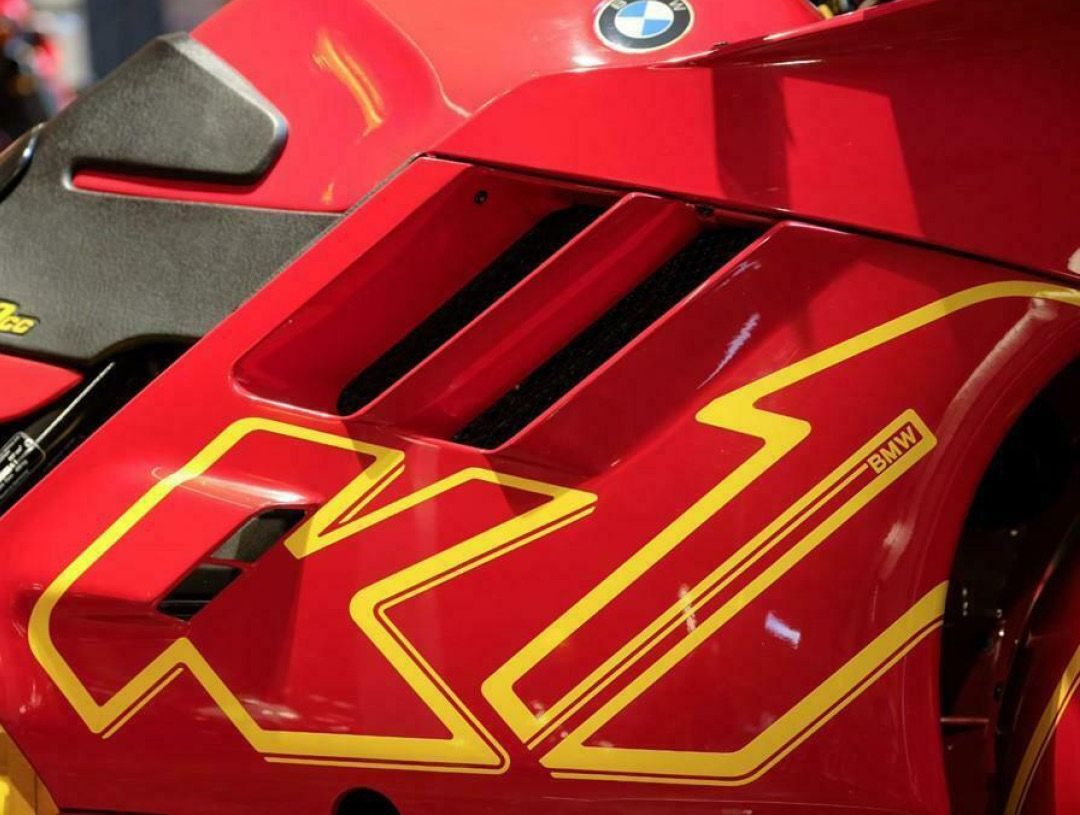 This example from a dealer in Sheffield, South Yorkshire, that specialises in rare and coveted used bikes, looks to be well cared for and, at £7980, the asking price is at the top end of the market. But if you shop about and are happy to buy privately, you could bag one for nearer £5,000 without too much trouble. But then the question you have to ask yourself is: why?
Ebay Listing: NO LONGER LISTED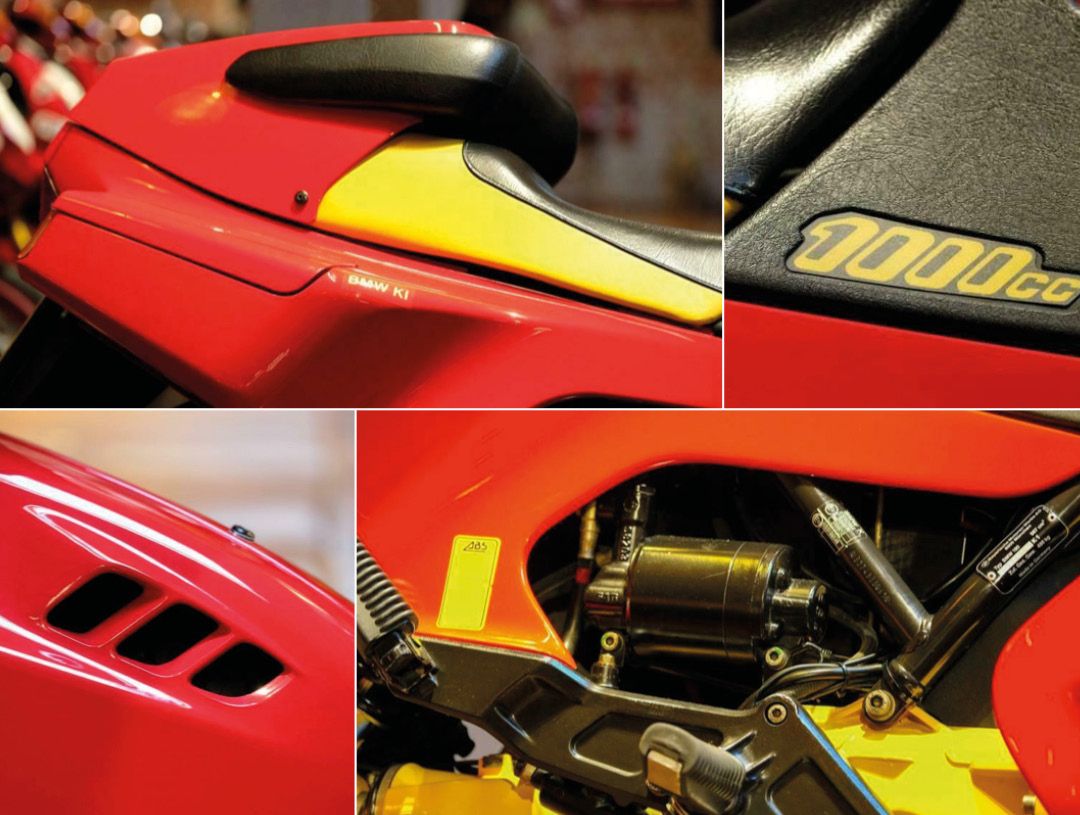 ---