---
Watchlist Wednesday Ducati TL1000R
By Scottie Redmond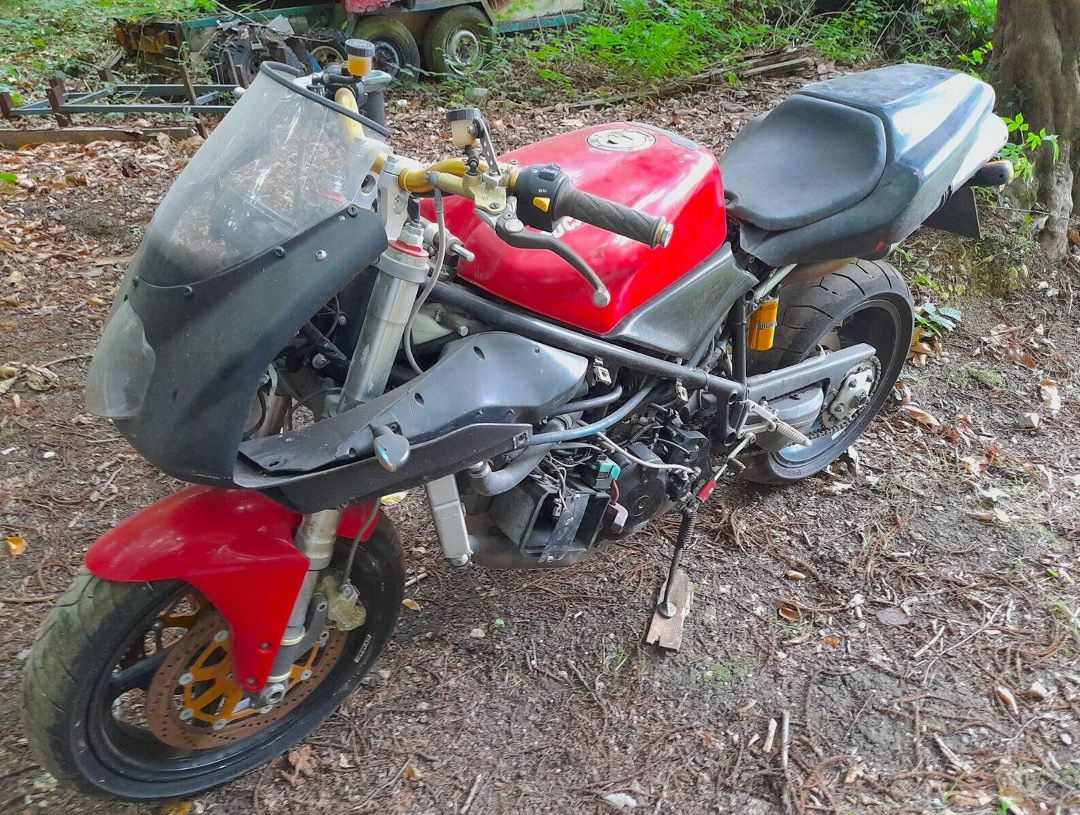 ---
What do you get when you cross a Ducati 916 with a Suzuki TL1000R and half an idea? This. Welcome to project bike heaven. Or hell…

If you happen to have a Suzuki TL1000R laying around with a Ducati 916 engine either fitted in it or weighing down an old shed, this project bike on ebay still doesn't look like a good idea.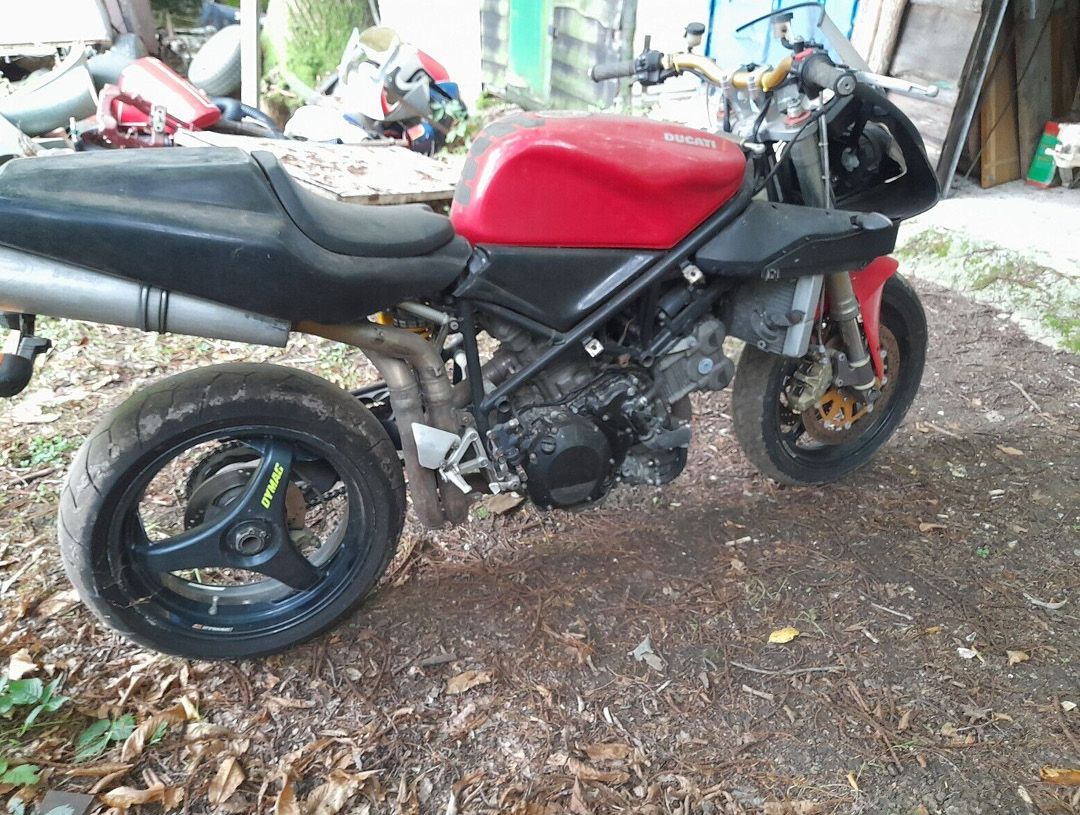 ---
Race bodywork with a headlight fitted that nobody in the BeMoto office can identify (looks kinda like an MV one…) and a high bar conversion, this TL-powered 916 with its lightweight Dymags, Ohlins suspension and what appears to be a quickshifter could have been a silent assassin in the fast group of a track day. And there's still a chance. Unless Scottie Redmond buys it and chops it up for spares…
---
Here's what our favourite bike buyer, seller, dismantler and sometimes collector had to say about this ebay special:
"This Ducati 916 probably isn't one for the purists, which is exactly why I like it! The fact that it's recorded on the hit list (according to the ebay advert, the bike has 'been the subject of an accident claim and has a Cat C listing' and with no HPI check…) in the past is enough to put most Ducati buyers off.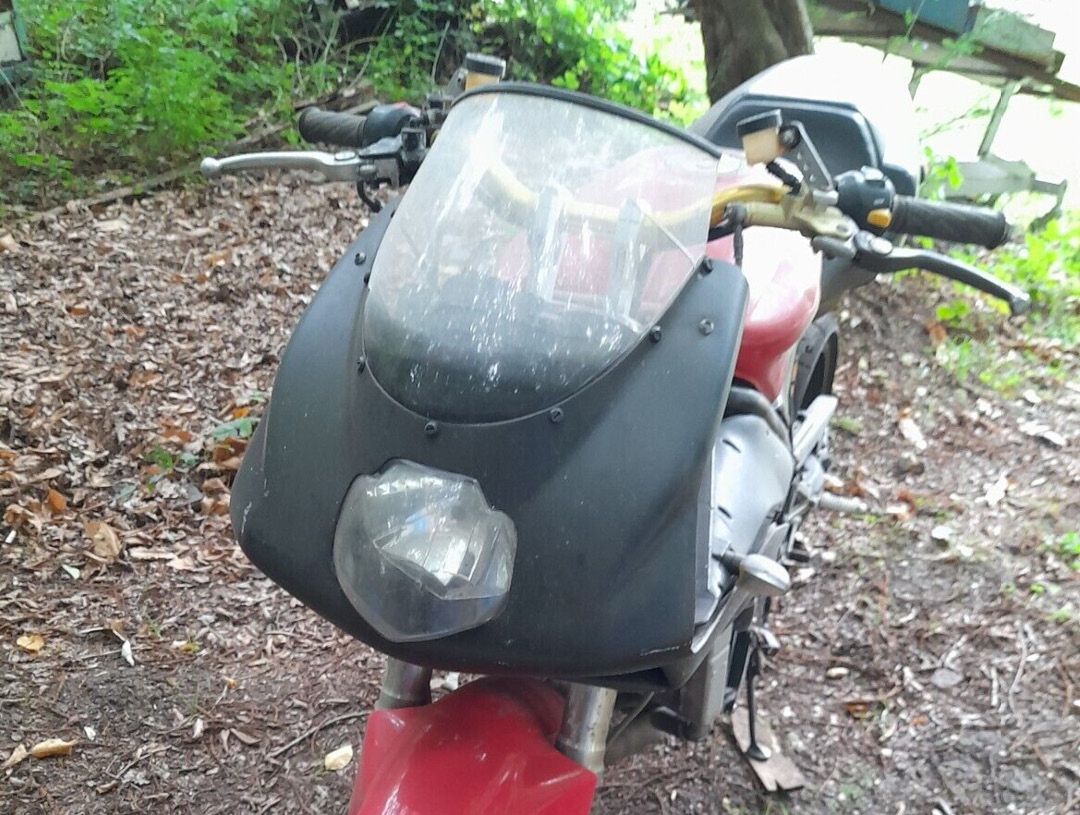 ---
"Having bought, sold, bought and then finally sold Ducati bikes over the years, I know how fickle a wannabe Ducati buyer can be. They love receipts, service history and standard features. This bike offers none of those attributes. What I really like is the fact it is fitted with a Suzuki TL1000 engine. I had a customer years back who built three bikes similar to this: perhaps it is one of his old ones?
"With the classic motorcycle market about to eat itself with investors cashing in their collections to pay their gas bills this winter, this Ducati project might finish at a bargain price and I will be bidding near the auction end."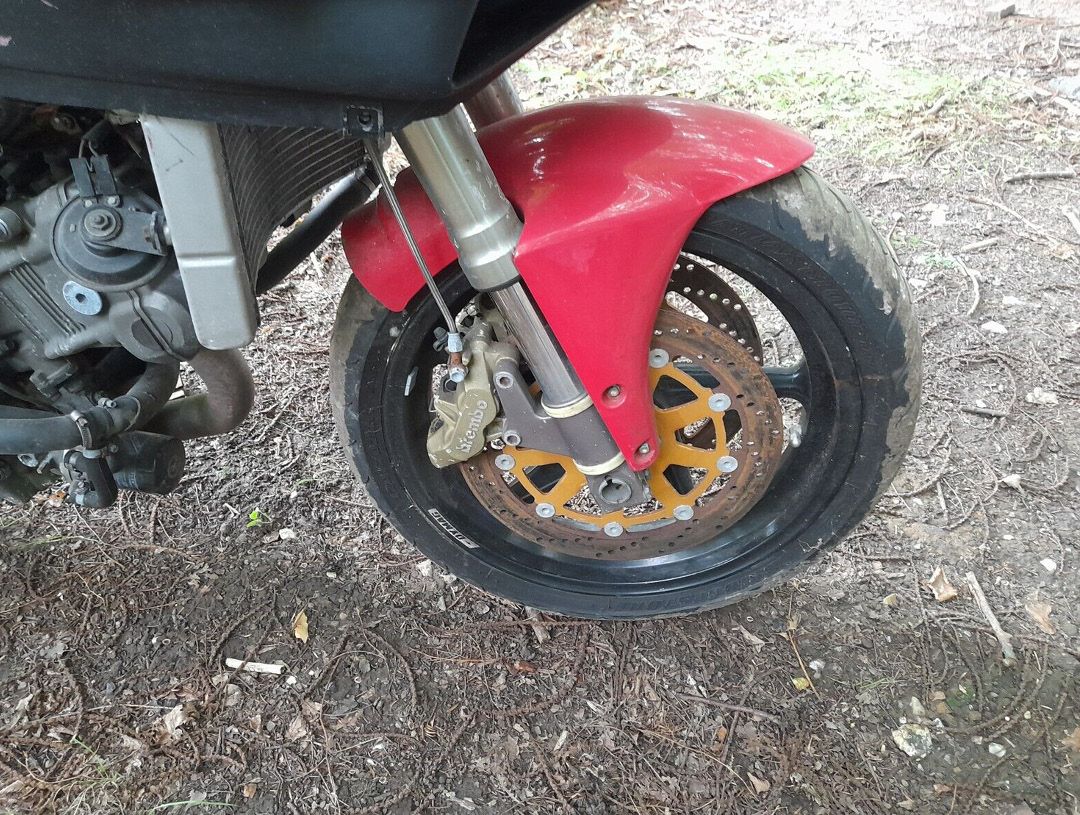 ---
Our favourite line from the advert description:
"I believe you could make a great bike out of this with some restoration and recommissioning, but it's possibly not for the purists in its current guise, unless you have a Ducati motor lying in the garage."
Ebay Listing: NO LONGER LISTED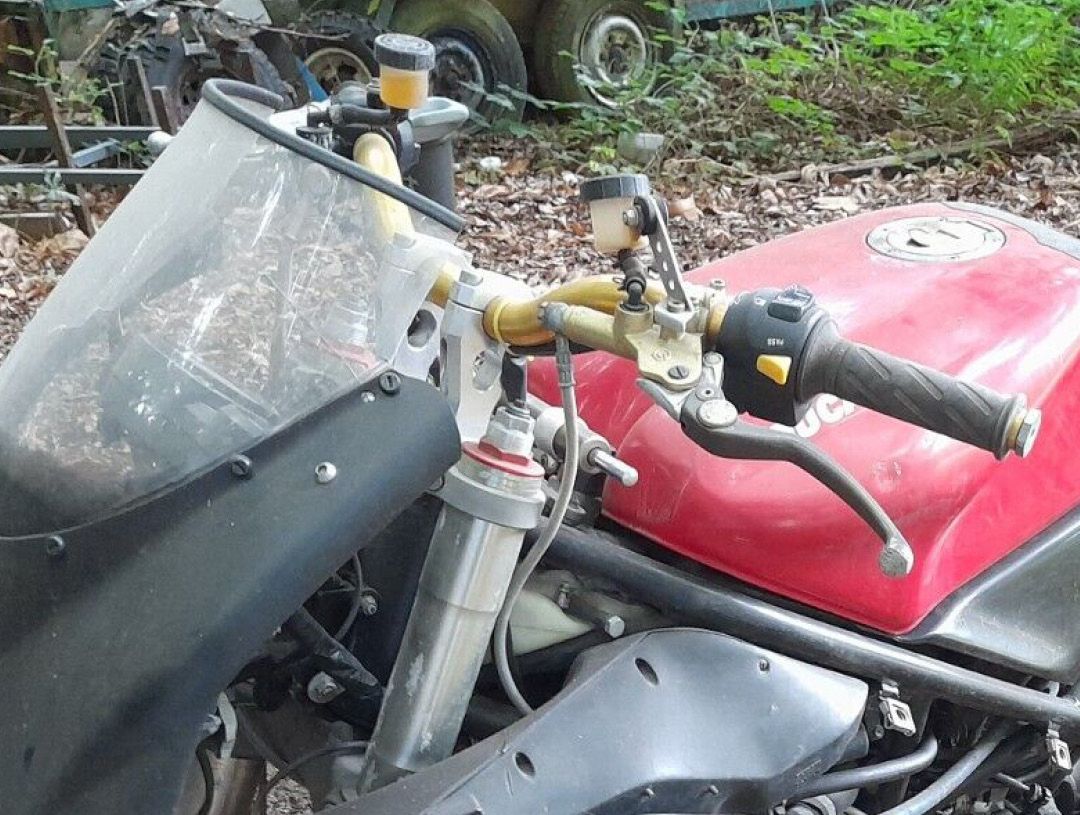 ---