---
Watchlist Wednesday: Honda CBX1000
By Scottie Redmond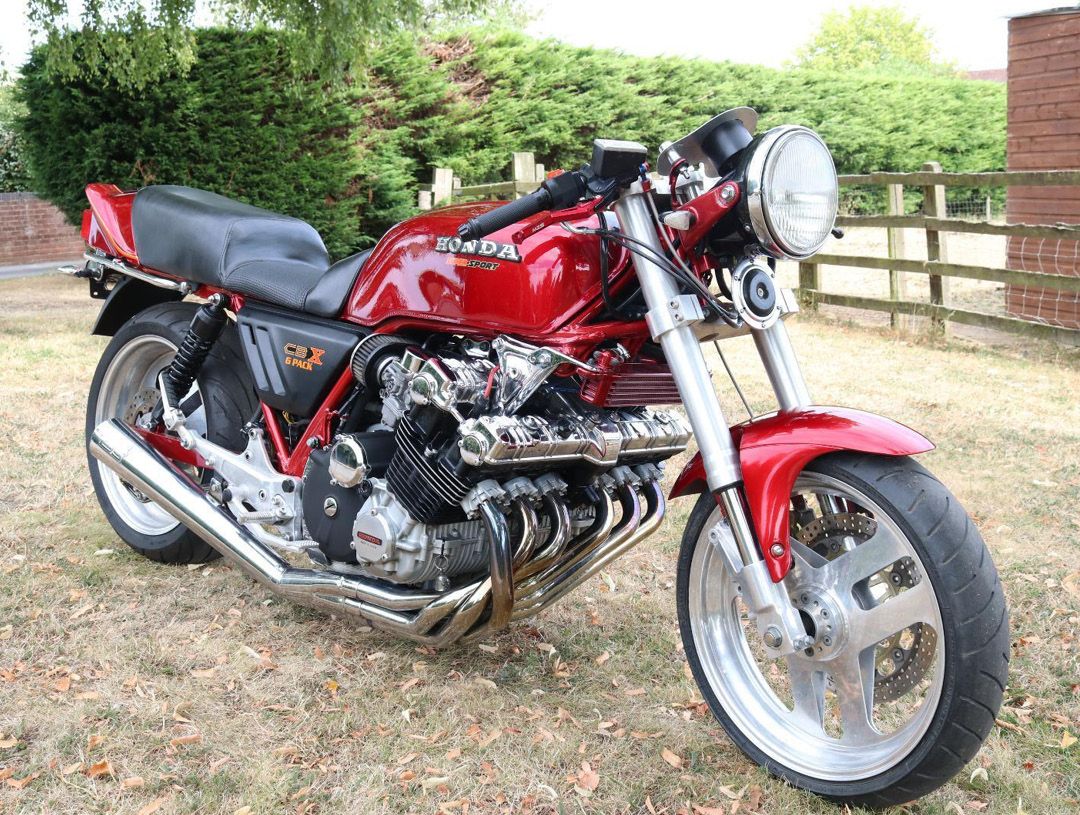 Forget handling ability and braking power, the 1970s was all about power. And not just horsepower.
In 1969, the Honda CB750 was released and boasted electric start and 120mph from its four-cylinder engine. It changed the game, creating the first modern superbike and firmly putting the boot into the British manufacturers.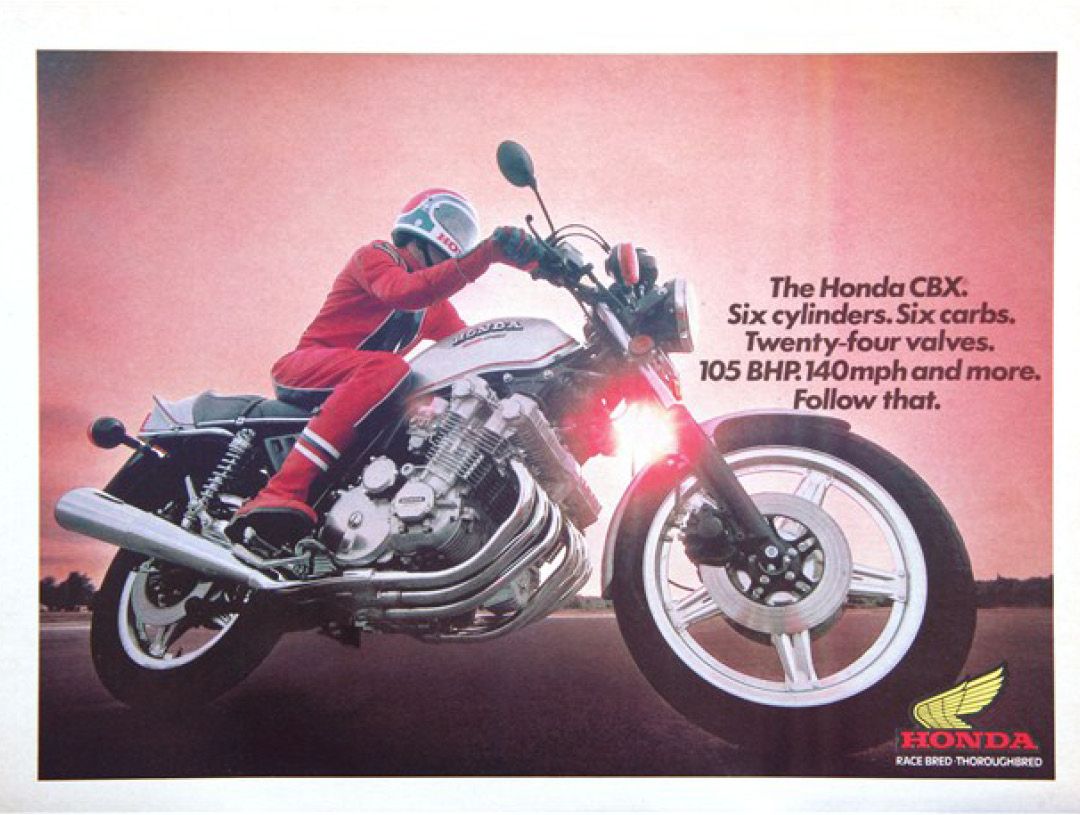 ---
Brief Honda CBX1000 History
Kawasaki retaliated with the Z1 900 in the early 70s to become top dog in the superbike class and Honda wasn't happy. They wanted to be the most powerful and to show off their engineering prowess. And to do that they took inspiration from their six-cylinder 250cc race bike, the Honda RC166 (which revved to around 20,000rpm and made the equivalent of 248 bhp per litre!).
And so we got the Honda CBX - a 1,047 cc six-cylinder capable of a (claimed) 140mph! It was nothing like had been seen before. With 105hp it was the most powerful bike on sale at the time. It was all engine and 'look at me'. And expensive...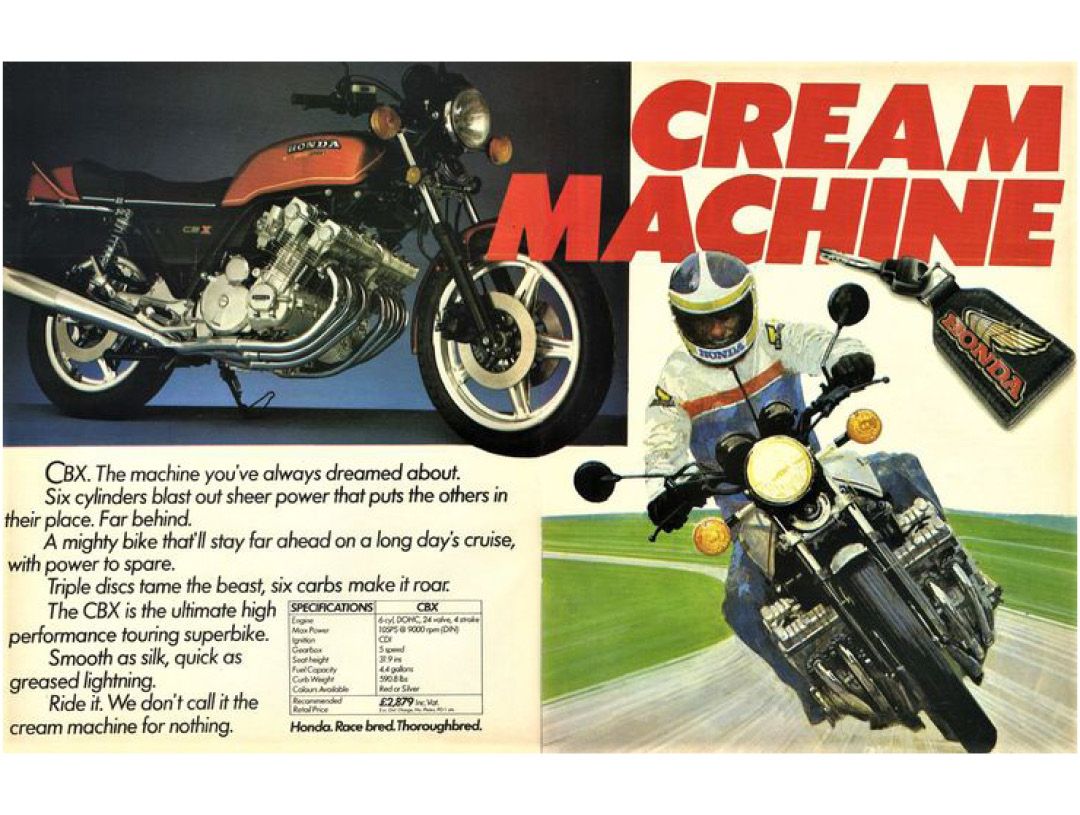 ---
Almost double the price of the CB750 and other sports bikes at the time. It was a complicated engineering masterpiece, but was too expensive. Honda didn't chase performance with the development bike but went most cruising and touring with the platform. But still, it became a legend of motorcycling and allowed Honda's engineers to flex their muscles.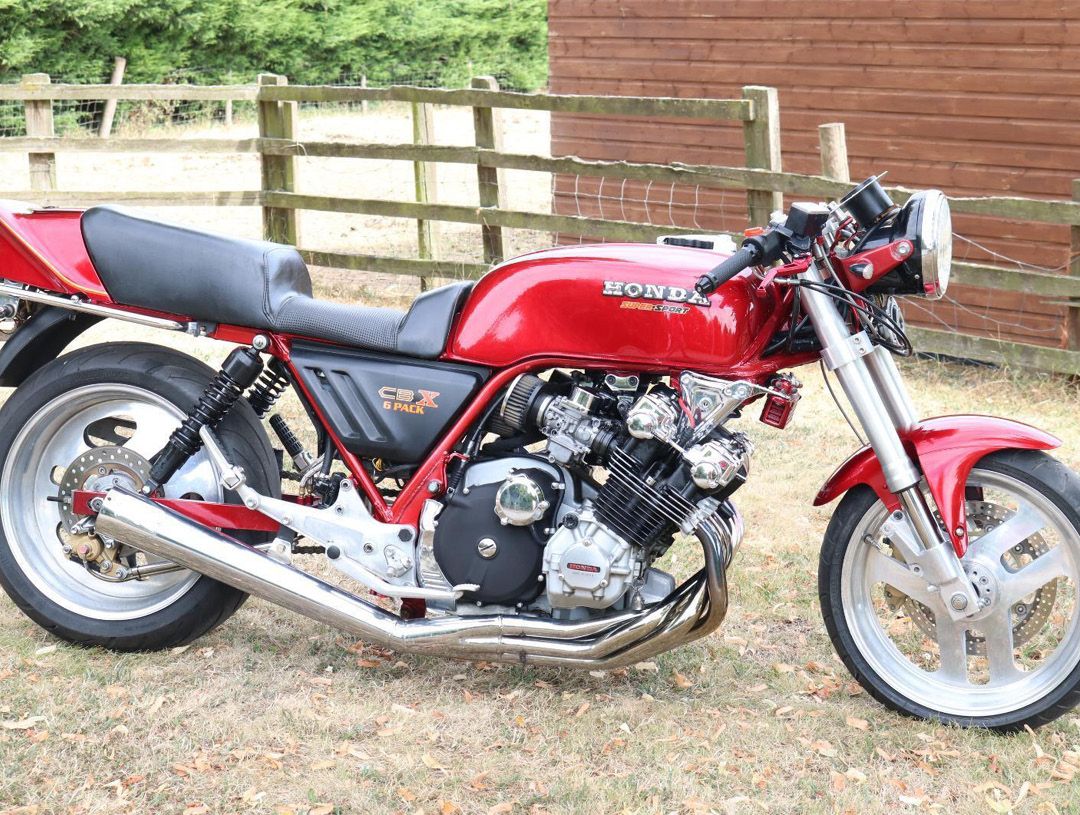 ---
So this week while browsing Ebay, our Scottie Redmond couldn't help but notice this big advert...
"This is one of those bikes that I just had to scroll back up to look at when I was having a browse on the Bay.
The Honda CBX1000 is an impressive bike. Impressive when you think that it is now over 40 odd years ago since Honda waved their todger in our faces with their six-cylinder superbike.
---
Many of those bikes have been restored back to original over the last 4 decades and the CBX owner's club always have a good spread of CBX powered bikes on their stand at Stafford (other Classic Motorcycle shows are available...), but this one might just be too long to get on their 2022 display!
No surprises to learn this example came to us here in the UK via the USA! The land of straight roads and big is better might have inspired the stretched look. I kind of like it and hate it all at the same time! If only I had a longer garage..."
The ebay advert says:
"If you are reading this advert, the motorcycle is STILL for sale. Fresh in from the USA, and 1979 Honda CBX Z model, that is heavily modified as you can see!! What can we say?! There's going to be a crowd around this where ever it's parked!! And the sound - well it's just unbelievable! Runs and rides exactly how it looks - SUPERB! Be quick on this one, summer is here and it's sensibly priced!"

Standard Honda CBX1000 Specifications
| | |
| --- | --- |
| Cost: | £2,879 (new in 1978) |
| Engine | |
| Type: | 1,047 cc, 24-valve, twin-cam, air-cooled, inline-6, |
| Bore / stroke: | 64.5 mm × 53.4 mm |
| Compression ratio: | 9.3:1 |
| Top speed: | 134–140 mph |
| Power: | 105 hp @ 9,000 rpm (claimed) |
| Torque: | 63 lb⋅ft (85 N⋅m)@ 8,000 rpm |
| Transmission: | 5-speed |
| Suspension | |
| Front: | 35 mm Telescopic fork |
| Rear: | Twin shock |
| Brakes | |
| Front: | Twin disc brakes 280 mm (11 in) |
| Rear: | Disc 305 mm (12.0 in) |
| Tyres | Front 3.5 x 18" Rear 4.25 x 18" |
| Rake: | 27.5° |
| Trail: | 120 mm |
| Wheelbase: | 1,495 mm |
| Dimensions: | L 2,220 mm / W 780 mm / H 1,145 mm |
| Seat height: | 810 mm |
| Weight: | 246.7 kg (dry)/ 272 kg (wet) |
| Fuel capacity: | 20 litres |
| Fuel consumption: | 47.1 mpg |
---