---
Watchlist Wednesday: Honda FireBlade 954
By BeMoto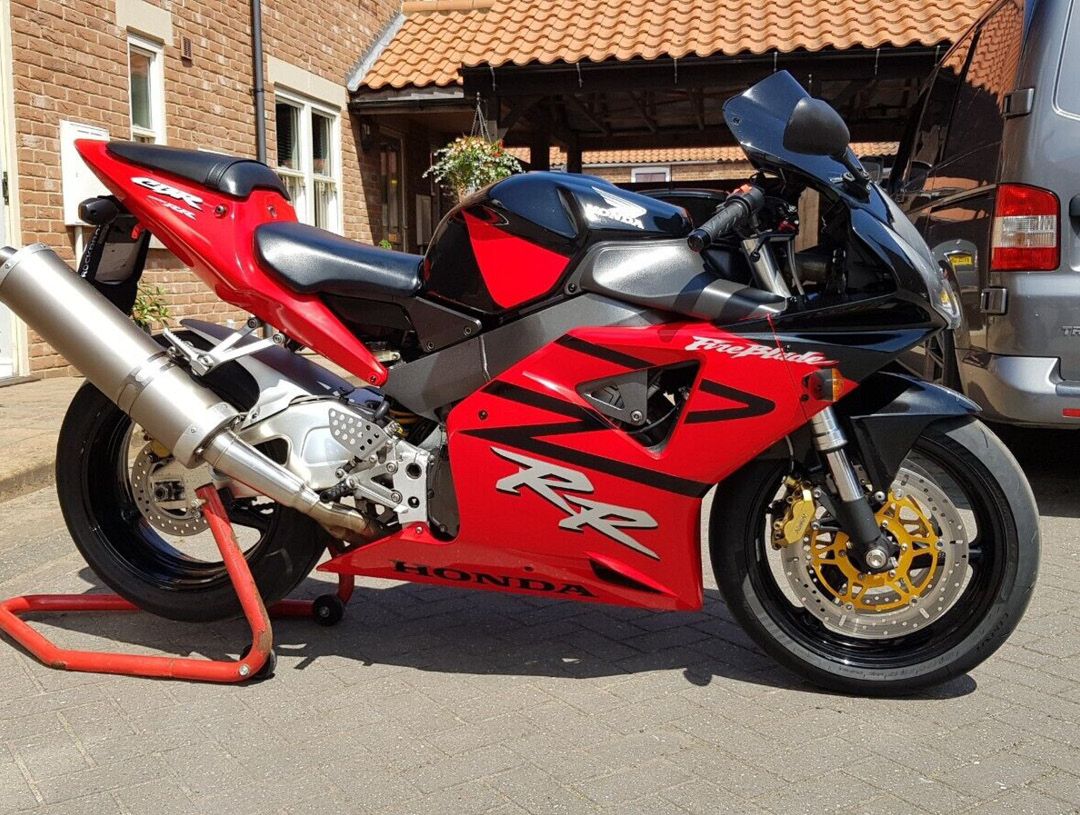 ---
In 1992, the original FireBlade with its bug eyes, speed holes and an engine capacity that didn't abide by the rules of premier racing championships (Production or 'Proddy' racing, aside), it took over the mantle from Suzuki's GSX-R750 as the 'affordable' race bike on the road.

As Honda dealers got fat from the popularity of the bike, the bike itself got fatter and baggier through the nineties: the 'Blade fell on its sword by losing its sharpness and dress sense while Yamaha's R1 and then the Suzuki GSX-R1000 took turns wearing the 'litre sportsbike' crown.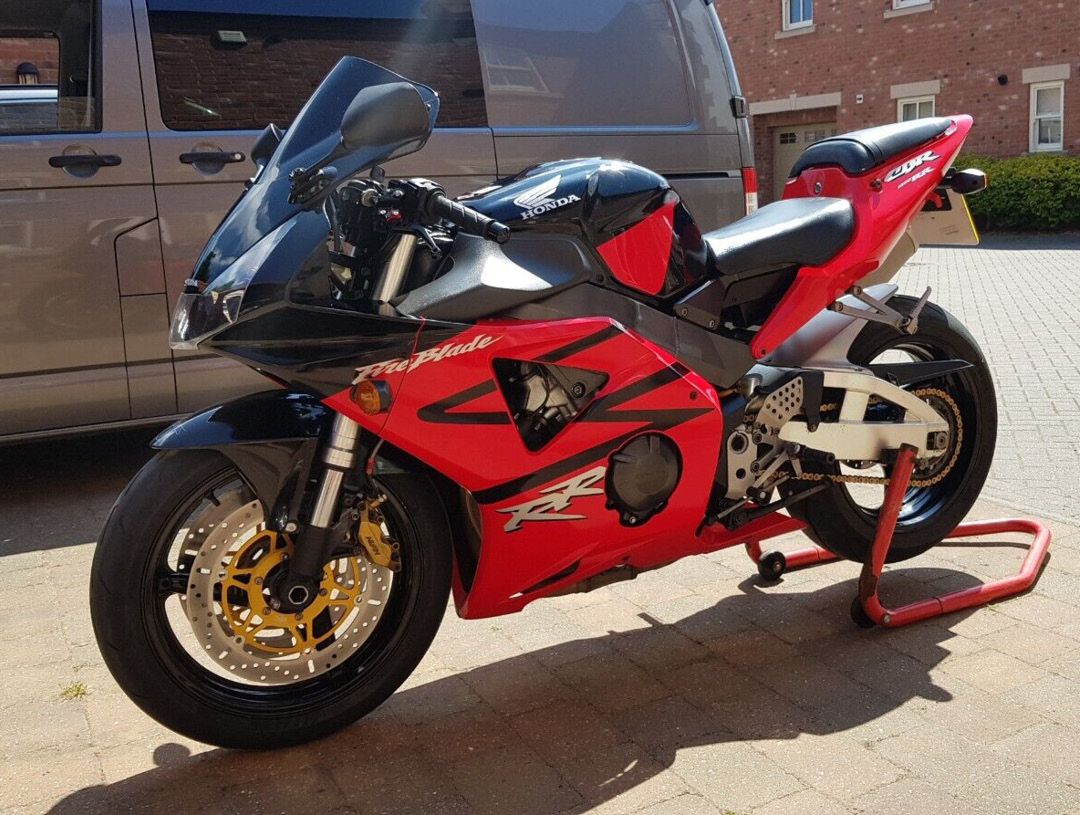 ---
But what for the mighty Honda? The 954 introduced in 2002 was built around a philosophy of 'total control' and provided a weapon that was both sharp and useable: race track capable while big enough for British riders with a chassis that was happy for throwover panniers and able to stash a decent lock and lunch underneath that generous 'pop-up' passenger seat. Most needed a bigger screen on to take the wind burden away.
Despite the relatively short production run before the all-new CBR1000RR sliced it out of the way and went chasing championship trophies with an underseat exhaust and uncompromised ergonomics, the 'roomy' 954 was a handsome axe with a seemingly endless colour variety based upon the Honda wing graphic. It's a bike that has aged well both visually and mechanically.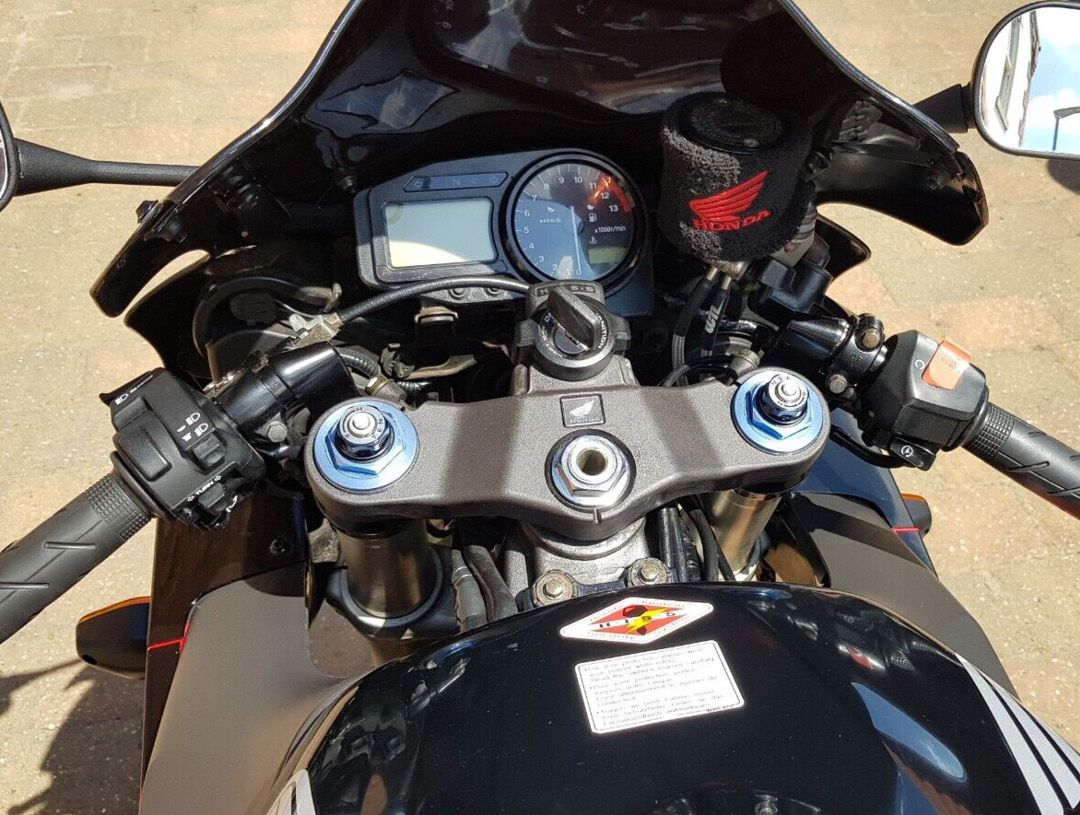 There's quite a few examples on ebay, depending on your colour preference or you fancy a very low mileage example (£6500?!).
---
Our favourite bike buyer, seller, breaker and collector (in no particular order), Scottie Redmond had this to say about the 954 Honda FireBlade up for £3100 in this advert:
"Usually a few quid more than the CBR929RRY that it replaced and rightly so, Be smart and pay the difference: the 954 is the polished article.
This example may have 41,000 miles and that on a bike will get many twitchy, yet if this was a 20-year old car with this mileage you'd be chuffed.
The motor will do double that mileage with nowt more than the basic service stuff. Unlike other hyper bikes from this era, the 954 doesn't attract the type of keeper that wants to plaster Monster stickers all over the place. Let alone other tat, like anodised bolts and stumpy exhausts…
Other than the usual regulator rectifier hiccups, there's nothing much to look for beyond sniffing out historical crash damage. The asymmetrical swinging arm will soon show if the bike has been on its ear hole. The rider footrest hanger pings back on touchdown and dents that stain-finished soft alloy arm. Definitely take a good look on both sides.
The H.I.S.S. (Honda Ignition Security System) like any ageing electrical gubbins can play up. You ideally need all the keys when you buy one. Replacing this system can get expensive.
The forgotten FireBlade it might be, but that keeps prices down. Get it bought."
Ebay Listing: NO LONGER LISTED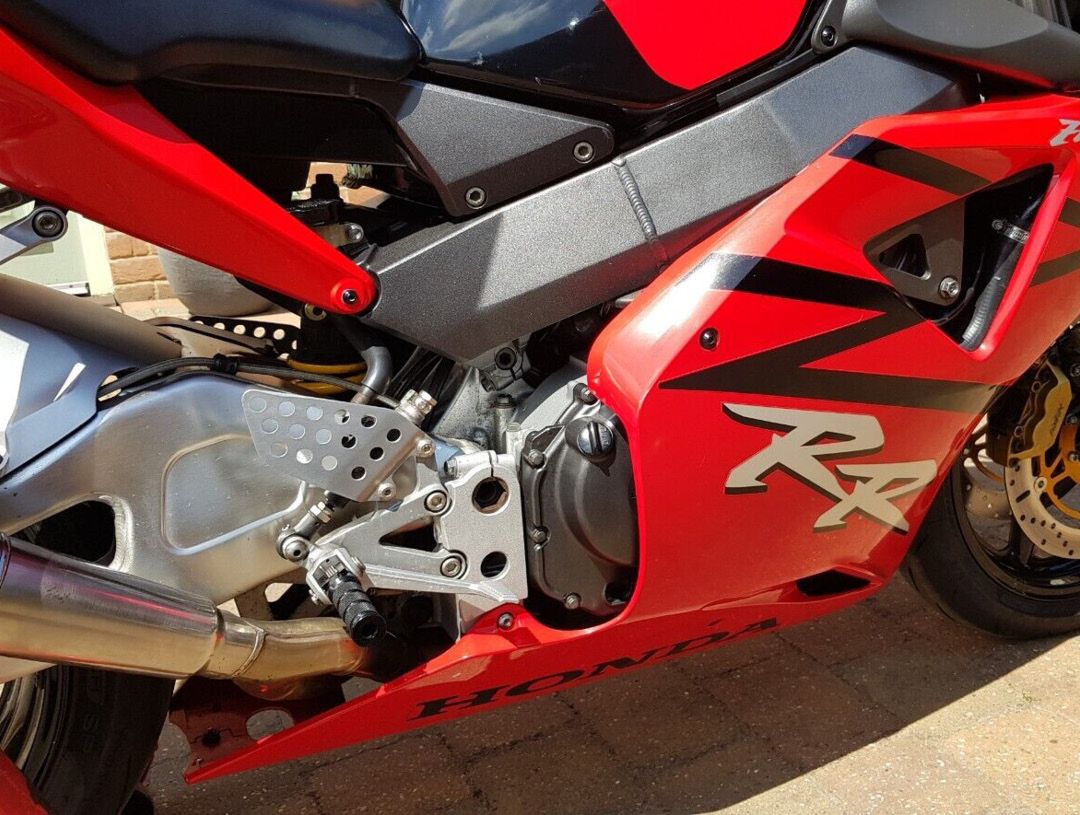 ---