---
Watchlist Wednesday: Kawasaki ZXR400
By BeMoto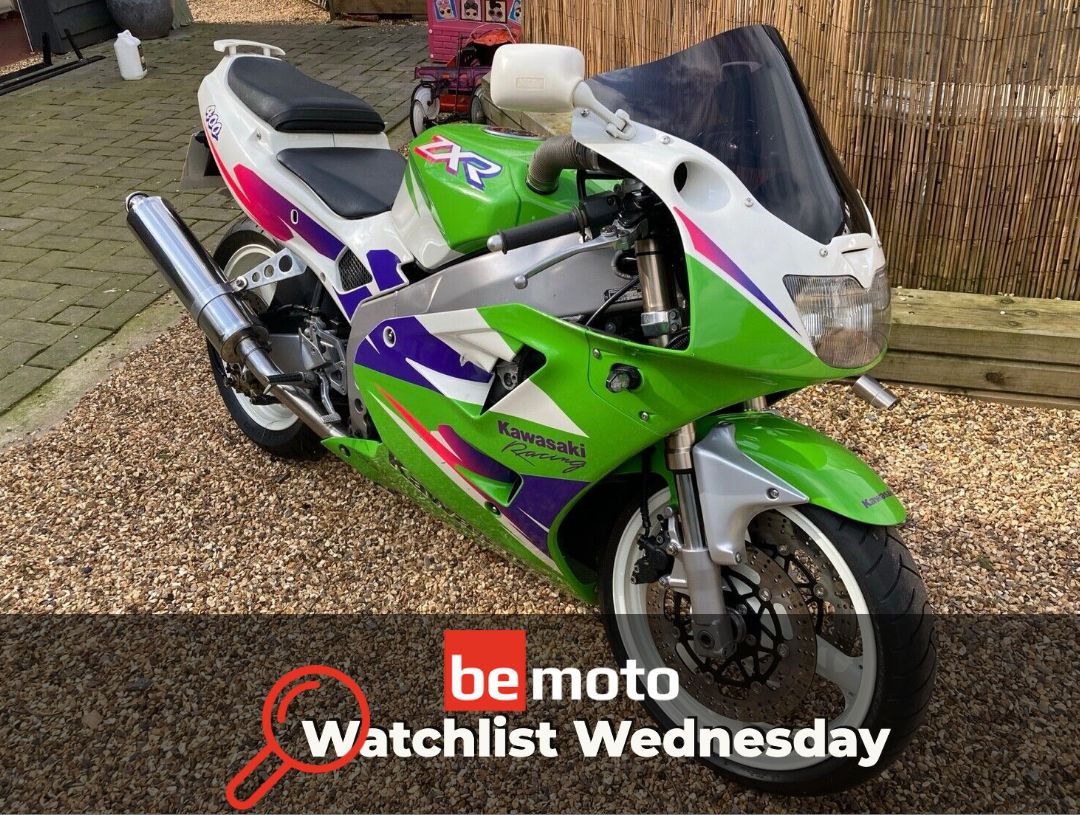 ---
Well. Who would have thunk it: race replica, four-cylinder screamers are coming back in fashion! Actually, were they ever really in fashion in the UK? Let us explain…
Most of us know that the 80s and 90s were all about the 750cc Sportsbike scene. But not everyone could afford/handle/run/insure/live with a large capacity, race-orientated machine.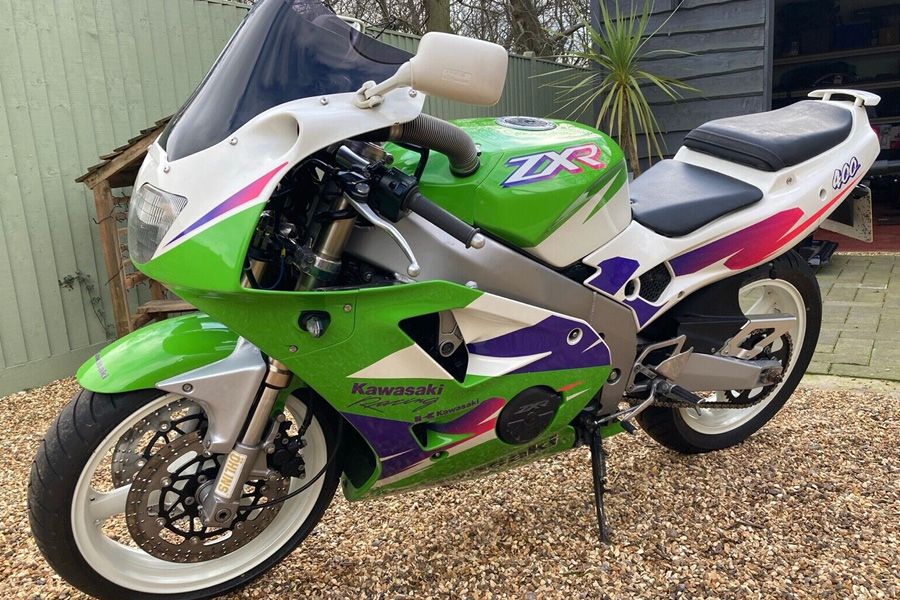 ---
In Japan, these big-bore Superbikes were blamed for a rise in accidents, fatalities and anti-social behaviour. The public perception of motorcycles was taking a beating in the 80s and so, the Japanese introduced new licensing laws for displacement and ages. Anything over 400cc was treated as a 'large' bike with a more difficult process to be able to legally ride one.
Also in the home of Honda, Kawasaki, Yamaha and Suzuki, the virtually impossible (and expensive) to pass MoT-style Japanese Compulsory Insurance (JCI) inspection - also test called 'Shaken' - for all motor vehicles over 250cc and required every two years was designed to help maintain sales of new vehicles, essentially a tax for having an older vehicle on the road - no matter the condition.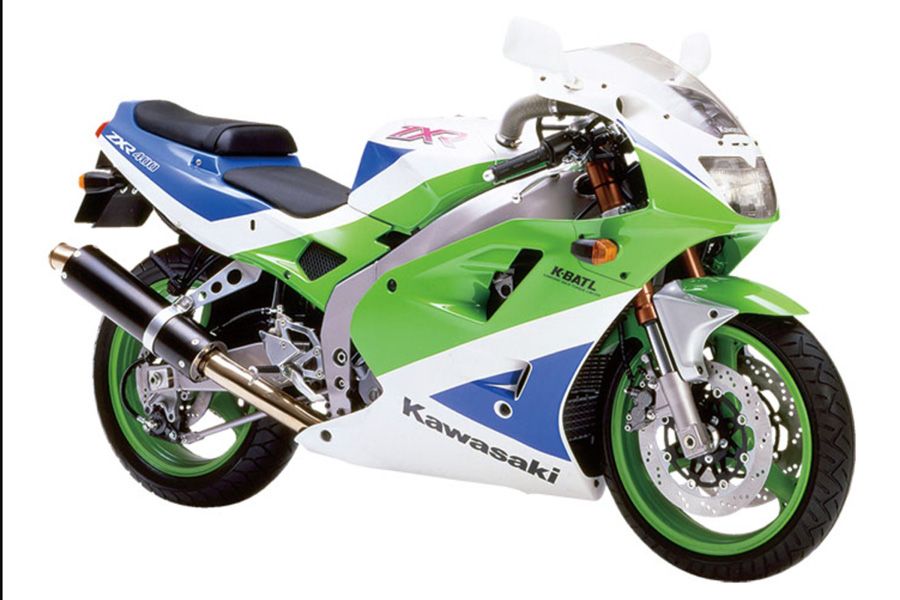 ---
So this required the factories to think themselves out of the problem in order to maintain sales and profits. Let alone save reputation and still appeal to riders. After much chain-smoking, the 'big four' came up with the idea (well, one copied the other who copied the other, etc.) to miniaturise their flagship sports bikes. Only that the only thing miniature was that the engines were a smaller displacement. Clever, eh?
So a raft of 249cc sportsbikes got round the Shaken test while revving upwards of 20,000rpm but the 399cc (400s) really captured the imagination, and not just by racers in Japan. Think Honda's CBR400RRs, VFR400R (NC30), Yamaha's FZR400, less so Suzuki's GSX-R400 but more so Kawasaki's ZXR400 - a bike that has now been re-imagined as the ZX-4R.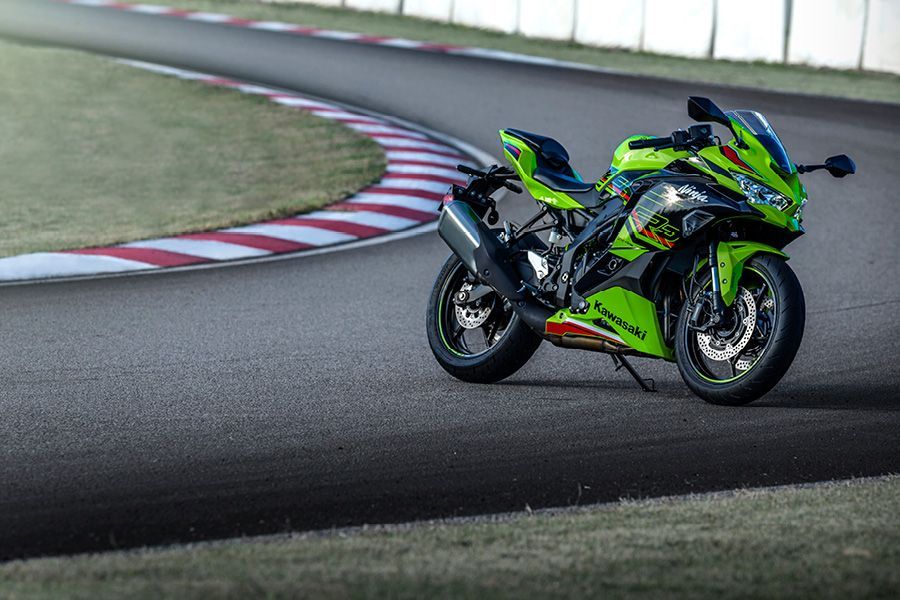 But thanks (and really thanks) to the costly Shaken test, it created a lot of used vehicles with essentially no home market. Motorcycle riders are no different to 'regular' folk in that we often want what we can't have. And that's either limited editions or bikes that are not officially available here. So in the UK, we welcomed these imported bikes. Thanks, Japan.
While Honda might have claimed the exotica badge with their miniature RC30 (VFR400R NC30) and RC45 (RVF400R NC35), Kawasaki's 'baby Ninja' was a firm favourite with riders and actually available as an official UK bike right up until 2003 but, in comparison, a new ZX-6R represented better value! Grey - or parallel - imports of this bike were also available and we found this cool Japanese webpage that shows the model history.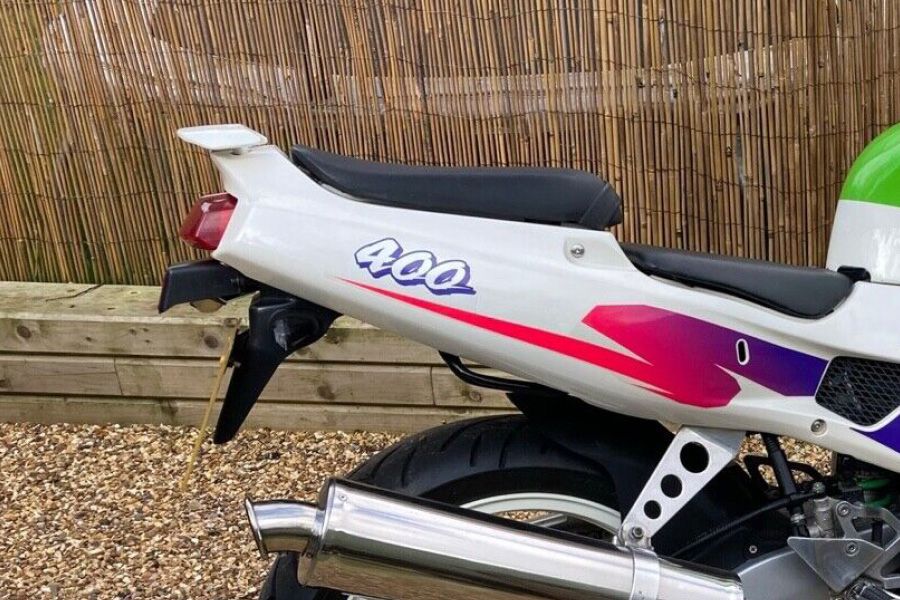 The ZXR400 H models are distinguished by their twin headlights and 80s clothes, while the start of the 1990s saw the ZXR400 get a big makeover; the L model has a single headlight with a slimmer body wrapped in shell suit graphics. MotoGP is all about aerodynamics now, but check out the rear spoiler on the ZXR400 L - ahead of its time!
The ZXR was also treated to a more 'racey' version, known as the 'Sport Production' for the twin headlight H models and gaining an extra R for the L models (ZXR400R), also known as the ZX400M. Visually distinguished by a single seat unit sat on a lighter subframe, it also boasted fully adjustable suspension, flatside carburettors and a different CDI that raised the rev limit. We love the all-green look of the last version…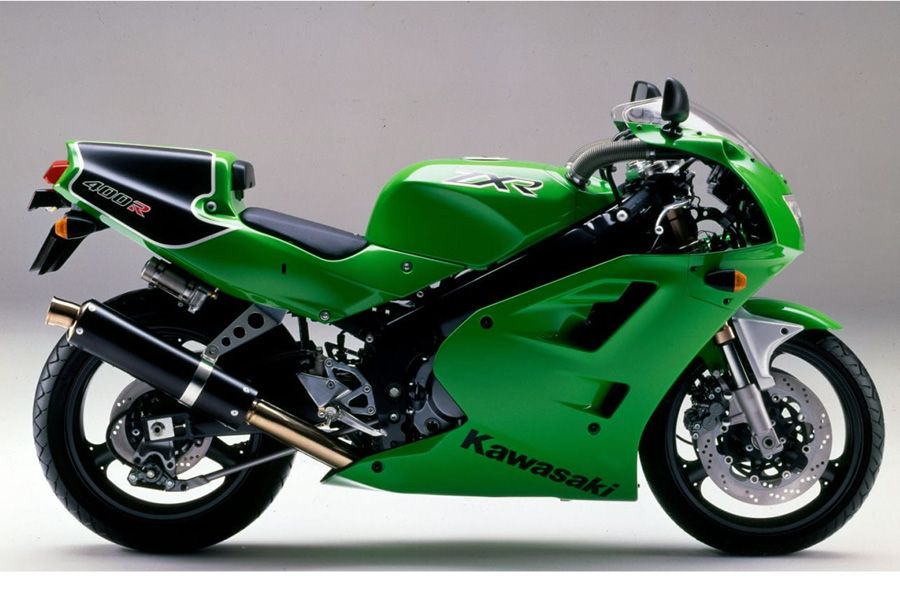 Anyway, with the new ZX-4R not arriving until Autumn 2023, we've been browsing ebay for ZXR400s. Worth noting that a lot of ZXRs made it to race tracks in the UK and have been a firm staple of newcomers (Peter Hickman came to prominence on a Hawk-prepared ZXR400 on the club racing scene). Sure, these are usually responsible for a red flag and a liberal coating of sand and cement to soak up oil on the track as already high-revving engines cry 'enough'.
The point being made is that a lot of 400s got (and are still) raced. And the ZXR400 we are looking at on Ebay looks great (aside from those indicators). But the tidy bodywork and white wheels (they were all green or black, only the limited edition 'Itoham' bike had white wheels) could be hiding original plastics that were carefully stored away to make way for race bodywork and rims with exposed to frequent tyre changes. Or a former owner just didn't like green and was really careful with the bike…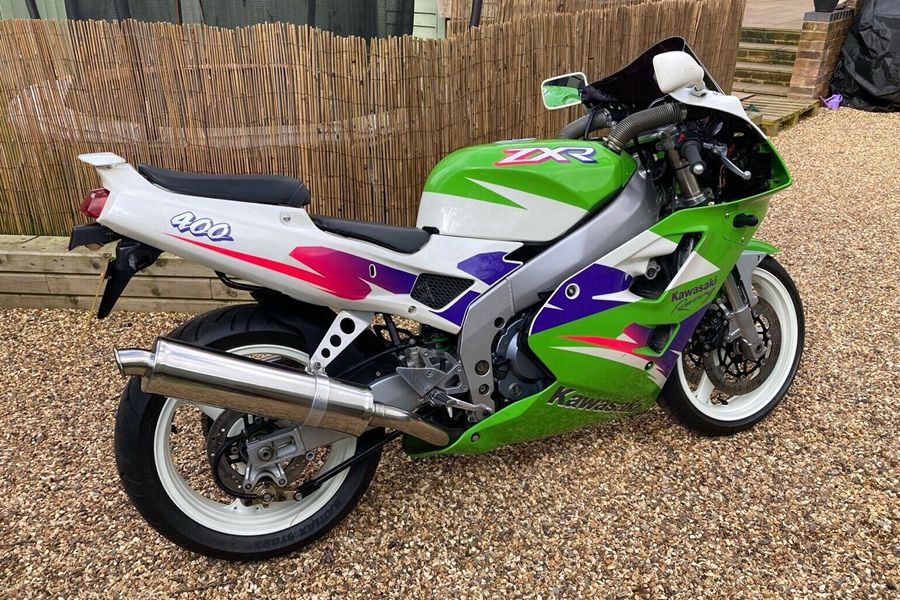 This 2002 bike sits in the mid-nineties colours of the ZXR400 and may have sat around in a dealer for a while before being let in the wld. The advert claims 16,000 miles and has been 'dry stored'. With sparse paperwork and spares that include rearsets and gaskets, we'd agree that the seller's 'viewing highly recommended' is followed.
But it could be a real peach of a buy if the bidding doesn't go silly. In comparison, also on ebay is this (below) low mileage 2000 plate with the correct colour wheels but some of the fairing graphics missing with a price tag asking for £5,500.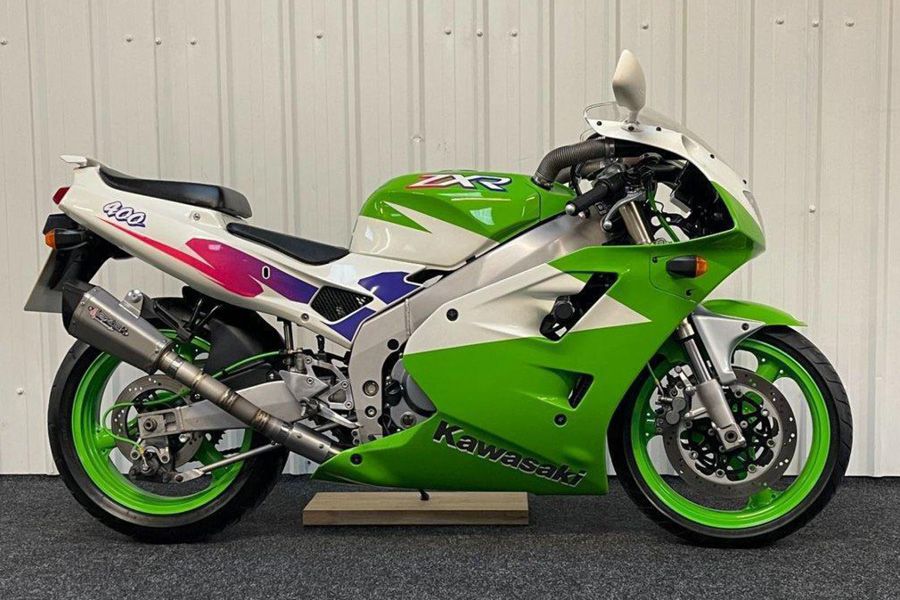 For just over a couple of grand more and missing the summer riding season, you can have the new ZX-4R. Not the same, though…
eBay Listing: No Longer Listed
---
Looking for motorbike insurance for your classic, future classic or modern beauty? Give our friendly team a call on 01733 907000

---