---
Watchlist Wednesday: Suzuki GSX-R 750 R GR71G
By Scottie Redmond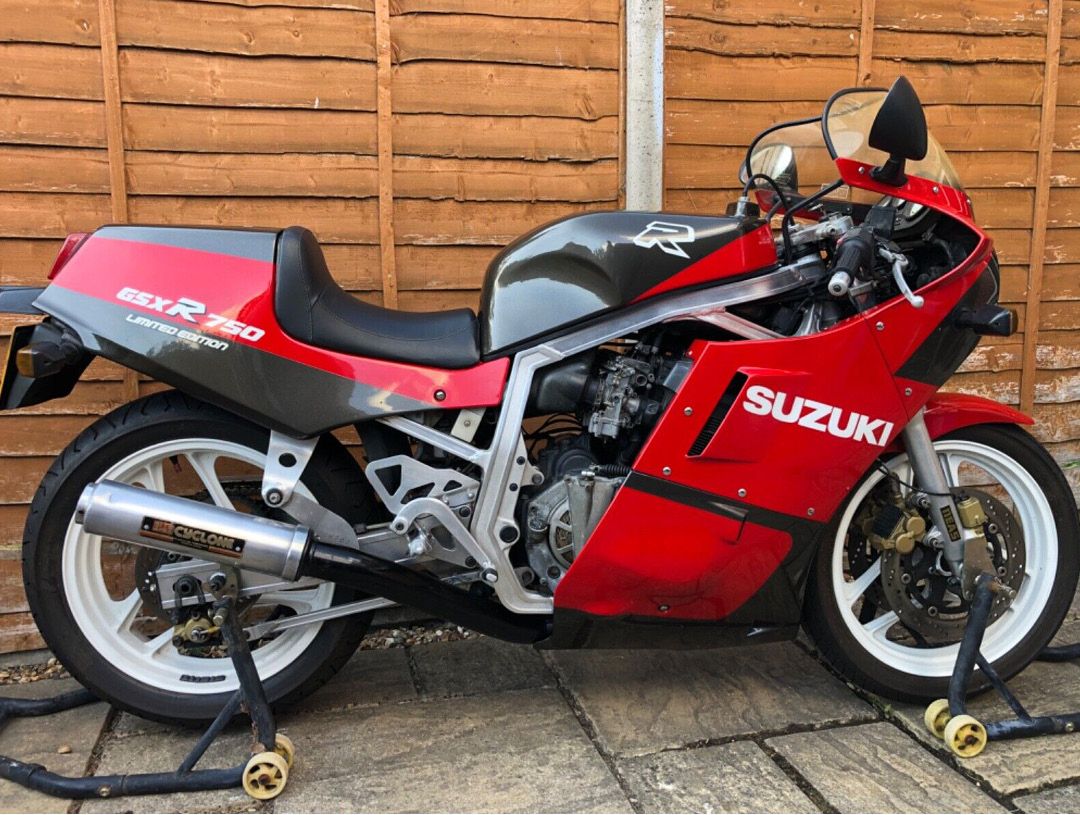 ---
When a superbike isn't super enough as a platform for a successful race bike, manufacturers create special edition, no-compromised, extra exotica versions of their regular race bike on the road.
Back in the 80s and, to a lesser extent, the 1990s was a high point for such machines as each new 750cc sportsbike became the base for a WSBK or endurance racer. In order for these machines to qualify production-based race series, a certain quantity of them was required to be built with lights and mirrors on, even if most were destined for the track and the road kit put in the bin.
---
Often these bikes sported extra 'Rs' in their names and were spec'd out with things like close ratio gearboxes, adjustable swingarm pivots and single seats.
We all know what a Honda VFR750R RC-30 and Yamaha FZR750RR OW01 are all about, even the Kawasaki ZXR750K for that matter. But Suzuki never really stole the headlines with their limited edition race ready offerings and this is reflected in the market prices.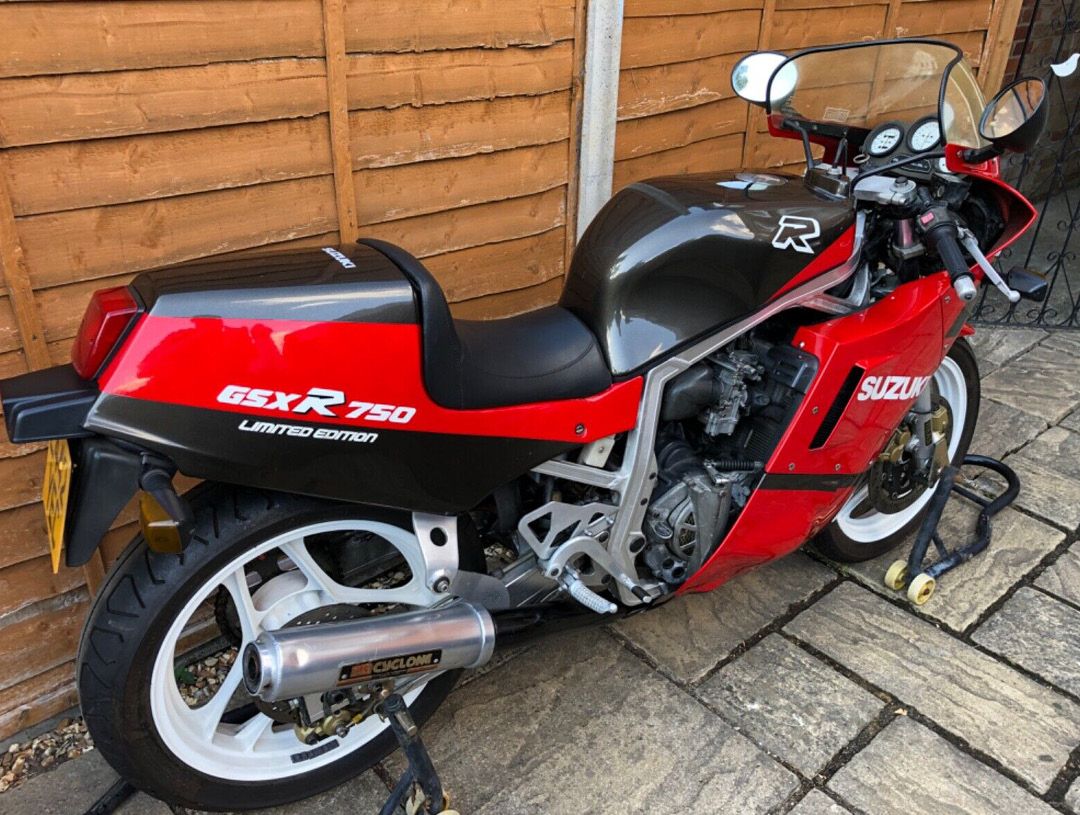 ---
RC-30s now push £30K plus, and an OW-01 will be around £10,000 cheaper when they appear, looking for new homes when someone is trying to buy a new home.
The GSX-R750 GR71G is for me the far more interesting option. When it was released in 1986 it cost a massive 40% more than the standard GSX-R750G model, making it the most expensive Japanese sport-bike money could buy that year. In today's world, a good example is cheaper than its 750 competition and can be had for the price of a mint Yamaha RD350LC.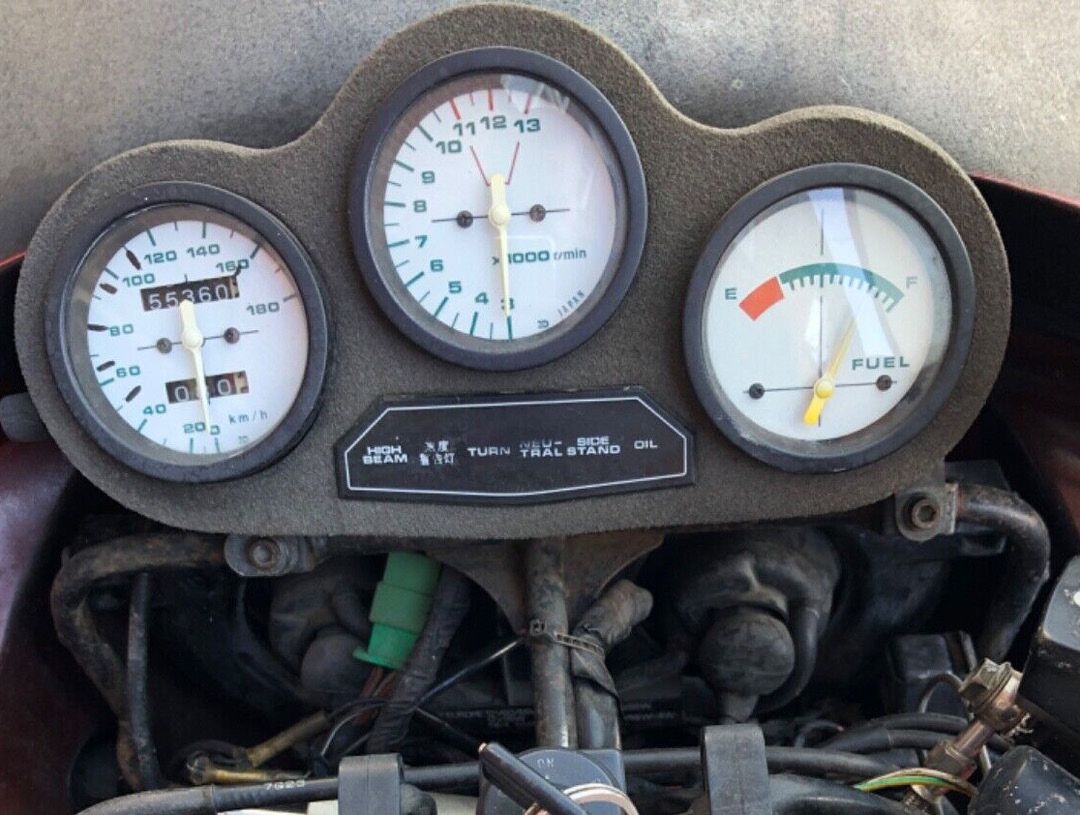 ---
Dripping with nips and tucks (see full list below) over the base GSX-R750 that range from no nonsense race bodywork and superior suspension to a dry clutch that rings like a bicycle bell and the all important close ratio gearbox.
Only 500 Racing homologation Limited Edition models were manufactured worldwide, with 350 made for the US, Canada & Europe in red, white & blue livery, and only 150 for the Japanese market in red & grey Yoshimura livery.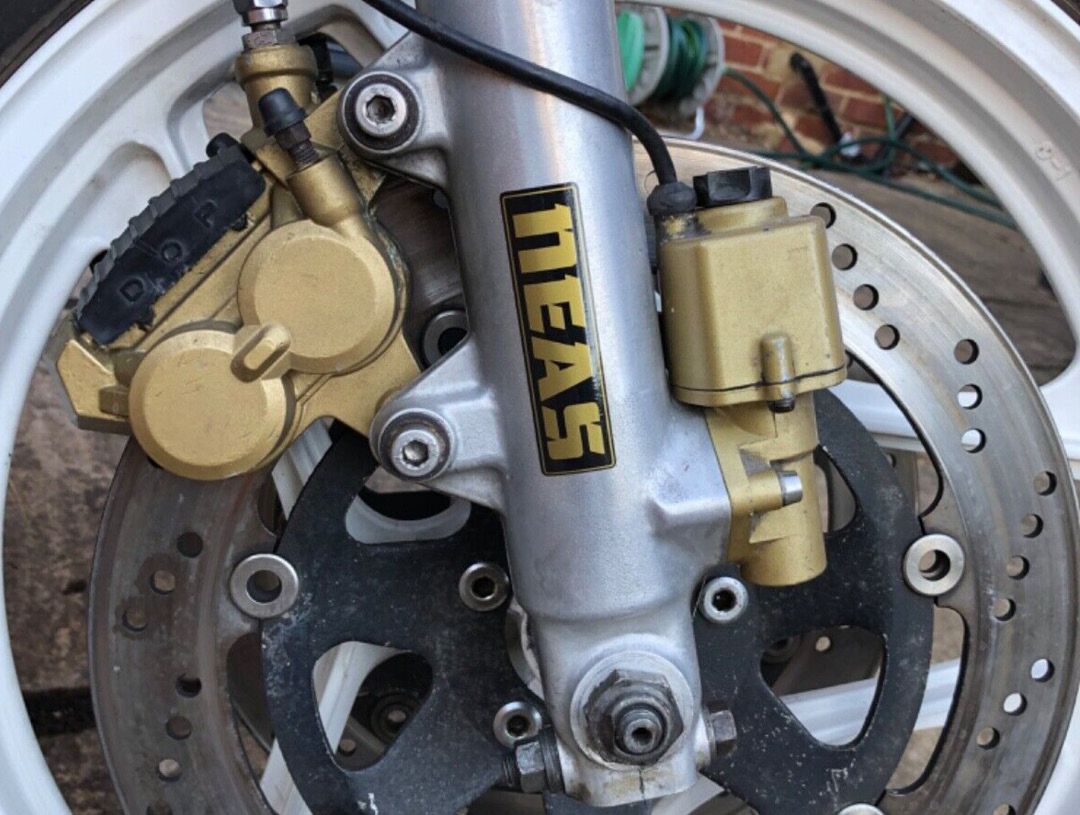 ---
These bikes rarely appear for sale, and will always come from an owner that knows his onions. This one for sale at £11,999 didn't hang about for long…
Ebay Listing: NO LONGER LISTED
For Classic Motorcycle Insurance call BeMoto on 01733 907000*
---
Suzuki GSX-R750R GR71G Limited Edition specification
Unique items that differentiate this model from the standard GSX-R750G model:
Dry clutch system
Close-ratio 6 speed transmission
29mm flat-slide carbs
19 litre steel petrol tank
Fibreglass solo rear bodywork with single racing seat
Side bodywork utilizing Dzus quick release fasteners
Magnesium clutch and actuator housing & sprocket cover for reduced weight
Cable operated clutch actuation rather than hydraulic, offering greater feel and lighter weight
Suspension features the 1986 GSX-R1100's electronically-controlled NEAS anti-dive forks, rims, brake calipers & larger 310mm floating discs
Specially designed front brake hoses
Unique "3 point" steering damper
Broader clip on handlebars
Longer swingarm (1") which is also fitted with threaded inserts & bobbins for a paddock stand
Aluminium-bodied shock absorber with remote gas-charged reservoir (upgraded with Ohlins shock & reservoir on this bike)
Gold plated chain
Heel guards
Unique "Limited Edition only" chain guard
Bar-end weights
Adjustable clutch lever
Visually machined top triple clamp
Changes to the bodywork to improve cooling
Included with each new bike purchase were 2 complete sets of racing numbers
Suzuki GSX-R750R GR71G Limited Edition 'Yoshimura Red & Grey' specifications
In addition to all the above, the Japanese version with red & grey Yoshimura livery, also features;
Fuel gauge
Headlight kill switch
Tinted turn signal lenses
Japanese-spec city lights
Unique black four-into-one "Ray Gun" exhaust system & aluminium exhaust hanger (not the usual GSX-R exhaust with slotted heat shield)
---