---
​Watchlist Wednesday: Suzuki GT 380
By BeMoto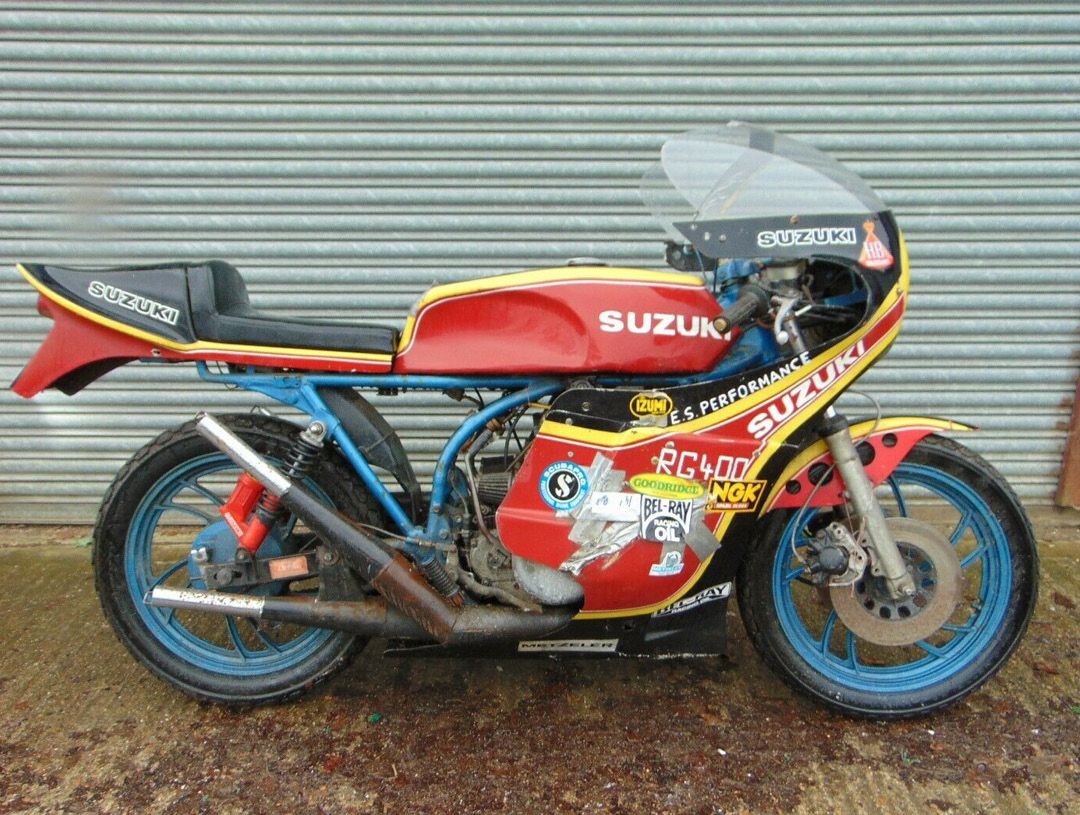 This week, Scottie is watching something he has no intention of buying but is just marvelled by the asking price for what it is…
Barn find. Those two words are enough to get some purveyors of petrol-powered paraphernalia in a state of panic; like discovering gold or some rare trinket that could take pride of place in a dream garage or the source of a hefty profit. The all too familiar reality is a project someone has one since given up on, can't fix its faults and misplaced some of the core components and hope that some other dreamer might take the bait. Not that Scottie is saying that this week's Watchlist Wednesday is an example of such a Barn Find…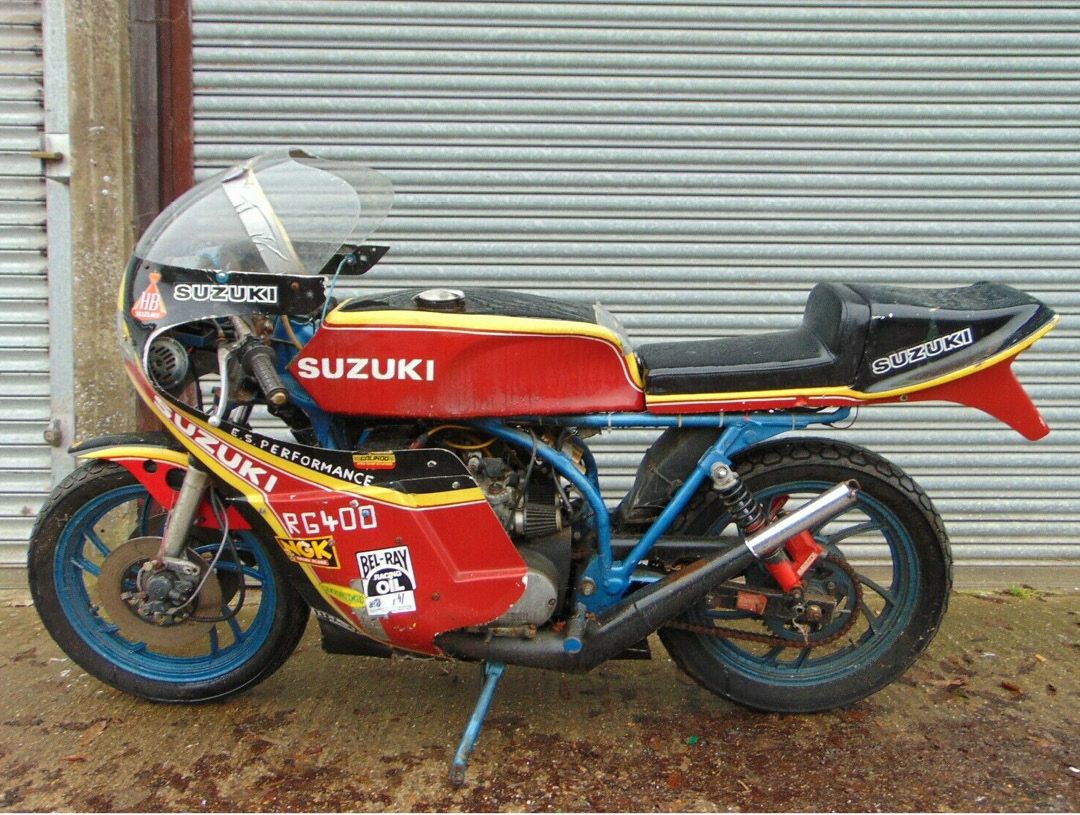 Scottie Redmond: Looking through eBay I couldn't help but scroll back up when this little nugget appeared on my screen.
I am not sure what caught my eye first; the pictures or the £10,000 asking price (since reduced to £6000 and open to offers…). Both lead me to click the link and investigate further.
The blurb in the listing reveals that this bitsa (definition: bitsa this, bitsa that) hasn't been anywhere near a road since 1987! In case you haven't looked at a calendar, that is a very long time ago. Part of me thinks it might be kind to leave it that way…
I did spot some pictures of this bike on a Facebook group a few weeks back, from memory the owner was looking for someone to identify the frame. In true Facebook fashion, the answers offered little in the way of an answer to the question. But also in true Facebook fashion, there was lots of banter about the bastardised Suzuki instead!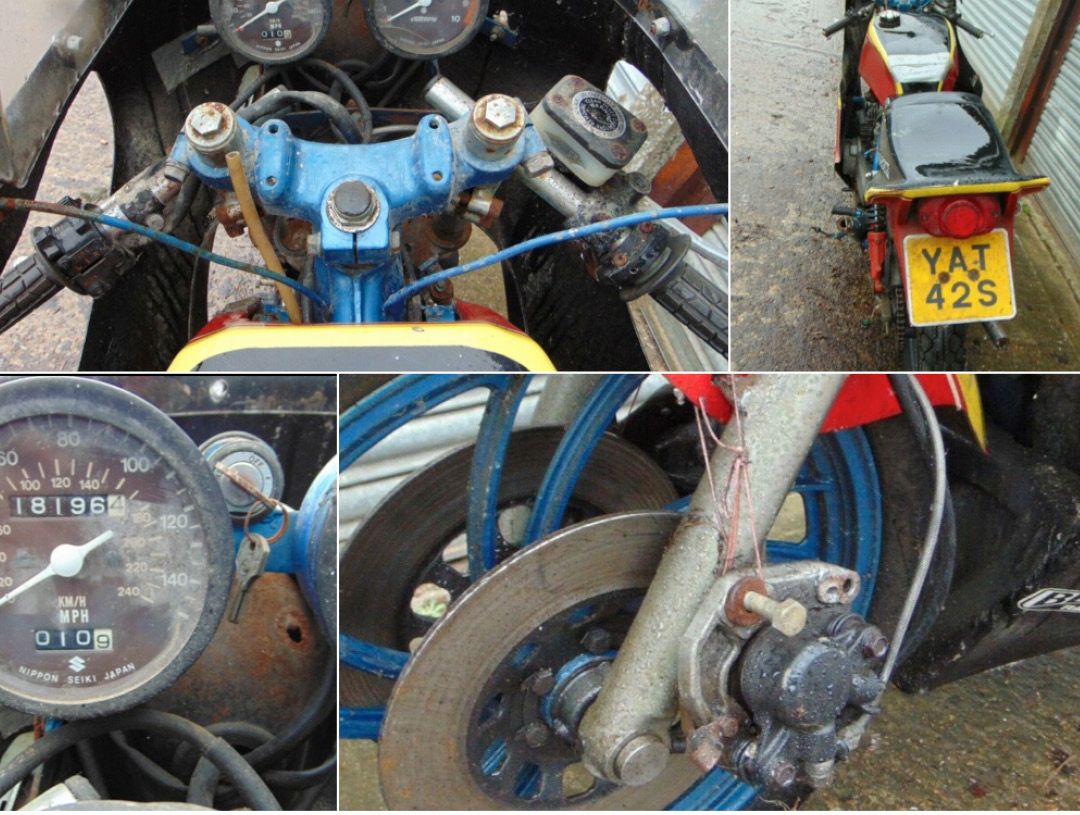 The original £10k price must just be a marketing ploy, to get the listing to go viral. Well, it sort of worked as it got me tapping away about it for this week's Watchlist Wednesday. I know a few traders that often use this very tactic, with mixed results.
At the end of the day something is worth what somebody wants to pay for it! How much would you bid for this 'one off' two-stroke?
Here's a quote (verbatim) from the listing:
"This is a great restore project you dont see many bikes from this time that have been modded. Nice collectors bike. We have put a price of £6000 as we dont really know what it worth so open to offer and suggestions."
Ebay Listing: NO LONGER LISTED

And remember – don't drink and bid.
If you have a project bike, SORN or laid up bike currently off the road, check out our SORN and LAID UP cover here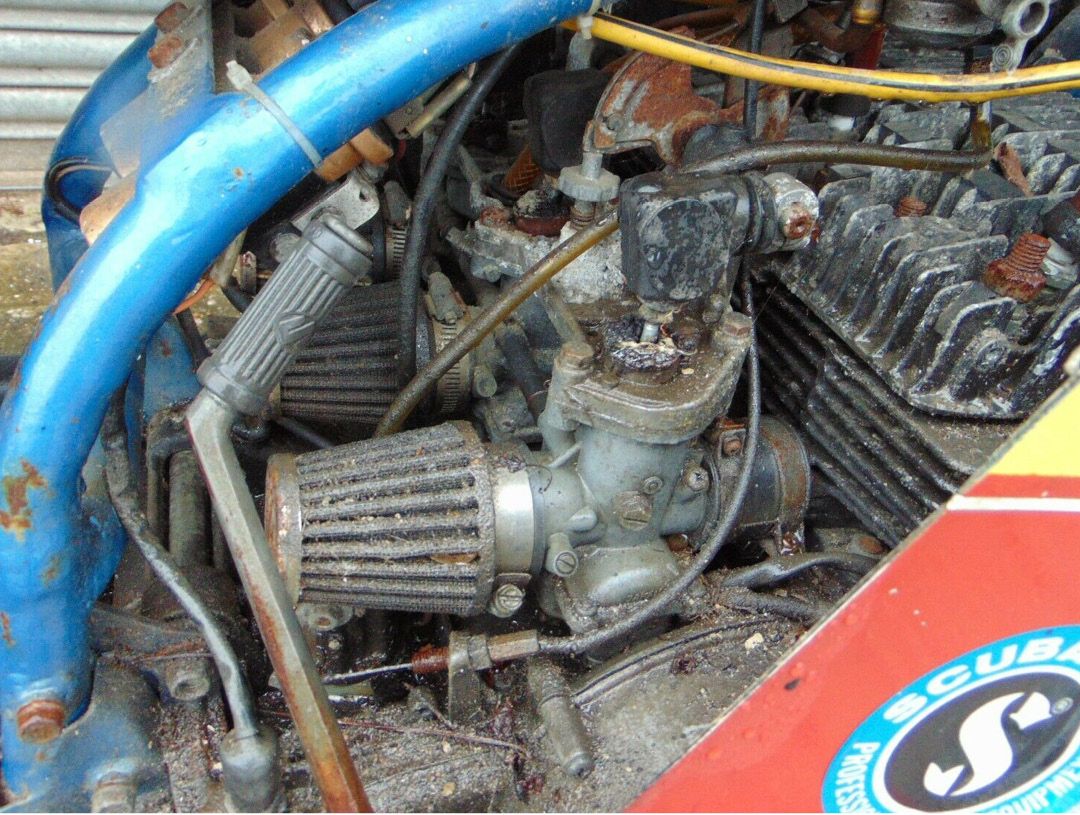 ---