---
Watchlist Wednesday: Suzuki Hayabusa 1999
By Scottie Redmond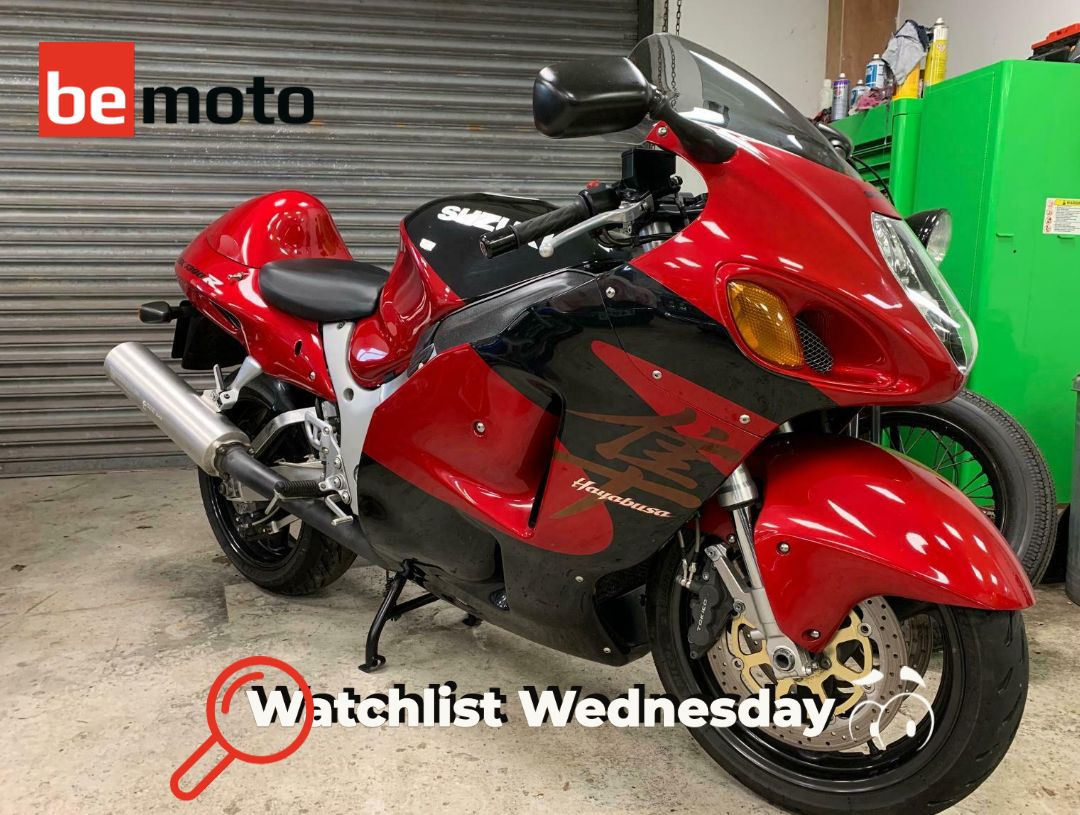 WATCHLIST WEDNESDAY: 1999 SUZUKI HAYABUSA GSX1300R
The only 'Bus he'd ever consider but he's now old enough to be excited about optional centrestands: Scottie Redmond has bought, sold, ridden and broken (mostly on purpose) more bikes than anybody you've ever met. Times ten. Each Wednesday he tells us what has been top of his ebay watchlist and this week he's got the need for speed.
This week we are looking at the first 200mph bike that could be bought from a local dealer with the optional extra of a centrestand: The Suzuki Hayabusa.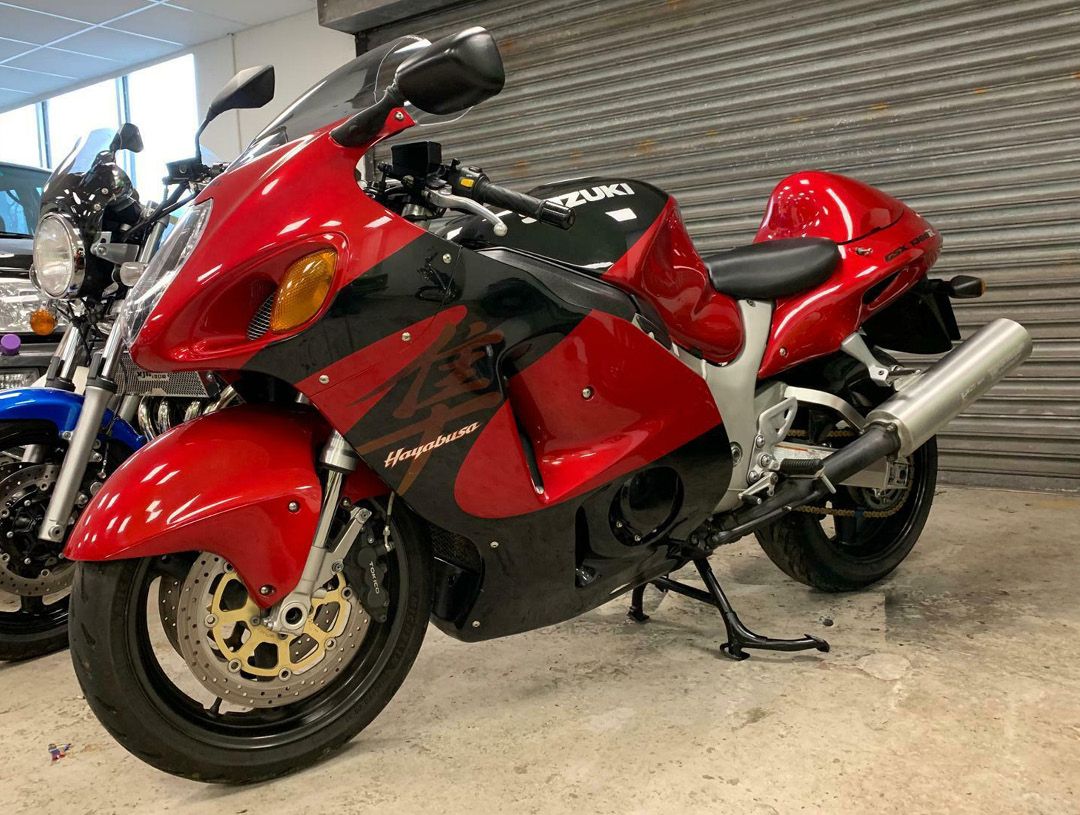 Scottie: Like the artist formerly known as Prince (the singer bloke who sang Purple Rain, not Andrew who lost all of his royal titles…) this week I want to party like it's 1999.
The final years of the 20th century was a time of looking ahead at what the future of motorcycling might serve us up (and not worrying about the impending doom of the millennium bug never materialised…). Taking superbikes into the unknown was Suzuki and their ballistic Hayabusa. The fastest bike that money could buy from any local Suzuki dealer and it even came with an option of a centre stand. Practical.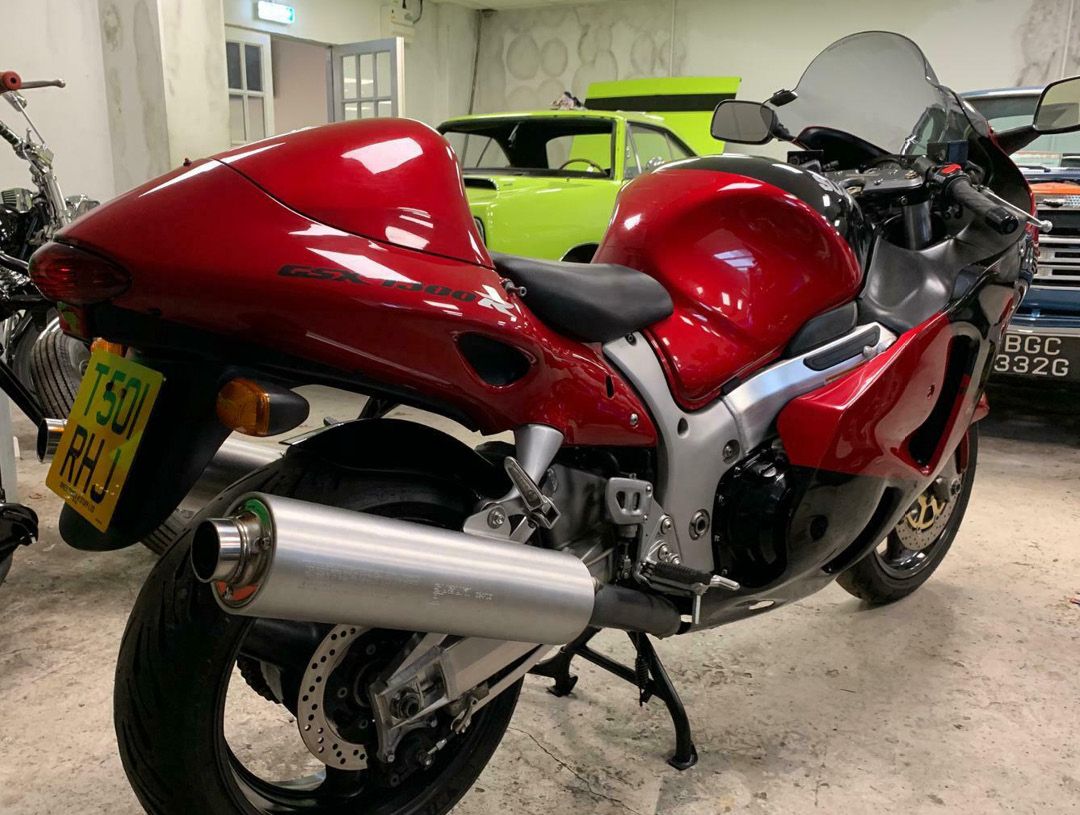 Good standard examples of what now are commonly referred to as 'Gen 1' bikes are very thin on the ground - almost as thin as available rear tyres for these bikes when they were launched in 1999… For me the launch colour of beige (ED - wasn't it bronze, Scottie?) and silver are still THE best colours for this model, but the red and black scheme isn't far behind.
This example on ebay from a car, 4x4 and bike dealer looks delicious. It is ball achingly stock and all of the recall work has been done with paperwork to back it up - along with full service history for its paltry 19,800 miles. There's even the centrestand, stock exhausts, pillion seat cover and pad.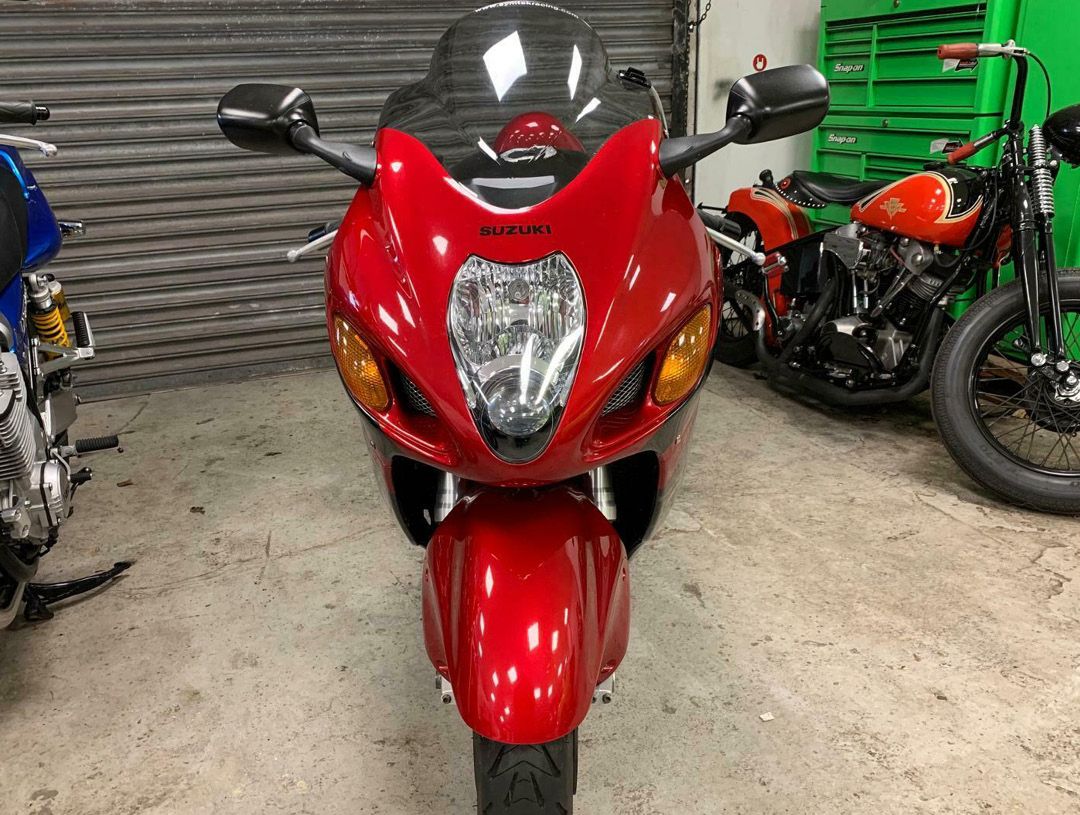 The description for the ebay ad gives is well written and contains a lot of information about the bike, but all screamed at you in capital letters. We particularly liked this quote:
"This totally unmolested, 100% bone stock trim, prime-timewarp survivor example is a definite keeper for any Hayabusa enthusiast or collector!"
With a fiver change from £5,000 it offers both excellent value for money and a bike that will surely increase in kudos and value, so long that you don't stick a 4-1 exhaust on it, a stretched swinging arm and nitrous oxide. Get it bought!
Ebay Listing: NO LONGER LISTED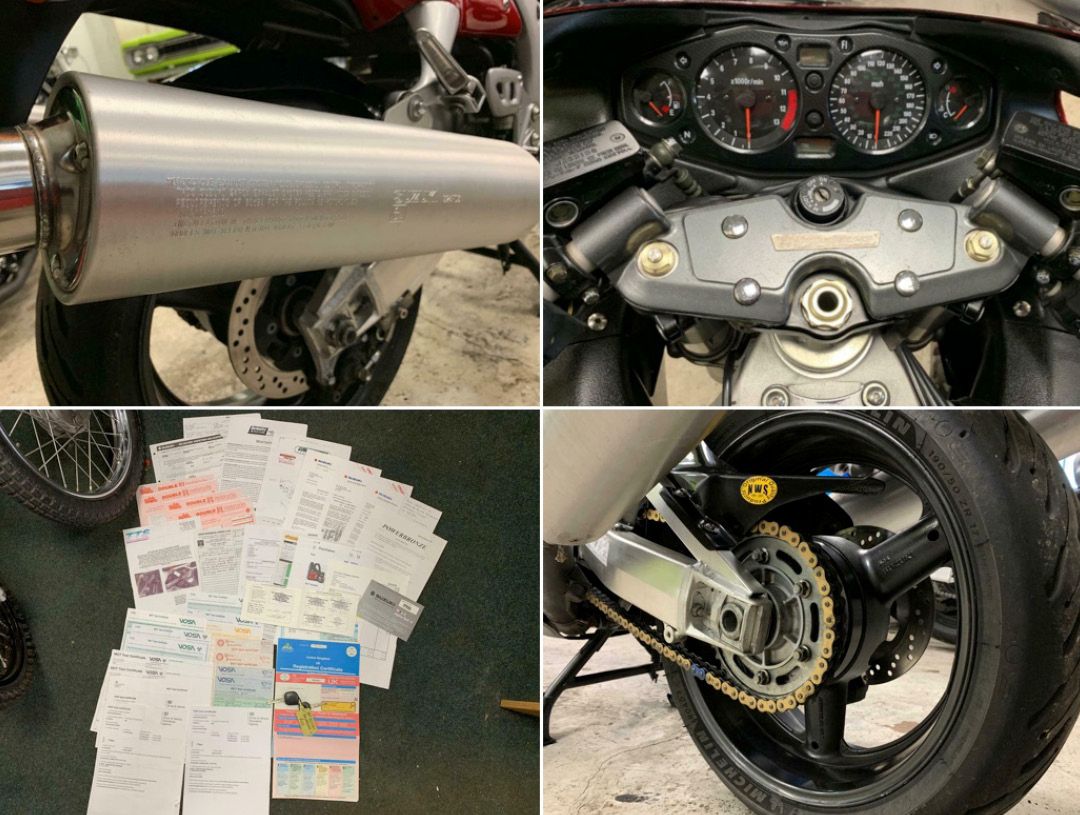 ---
---
If you love a Busa, then you'll really love this...
The supercharged Hayabusa: TTS Super Busa Blog

---