---
Watchlist Wednesday: Suzuki Katana 1000
By Scottie Redmond
Scottie's been trawling through ebay again, and this time it's for a bike built in the last decade: Suzuki's reimagined Katana. A bike we first created as a Kardesign Concept Katana back in 2016 and was eventually brought back as a modern retro by Suzuki. And now you can buy them second hand... Where has the time gone?!

I have been watching Katana 1000's for over a year now. I want one, but at the right price. Very few - if any - are coming up for sale online that are privately owned; all the used ones appear to be at dealers, presumingly down to having been sold on PCP deals.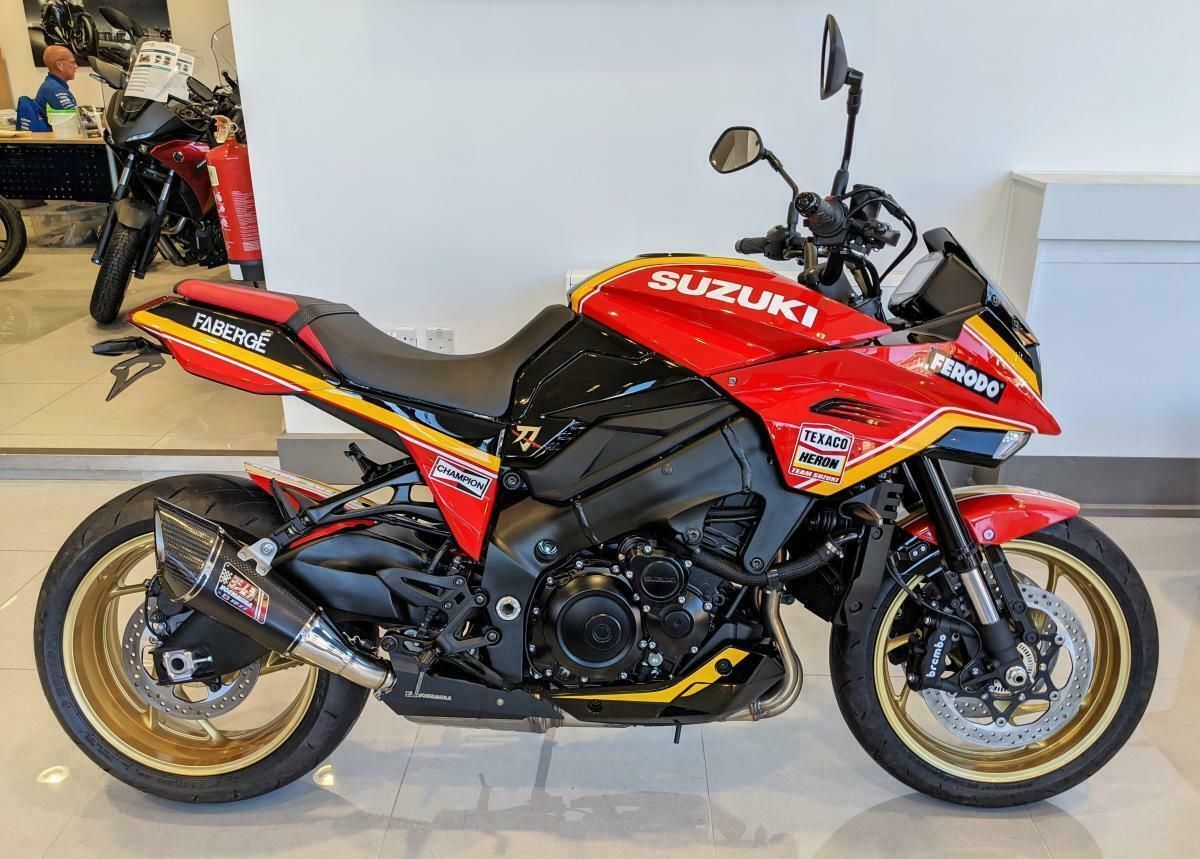 But with the chill in the air and the clock going back, it's that time of year when main dealers start to pull out all the tricks in the bag and attempt to flog any surplus new stock that failed to find a new home over the summer. One of the most tried and tested tactics is to take an unwanted bike and tart it up with a 'one-off' paint job.
Earlier this year there were plenty of unregistered Katana 1000 models floating about at the Suzuki dealer network with the RRP slashed down to around £8,995: that's quite a saving over the £10k plus asking price back when the retro model was launched.
For some riders, the new Katana was the bike that they'd been waiting for. For many others, it was Suzuki delivering on a request that nobody had asked for…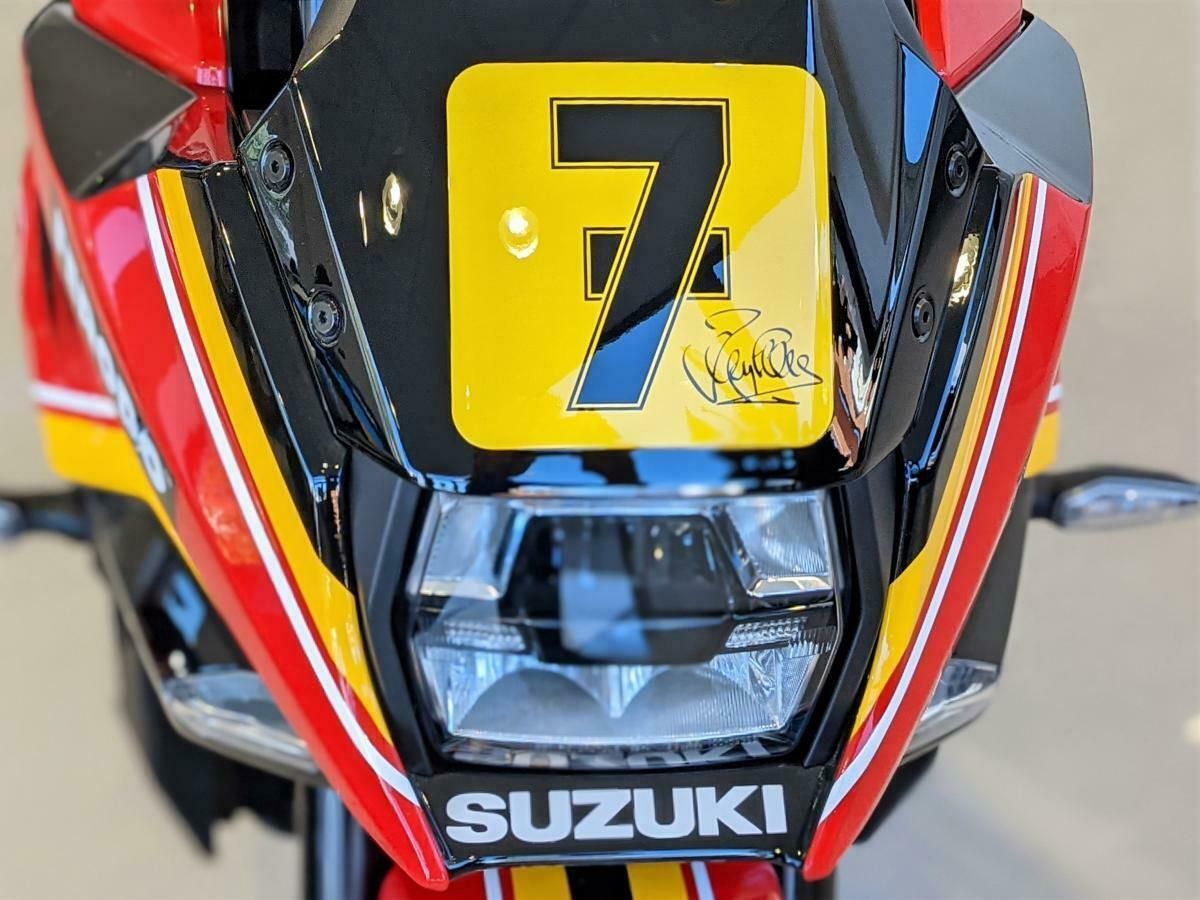 The tiny fuel tank range stole the virtual bike tests online and the much loved GSX-R1000 K5 reworked engine helped to win the retro bike Top Trumps bhp sector segment. A few years on and the hype is long gone; if you really wanted a new one the chances are you've already splashed your cash on one! The remaining stock will no doubt get further incentives to persuade a few more sales.
This 'Barry Sheene Special Edition' Katana found on ebay from Bournemouth-based dealer, Crescent, is one of those bikes that's been repainted to broaden its appeal and bolstered with some quality add-ons (Yoshimura R-11 exhaust, R&G tail tidy, etc.) that any respectable Katana owners would no doubt have fitted anyway, further down the purchase line. Forgetting the £12,995 price tag, for me it misses the mark, though.
Barry Sheene loved his Suzuki years, but he was never a fan of 4-stroke bikes. So a Sheene rep Katana for me just doesn't make much sense. However, somewhere on the social media pages that I follow, they had created a Skoal Bandit incarnation which really does appeal to my senses!
Ebay Listing: NO LONGER LISTED

Walk around the bike video, below.
---