---
Watchlist Wednesdays: Suzuki GS1000S
By Scottie Redmond
We've all done it. And it's best not done with alcohol. But scouring bike ads is a guilty pleasure of most riders. Whether it's the hope of picking up a bargain, flirting with the idea of hooking back up with the one that got away or looking to invest in some garage gold…
Each week, one of the BeMoto team will fess up as to what's lurking in their eBay watchlist and explain why they've got the hots for the particular item. It could be a bike, a project or just random memorabilia that is being watched like a hawk.
This week Scottie Redmond is looking at a Suzuki GS1000S…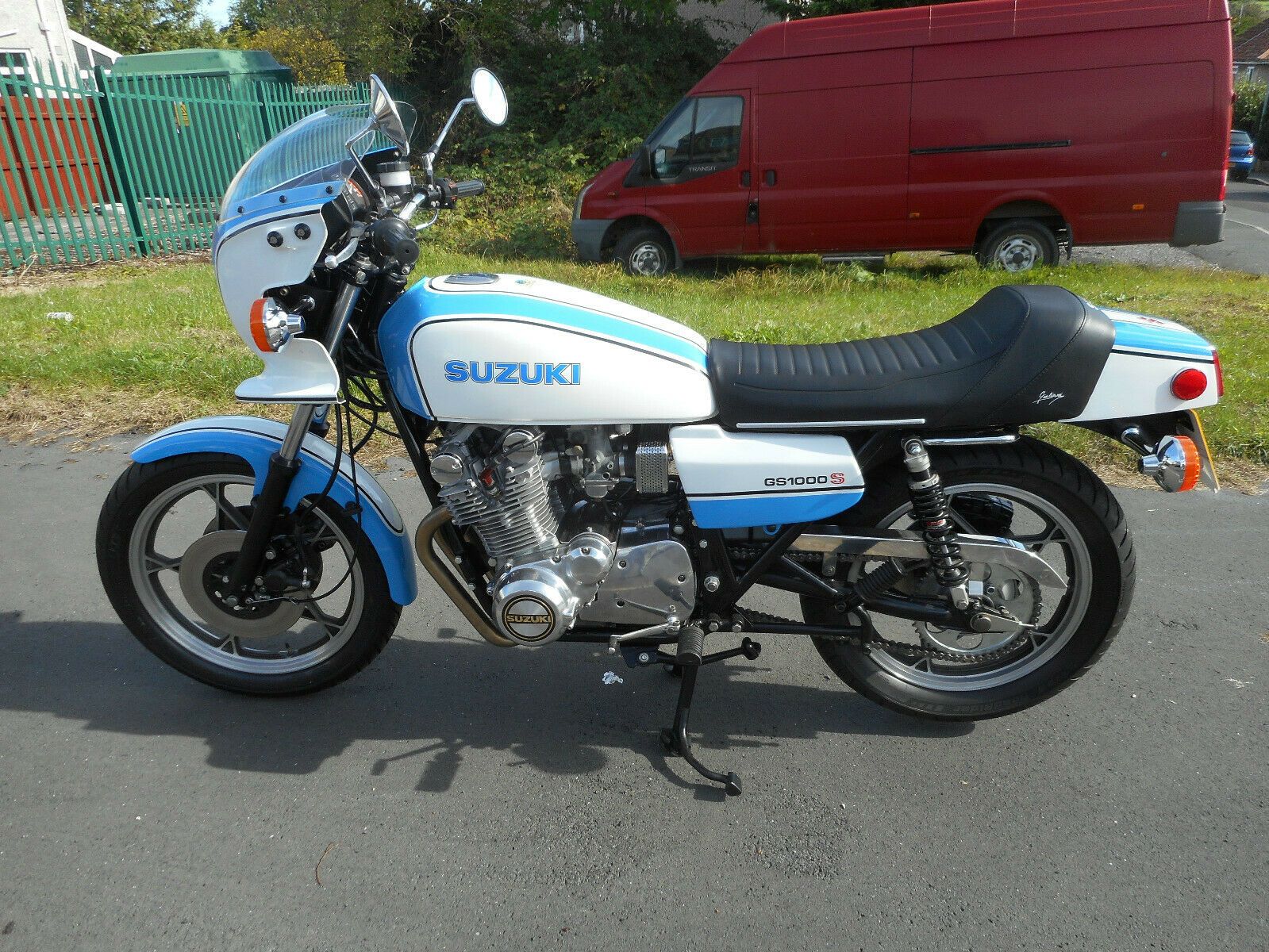 The passing of a legend often leads to an outpouring of emotions from not just those that knew the individual, but also the fans of what they achieved whilst on this mortal coil.
Sadly, last week (October 16, 2021) Wester Steven Cooley passed away. Many of the social media pages that I follow all paid suitable tributes to 'Wes', some with a picture of him hustling his Yoshimura GS1000S to either his '79 or '80 AMA championship title. His ability to bring home the bacon for Suzuki, with back-to-back AMA titles sealing his place in Suzuki folklore. It also led to many fans, over the years, creating their own take on their tribute to this fallen legend with no end of Wes Cooley replica GS1000-based bikes.
If building projects isn't your thing (why not, it's the most fun you can have in your shed) you could always buy yourself a GS1000S. Suzuki took the original HC/E models and added the cockpit fairing and unless anyone else knows otherwise, I'm pretty sure it was the first factory Suzuki to come with any form of fairing from new? The S model also got a new clockset and an 18 inch wheel, instead of the 17 inch version on the earlier bikes. The dry weight of this 'statement' Suzuki was nigh on 240kg.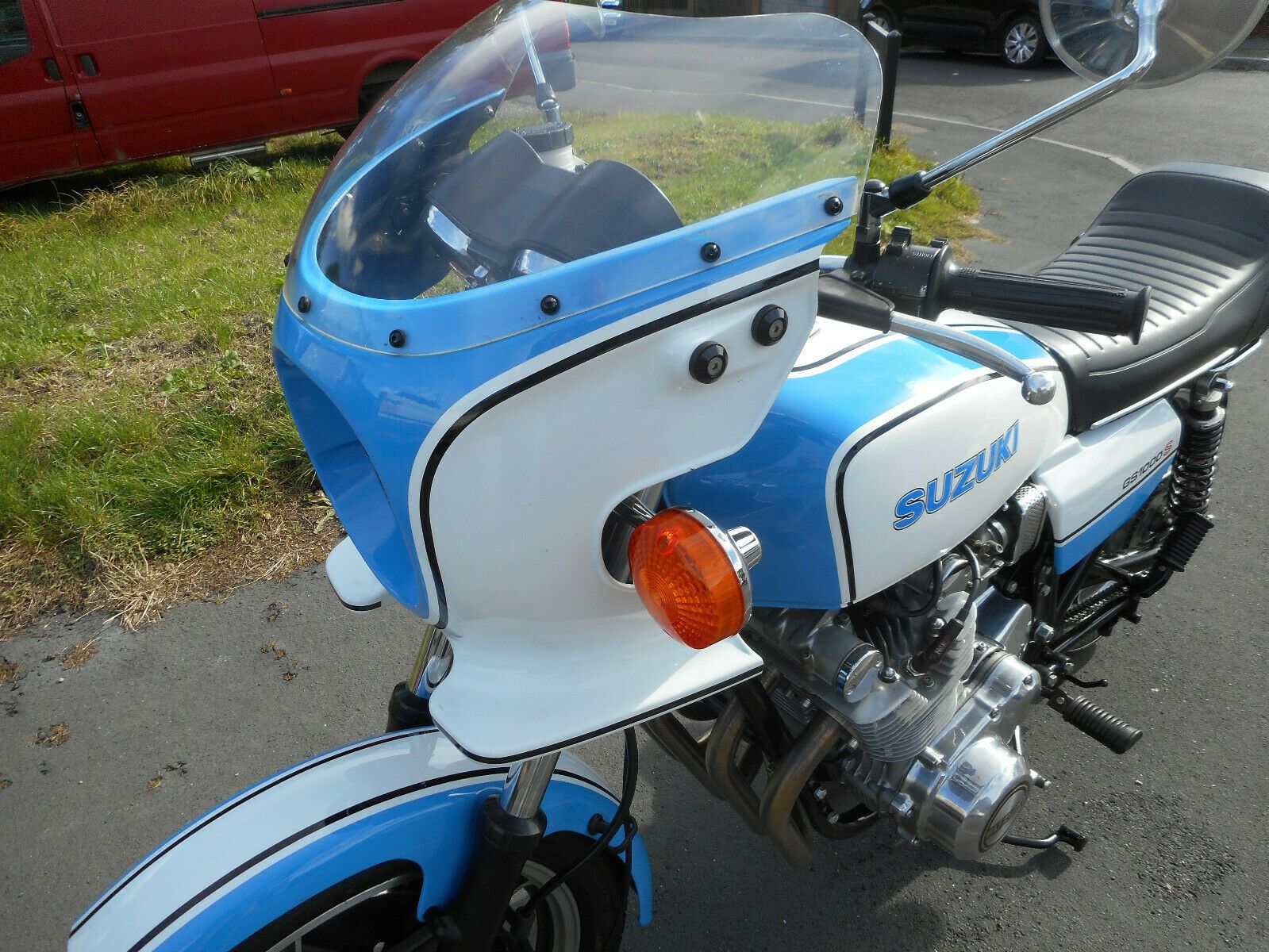 This particular example on my watchlist looks dead cool in the corporate blue and white Suzuki colours, there was also a red and white version offered. For a motorcycle that's well over 40 years old, this one looks stunning. It's a pity that the original S dials are no longer fitted as they came with a clock too! Sure, it's not totally original, but I kind of like it more so because it isn't. There were no end of extras that you could buy to pimp your GS1000 up with everything from big bore kits to King & Queen comfort seats!
At £8,500 it's pushing the ceiling on price. The lack of standard items - like a 4-into-2 exhaust and the non stock saddle - won't appeal to the anorak collectors, but to those of us that are looking at it and picturing some Dymag wheels, smoothbore carbs and number boards, that is never going to be a deal breaker, anyway. It is the only GS1000S available right now, so if you fancy one pitch the seller a serious offer; you might just win it.
Ebay Listing: NO LONGER LISTED

---
Check out BeMoto Motorbike Insurance for the best deals in Suzuki Bike Insurance on 01733 907000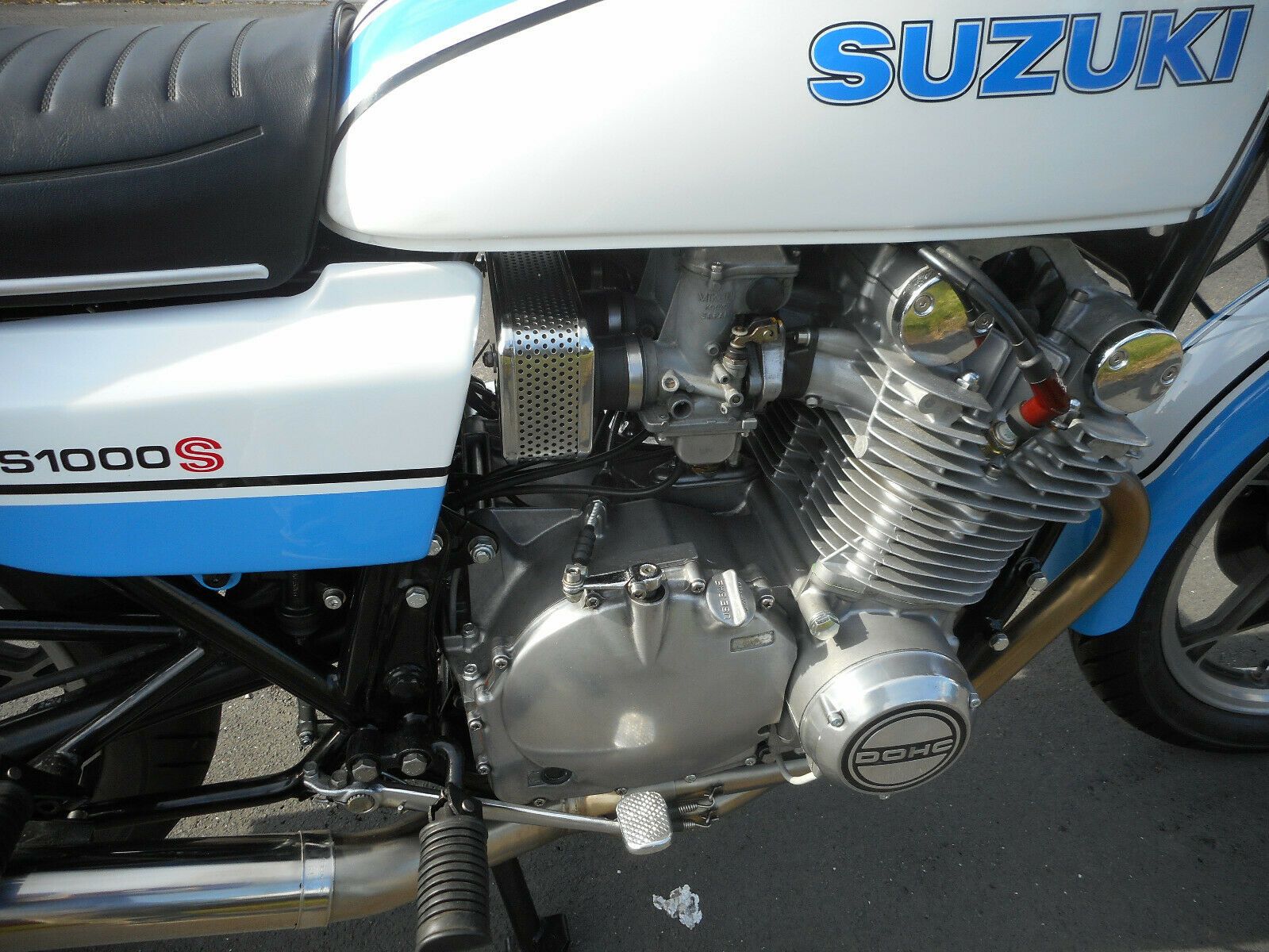 ---