---
What is SORN & Laid-Up Motorcycle Insurance?
By Luke Brackenbury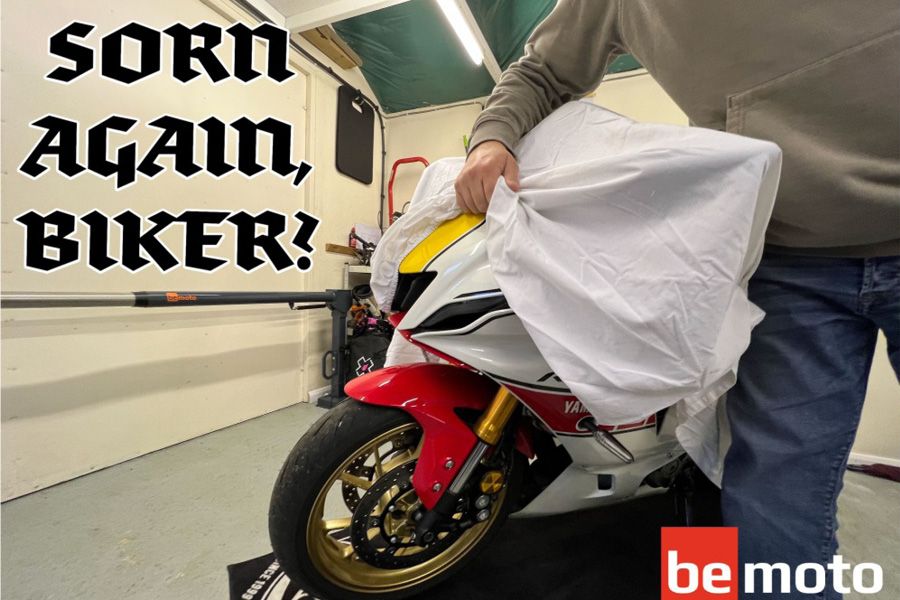 Did you know that an existing road bike, trike or quad insurance policy might not be valid if the bike has been declared SORN? But just because you're not using a bike on the road doesn't mean you can't obtain insurance to cover against fire, theft or malicious damage. We take a deeper look into what you can do to protect your vehicle.

What does SORN mean?
Most people know they have to complete a Statutory Off Road Notification (SORN) for a road registered bike, trike or quad when it is not being used on the road and that vehicle excise duty (VED or 'road tax') isn't being paid for. This declaration basically means that 'I don't need to pay VED because I'm not using my bike on the road or parking it in a public place'.
Classifying a vehicle as SORN is often useful for periods when a vehicle is off the road for a long time, such as over winter or during a project bike restoration or build.
How much does it cost to SORN a vehicle?
To SORN a motorcycle or any vehicle it doesn't cost anything.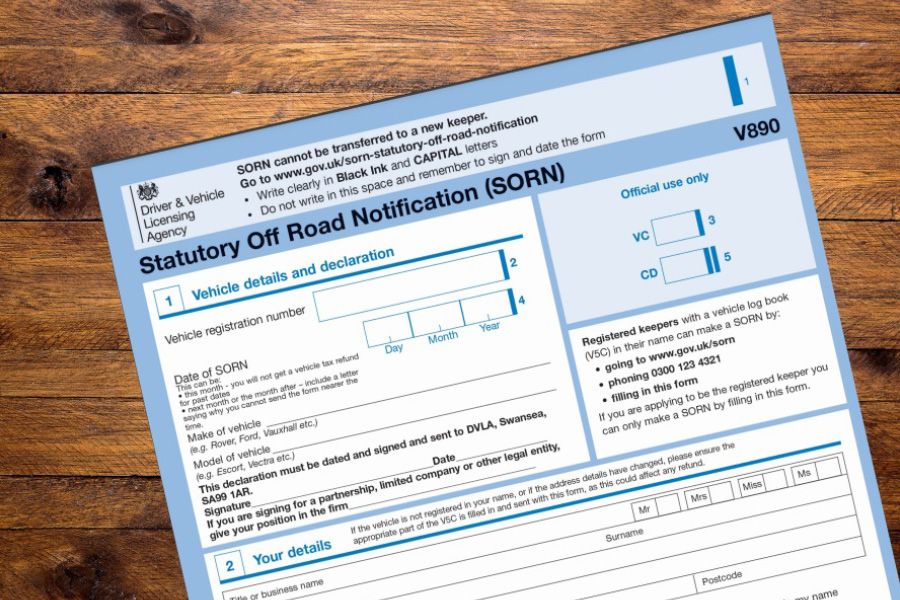 ---
Is my road insurance still valid with a SORN?

Riders might think an existing 'road' policy still covers them for Fire and Theft when SORN'd, but that isn't always the case and riders are recommended to check with their provider or read their insurance policy booklet as they might require a valid MoT and road tax.
MOT = An annual Ministry of Transport test for motorbikes over three years old but less than 40 years old (unless 'substantially changed' in the past 30 years) - read our MoT Preparation guide.
However, there are insurance policies that can be purchased to cover a bike, trike or quad - even those without a V5 logbook used exclusively off road - against fire, theft and malicious damage, such as BeMoto SORN Insurance (discover more about SORN & Laid-Up cover).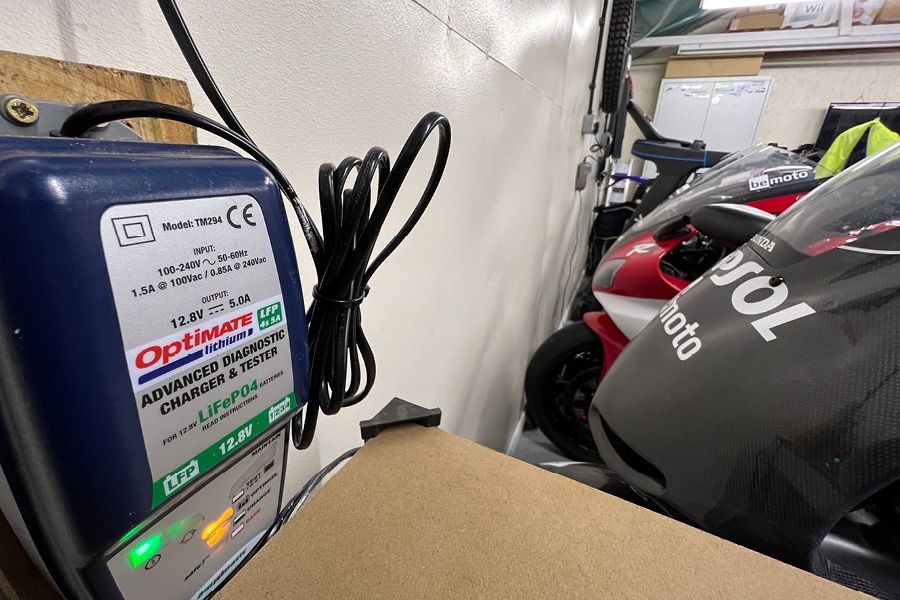 ---
What is SORN & Laid-Up insurance?
It covers the policyholder for the repair, replacement or cash settlement of a vehicle - road registered or not (e.g. race bike, motocross, project bike, etc.) - that is not used on the public highway against incidents of Fire, Theft or Malicious Damage.
SORN insurance does not give you any cover for accidental damage or third party liability on the road. It does NOT meet the requirements of the ROAD TRAFFIC ACT, so you can't ride it at all on public roads/highways, not even to a pre-booked MoT, but it can save you money if you only need fire & theft cover for bikes you're not using.
How does a vehicle qualify for SORN & Laid-Up Insurance?
The SORN insurance offered by BeMoto can be bought as long as your bike, trike or quad is stored in a locked, secure building with the appropriate security (e.g. not in a garden under a cover). We might not ask for proof of a SORN status at the time of securing the policy, but the insurer will ask in the event of a claim.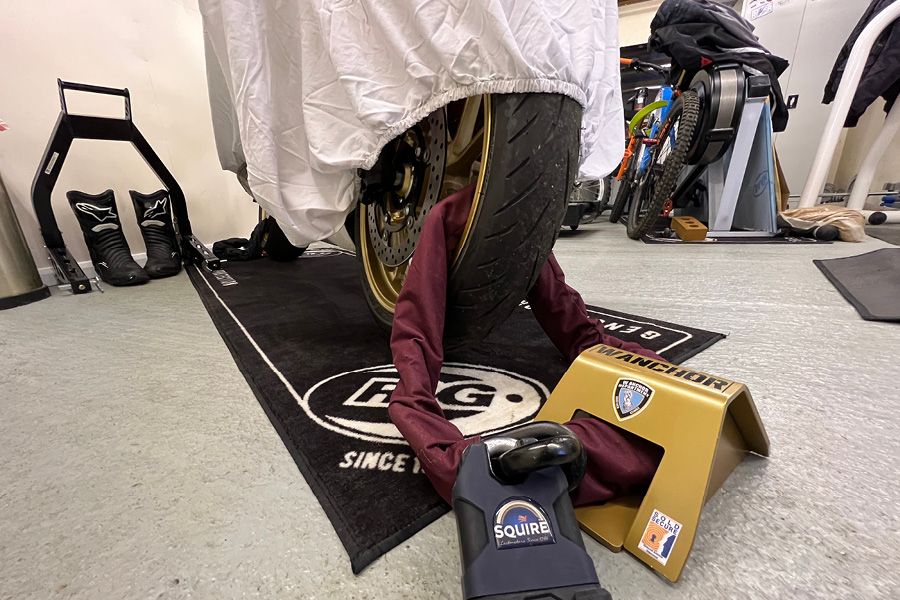 ---
Who is the ideal SORN customer
Someone not using a bike, trike or quad on the road and is the owner of the vehicle and has access to secure premises to store the bike in a locked building. This could be a motocross bike, track or race bike, project in pieces or a classic being restored, among many others.
What else can be covered by SORN insurance?

Pretty much anything that can be deemed as a motorbike, trike or quad. Even children's electric bikes. From BeMoto's point of view, that doesn't include anything solely pedal powered (breathe easy, Yamaha FS1-E owners…).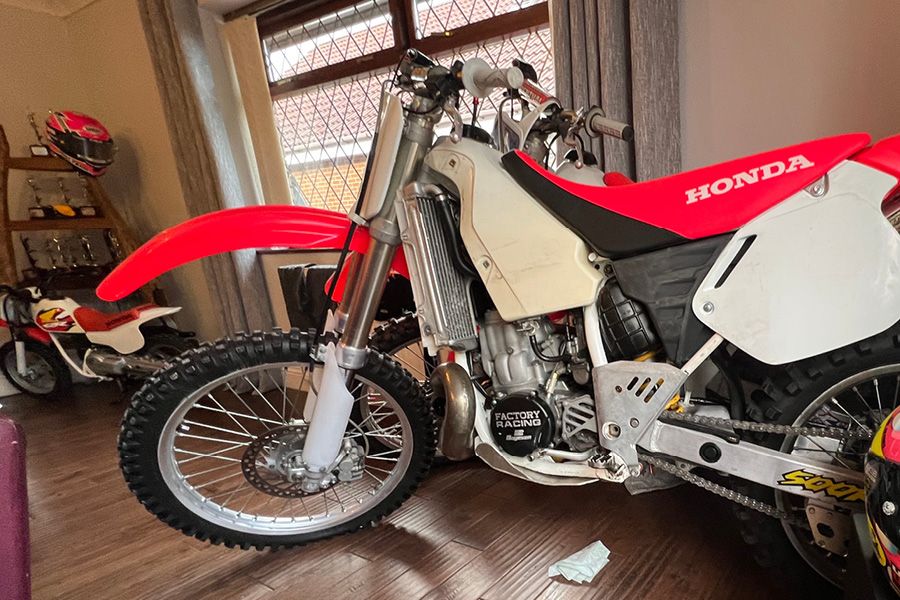 ---
Can I insure a motorbike that's kept in my house?
With BeMoto - absolutely. As long as the house has secure doors and windows and that the bike is secured with quality locks - they don't expect people to fit a ground anchor in their house for obvious reasons, but that would be welcomed if you want to go that far...
What if the vehicle isn't on my premises?

With BeMoto's SORN & Laid-Up policy, we may consider a 'garaged away' location if the vehicle is kept at an address that is secure in a suitable locked building. That could be a friend or family member's garage, a rented lock-up, your place of work, the North Pole - but BeMoto may want to validate the address and see how the vehicle is secured, usually by way of photos or video.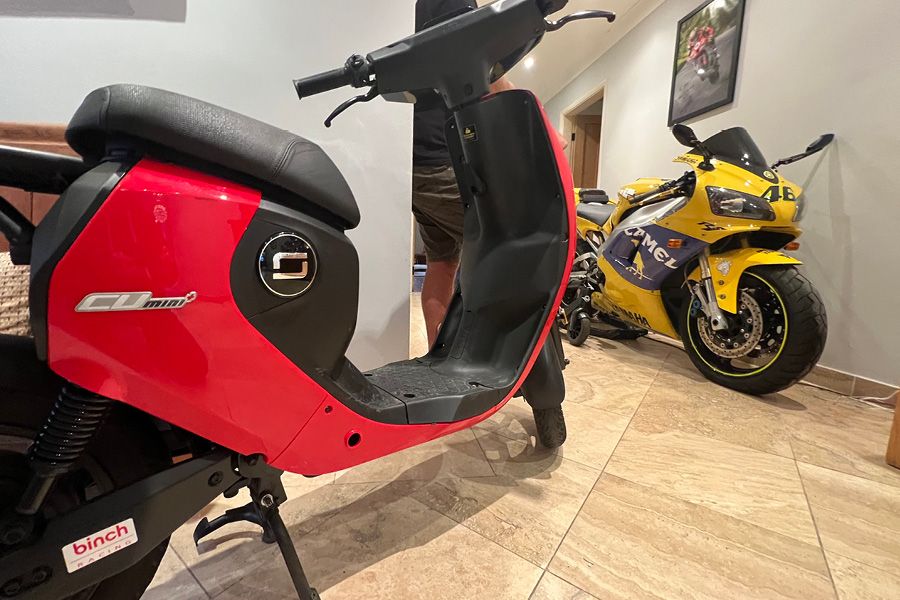 ---
Can any value of a bike be covered by SORN & Laid-Up insurance?
Yes. We will consider any type or value of motorbike, trike or quad, however higher value machines may require more security, for example a very expensive bike might need a tracker fitted or a monitored alarm on the building. For vehicles over the value of £2,000 that are not registered with a V5, BeMoto can still cover it, but they will ask for proof of Datatag as this is a way of certifying you are the owner of the bike.
Should I cancel my road insurance policy in winter to buy SORN cover?

That really depends on how much you currently pay for your existing road insurance and whether the cover remains valid without a road tax, so check with your provider (with BeMoto, you're fine on all road and SORN policies).
---
Will I save money if I cancel my road policy to buy SORN cover when I'm not using my bike?
SORN insurance is purely based on the market value of the bike, including any declared modifications: the more expensive the bike, clearly the premium will be higher.
Road insurance is calculated in a different way. The value of the bike is important, but there are so many other factors that could influence the rider's age/experience, previous claims, accidents or convictions, how many miles being ridden, pillion cover, business use, etc. You could pay less for road cover that is still valid for a SORN'd bike, but SORN cover would usually cost less for most road machines.
Does SORN insurance earn No Claims Bonus (NCB) or No Claims Discount (NCD)?
No. SORN insurance does not accumulate discounts for no claims, this is mainly for road policies where your riding experience and caution on the road is rewarded by insurers, whereas SORN insurance is already often lower premium and cannot be used to insure road riding. However, before you cancel a road policy to switch over to SORN insurance, think about whether you need to earn a full years NCB or NCD and will miss out by cancelling (if you're already on maximum then it won't make any difference, but if you're a new rider you probably want to get that years discount in the bank for future…
SORN - Useful links

---