---
What is The Longest Day Challenge?
By Luke Brackenbury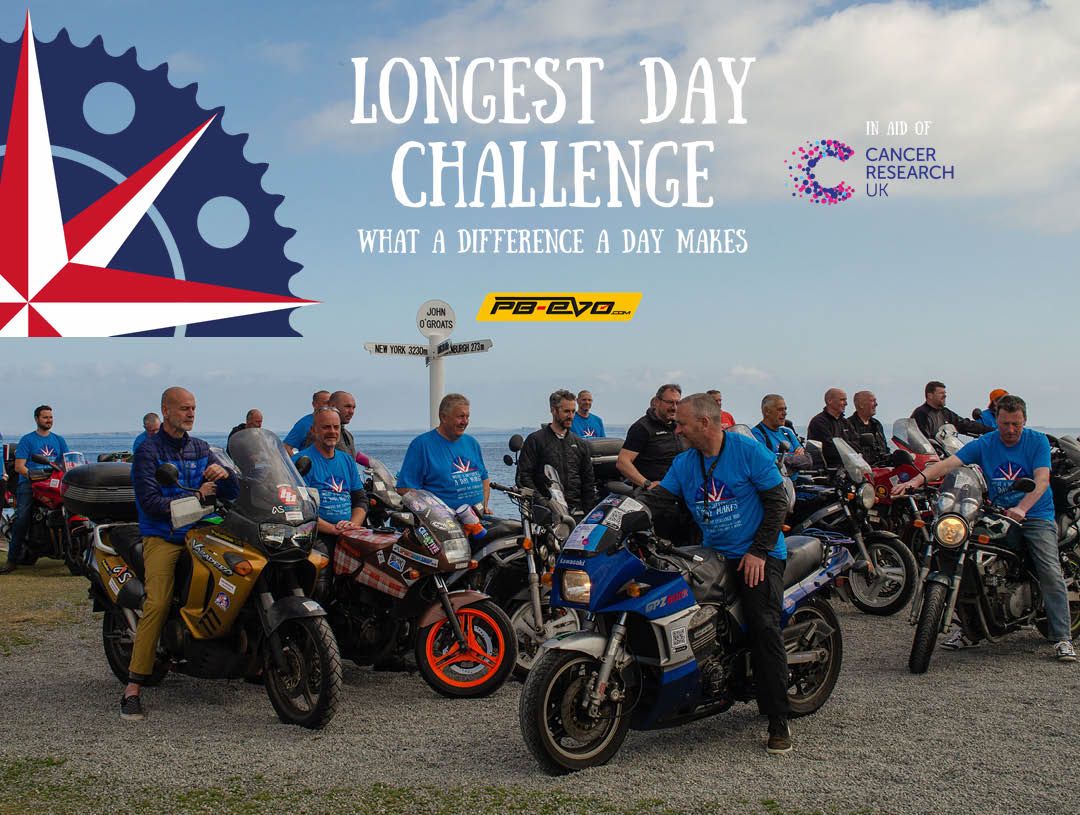 Land's End to John O'Groats is a long way by any form of transportation. It's even longest if you don't take motorways, you ride it on a bike that costs £600 or less and that you do it all in one day. And this is The Longest Day Challenge
---
At sunrise on the longest day of the year - 21st June - a group of (foolish) motorcyclists will set off from Lands End (England) with the intention of seeing the sunrise 24-hours later over John O'Groats (Scotland).

As if that wasn't difficult enough, they will be attempting the almost 1000 mile route not just without using motorways, but also on motorbikes which have been bought and made road legal for no more than £600.
In the motorcycling world £600 doesn't get you a lot - especially these days. It's actually quite daft the sort of money that no-hoper bikes are fetching. Think "part finished project". Think "hasn't run for years". The kind of motorbike that is held together by rust, mould and optimism. Often duct tape and cable ties (or both). The type of motorbike that gets overtaken by everything and everyone on the road. And pavement.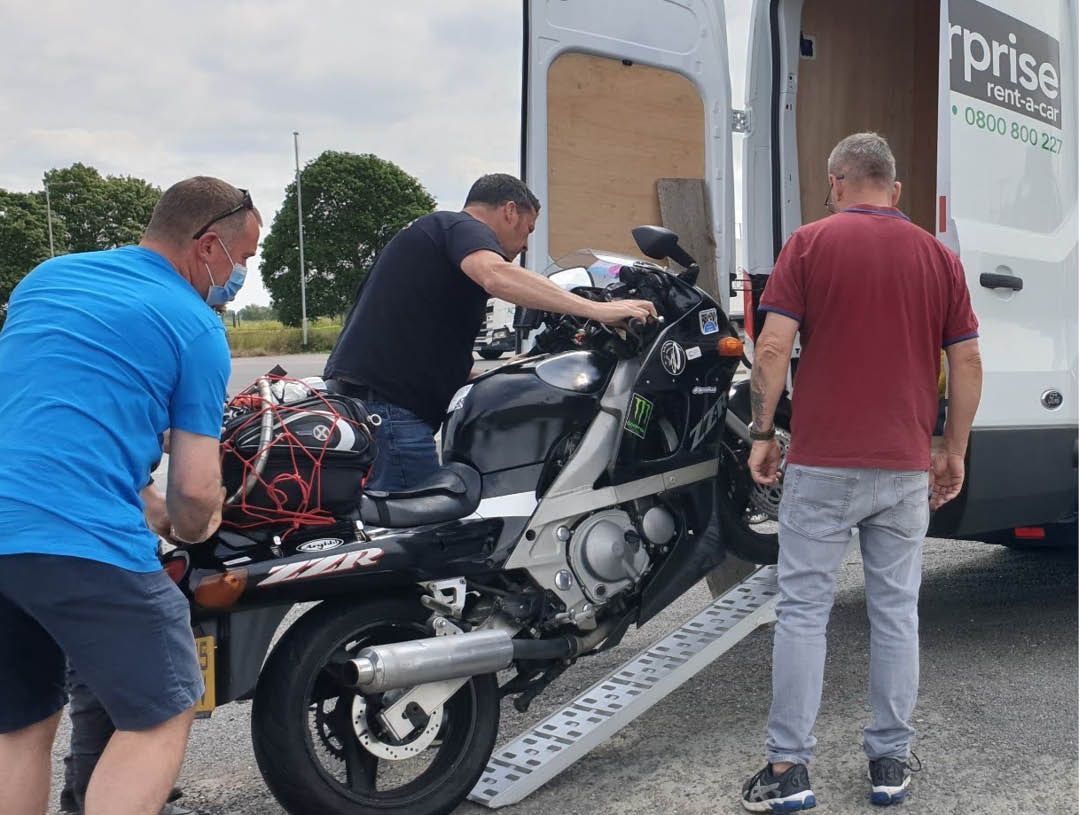 So, to make the journey in 24 hours from one end of the country to the other means desperate individuals will nurse their rag-tag, ailing machines through the night, driven on only by pasties, a steely determination not to fail and the motivation to raise money for a worthy cause.
"The Longest Day Challenge" challenge is in aid of Cancer Research UK and to date has raised over £250,000 since it first ran in 2013 with the 2021 event raising an astonishing £75,000.
BeMoto's own Luke Brackenbury took part in the ride last year, raising £2520 in the process. To be truthful, he made only 620 miles of the 1000 mile route before his year 2000 Suzuki Burgman 400 - aka 'The Brackenburgman' refused to start after a fuel stop as 14 hours of flat-out abuse finally took its toll.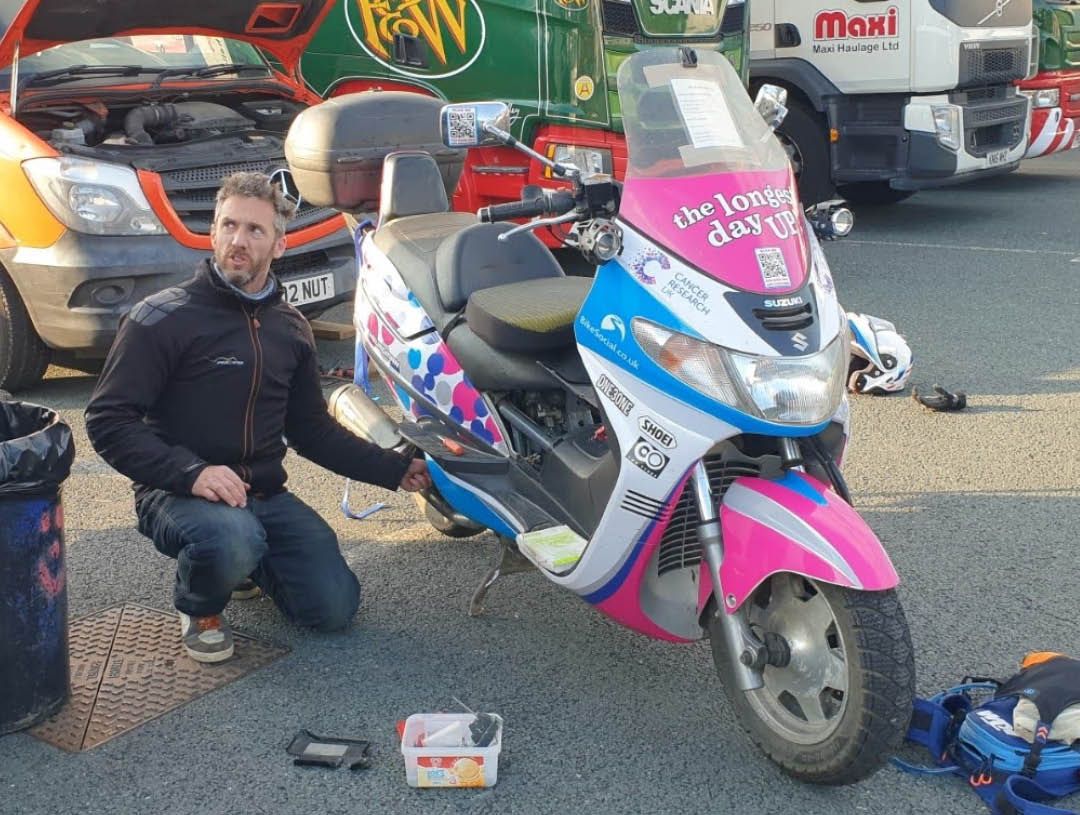 Luke returns in 2022 (because he didn't reach the finish line by bike in 2021) on RiTA, the £300 Project CB500. BeMoto is also supporting the event as well.
John McAvoy is in charge of the ride, having ridden the first one with a group of friends and then - like a lot of things in motorcycling - things just snowballed. What keeps him coming back for more and organsing this?
John McAvoy said: "To be honest, it's reached a point now where these so much interest in the event, and so many people who want to take part in it, plus the sheer amount of money it raises for a very good cause, that the thought if not doing it just isn't an option.
"I'd also be lying if I said that just like the riders who do it, I wasn't still motivated by people who I love that have fought and in some cases lost a battle with cancer. Keeping it going is my own way of trying to do something little in their memory.
"It's also a great adventure even if I spend the day in a van instead of on a motorbike, I mean, who doesn't like a big road trip ? Plus, the people who do it each year all meet as strangers, but leave as friends which is always a humbling experience."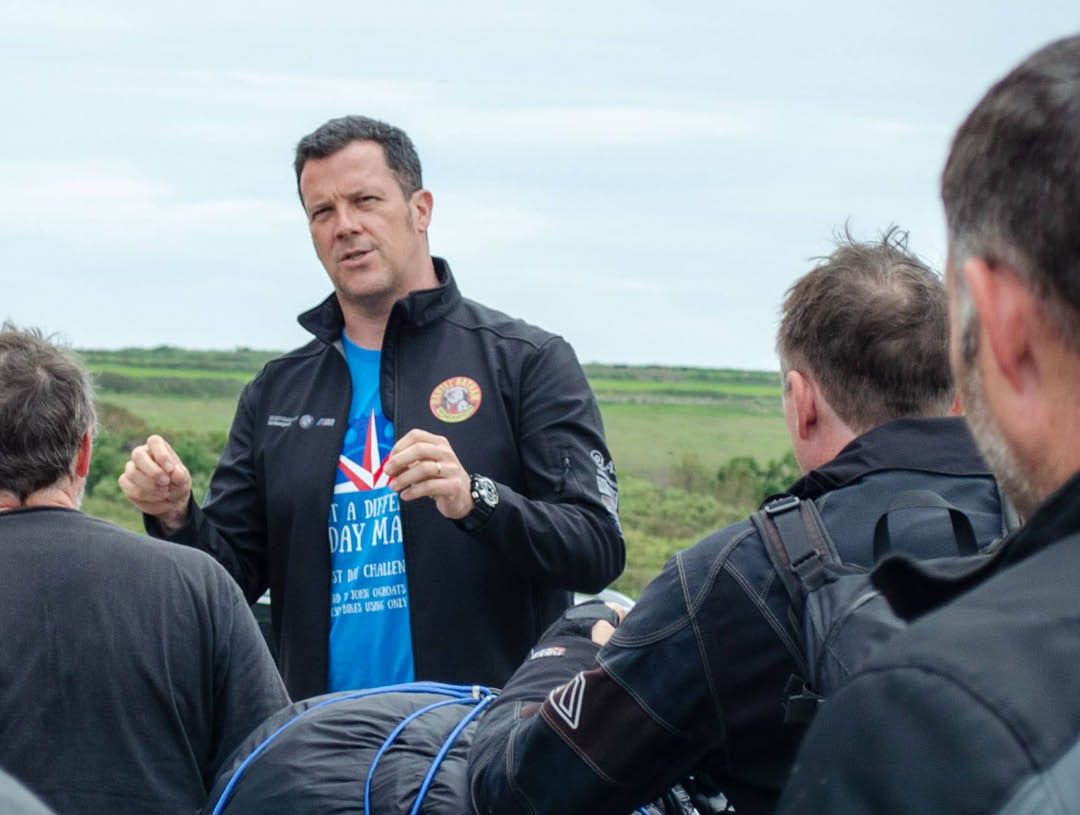 ---
So here's a bit more detail about the event and how you can get involved…
How it works (loosely)
Riders request a place on the ride (limited to 42 riders in 2022). They can express their interest by contacted via the official The Longest Day Challenge website or Facebook page.
On notification of a successful entry, they purchase a bike costing no more than £600. This does not include everything required to make it pass an MoT. It's also about being in the spirit of the event. And VFR750/800s are kind of cheating bikes (but none are banned)
Riders pay £300 which covers one night in a hotel in Lands End and John O'Groats, one evening meal, a T-shirt and support along the ride with the Broom Wagon.
Riders set-up a page where all fundraising funnels into
A whatsapp group is created for people in the ride to get to know each other and share the progress of their bike preparation
The Route is shared - no motorways, set pit stops
Everyone arrives at John O'Groats for a team picture
---

Donate

Head to Longest Day Challenge to see who is taking part and how you can donate. Everyone in the ride has their own profile and donation page, but it all pools into the same pot. Everyone taking part and helping make this event run are heroes. It's such a huge undertaking of time, effort, mental and physical energy.
Every £1 donation means a huge deal to all those raising money.

---
Volunteers
The Longest Day Challenge isn't just about the riders taking part. There are so many more people giving up their time, skills, encouragement and whatever else they can spare to help the ride take place and help it be such a success.
Everything from creating and updating website, booking hotel rooms, plotting the route, organising recovery vans, staffing the excellent pit stops and so much more. It really is a team effort and not just those riding the shoddy old bikes. And although the ride takes part in 24 hours, there's a lot of time spent on it before and after.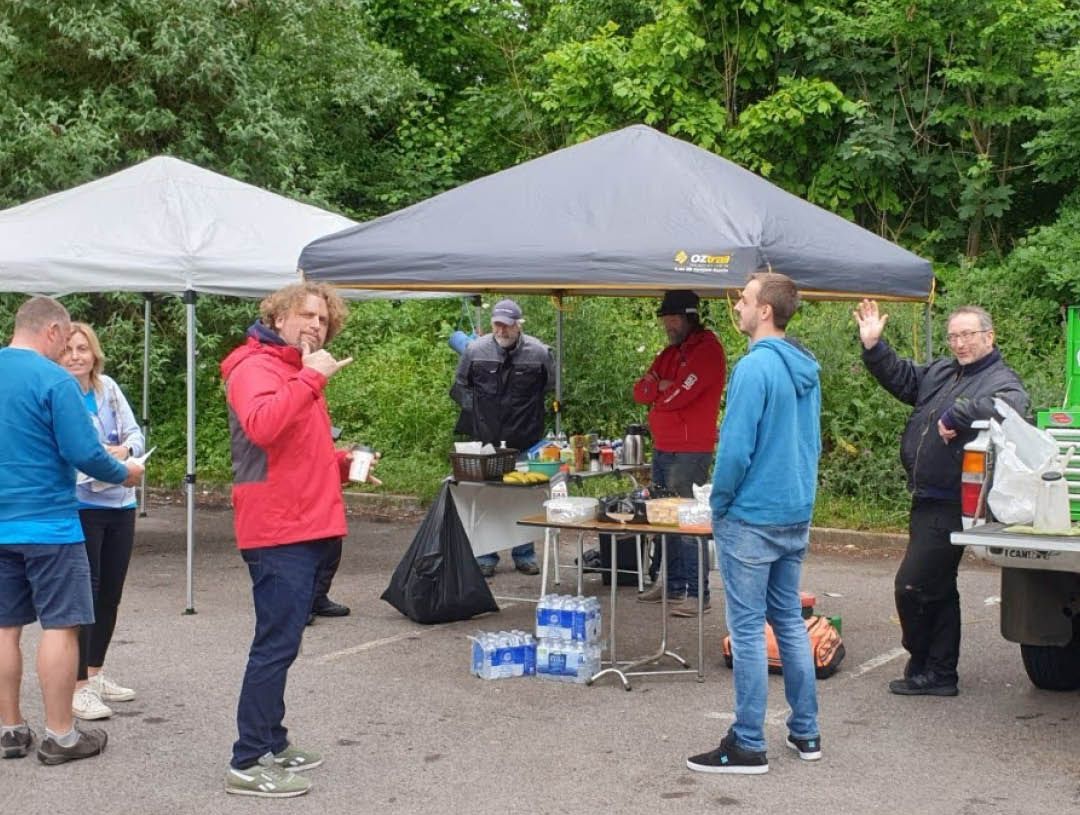 ---
The Route
TLDC ringmaster John McAvoy is responsible for this. Sometimes he's kind, sometimes he's not. Motorways are avoided and there's a ferry crossing involved. Parts of it will be epic, others hellish. If it was easy, everyone would do it…
The route is shared long enough in advance of the ride for people to get to know it. How they navigate it is entirely up to them.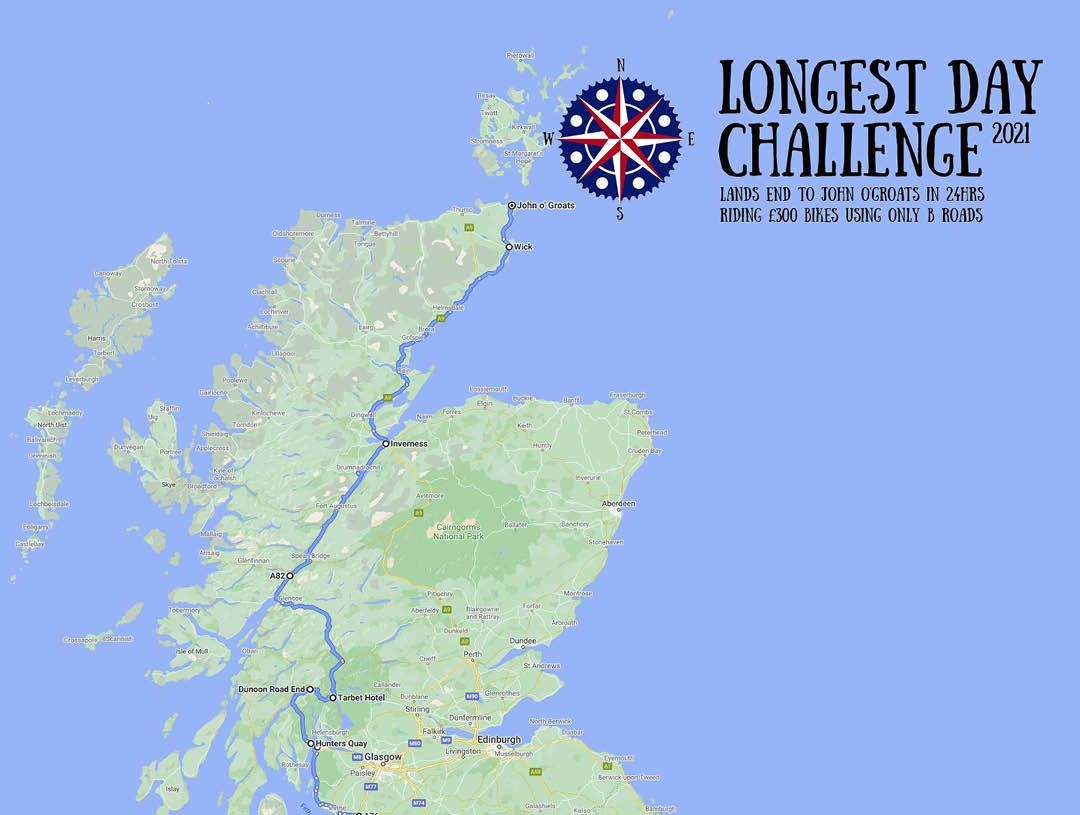 ---
Pit Stops
The Ride has designated pit stops that all riders need to check in to. These are close to fuel stations and are staffed by volunteers providing mechanical assistance and often home-baked nourishment. Seeing the friendly faces is like an oasis in a desert. In 2022, these will be marked out with BeMoto flags.
---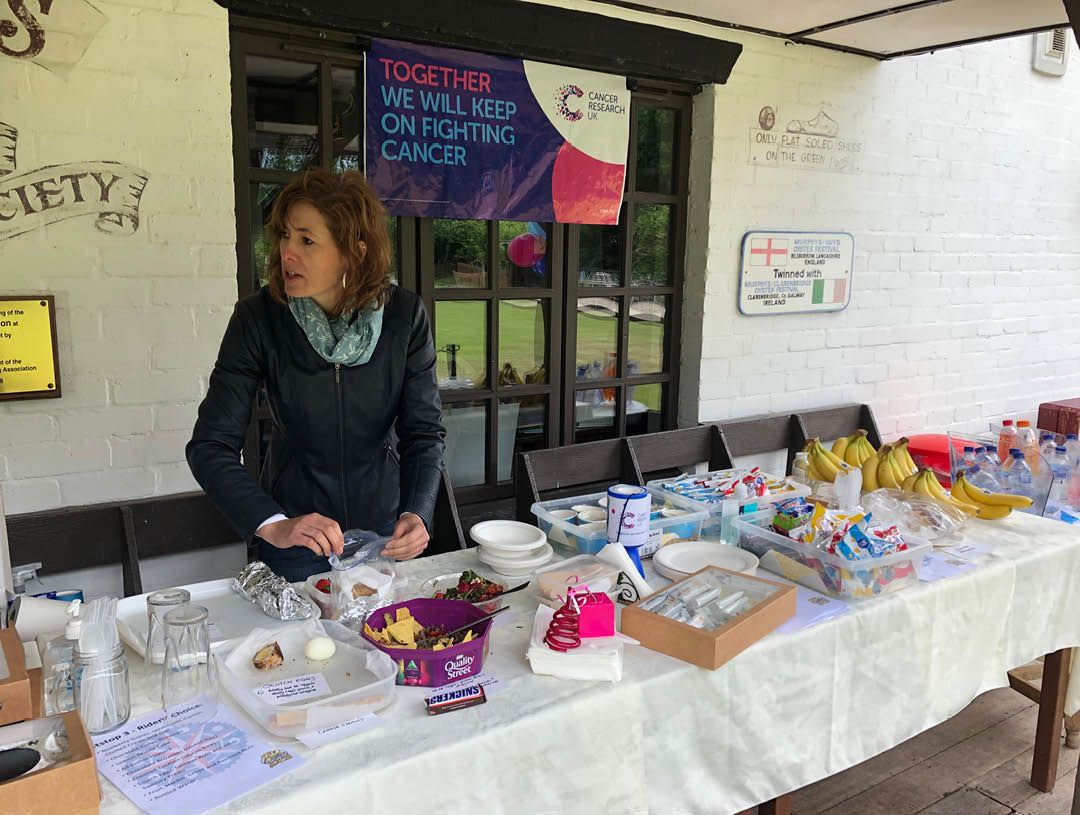 ---
The Bikes
The spirit of the class are bikes costing no more than £600 (was £300, up until 2022…) and that doesn't include the work needed to make it safe and have an MoT. It's all about the spirit of the class, and the ride would be hard even on a brand new bike. Part of TLDC charm is the bike prep and the nervousness of knowing it will reach the finish line. The array of bikes and the modifications deserve their own separate feature.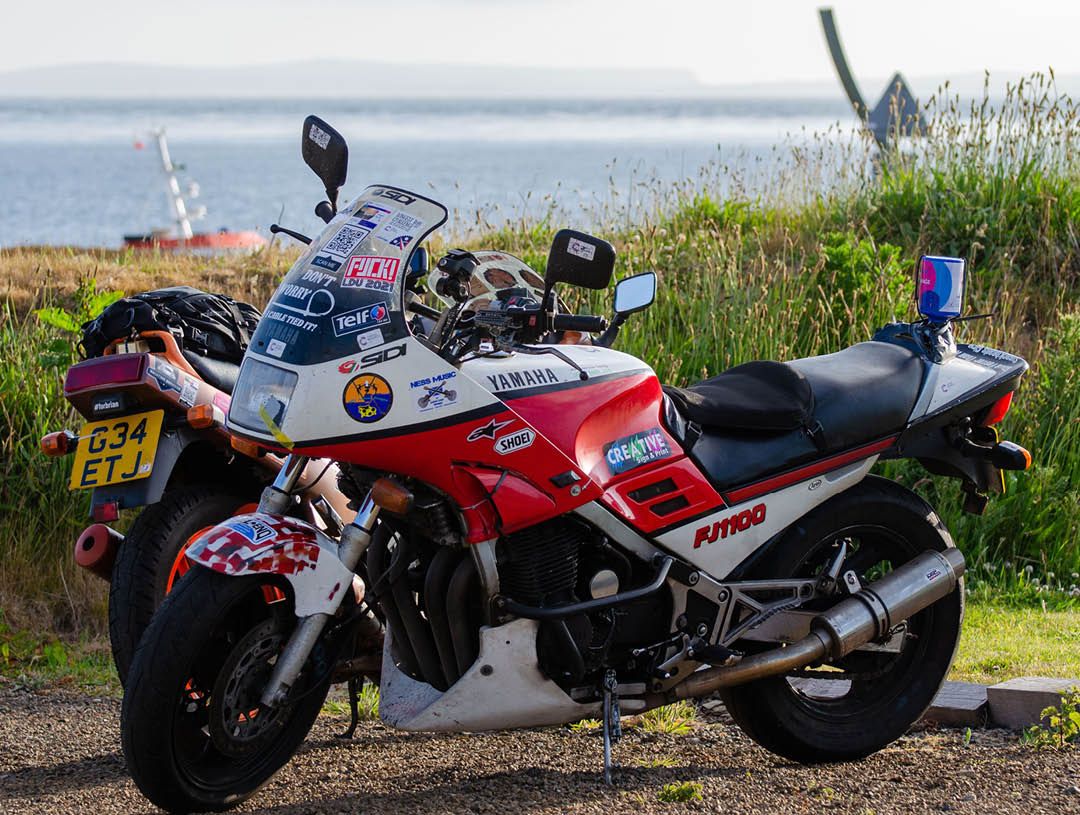 ---
The Riders
There are so many reasons why people undertake this ride, their motivations, their personal stories. Cancer is utter rubbish. The number of lives lost and families destroyed by this awful disease is truly shocking. So much is being done to battle cancer and the community spirit of motorcycling is a powerful one. Testament to this is that alone, The Longest Day Challenge has raised over £250,000 in the best part of 10 years.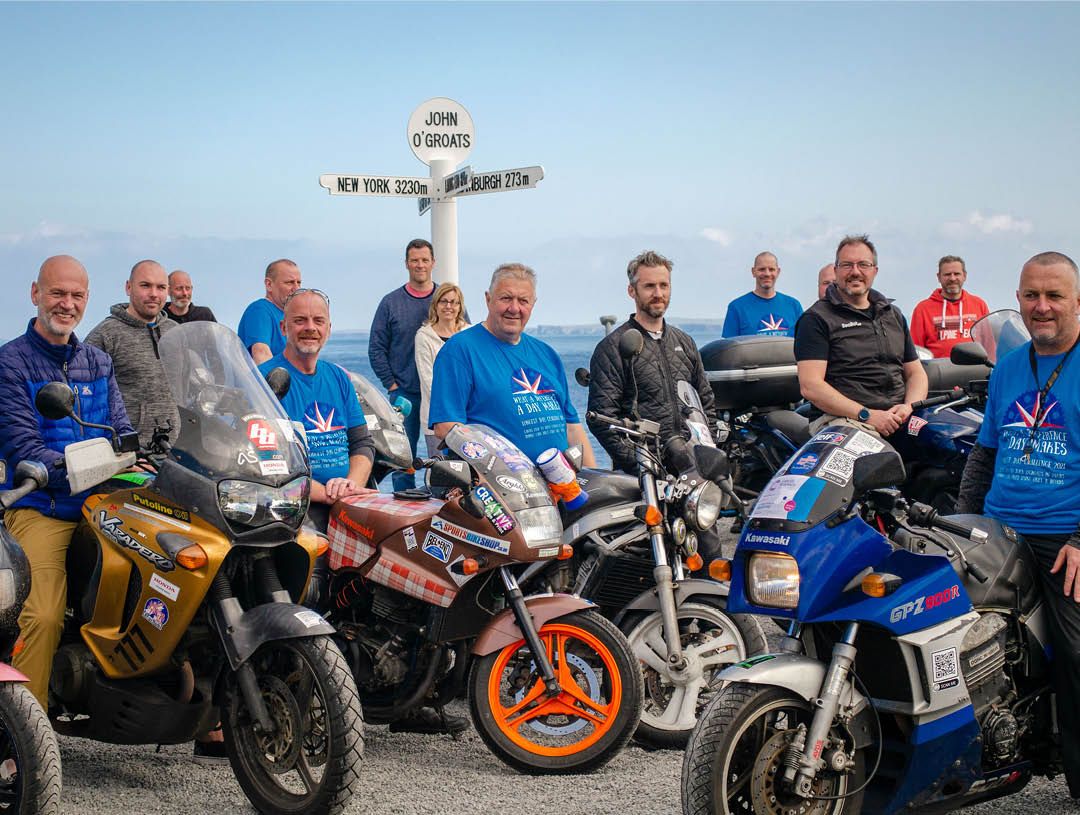 ---