---
When does a bike become old?
By Alan Dowds
We all love new bike season, don't we?
It's the most wonderful time of the year – like Christmas, New Year, the first day of summer hols, and yer birthday, all rolled into one. Lashings of sweet, sweet new metal, filling our heads with dreams of 200bhp engines, 180kg chassis, sticky rubber and slick suspension. All washed down with an affordable series of PCP payments, and a new Arai thrown into the finance package. Pure sauce.
But the passing of the model years also makes me a little sad. Because it means that more and more of my favourite bikes will now seem a little shabbier, a little greyer, a little bit less desirable. Yes, Suzuki's K5 GSX-R1000 from 2005 is still – and will always be – a legend. But looking at its chunky fairing panels, its trapezoid exhaust, its clockwork tachometer, it's all starting to look a bit, well, ancient.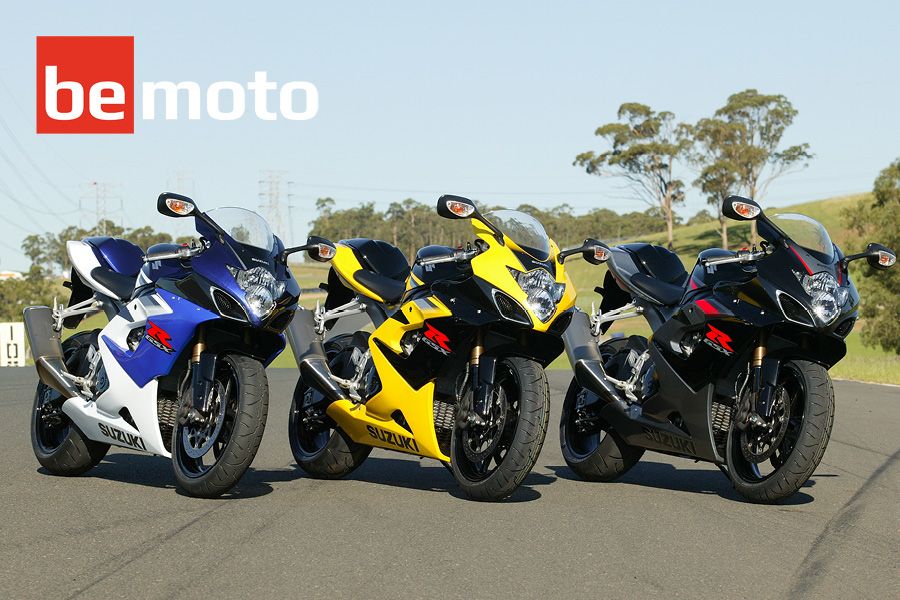 In my head, the 'cutoff' for proper old bikes is still about 1980. Anything before that – air-cooled Yamaha RD two-strokes, unfaired Kawasaki Z650s, two-valve BMW Boxers is definitely in the ancient class, along with the proper mental classic stuff from the 1960s and earlier. Meanwhile, machines like the Kawasaki GPZ900R or Yamaha FZ750 are – despite approaching their fortieth birthday – still pretty modern beasties. What about a 1993 Honda CBR900RR FireBlade or 1994 Ducati 916? Still cutting edge mate!?!? It's a puzzle for sure.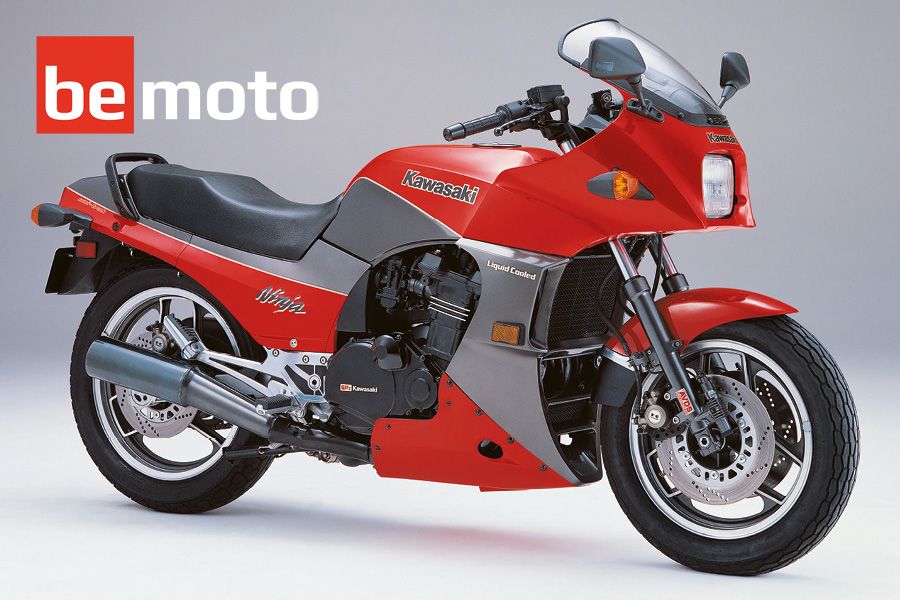 ---
So – what makes a bike look old?
Some of it is pretty obvious at first glance of course – conventional axial brake caliper mounts (when will that change from 'conventional' to 'unconventional'?), hugely long cylindrical exhaust silencers, yellow-ish halogen headlights, enormous indicators. These all render even an super-trick piece of tech-porn like the Yamaha OW02 R7 a tiny bit quaint. Kawasaki's ZX-12R was a bona-fide rocketship when launched, but its gigantic rocket-launcher end can and six-piston front calipers now make it look all cuddly and slightly befuddled, a bit like a favourite great-uncle on the Christmas sherry.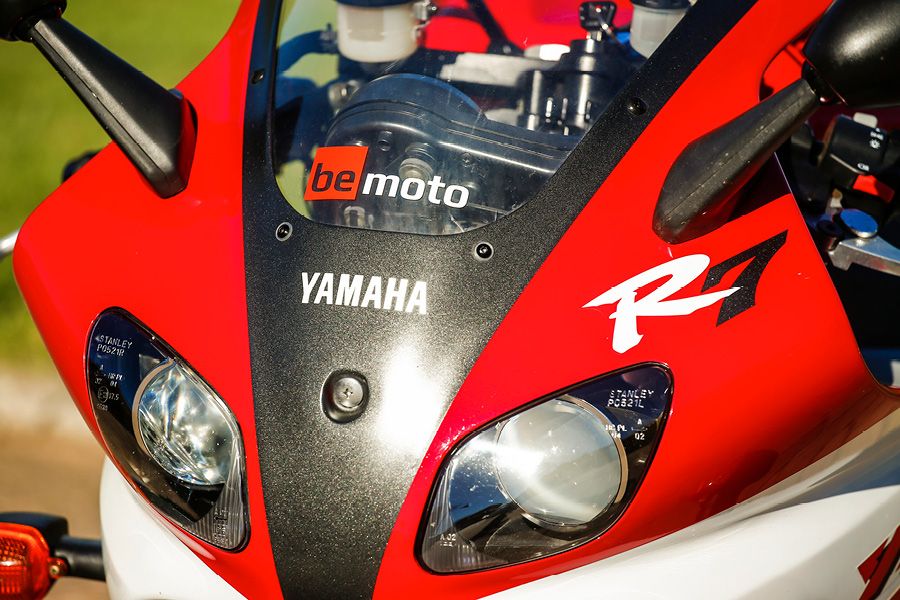 There are a load of more subtle things though. Like a reserve fuel tap, often matched to a snazzy choke lever – remember those? Or a headlight switch? Yes! Younger viewers might poo-poo the very notion, but we were once able to choose whether to turn the headlights on or not. And some folk back in the day would wire their tail lights into another switch so they could use the headlight to go flat out to escape from the cops at night more easily…
Even the feel of a key without an immobiliser chip built-in is weird nowadays. It's the same impression you get when you sit in a 1970s car without an airbag in the steering wheel: it's all weird and sharp-edged and skinny, like something you'd see on Antiques Roadshow off a steam train or a Sherman tank.
This all applies to race bikes too. It's bordering on sacrilege to even think it – but when you see one of Mick Doohan's old Honda NSR500 GP bikes at a show or a museum now, doesn't it look a little bit basic? We all love the smell, noise and fury of a two-stroke, and that ultimate expression of the form is properly legendary stuff. But the basic technology is properly stone-age now. Cable-operated carburettor slides rather than ride-by-wire throttles? Expansion chamber exhausts? Squared-off extruded alloy frame beams, axial-mounted brake calipers, porky old tail unit? Comparing a 1993 NSR500 with a 2019 RC213V feels like comparing a WW2 V1 missile with a Predator drone.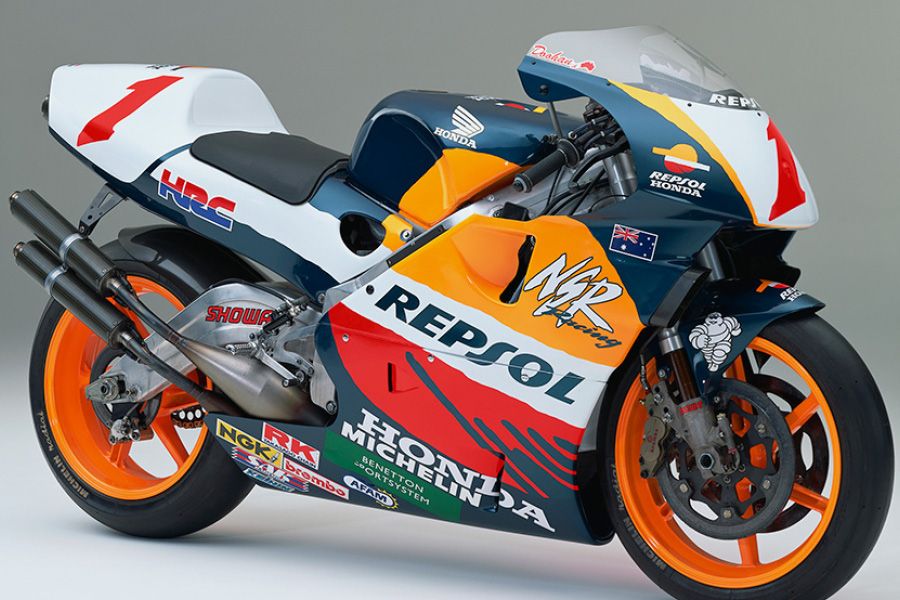 Working on bikes is very different too, and much better in many ways. I remember fettling a range of shit bikes in Scotland in the 1980s and 90s, and every electrical connector was always either turning a bit green, or already corroded beyond use. Even the copper wire inside the plastic insulation would turn rotten, so you couldn't solder onto it. Rubbish. Now, though, cunning mini-gaskets inside every multi-block plug keeps out the rain and salt a treat, and wiring is about ten million per cent more reliable. Engine cases that used to be held on by super-tight-yet-super-soft cross-headed screws are now mounted with nice stainless Allen headed bolts, or neat 8mm hex-heads. And fuel injection has turned out to be much easier to tune and maintain than old analogue carbs ever were.
It's not all gravy though; those slick new fairings which have fabulous lines, cunning aero-skillz and gorgeous cooling ducts are a massive pain in the arse to get on and off now. Ever tried to lift the tank on a Suzuki GSX-S1000 or the like? All that plastic round the radiator and tank is interlinked and interconnected by a series of hooked tabs, all of which feel like they're about to shatter into a thousand bits with every movement. The workers on the assembly lines must have degrees in advanced origami to get these buggers put together, and £95 an hour plus VAT for a skilled spanner maestro to take it off and back on again seems a bargain…
So – all the juicy goodness that was on show at the Milan, Birmingham and London shows this season might make your pride and joy seem a bit 'meh' at the moment. But when you pop your head round the garage door to check on her tonight, remember that, as with people, getting old is just a state of mind…
---
Check out our feature about investing in classic and vintage bikes, including the iconic Ducati 916.

---