---
Yamaha RD500 2016 Concept
By Kar Lee
Exclusive rendering for BeMoto by Kardesign

In a market dominated by the four-stroke motor, it's easy to forget that big strokers once roamed the roads, leaving beautiful plumes of smoke in their wake. Originally created for Performance Bikes magazine, this virtual RD500 CGI gets a BeMoto update for 2016.

---
The year is 1984 and two-strokes rule, rather than damage the planet. Yamaha RD350LCs and Suzuki Gammas are literally smoking the competition, running piston rings around bikes twice their size while their hooligan bomber jacket-wearing pilots cackle manically inside their Simpson Bandit lids. It's a golden era. While Yamaha made lumbering FJ1100s for men to go touring, they also built RD500s on the back of GP success for boys who could afford the finance. In truth, the RD was a complex, cobbled-together rush job and Suzuki's later square four RG500 was faster and angrier, but it didn't matter. The clock was ticking on this glorious two-stroke era and ever-Draconian emissions legislation meant the end of the road for high-performance strokers.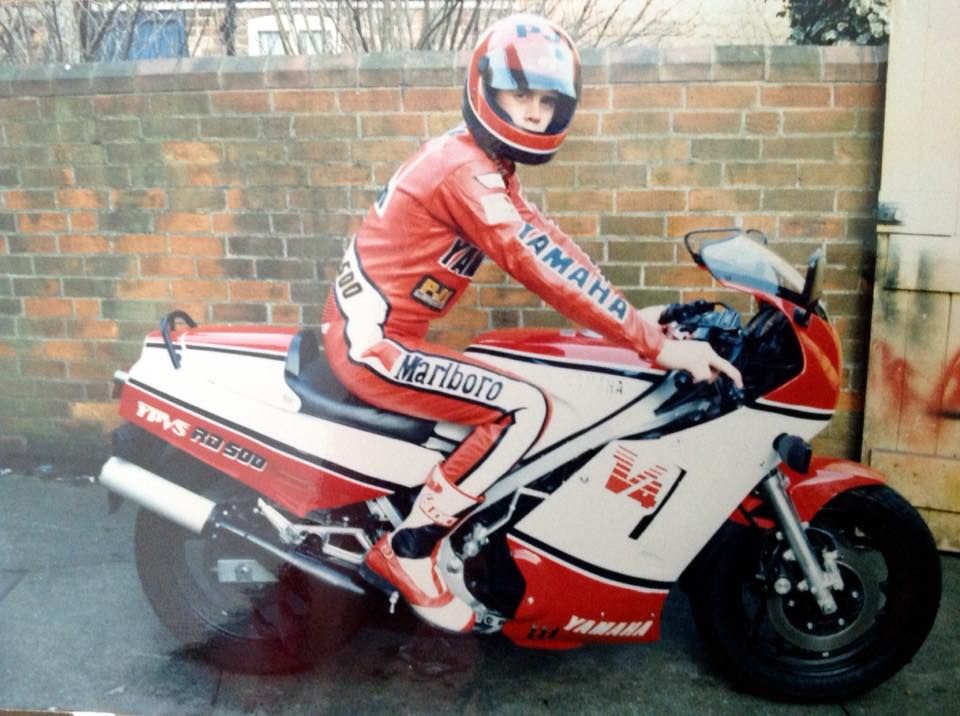 Looking cool... Image supplied by Kevin Lovley via BeMoto Facebook of his beloved RD500.
---
In a parallel world... this bike exists!

On planet BeMoto Yamaha's biggest LC lives on, still terrorising overweight four-strokes and thrilling riders. Interestingly, Suter have just announced details of their own 576cc V4 two-stroke – now available for public purchase. It gives us an idea of the brain-melting performance of what a modern day RD500 would be like when you discover the Suter weighs just 127kg, makes 195bhp and a claimed top speed in excess of 200mph.
The engine is an evolution of the original RD500LC V-four but instead of making 80bhp, we're looking at a true, reliable rear-wheel, fuel-injected, ram-air 150bhp of YPVS joy and a healthy 65lb.ft of torque. As before, the rear cylinder exhaust pipes cross over to ensure they're the required length before exiting under the tail unit. Can you hear the cackle from those four stingers? That's the sound of the best power-to-weight ratio on any modern production bike.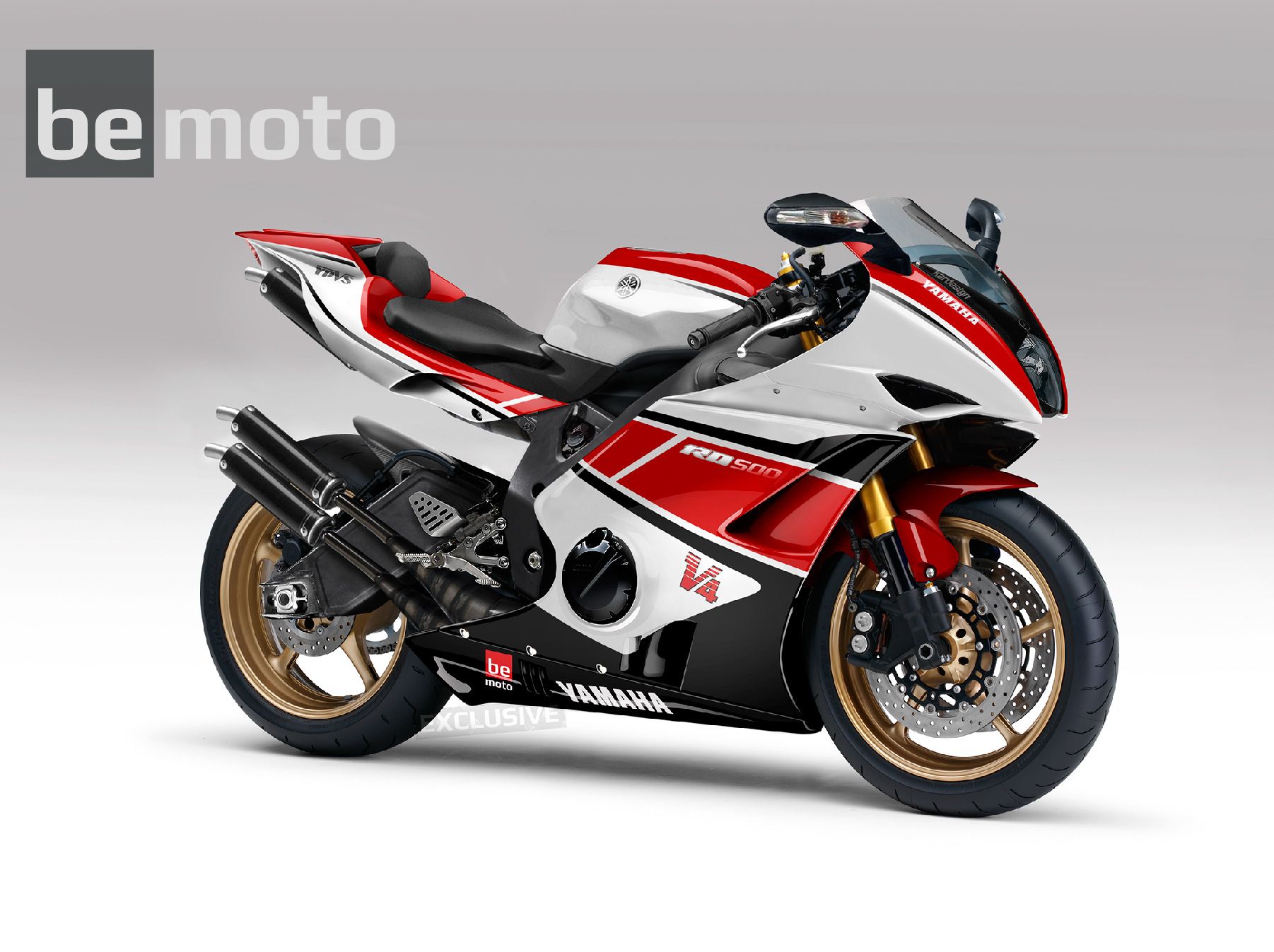 A fusion of YZR500 and R1 engineering result in a frame that can take the stresses a peaky high-performance stroker will deliver. Unlike the European 1984 RD, this is lightweight alloy instead of steel. Suspension comes from the R6 and is adjustable for high and low-speed compression damping. The rear shock is situated in the traditional location behind the engine as opposed to under it as on the original. There's no comedy ineffective anti-dive valving in the forks or fashionable-at-the-time sixteen-inch front wheel either.
Heat could be an issue with a compact V-four layout so the RD's bodywork is designed to keep things cool by channelling air where it's needed. Cool air is forced in, warm air is expelled. The tail unit houses the exhausts from the rear cylinders while the seat pad opens to reveal a small storage compartment for that all-important spare bottle of fully-synthetic two-stroke oil.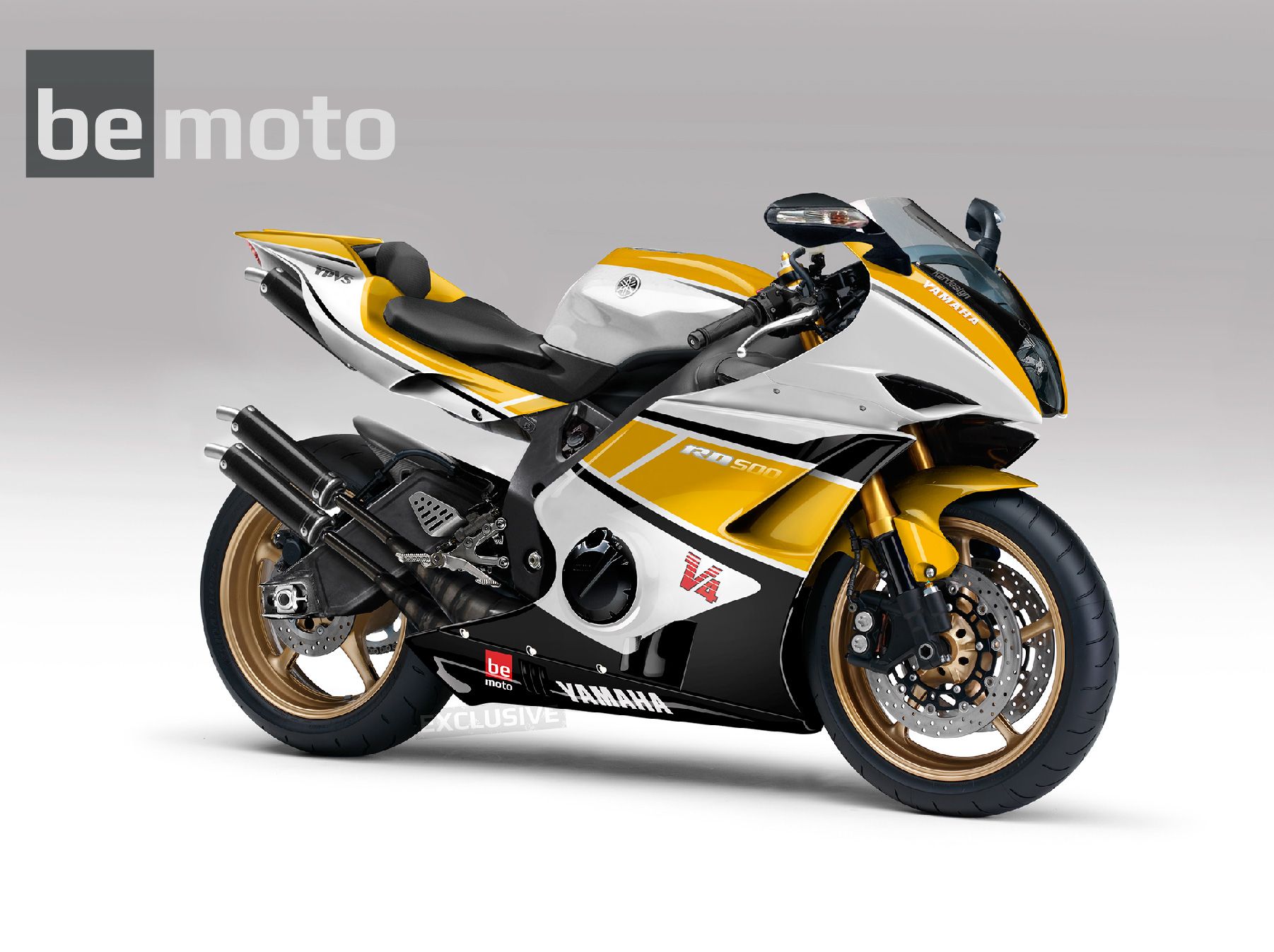 Speak to BeMoto on 01733 907000 about your Yamaha Motorbike Insurance no matter what bike, how old it is or how much you've modified it - we love them all including Multibike Insurance collections - we even offer trackday cover and SORN insurance if you need it.

---