---
Yamaha RZ500 (RD500LC) 'R5'
By BeMoto
We dreamed it... An Aussie made it!!
We shared our concept RD500LC earlier in the year (below) and it got quite a reaction on social media. Yamaha would have queues of two-stroke fans around the block if they actually made it... Well Robert Hook from dan under has actually done it, only using an R6 frame rather than the R1 we imagined!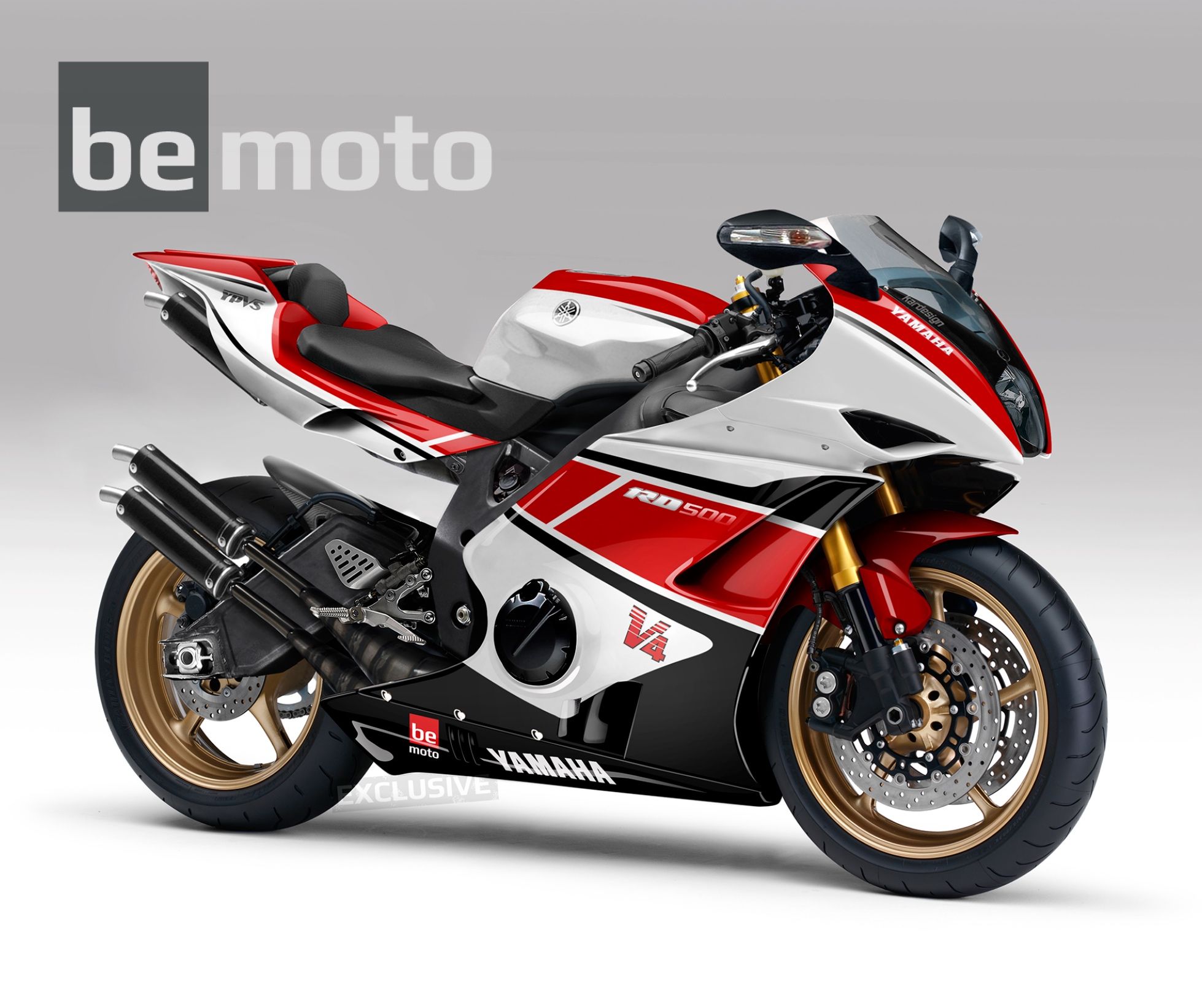 ---
Motorcycle or Art Sculpture?
Featured in Australian Motorcycle News, this Yamaha RZ500 'R5' was created by Robert Hook in his Melbourne garage, a large scale model sculptor, ex-racer and motorcycle engineering genius.
Known as the RZ500 elsewhere, the Yamaha RD500LC (Race Developed Liquid Cooled) as we know it, was based on the Kenny Roberts 1983 GP bike with a 500cc liquid-cooled V4 two-stroke engine and the legendary YPVS exhaust power valves.
Having squeezed the 1984 Yamaha 500cc engine into a 2006 YZF-R6 frame with original '84 electrics, minus the kickstart ("give us a bump"), Robert has fitted pipes from a TZ250, hand sculpted body panels to fit the modified R6 sub-frame, fitted Galespeed forged wheels and bored out the engine to deliver 110bhp at the rear wheel - not bad for a 140kg 30-year old bike!!
If only Yamaha would make this today....
---
Enjoy the photo's below and check out the rest of the RZ500 album at Photobucket.com.
Why not also check out the BeMoto concept Yamaha RD500 rendered by Kardesign, a 21st Century "Parallel World" refresh of the Yamaha RD500.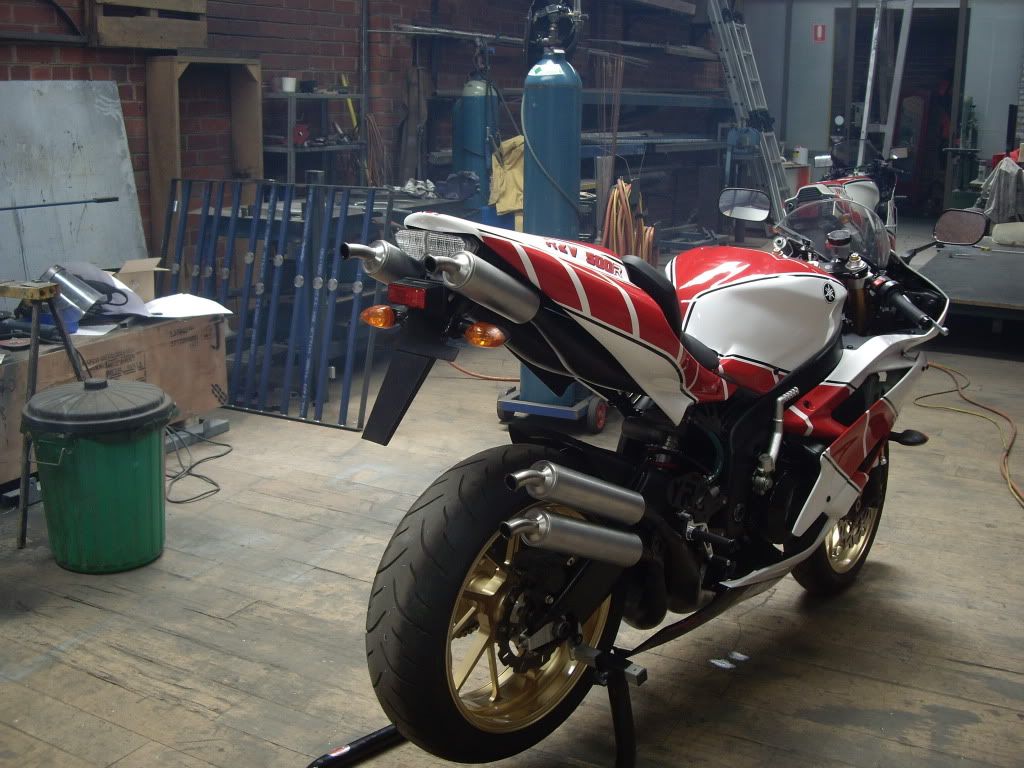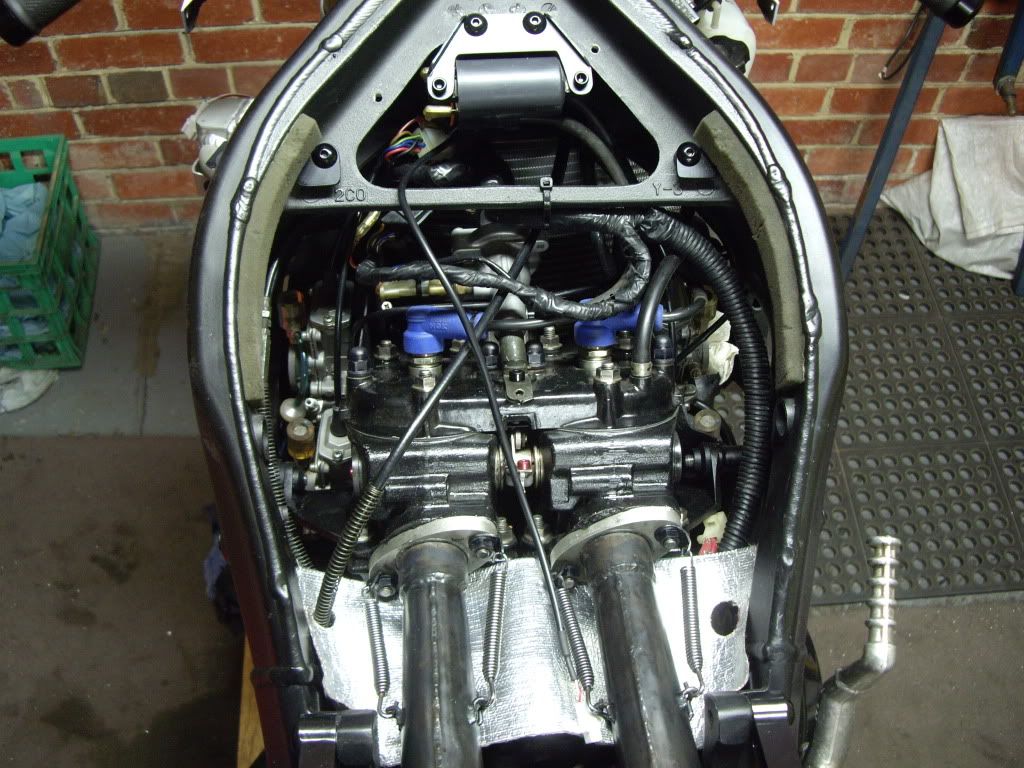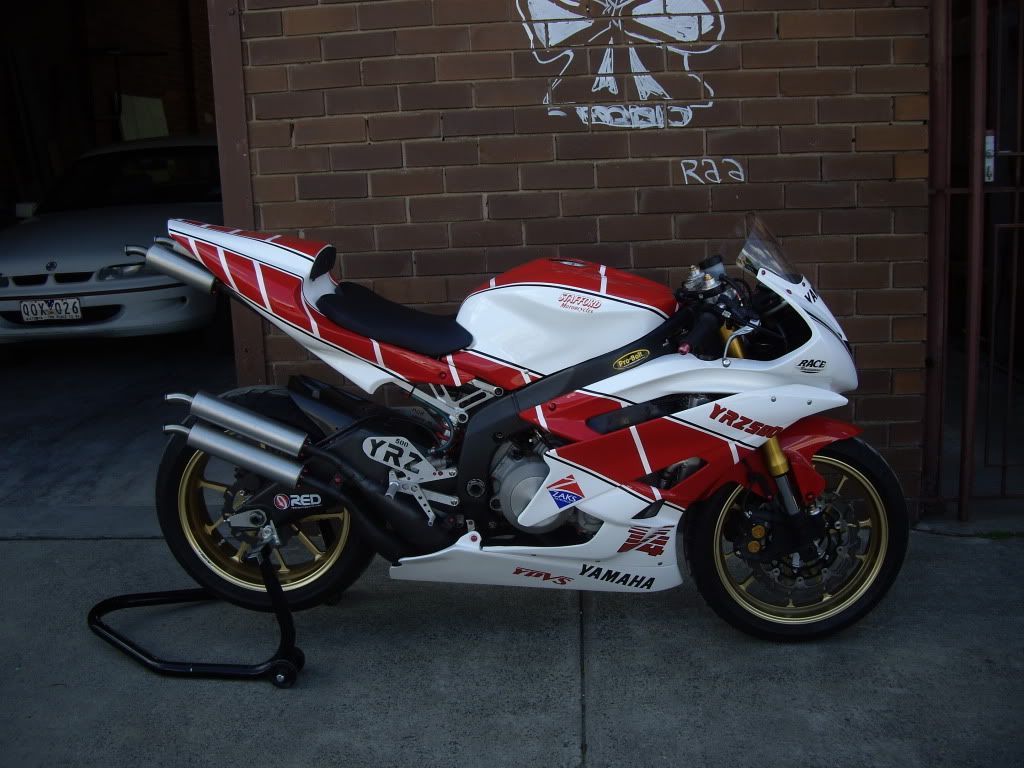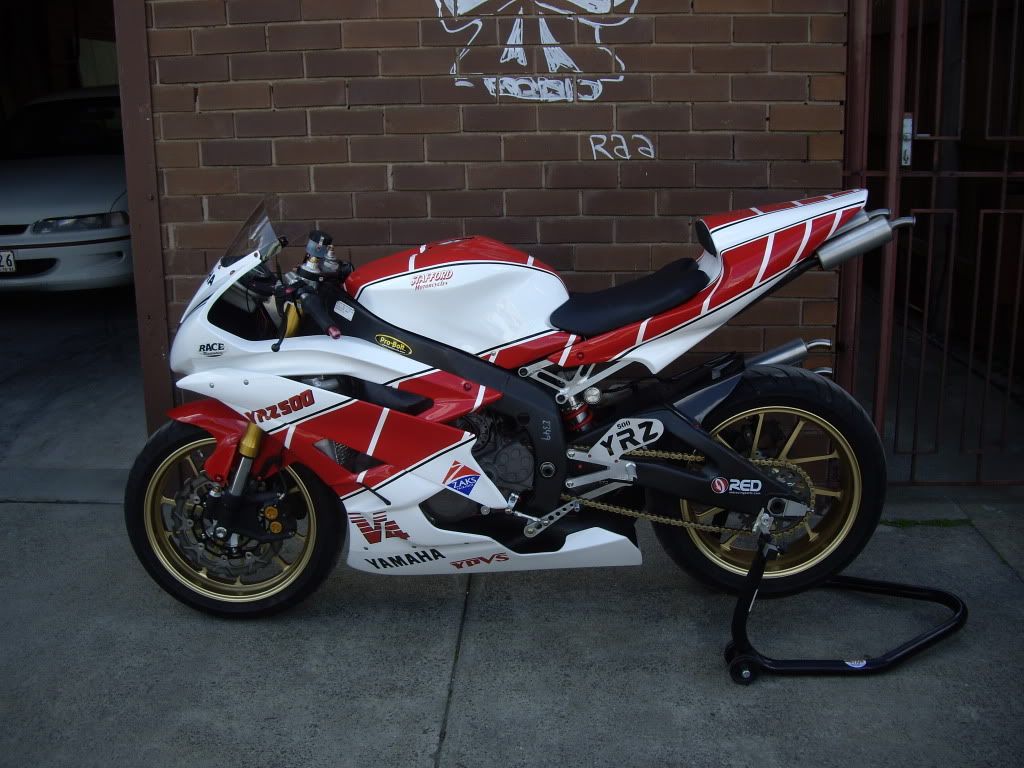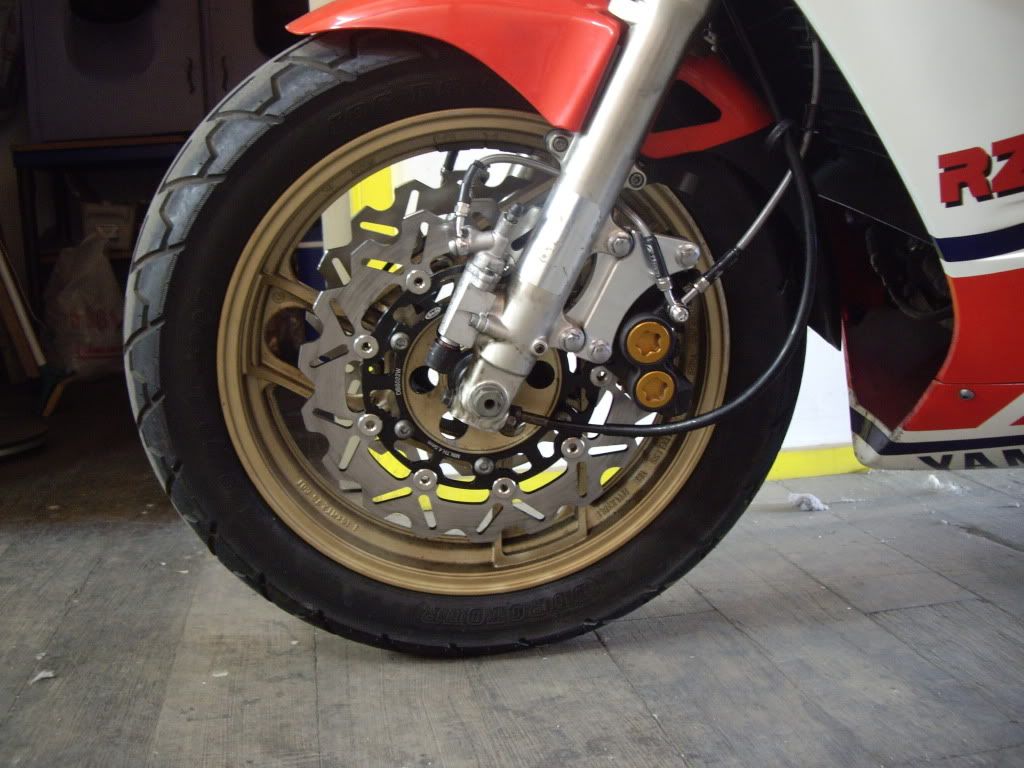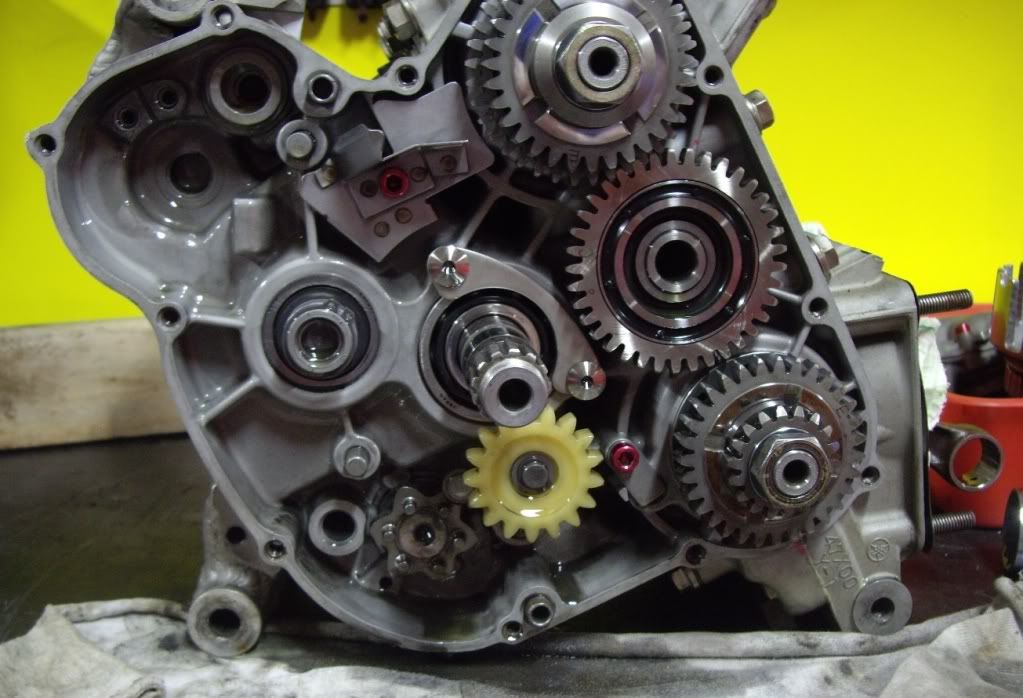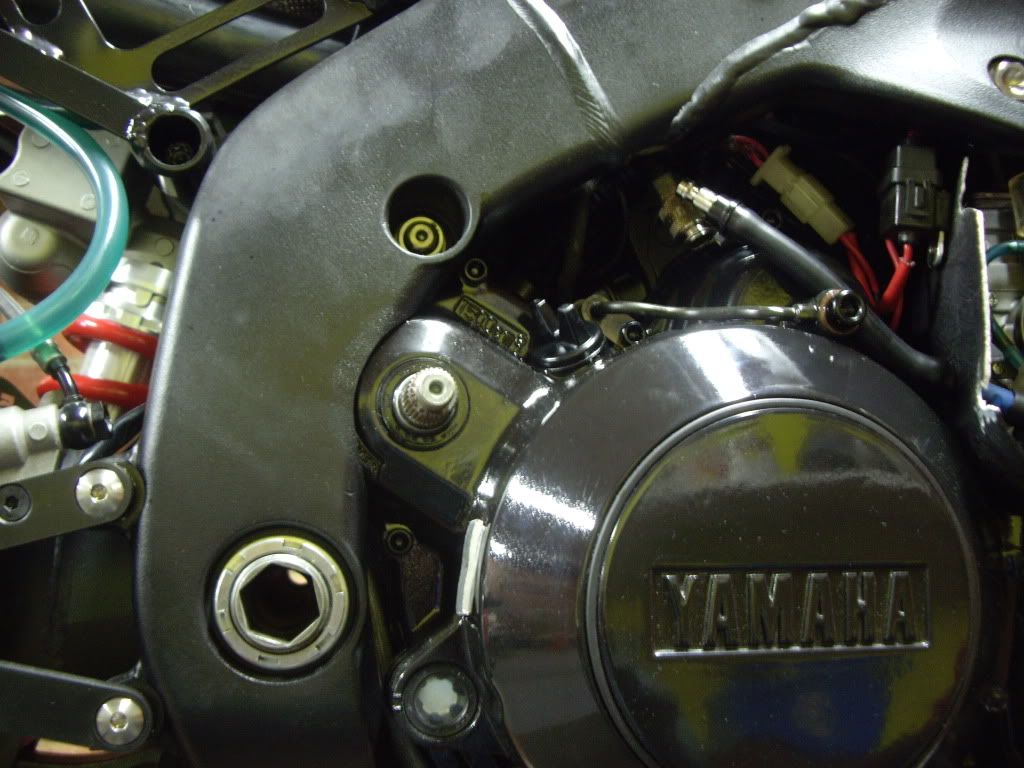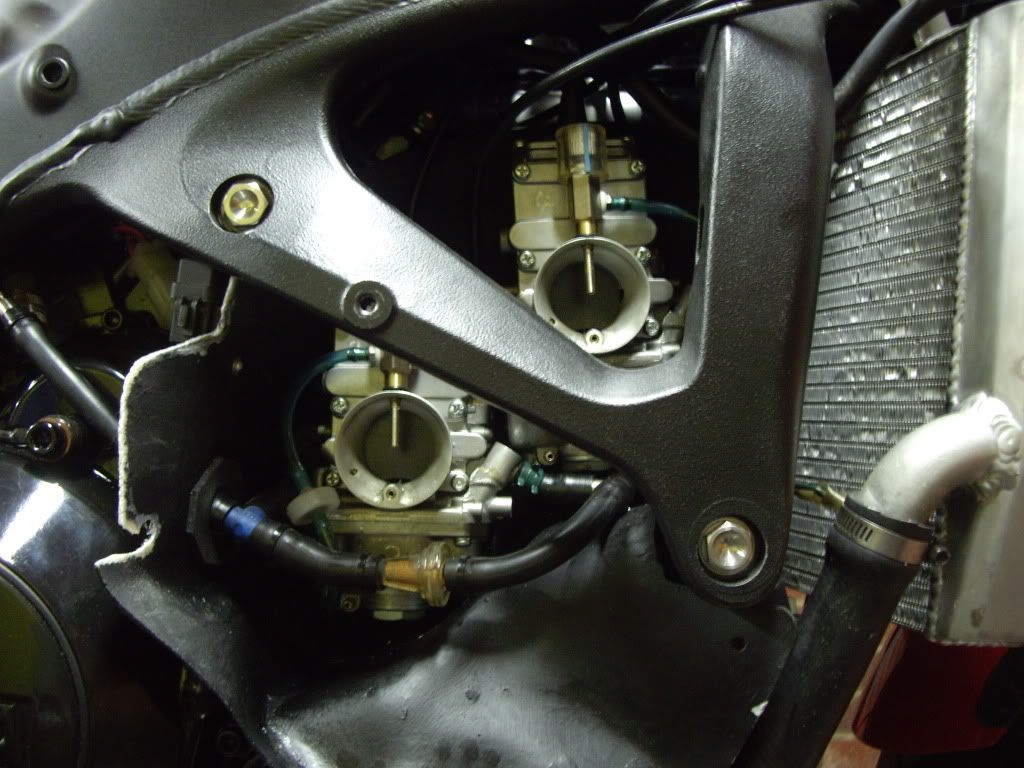 ---
Hear it sing...
---
We offer tailored motorcycle insurance for standard and modified road bikes, we also have a range of non-road products:
Yamaha road bikes (Carbon Cover or Titanium Cover for standard, modified & multi-bikes)
Yamaha road-legal Quads and Buggies (up to £10,000 value)
Yamaha Fire & Theft Insurance for track, race or dirt bikes (SORN or without a V5)
Yamaha trackday insurance for damage at UK or Euro circuits
Call us on 01733 907000 to get a quote for your custom bike insurance.


---
* Calls are recorded for our joint protection

---