DAVEY TODD BECOMES BEMOTO AMBASSADOR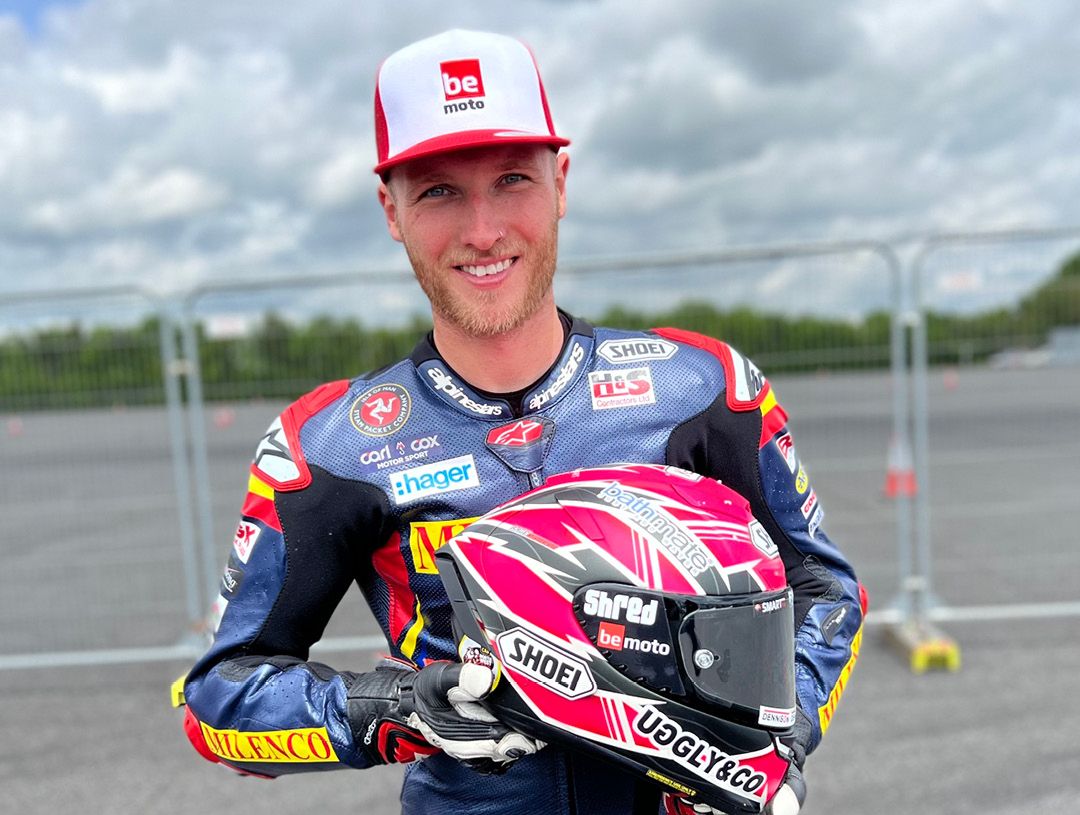 ---
BeMoto will be supporting Davey Todd as the short circuit and road racer becomes an official ambassador for the motorcycle insurance broker in 2022.

The logo of the modified and multibike specialist insurer, based in Peterborough, is displayed on the side of Todd's Shoei helmet for all rounds of the Pirelli National Superstock Championship as well as the Isle of Man TT, which he rides in both for the Milenco by Padgetts team on Honda machinery.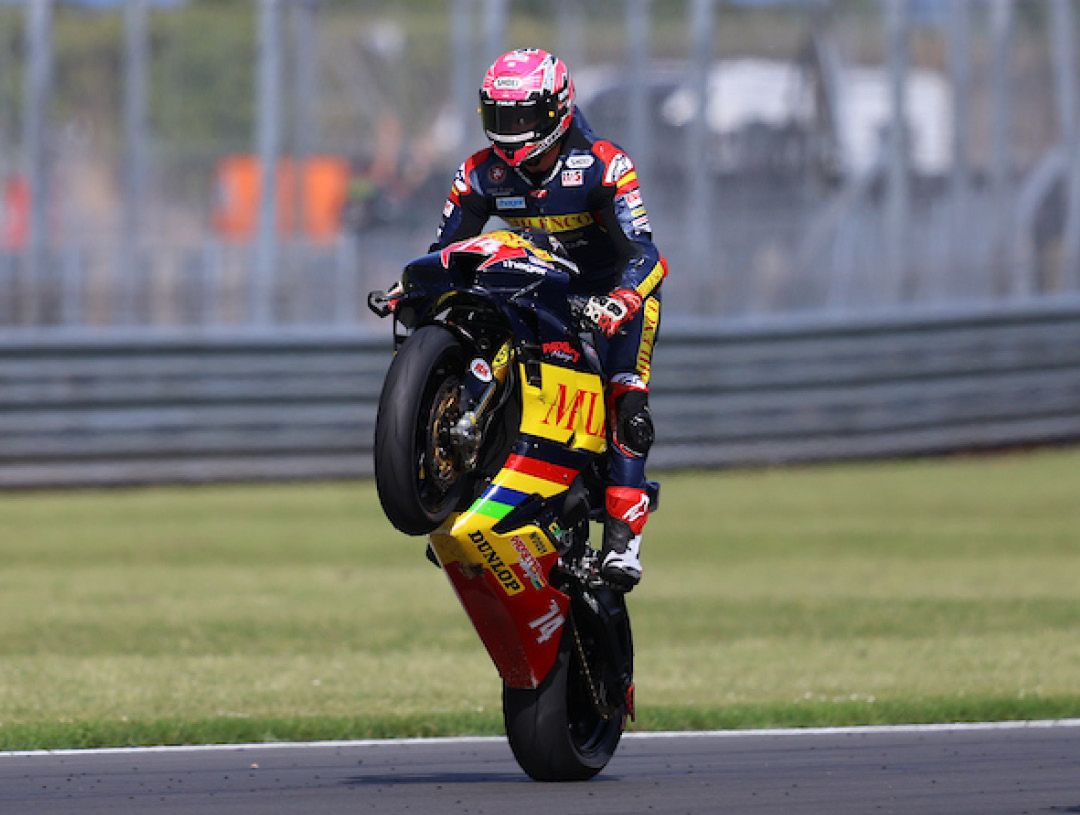 Davey, from Saltburn in North Yorkshire, started out in motocross racing at the age of six before transitioning to tarmac with a successful supermoto career. Todd really shot to prominence during the 2016 Pirelli National Superstock 600 Championship, finishing sixth overall and taking wins at Oulton Park and Brands Hatch. He diversified his talents further by taking on the unique challenge of road racing, beginning with the Skerries 100 in 2017.
The 2022 season is already going strongly for Todd, 26, having battled for four podium places at the recent Fona Cab North West 200 and currently sitting third in the Pirelli National Superstock championship with three podium finishes from five races.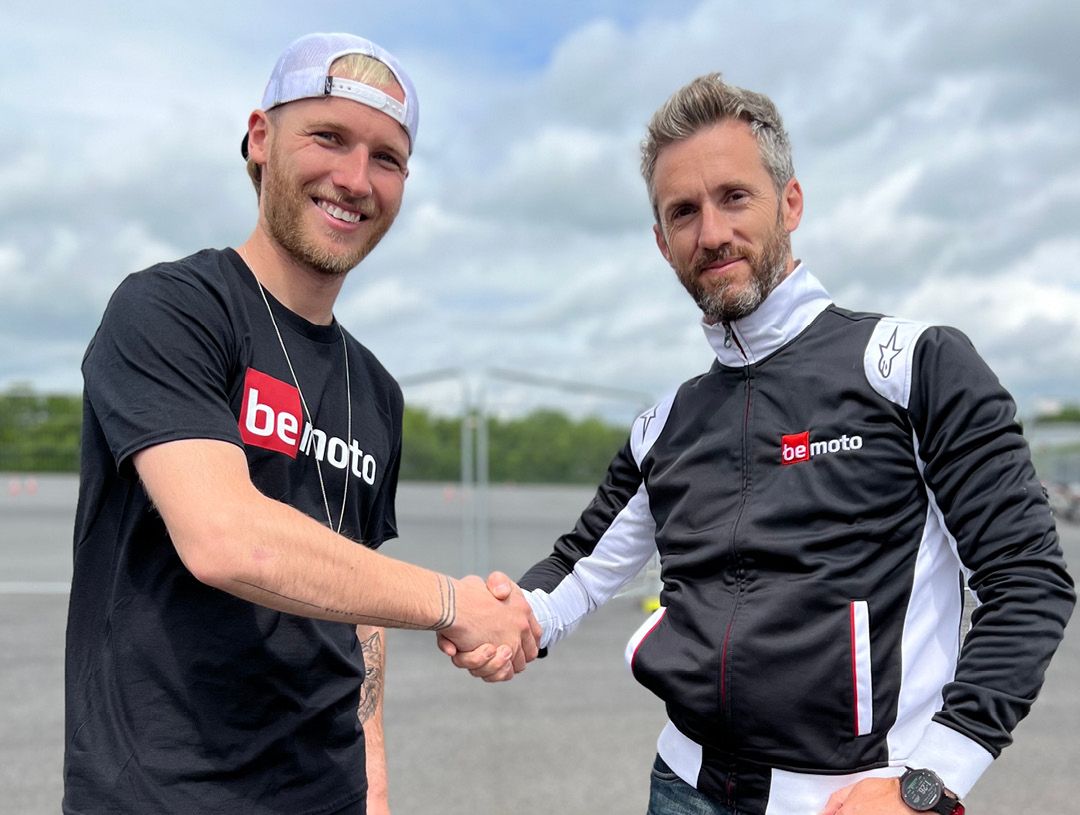 ---
BeMoto Head of Brand & Marketing, Luke Brackenbury, said: "Everyone at BeMoto is proud to see our logo on the sides of Davey Todd's helmet throughout the 2022 season. What makes Davey a great fit for BeMoto is that he's a top guy who approaches racing in a professional and fun manner, engaging fans with a strong social media presence and rides a multitude of disciplines, which reflects our broad offering of insurance products - such as off-road, multibike and race van cover. He is boss at wheelies as well."
Davey Todd #74 said: "I'm really excited to start this partnership with BeMoto. They're a really cool bunch of guys and girls and it's always exciting to work with people like that who are really passionate about bikes and racing. So watch this space as there'll be some exciting things that we will be creating together."
Davey now heads to the Isle of Man TT, which he first competed at in 2018 when he became the second fastest newcomer in TT history with a lap of 128.379mph. Davey will take part in the Senior, Superbike, Superstock and Supersport races for Padgetts.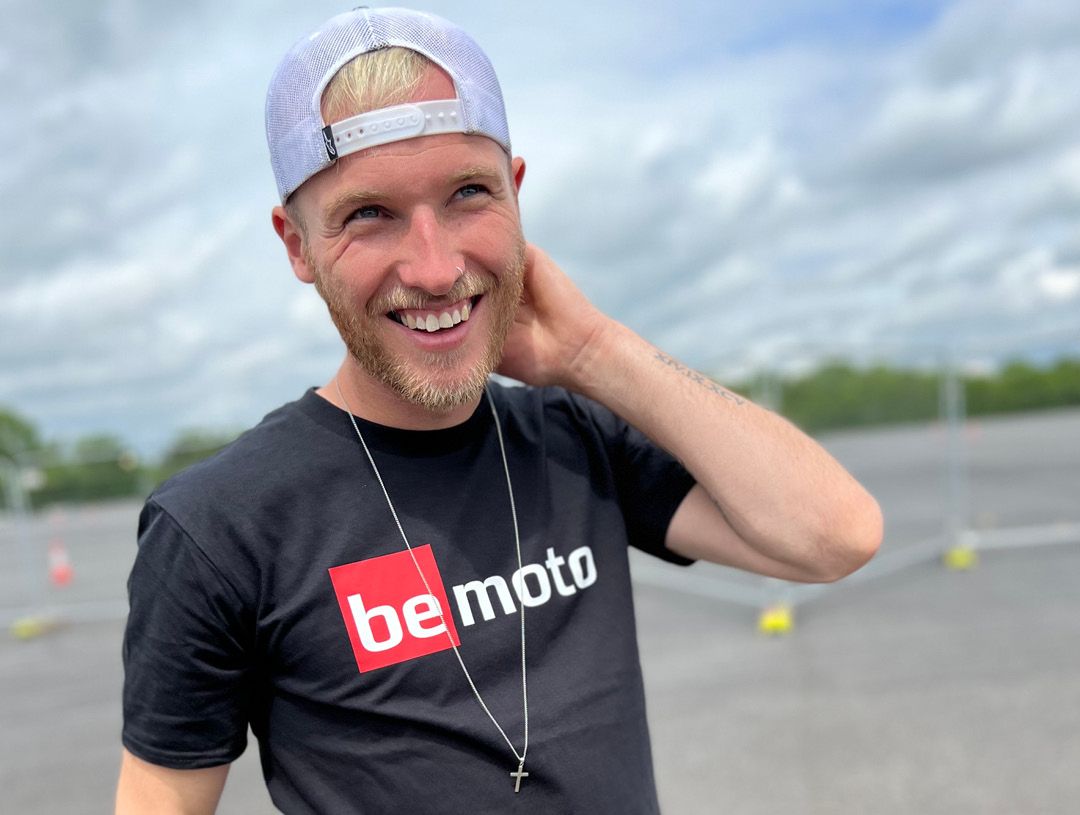 ---
When it comes to Road, Dirt and Track insurance, find out how BeMoto know the difference at
www.bemoto.uk
or call 01733 907000.
---
Davey Todd rider profile
---
Davey Todd career highlights
2021 Pirelli National Superstock 1000 championship - 19th overall
2021 National Supermoto championship - 4th overall
2020 Pirelli National Superstock 1000 championship - 12th overall
2020 National Supermoto championship - 9th overall
2019 Isle of Man TT – 6th Senior, 7th & 9th Supersport, 8th Superstock and 10th Superbike
2019 Senior TT race - new personal best lap of 131.491mph during the
2019 North West 200 Supersport race - winner
2019 North West 200 Superstock race - 3rd place
2019 Ulster Grand Prix – 2nd Superstock, 3rd & 4th Supersport, 4th, 5th & 5th Superbike
2019 International Road Race Superbike Championship - overall winner
2019 Macau Grand Prix - 4th
2018 Isle of Man TT debut – 9th Senior, 10th Superstock, 12th x 2 Supersport, 16th Superbike
2018 Isle of Man TT Second fastest newcomer in TT history with a lap of 128.379mph
Winner of the 2018 TT Newcomers Trophy, TT Privateers Championship and RST Star of Tomorrow award
2018 North West 200 debut – 12th and 13th Superbike, 12th and 13th Superstock
2018 Ulster Grand Prix – fourth Superstock and Supersport races, fifth in the Supertwins race and a fastest lap of 132.605mph
2018 Southern 100 Solo Championship - third overall
Fastest newcomer in the history of the Southern 100 with a lap of 112.571mph, currently the eighth fastest rider of all time
2016 Pirelli National Superstock 600 Championship – 6th overall (wins at Oulton Park and Brands Hatch)