GASGAS Bike Insurance
NO Amendment Fees to make policy changes
Legal Expenses Insurance as standard
Upgrade to incredible value Titanium Cover

GASGAS Motorcycle Insurance
Since its launch in the 1980s, the Spanish brand Gas Gas has been one of the giants of trials bikes but more recently has expanded into a more diverse range of motocross, enduro, supermoto and rally bikes.

In terms of sporting success, with 16 FIM trial world titles since 1993 and four consecutive FIM Trial-E titles, they've not much more to prove on trials. But GASGAS has also won the Dakar Rally in their third attempt in 2022 with Sam Sunderland, have won races in AMA Motocross, Moto3, had podium finishes in Moto2 and will enter MotoGP in 2023.
GASGAS motorcycle insurance including Daytime MOT (Carbon Cover or Titanium Cover)
GASGAS multibike insurance (mix all types of bikes, on and off-road)
GASGAS Off-Road Bike Theft Insurance - NO V5 required (option for "In Transit" cover in a van or trailer)
Race Van Insurance - save £££s vs. a commercial van policy for social use only
Travel and Repatriation Insurance (cover medical costs for hospital treatment when riding overseas) - COMING SOON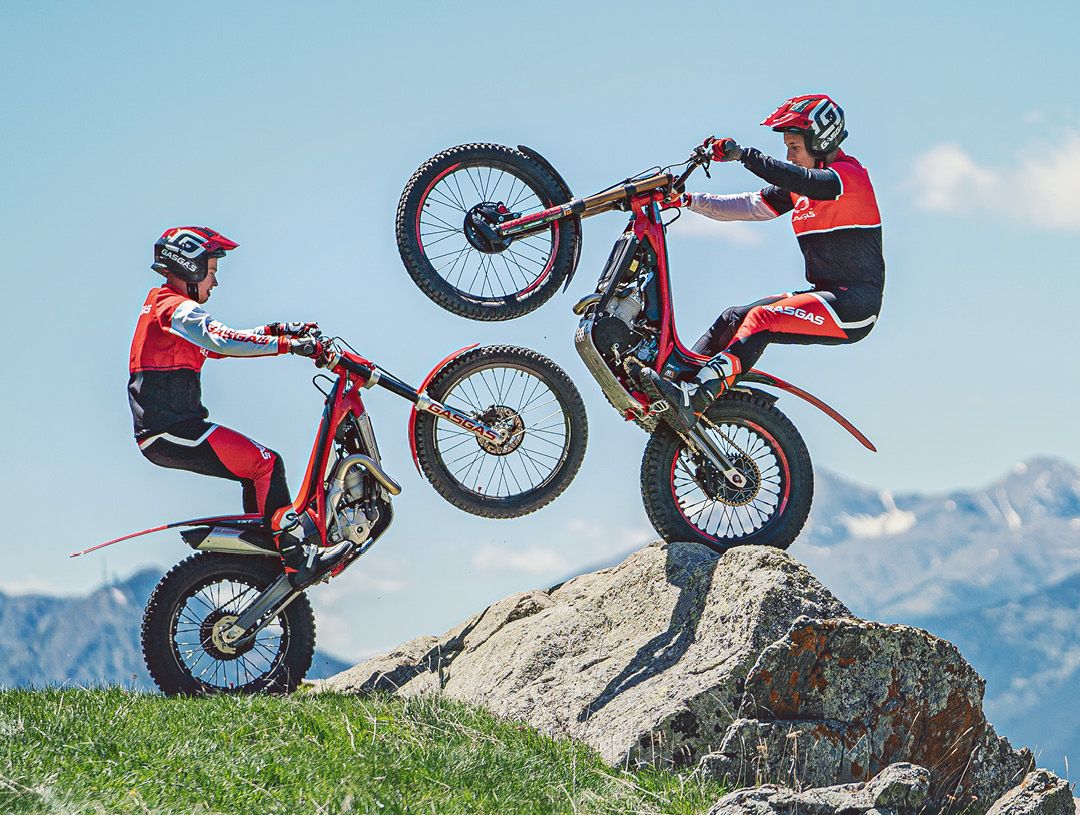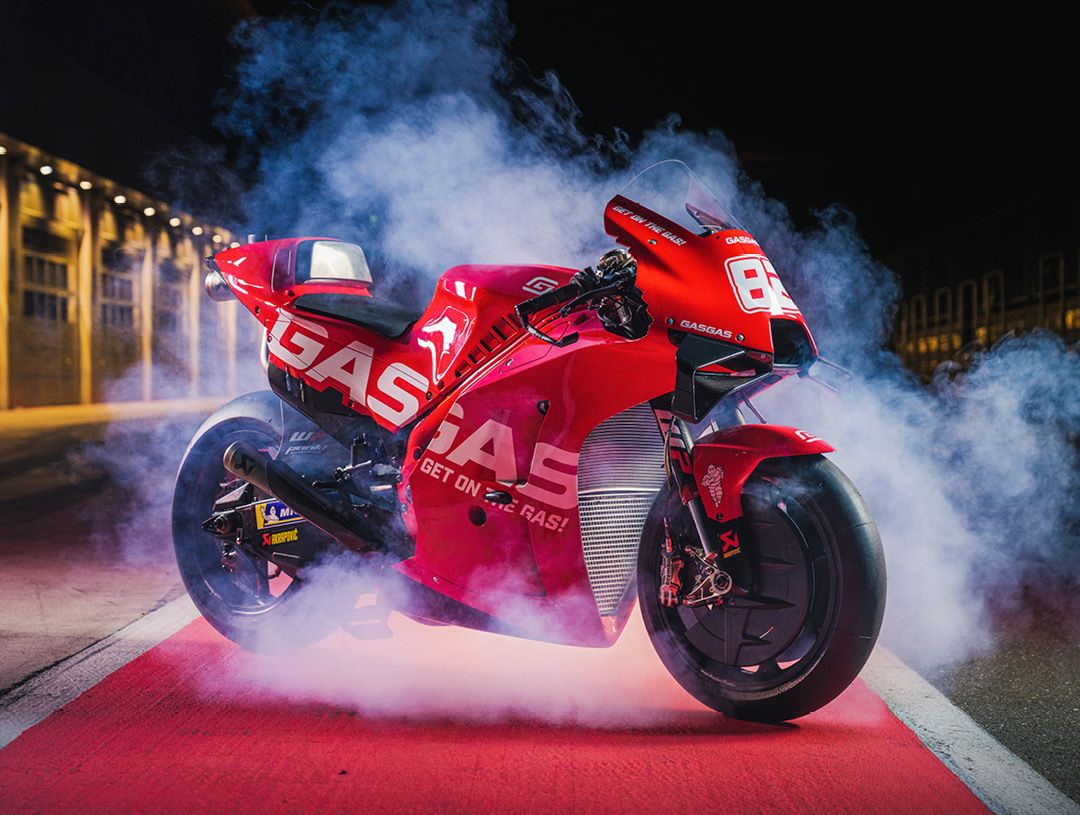 ---
GasGas has probably one of the coolest brand name of all motorbikes. Well, at least the origin of its name is. The brand, launched in the mid 1980s and synonymous with trials bikes, takes its name from its Spanish roots and inspired from the phrase 'Vamos! Gas a fondo... gas gaaas!!!'. This translates to 'C'mon, give it full gas!!!, Go... faster, faster!'. So to make it even faster, the phrase was simply shortened to be known as 'GASGAS'.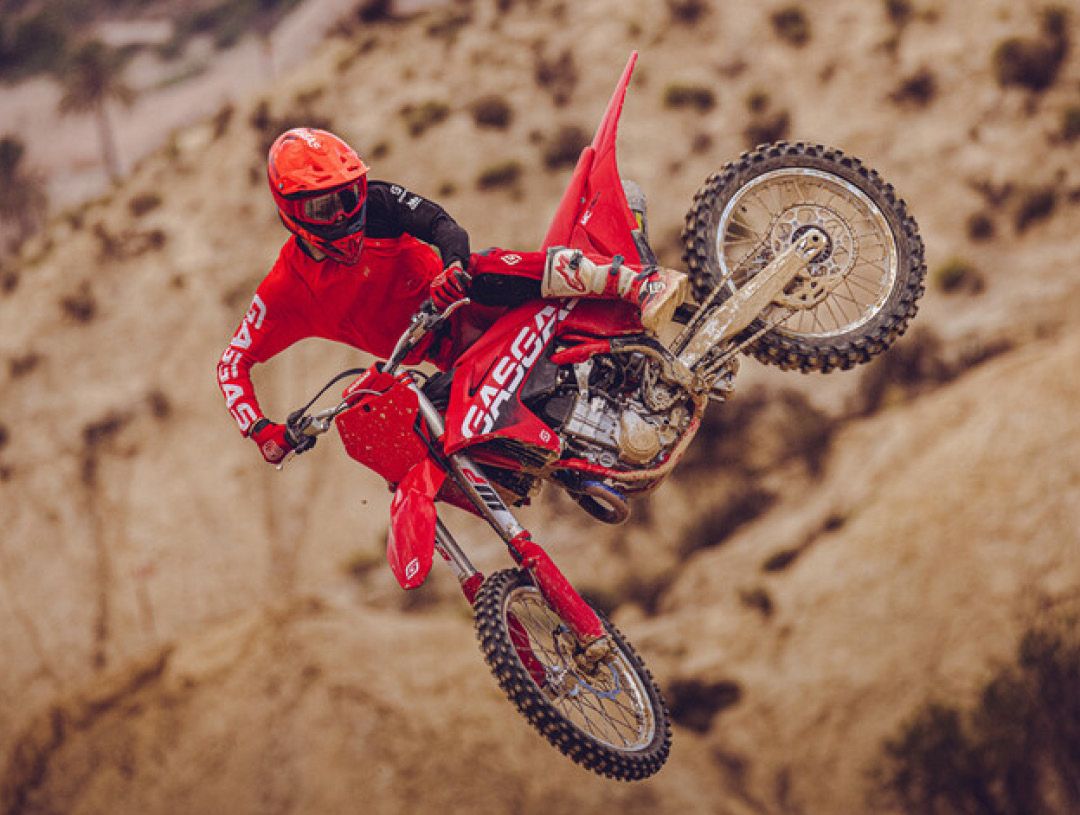 The company originally began in 1974 when Narcis Casas and Joseph M. Piebernat established a chain of stores specialising in, and selling products for the trials market. The financial demise of Bultaco in the seventies meant they had no bikes to sell in their shops, so Gas Gas was born out of that need but it wasn't until they received an injection of cash in 1984 that production of motorcycles bagan in Salt, Girona.

Early bikes were predominantly trials models, but a few trail, enduro and entry-level street models surfaced along the way. Pretty quickly, GASGAS established itself as a key player on the trials scene from the late 1980s. This focus pushed the product range into a position of high technical expertise, specifically in the two-stroke field. With 16 FIM trial world titles since 1993 and four consecutive FIM Trial-E titles, the brand's trial heritage and expertise are unquestioned.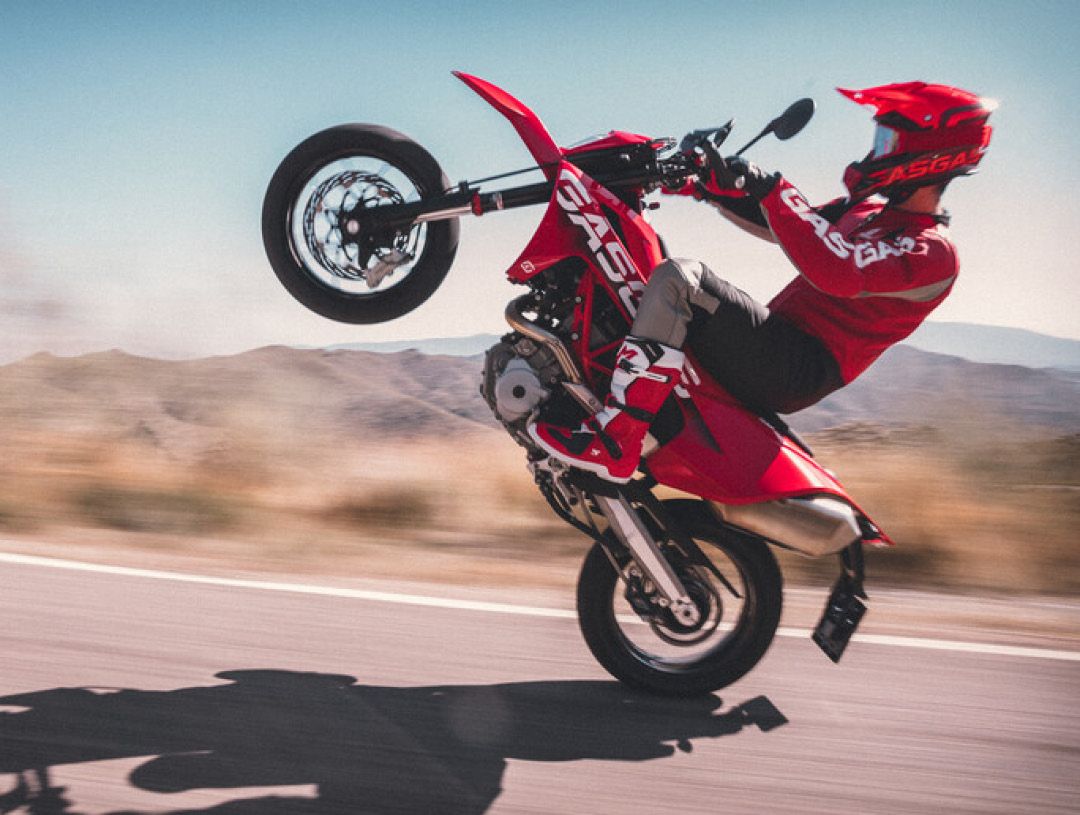 ---
In later years, GASGAS pushed into advanced enduro models but the firm ran into financial difficulties and merged with fellow Spanish brand, Ossa, in 2014. GASGAS was then given a further lifeline when it was acquired by the Torrot Group in 2015.
The fortunes of GASGAS didn't turn around until 2019 when Pierer Mobility AG - the owners of KTM and Husqvarna - stepped into buy a majority stake in the company. Since then, the GasGas range has massively expanded thanks to the platform sharing offered by KTM, providing new models in enduro, Supermoto and launching factory racing efforts in MXGP, Enduro, Moto3, Moto2 and MotoGP in 2023.
GASGAS trials bikes continue to be made in Girona, Spain, while the expanded range of MX, enduro and Supermoto models are built in Mattighofen, Austria.
Examples of GASGAS Models we insure - on and off road
Motocross bikes
MC 50 / 65 / 85 / 125 / 250 Two-stroke
MC 250 / 350 / 450 / 450 Troy Lee Designs Four-stroke
Enduro
EC 200 / 250F / 300 / 350F
ES 700
Electric
Supermoto
Travel
Trials
TXT GP 250 / 300
TXT RACING 125 / 250 / 280 / 300