KTM Bike Insurance - Call 01733 907000
NO Amendment Fees to make policy changes
FREE Legal Expenses insurance as standard
Incredible Titanium Cover for only £45

Buy Now
KTM Motorcycle Insurance
BeMoto Bike Insurance for all KTM motorcycles... From the incredible 790 ADVENTURE or 1290 SUPER DUKE R to the dominant 300 EXC SIX DAYS enduro, we have a range of products for your KTM - on and off-road.
BeMoto Motorcycle Insurance:
KTM insurance for road bikes (Carbon Cover or Titanium Cover with great benefits)
KTM Off-road bike insurance (Fire & Theft in your garage or 'In Transit') - NO V5 required
KTM Trackday Bike Damage insurance (cover your RC390, 890 DUKE R at any UK or EU circuit)
Make sure you let us know if you're a member of the KTM Owners Club as you may receive a membership discount on your KTM insurance.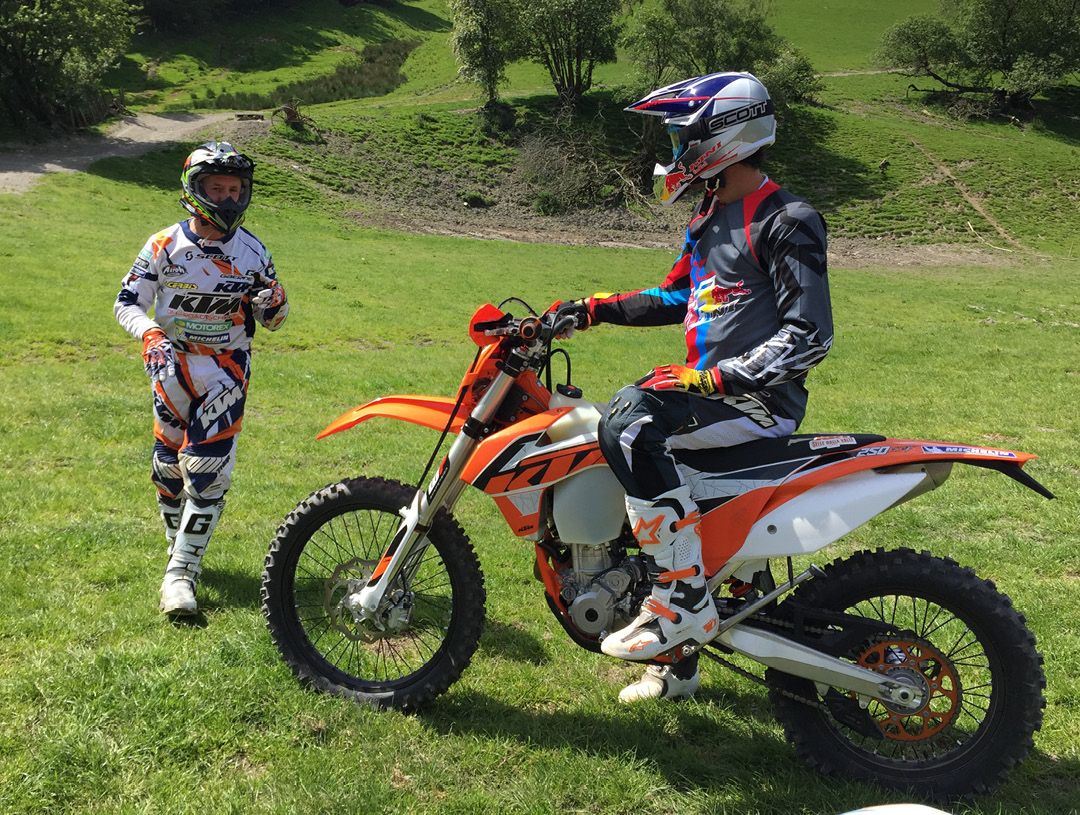 ---
No two KTM motorbikes are identical as we all like to modify and personalise our bikes. Our modified KTM bike insurance includes full reinstatement for declared modifications. Our panel of insurers will repair or replace your declared alterations like-for-like in the event of a claim - unlike many brokers whose policies only replace them with OEM standard parts.
All our KTM road insurance products come as standard with FREE Legal Expenses insurance and BeMoto Titanium Cover includes shed loads of great value benefits such as Personal Accident Insurance (£15k), Helmet & Leathers Cover (£1.5k) and full UK & European breakdown from the RAC (their top product).
Read more about KTM Motorcycles or join the KTM Forum.
Examples of Models we insure - on and off road
Motocross bikes
50 SX / Mini
65 / 85 / 125 / 250 SX
250 / 350 / 450 / SX-F / Factory Edition
Enduro
125 / 150 XC-W
250 XC / XC-F / EXC / EXC-F / EXC SIX DAYS
300 / XC / EXC / EXC SIX DAYS
350 XC-F / EXC-F / EXC-F SIX DAYS
450 EXC-F / EXC-F SIX DAYS
500 EXC-F / EXC-F SIX DAYS
690 Enduro R
Freeride & Supermoto
Freeride 250 R / 350
690 SMC R
Travel & Sports Tourers
790 Adventure / Adventure R
890 Adventure / Adventure R / Adventure Rally
1050 Adventure
1090 Adventure R
1290 Super Adventure R / S / T
1290 Super Duke GT
Naked
125 DUKE / 200 DUKE / 390 DUKE
690 DUKE R
790 DUKE
890 DUKE / 890 DUKE R / 890 DUKE GP
1290 SUPER R / 1290 SUPER RR /
Supersport
---
* Calls are recorded for our joint protection