Modern Classic Bike Insurance

BeMoto Links: Facebook I Twitter I Instagram I YouTube

---
We are not a faceless large corporate entity... BeMoto is owned and run by bikers looking after the Insurance needs of other bikers and we grew up loving two-stroke beasts like the Yamaha RD500 and Suzuki RG500 as well as owned (and dreamed of owning) bikes like the original Honda CBR 900 RR Fireblade, the red seat Yamaha YZF-R1 and of course the world beating and beautiful Ducati 916 ridden by Foggy in WSBK.
We too lust after the modern classics from the 80's 90's and early 00's so we also understand what you need from an Insurance policy:
We understand modifications and will ensure that you are fully covered with like-for-like replacement of declared modifications.
Agreed value policies available for modern classics and 'true' (older) classics.
Affordable laid-up Fire & Theft polices to protect any bike or collection no longer used on the road (can be extended to include cover "In Transit" to shows and events).
Top quality products & service:
All our policies come with FREE £100,000 Legal Expenses Insurance.
Our amazing value Titanium Cover also includes Personal Accident to £15,000, cover to protect your riding kit (Helmets, Leathers, Gloves and Boots) to £1,500 and full UK and European Breakdown provided by RAC with no upper age limit for older motorcycles.
Plus with NO fees to make changes to your policy, e.g. changing bike or moving home, we don't make you feel like you can't call us to tell us when your circumstances change.
---
Modern Classic examples insured by our unique scheme(s):
This list is not definitive but it gives a flavour of the types of modern classic motorbikes we love to insure.
Italian Works of Art:
Aprilia RS 250, Tuono, Moto 6.5, RSV 1000 MILLE R
Ducati 748, 916, 996 and 998 S / R
Ducati Desmosedici RR and Superleggera
M.V. Agusta F4 and F4 Senna
Japanese Engineering Masterpieces:
Honda CBR 250, 400 (NC23, NC29), 900 RR Fireblade
Honda VFR 400 R3 (NC30), 750 R (RC30)
Honda VTR 1000 (SP-1)
Honda RVF 750 R (RC 45)
Kawasaki ZXR 250, 400 and 750 R
Kawasaki GPZ 750 Turbo and 900 R
Kawasaki KR250 KR-1 and KR-1S
Suzuki RG / RGV 250, RG 400 (import) and the awesome RG 500 Gamma
Suzuki GS 550, GS 650, GSX 750, GSX 1000 and GSX 1100 Katana
Suzuki GSX-R 250, 400, 600, 750 (SRAD), 1000 and 1100
Yamaha FZR 250, 400 RR, 750 R (OW-01) and 1000 (EXUP)
Yamaha RD 50, 80, 125, 200, 250, 350 and of course the daddy RD 500
Yamaha YZF-R6 SP, YZF-R1 SP and the YZF-R7 (OW-02)
---
Call a bike enthusiast on 01733 907000* to discuss your modern classic motorbike insurance.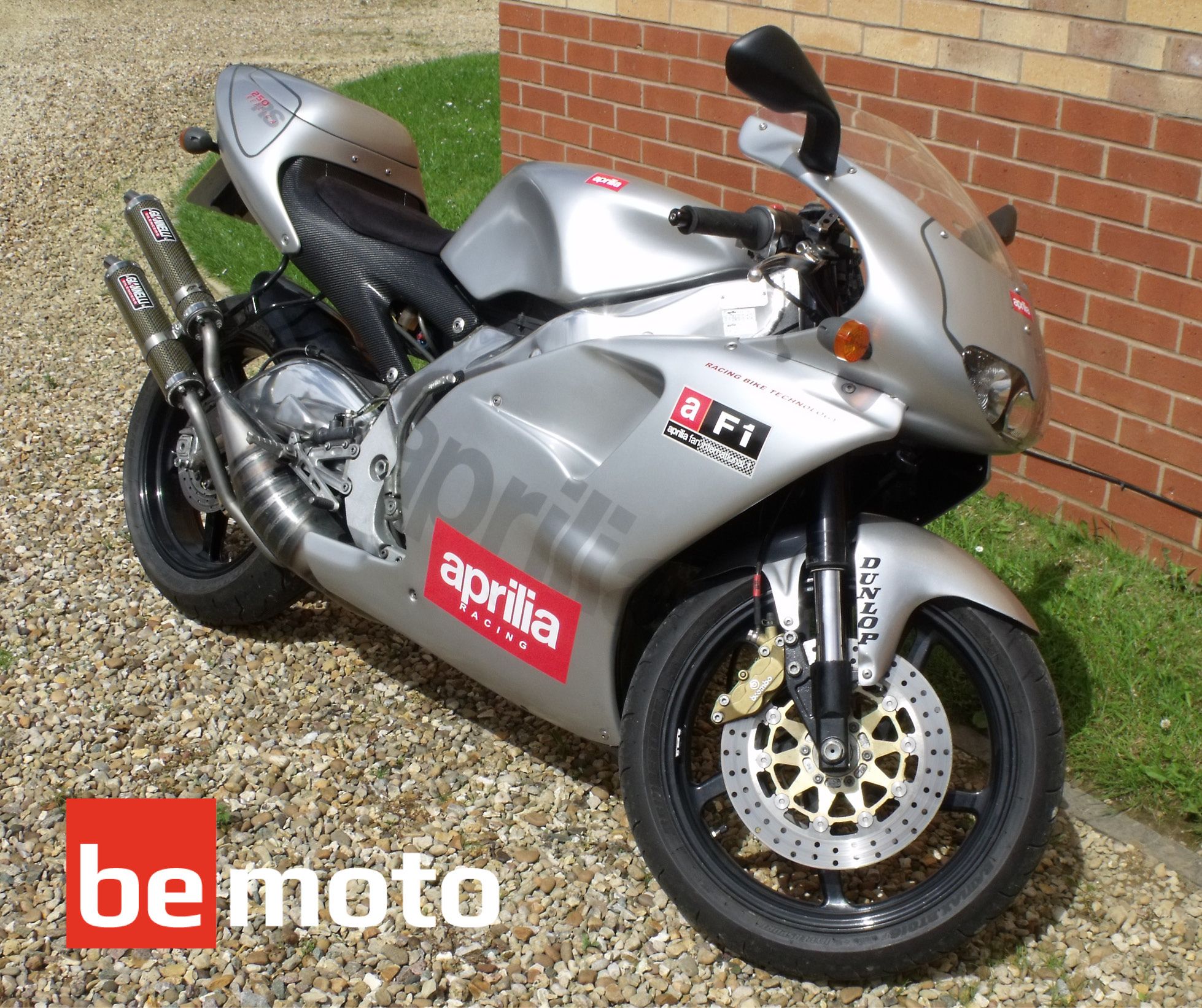 Check out our blog about modern classics.