BeMoto Modifications Press Release - July 2017
BE MODIFIED WITH BEMOTO
Full cover for modification parts with motorcycle insurers, BeMoto
July 20, 2017
Motorcycle specialist insurers, BeMoto, have announced that its policies will always replace declared modifications on an approved claim for like-for-like products or the very nearest substitute.
The trailblazing Peterborough-based company prides itself on its flexibility with the needs of today's motorcyclists and is more than aware the huge potential losses when needing to 'rebuild' a bike to a personal specification after making a claim.
Owned, ran and staffed by bikers, BeMoto completely understands and respects the majority of riders like to personalise their motorcycles and have developed specialist deals with underwriters in order to make sure these all-important modifications are covered. Better still, a large number/most popular bolt-ons and other enhancements are covered on its propositions as standard with no change in the premium.
Mathew Long from BeMoto, said: "Nobody wants to make an insurance claim, but when a rider is forced to replace or rebuild their pride and joy, they want it be just how it was before. Not one of the bikes in our car park is standard and modifying is something that most riders like to do. BeMoto accepts a large number of modifications as standard with no change in the premium.
"While many other brokers say they 'cover' modifications, often - in the case of a claim - these are actually replaced with standard factory parts. At BeMoto, we replace declared mods like-for-like or the closest alternative. So it is in the best interest for riders to tell us about any changes."
As more than a passing nod to their modifying roots, BeMoto also offers 'Carbon' or 'Titanium' options for its policies for road bikes and trikes. While some companies choose to enticing with a super low basic proposition and then 'upsell' with a series of bolt-on products, BeMoto offers these set choices across the board for its third party, third party fire & theft or fully comprehensive options.
---
Carbon
This level of cover, available as standard, no amendment fees and extended cover for trips to Europe up to 90 days as standard.
As well as the usual coverage parameters Carbon includes £100k legal expenses as standard, which is something that most insurance companies charge additionally for.
Titanium
In addition to the £100k of Legal Expenses, for typically an addition of just £50 Titanium offers:
Full UK and European RAC Breakdown cover for the bike, which includes Roadside, Recovery, At Home, Onward Travel & European Breakdown cover)
£1,500 of Helmet and Leathers cover
£15,000 Personal Accident Cover.
Find out more about what makes BeMoto be different at www.bemoto.uk or call 01733 907000.
---
FaceBook: bemoto.uk - Twitter: @bemotouk - Instagram BeMotoUK
For media enquiries, contact:
---
Downloadable Content (Release & Images)

Please download a Word version of the press release copy below and find attached example images of personalised customer bikes that we insure (please email for high resolution images).
MS Word Copy: Modifications Press Release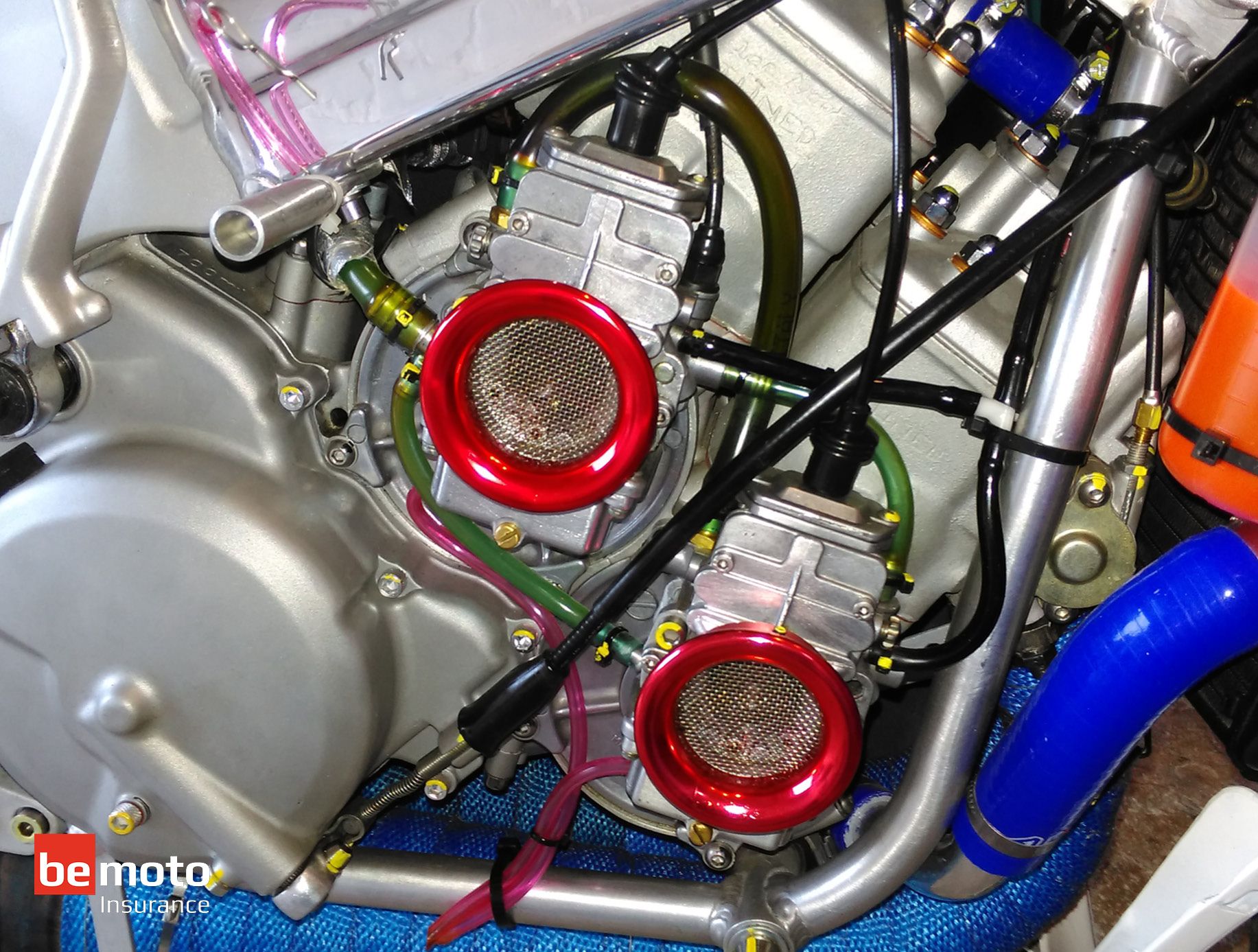 Custom Suzuki RGV500 (RG500 engine in an RGV250 frame)
---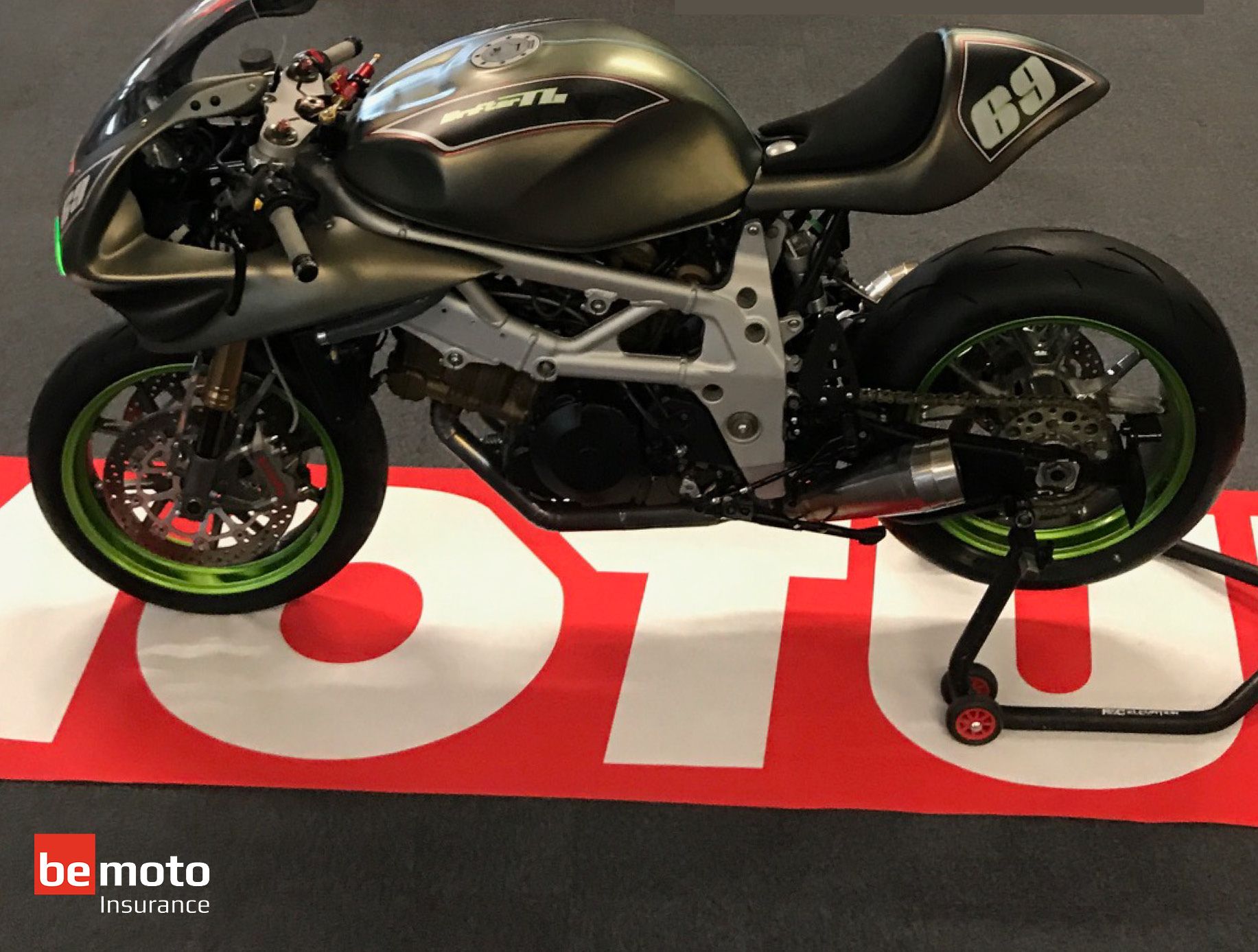 Suzuki TL1000R Custom
---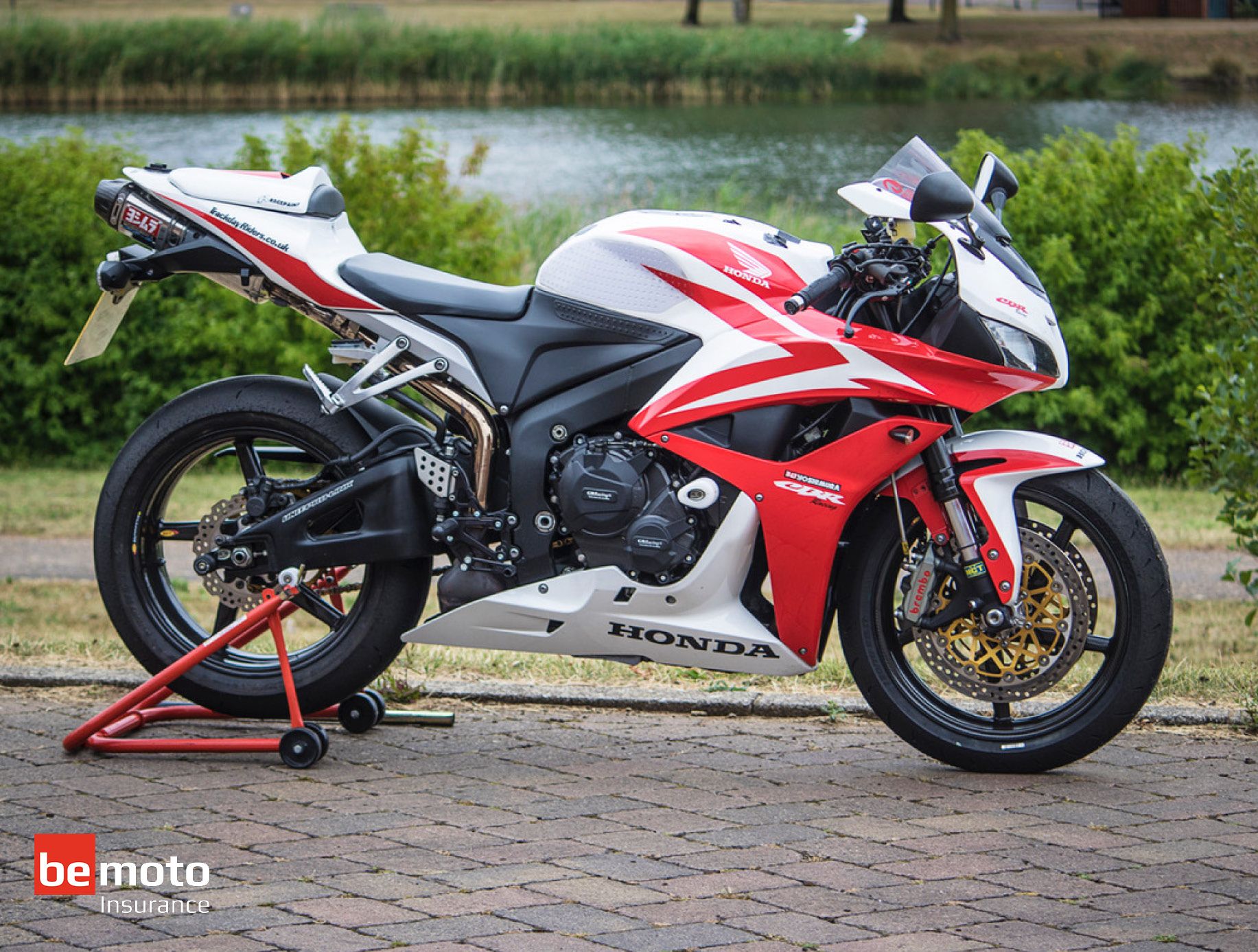 Modified Honda CBR600RR Sports Bike

---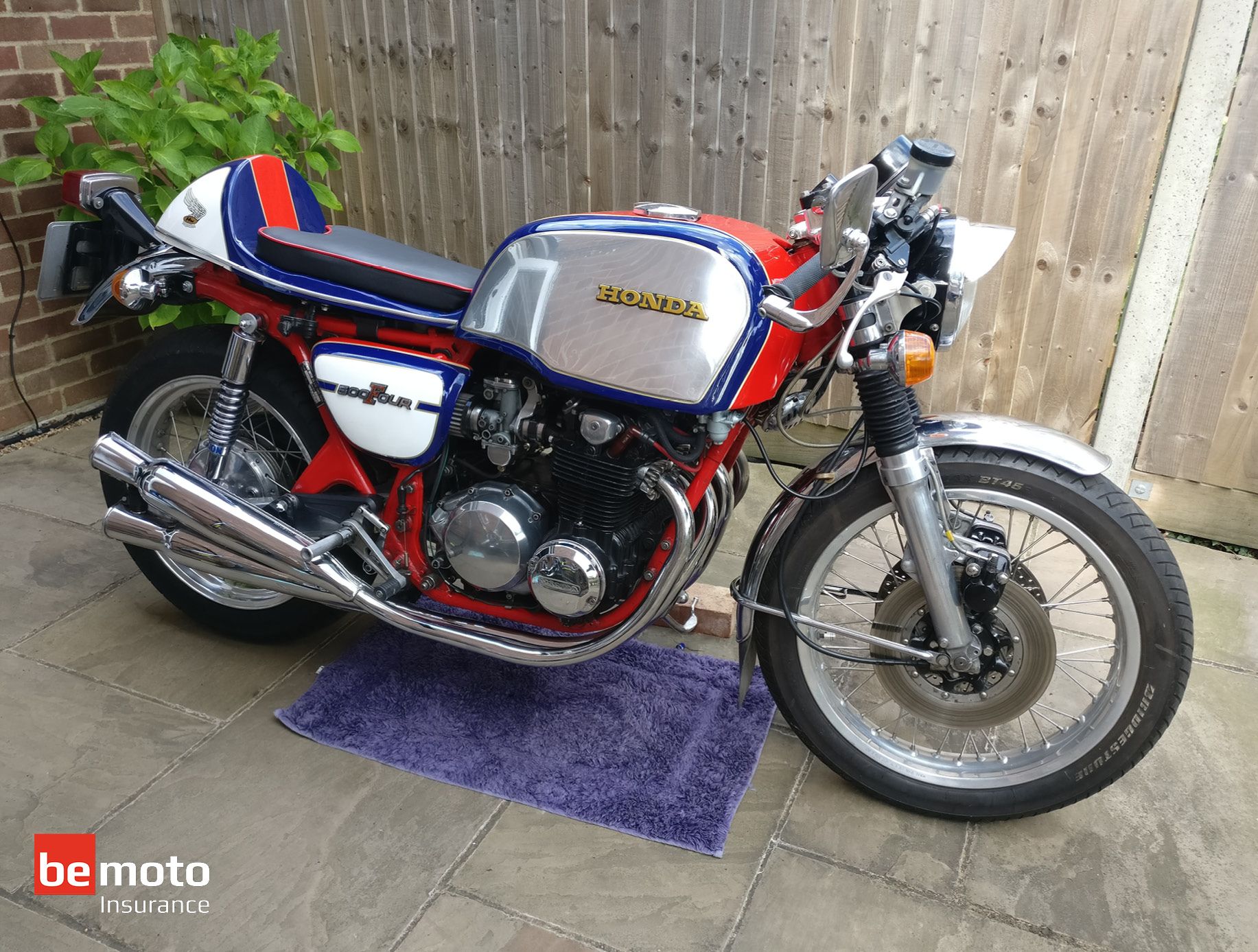 Modified Honda CB500 Classic