Modified Bike Insurance
Modified bike insurance specialists
Reinstatement of declared mods (agreed value for customs)
NO Amendment Fees to make policy changes

Modified Motorcycle Insurance
As Bikers we understand Motorbike Modifications and realise that very little bikes are left in their standard, off the production line, form. We certainly can't think of a bike that we have owned that hasn't had at least a little personalised touch (check out this GSX-R1000-powered supermoto or the LambChopRides 'Beastie' FireBlade)!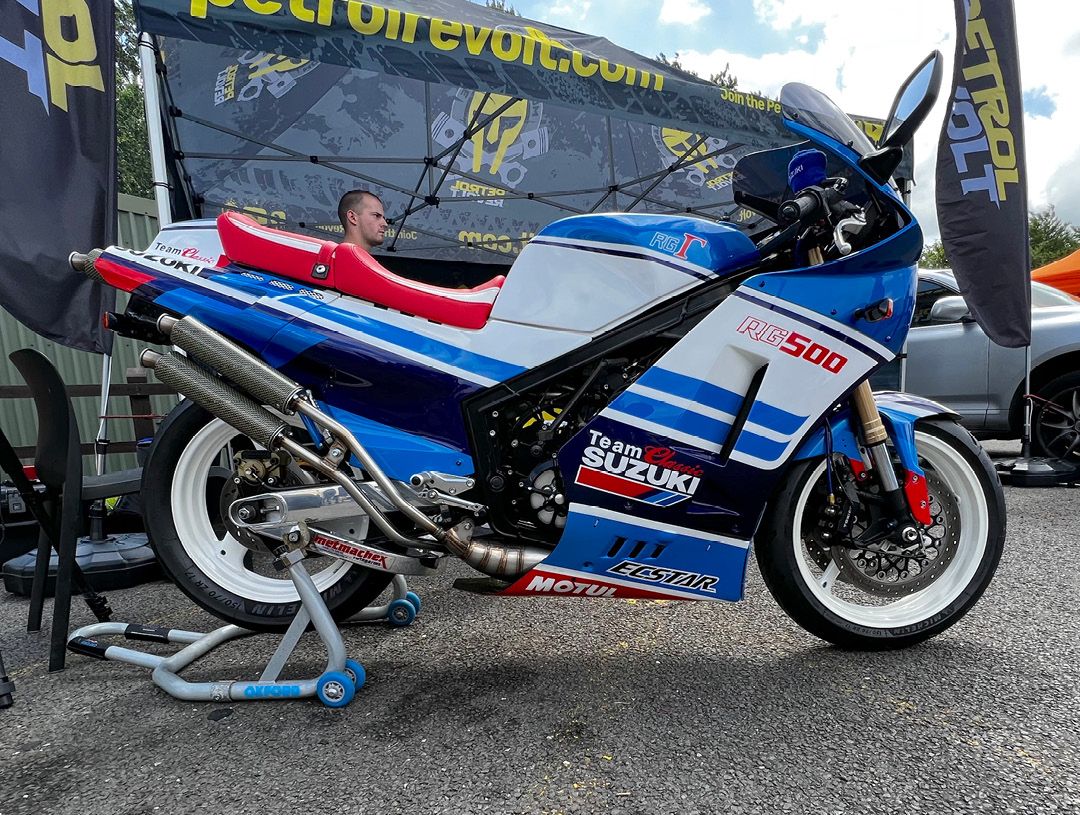 Others claim to cover a number of modifications as standard - however you soon realise this includes things like a 'tank pad' or a 'sticker' as a modification! We pride ourselves on our approach to Modified Motorbike Insurance. We want to do things differently and encourage fellow bikers to disclose their bikes modifications to ensure that they are covered and that their insurance policy is worth the paper it's written on!
Also our Modified Bike Insurance reinstates your modifications, as long as you have told us about them. It's always better to call us, whether you think it is a small change or not - that way you can rest assured that your bike and its modifications are properly covered.

---
Modified Motorbikes: We know that yours is a reflection of your personality...
What you need from a modified bike Insurance policy:

We also own non-standard bikes and truly understand modifications - we'll ensure that you are fully covered with like-for-like replacement of declared modifications.
Agreed value policies available for custom bikes, classic motorcycles and choppers.
Schemes for modified bikes including sportsbikes, cruisers and streetfighters.
Schemes for modified Vespa & Lambretta scooters, custom builds, Q Plates and Trikes.

Market leading modified motorbike insurance products & specialist service:
All our modified bike insurance policies come with FREE £100,000 Legal Expenses Insurance.
Our amazing value Titanium Cover also includes £15,000 Personal Accident Cover, Helmets & Leathers covered up to £1,500 and full RAC breakdown (UK and European).
NO broker fees to make mid term changes to your policy, we simply pass on any insurer premiums to you when you're adding modifications or making other changes.
---

---
What is a modification to a motorbike?
Modifications are any changes made to your motorcycle since it left the production line. These include any changes made by a motorcycle dealership, you or any previous owner. Examples include changes to the bodywork, suspension or brakes, changes to the engine management system or exhaust system.
We do not need to know about:
Like-for-like replacement parts, whether Original Equipment Manufacturer (OEM), genuine or pattern parts; or
Consumable parts (such as fuel filters, tyres, oil, oil filters, bulbs etc.);
unless they increase the performance of your motorcycle, enhance its value or increase its theft appeal.
How many modifications are you allowed with your motorbike insurance?
We have our own list of 150+ modifications and believe that someone who spends time lovingly upgrading their bike is a much safer risk and will usually go to great lengths to protect and maintain their unique motorcycle, e.g.
Exhaust Changes - From a simple change of End Can to a Full Aftermarket Exhaust System.
Changes to Intake, Fuelling or Ignition - From a simple change of Air Filter to a Carburetor change, A change of air intake to a Power Commander or ECU chip.
Engine Tuning - From a change of Camshaft to an Engine Swap
Changes to Bodywork & Fairing - From an addition of a part such as an Undertray to a full change to exotic Carbon Fibre Fairing.
Changes to DriveTrain - From a Change of Sprocket to change the gearing to the addition of a Slipper Clutch.
Changes to Wheels - From a simple swap of Wheels from another bike to full on Carbon Fibre or Magnesium wheels.
Changes to Suspension - From a change of the fork internals to a complete change to forks and yokes , from a change of spring on your rear shock to a total change of shock.
Changed to Brakes - From a change of discs to a change in calipers.
Changes to Paintwork - From a simple respray to a full on Race Replica or Custom paint job.
We have dedicated custom bike insurance schemes for choppers, streetfighter conversions, trikes and any other personalised bike that is significantly modified from its original specification including track bikes with daytime MoT cover.
---
Speak to an actual biker to tailor your motorbike insurance on 01733 907000* for your modified or custom motorcycle.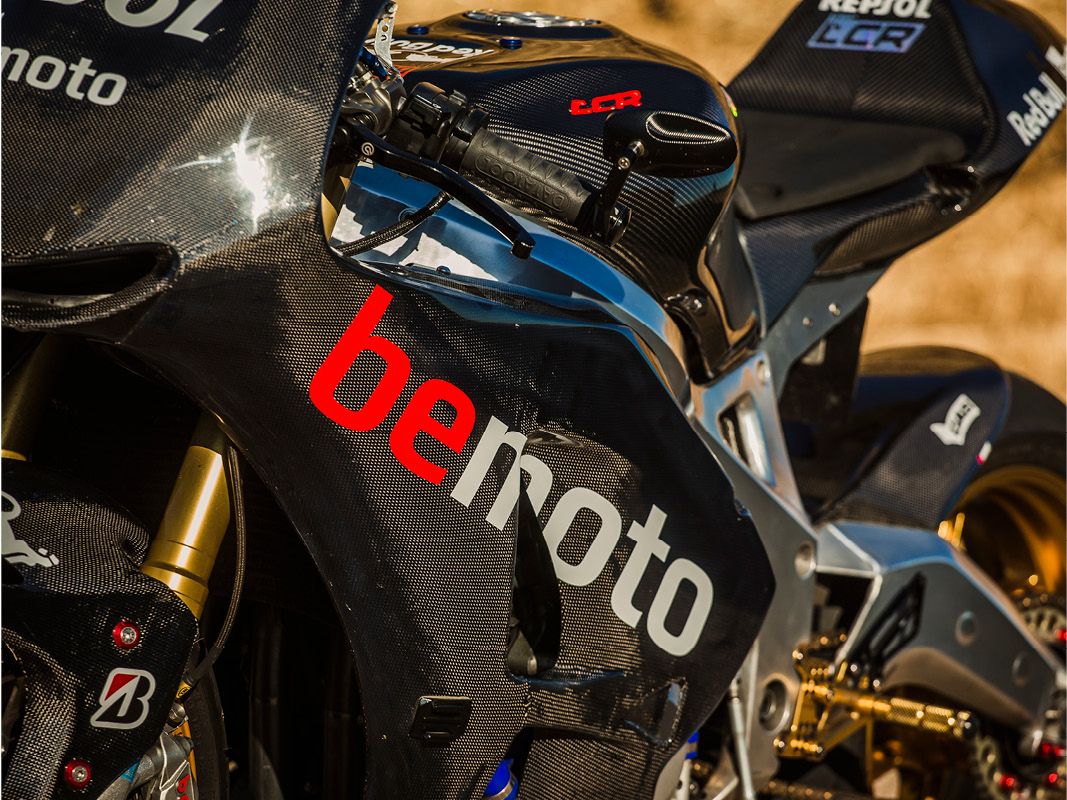 Featured Image: BeMoto custom Fireblade built by Lamb Chop Rides (click to read about the LCR Blade build also known as 'Beasty'.
---
Common Motorbike Modifications
Changes to motorbike styling: bodywork, fairing, hugger, mudguard, belly pan, under-tray, seal cowl, race paint or decals, custom paint job, airbrush artwork, chromed parts, carbon fibre parts.
Changes to the bike engine's breathing (Intake, Fuelling, Ignition):
Air filter (K&N, Pipercross).
Air box (change, replacement, removal).
Carburettor (change, jets, diaphragm - Dynojet, Molassi, Polini Kit).
Engine re-map or air/fuel tweak (Power commander, chip, ECU, ECU remap).
Exhaust system and end can changes (Pipe Werx, Scorpion, Arrow, Motad, Zard, G.P.R, Akrapovic, Yoshimura, Vance & Hines, Austin Racing, Remus, Jollymoto, Micron, Venom, Fuel).
Throttle bodies.
Changes to the motorcycle engine: from a Re-Bore, a change of camshaft….through to a full on Blueprint.
Bike Instruments/Gauges: Gear Indicator, Shift light, Quick shifter, Blip controller.
Changes to bike gearing: Down gearing, Up Gearing or lighter chain and sprockets (Renthal, AFAM, D.I.D)
Changes to motorcycle chassis:
Wheels (BST, Marchesini, Dymag, Marvic, OZ Racing, Galespeed…...etc)
Change of frame and/or sub-frame
Change of fork yokes (transplant from another bike, bespoke ….etc)
Change of handlebars or Clip-on's,
Customised subframe
Swingarm
Steering Damper (Hyperpro, Ohlins, GPR)
Mono shock, Twin shock, Hard tails.
Changes to motorbike brakes:
Calipers (Brembo, PFM, ISR, Tokico, Nissin, AP Racing….etc)
Discs (Brembo, PFM, ISR, Tokico, Nissin, AP Racing….etc)
Levers (Pazzo...etc)
Master cylinders (Brembo, AP Racing, ISR…….etc)
Brake lines (HEL brake lines, Goodridge, Venhill…….etc)
Changes to the bike's suspension, from a simple change of rear spring, ride height adjusters, internal components, oil weight...through to complete changes of rear shocks and front suspension forks (Ohlins, Nitron, K-Tech, Hyper Pro).
Changes to the bike's levers / rearsets - Gilles, Harris.
Motorcycle bolt kits, Anodised, Aluminium, Stainless Steel, Titanium.

Bike crash protection, Crash bobbins and bungs, frame bobbins, swingarm bobbins, handlebar bobbins, engine bars, radiator bars, clutch and alternator cover (R&G, GB Racing).