Multi Bike Insurance: Avoiding the NCD trap
It's likely you've heard of No Clams Discount (NCD), but what about the NCD trap?
With some insurers, adding a second bike to your policy mid-year is either impossible or costly. This leaves you with a tough decision to make – cancel mid-term and lose that years accumulated NCD, pay sky high prices to add your bike or wait to add it and stay trapped in an insurance policy that doesn't meet your needs.
Unfortunately, most bikers only find out about the NCD trap once they have fallen victim to it. Today, we're going to explain what the NCD trap is and, most importantly, how you can avoid it.
---
What is the NCD trap?
Take the following scenario; you've shopped around for single bike insurance, found the best quote and your bike has now been insured for several months.
You buy a second bike and call your insurer to add it to your existing policy. However, you discover that your insurer either can't offer multi bike insurance or it costs way too much to add your new bike that you can't wait to ride.
You're then faced with two options:
Cancel the policy mid-term at a cost, paying a cancellation fee and risk losing the NCD you built up for that year; or
Wait for your insurance to end, leaving your second bike idle and at risk; or
Pay a sky high additional premium to add your bike until you can move it at renewal
This is what we call the NCD trap – and it's a perfect example of how we do things differently here at BeMoto.
---
Protect your NCD with BeMoto
As multi bike insurance specialists, we can help you avoid the NCD trap by making the process of insuring multiple bikes straightforward and cost effective.
We understand that you can only ride one bike at a time and that's why we ensure this is reflected in our premiums.
Your NCD is applied to one of your bikes then the other is added to your multi bike policy at a fixed discounted cost based on its age, type and value. This works out much cheaper than insuring your multiple bikes on separate policies when you can't use your NCD more than once. However, if you wanted to add a named rider you would need two separate policies.
---
Bought a second bike mid-policy?
No problem! We will let you move one bike over when you've bought it and when your other bike comes up for renewal, you can bring it over and add it to your multi bike policy then. In other words we'll let you stay with the other insurer until renewal and bring that NCD to us later.
What's more, we pride ourselves on offering fair, value-for-money bike insurance, so we don't charge you for making mid-term policy amendments.
Your NCD can also be protected even further by paying an additional premium if you have accumulated four or more years of NCD and have no more than one claim in the past five years.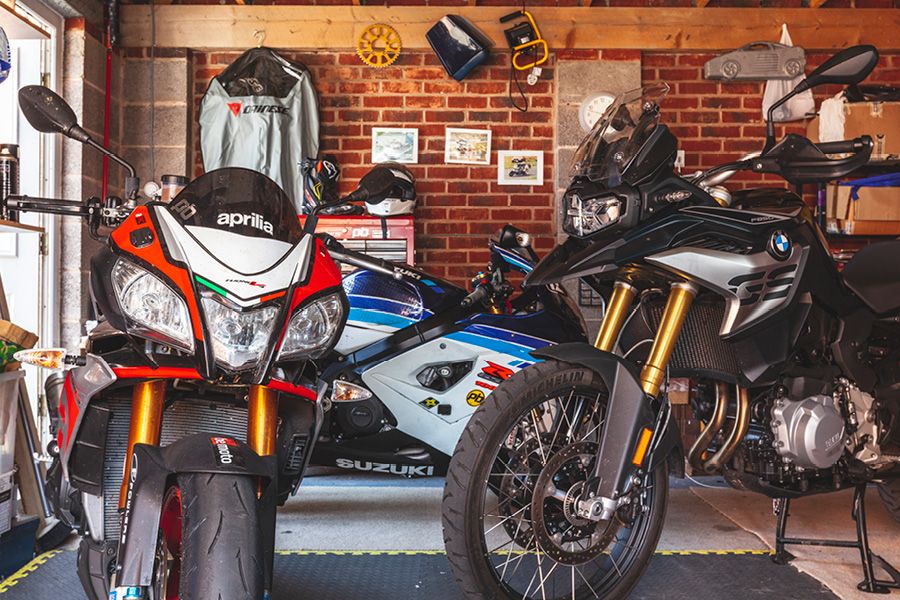 ---
How do I avoid the NCD trap?
Adding multiple bikes to your policy might not be possible with some insurers, so be sure to find this out before taking out single bike insurance with them at the start.
Other suitable questions to ask include:
How expensive is it likely to be to add a second bike?
Are they able to insure a variety of bikes, including a mixture of modern and classic bikes?
Where do they stand when it comes to declaring modifications?
Seek reassurances from the insurer in advance so you know you have the flexibility to add multiple bikes of different types without penalties further down the line.
---
What do I do if I'm facing the NCD trap right now?
If you've tried to add a second bike to your policy and you're now at risk of falling into the NCD trap, BeMoto can help.
We can quickly work out whether it's best for you to stay with your existing insurer for the policy term or if it's cheaper to cancel mid-term and switch to us now, or whether it's possible to buy one bike now and leave your existing bike and NCD intact. Call us on 01733 907000 or contact us for more information.
Visit our multi bike insurance page for more about our multi bike deals and to get a multi bike insurance quote.
---
How does NCD work?
You will receive an extra year of NCD each year you don't claim on your insurance. This could reduce the cost of your insurance and the longer you ride without claiming, the bigger the discount you could get.
Typically, if you make a claim and your insurance provider pays out, your NCD is reduced. If the accident wasn't your fault, you should be unaffected as the insurance provider will try to recover the costs from the person who was at fault. Click here to find out more about how NCD works and how you can protect your No Claims Discount.