Superbike Insurance
We love superbikes, standard or modified...
Whether it's an old-school RD500 or RG500, the first proper four-stroke Superbike that we know and love today - the GPZ900R, or a modern Superbike like the ZX10R, S1000RR, R1M, Panigale or the soon to be revamped Blade and Gixxer - we have a range of products to meet your adrenaline fuelled needs... on and off road.
We understand that no two Superbikes are the same (from minor modifications to custom specification race bikes). Speak to a genuine biker about your Superbike insurance including full replacement cover for declared modifications and Bike Trackday Insurance for cover on a UK or European track (we also offer fire and theft cover for track bikes).
All our road insurance policies include Legal Expenses cover and our Titanium Cover has shed-loads more cover too, such as Personal Accident, Helmet & Leathers insurance and full RAC breakdown cover (top product).
In addition to road insurance for your Superbike, we also have Fire & Theft insurance for SORN and laid-up bikes, old classic race bikes or modern classic two-strokes in the garage (we can also insure non-road track or dirt bikes too).
---
Speak to a biker at BeMoto on 01733 907000* to discuss your Superbike Insurance.
Why not download our GSX-R750 evolution wallpaper. All Gixxer 750's through history in various resolutions to work for your device, including Retina iPads and 4K monitors.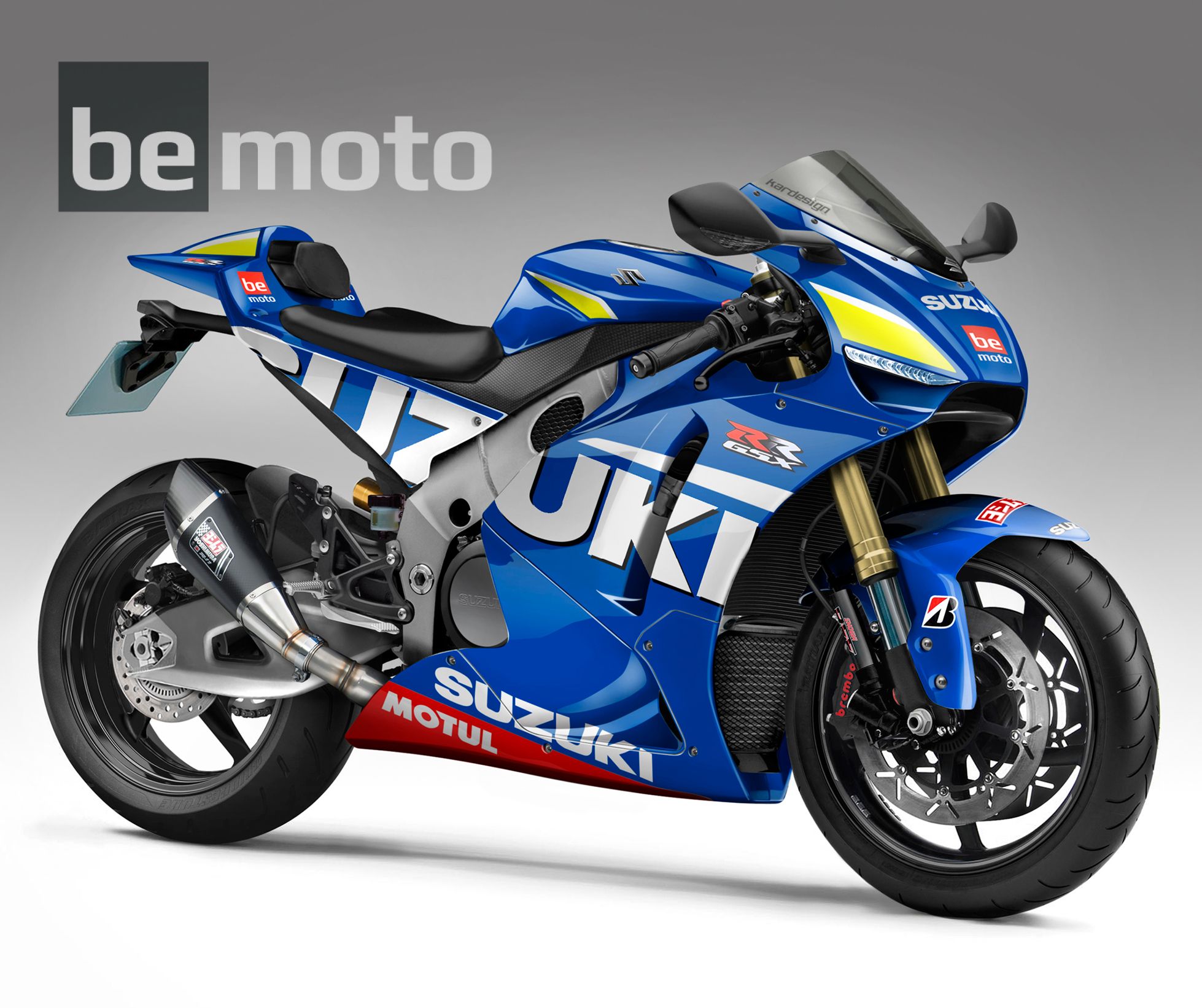 ---
* Calls are recorded for our joint protection