Track Insurance Press Release May 2019
BEMOTO: INSURANCE FIRM HAS YOUR BACK ON TRACK
May 2019
Full range of track-based insurance products for riders, motorbikes and race vans
Personal Accident Cover for trackdays and amateur racing
Trackday Travel Insurance (Repatriation) for overseas track events and amateur racing
Race Van & Race Transporter Insurance
Track Bike Fire & Theft policies, with options for "In Paddock" and "In Transit"
Track Bike Damage Cover – for UK and European tracks, including the Nurburgring
Specialist motorcycle insurer, BeMoto, is now offering a full portfolio of track-related products to cover riders, bikes and even race vans and transporters.
Find out more about each product here: www.bemoto.uk/motorcycle-track-insurance
Owned, run and staffed by bikers, BeMoto completely understands the varied needs of today's motorcyclists and the insurance difficulties often faced with regards to track riding and racing. The Peterborough-based company offers a suite of insurance products designed to cover riders, bikes and even race vans and transporters.
Following a successful launch last year of its Trackday Repatriation Insurance – motorcycle trackday travel insurance with options for amateur racing – BeMoto has diversified further by also offering Personal Accident plans, along with cover against Damage and Theft of prized track machines.
Mathew Long from BeMoto, said: "Buying track insurance can often be confusing and difficult to navigate. As bikers and track riders ourselves, we know what is important; from small details such as making sure track bike modifications are covered in the event of a damage claim, to the larger losses such as fire, theft, injury, death or repatriation insurance from overseas trackdays. Likewise, our dedicated Race Van Insurance has already prevented clients from paying sky high insurance to cover a van, which is used just a few months each year and even then, mostly remains parked up at a circuit."
Motorcycle Trackday Travel Insurance (Repatriation)
Emergency medical costs as a result of an incident on track are usually excluded from normal travel insurance policies as a 'hazardous pursuit', but it's important to get this sorted before a trip as many circuits or organisers won't let riders on track without medical and repatriation cover. With this policy – also valid for touring holidays and off-road riding - BeMoto will make sure emergency medical and repatriation costs are covered up to £250,000 in the event of a motorcycle accident on a trip. Also included is crash damage to riding gear, plus baggage, money and cancelation cover.
Personal Accident
Not something anyone wants to think about but getting hurt while riding can happen. Many personal insurance policies exclude injury or death when participating in what they consider to be "dangerous sports". BeMoto offers a Personal Accident policy designed for bikers to provide piece of mind for when heading out on road, dirt or track as an amateur rider or racer.Cover includes up to £500,000 for life changing injuries, as well as smaller amounts for fractures or burns and up to £200,000 for accidental death. Starting from as little as £3.96 per month, you can make sure you and your family will be properly protected 24/7 (cover continues at home, at work, when playing amateur sports or when travelling overseas).
Race Van Insurance
Many trackday riders and racers will have a van or transporter dedicated for such activities to carry a motorbike or sidecar and all the accessories, like spare tyres, to and from events. BeMoto's specialist Race Van Insurance has been designed to offer the petrolhead community an affordable method of insuring such vehicles up to 17.5 tons – as long as it's not a main vehicle and has a main use of transporting bikes – in other words social use with occasional commuting (not used commercially).
Trackday Bike Damage Insurance
A trip to the gravel can be expensive and normal motorcycle insurance policies exclude damage to your bike when used on track, but BeMoto is not normal. The company offers an affordable standalone solution with sensible excesses to insure your motorcycle against accidental damage whilst it is being used on circuit at an organised UK or European trackday – even at the Nurburgring! The product is available for single day use, with discounts for multi-days or groups of riders buying together for a single day. The policy doesn't cover timed events or races and the bike needs to be owned by the policyholder – with or without a V5.
Track Bike Fire, Theft & Transit
BeMoto offers policies to cover dedicated race and track machines against fire, theft and malicious damage (including attempted theft) when they are not in use and kept in a locked garage, shed or lock-up. The place of storage doesn't also have to be a home address and the machine doesn't have to be road registered. Further cover can be added to cover when "In Paddock" or "In Transit" when a machine is being transported on a trailer or in a van, which covers fire, theft and damage to the bike in a road accident when being transported (as long as a claim is being made on the carrying / towing vehicle as well).
All products are subject to underwriting. Terms & conditions apply.
Find out more about what makes BeMoto be different at www.bemoto.uk or call 01733 907000.

---
FaceBook: bemoto.uk - Twitter: @bemotouk - Instagram BeMotoUK
For media enquiries, contact: press@bemoto.uk
---
Downloadable Content (Release & Images)

Please download a Word version of the press release copy below and find attached example images of customers that we insure (please email for high resolution images).
MS Word Copy: Track Insurance Press Release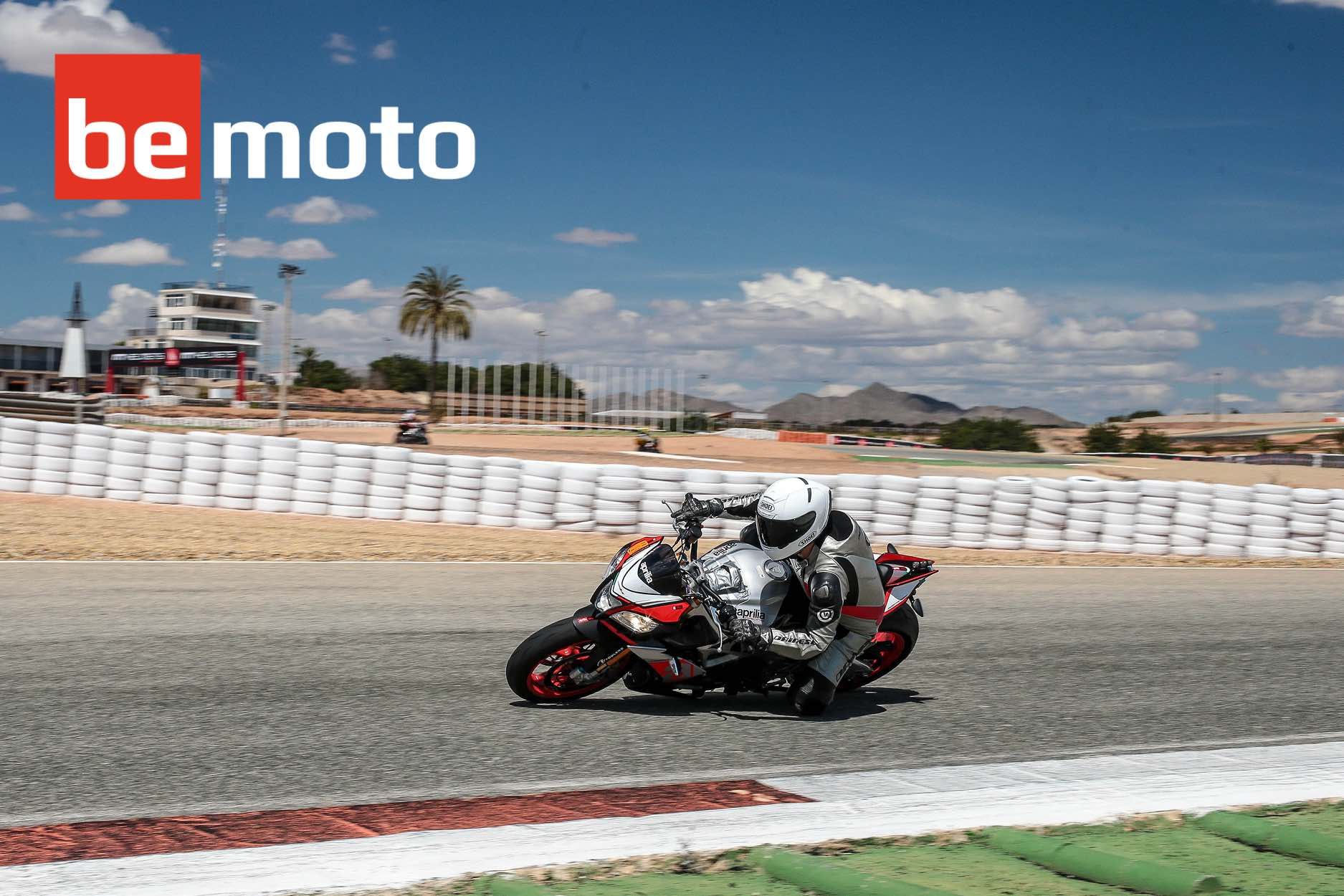 Aprilia Tuono Trackday at Cartagena
---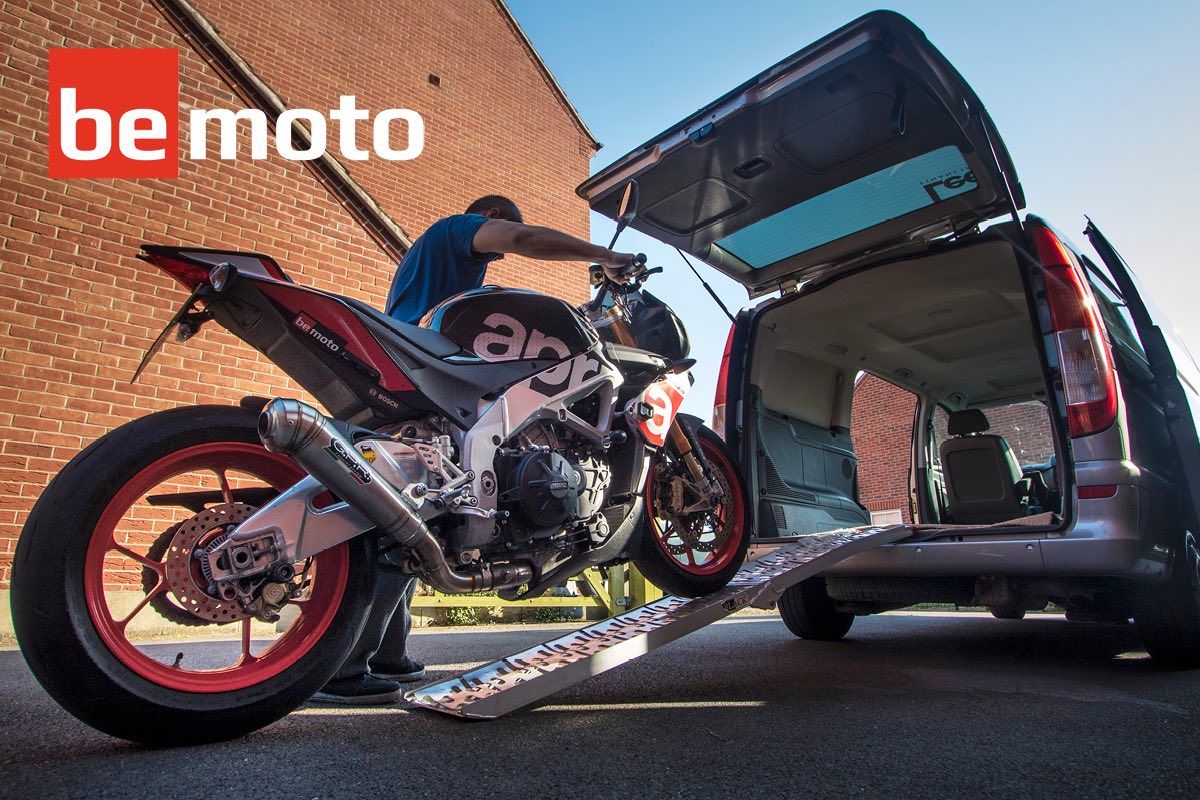 Motorbike being loaded into a Race Van
---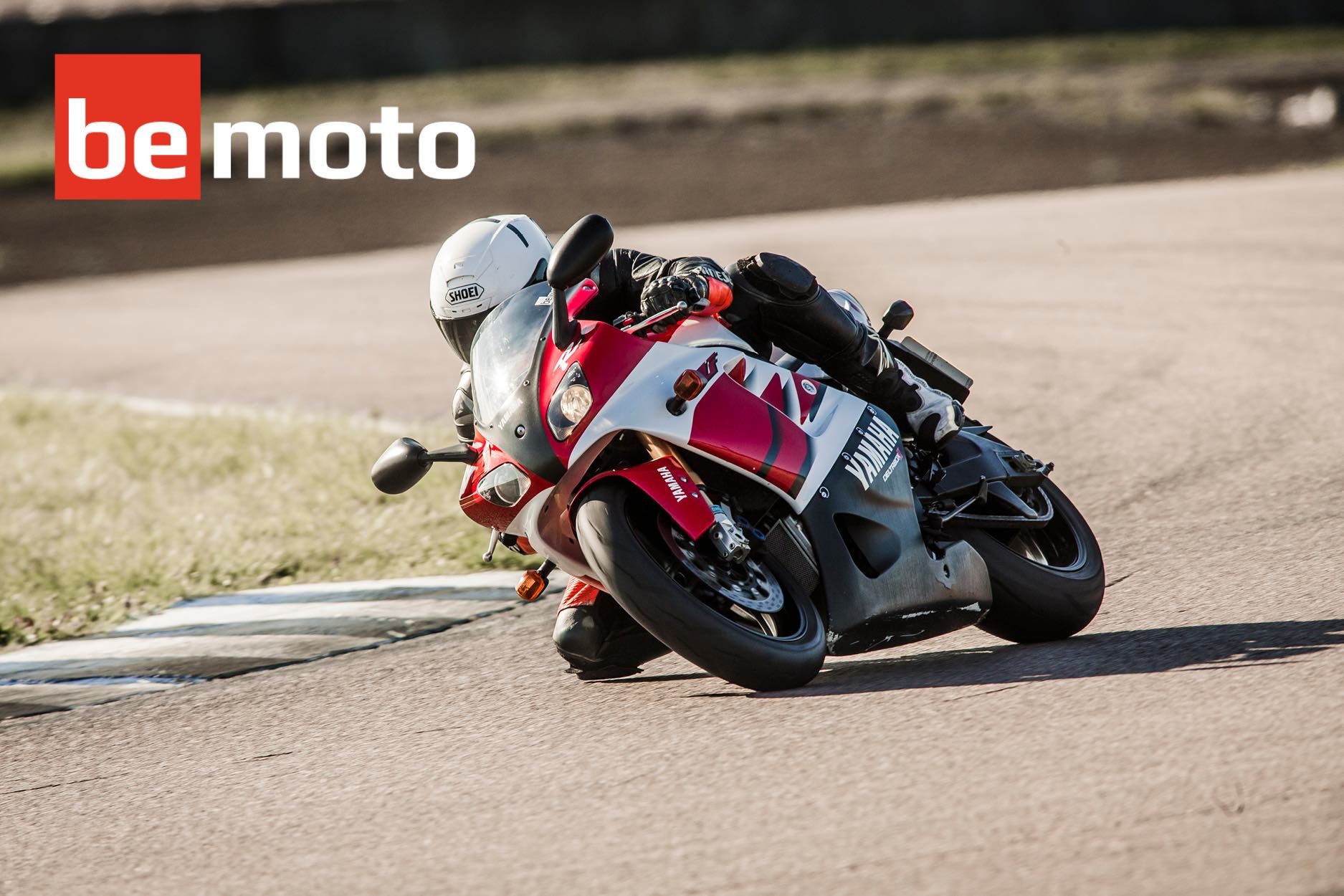 Yamaha YZF-R7 on a trackday at Rockingham