Trike Insurance Products
Trike Insurance Specialists
We know it can be a real pain trying to insure something outside of the norm. At many of our competitors the computer says "no"... At BeMoto we have real humans who will try their best to say "yes"!
We have a wide range of insurance products to meet the diverse nature of the different types of trikes in the UK. Whether you have a manufacturer produced trike, a trike built by a specialist or a trike built by yourself. We have a wide range of insurance products to cater for all types of trike from motorcycle conversions to car derived trikes, as well as Can-Am Spyders and Rykers, MP3 and Tricity bikes or a Nippi Trippi.
We also understand that trike riders often don't have a full motorcycle licence. We understand the rules around car licence extensions to avoid those annoying conversations. And if you have room for more than one trike, ask about a multi-trike insurance deal.
Speak to one of our trike specialists on 01733 907000 and ask about Titanium Cover.

Trike Insurance
£100,000 Legal Expenses Insurance included
Titanium Cover with full RAC Trike breakdown
NO amendment fees to make changes
More Info
Can-Am Insurance
NO Amendment Fees to make policy changes
Legal Expenses Insurance as standard
Upgrade to incredible value Titanium Cover
More Info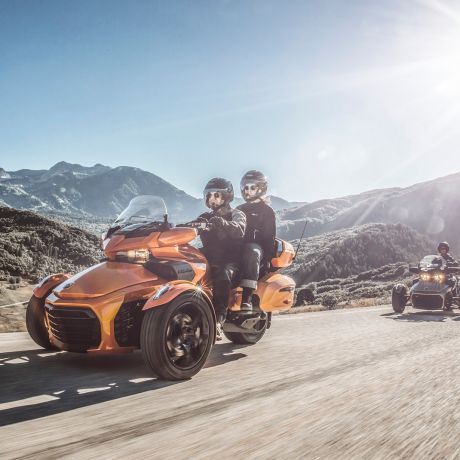 BeMoto are a specialist motorcycle insurance broker based on the outskirts of Peterborough owned and run by Bikers. You can speak to an actual biker about your trike insurance, not a telephone advisor reading from a script.