Trike Insurance
Trike Insurance Specialists
Finding insurance for your Trike used to be an ordeal, quite simply most car and bike insurance companies do not have the expertise or ability to arrange trike insurance. Here at BeMoto we are different - we love all things bike, whether that is traditional 2 Wheeled Motorbikes, 3 Wheeled Trikes & Can-Am Spyders, Rykers or 4 wheeled Quads and Buggies - so much more fun than cars!
We also understand that trike riders often don't have a full motorcycle licence. We understand the rules around car licence extensions to avoid those annoying conversations.

We have a wide range of insurance products to meet the diverse nature of the different types of trikes in the UK. Whether you have a manufacturer produced trike, a trike built by a specialist or a trike built by yourself then we can help. We truly understand how diverse the trike market is and that's why we have a wide range of insurance products to cater for everyone.
Three wheelers adapted for disability (also check out the NABD)
Q plate and modified trikes
Motorcycle trike conversions
Can-Am Spyder and Ryker (three wheels at front)
Vespa-Piaggio MP3, Yamaha Tricity, etc.
Nippi Trippi
Car Derived Trikes (car engines)
Trike Insurance for convicted riders
Trikers with criminal convictions
We offer Comprehensive trike insurance, Third Party Fire and Theft trike insurance, Third Party only trike insurance and if you do not plan to use your trike on the road we can offer Fire and Theft Insurance for laid up Trikes in storage, to ensure that your pride and joy is protected.
All our policies come with FREE Legal Expenses up to £100,000 as standard
Our incredible value Titanium Cover also includes Personal Accident to £15,000, cover to protect your riding kit (Helmets, Leathers, Gloves and Boots) to £1,500 and full UK and European Breakdown provided by RAC
Multi-trike policies available if you have more than one trike
Full UK car or motorcycle licence required
No Claims Discount from trike or motorcycle policies accepted (not cars unfortunately)
---
Discounts:
TWATS club member offers
Garaged trike discounts
Owners club discounts
Discounts for long ownership, limited mileage and security
Multi-trike deals
---
BeMoto are a specialist motorcycle insurance broker based on the outskirts of Peterborough owned and run by Bikers. You can speak to an actual biker about your trike insurance, not a telephone advisor reading from a script.
Call a BeMoto specialist on 01733 907000* to discuss your trike insurance needs
---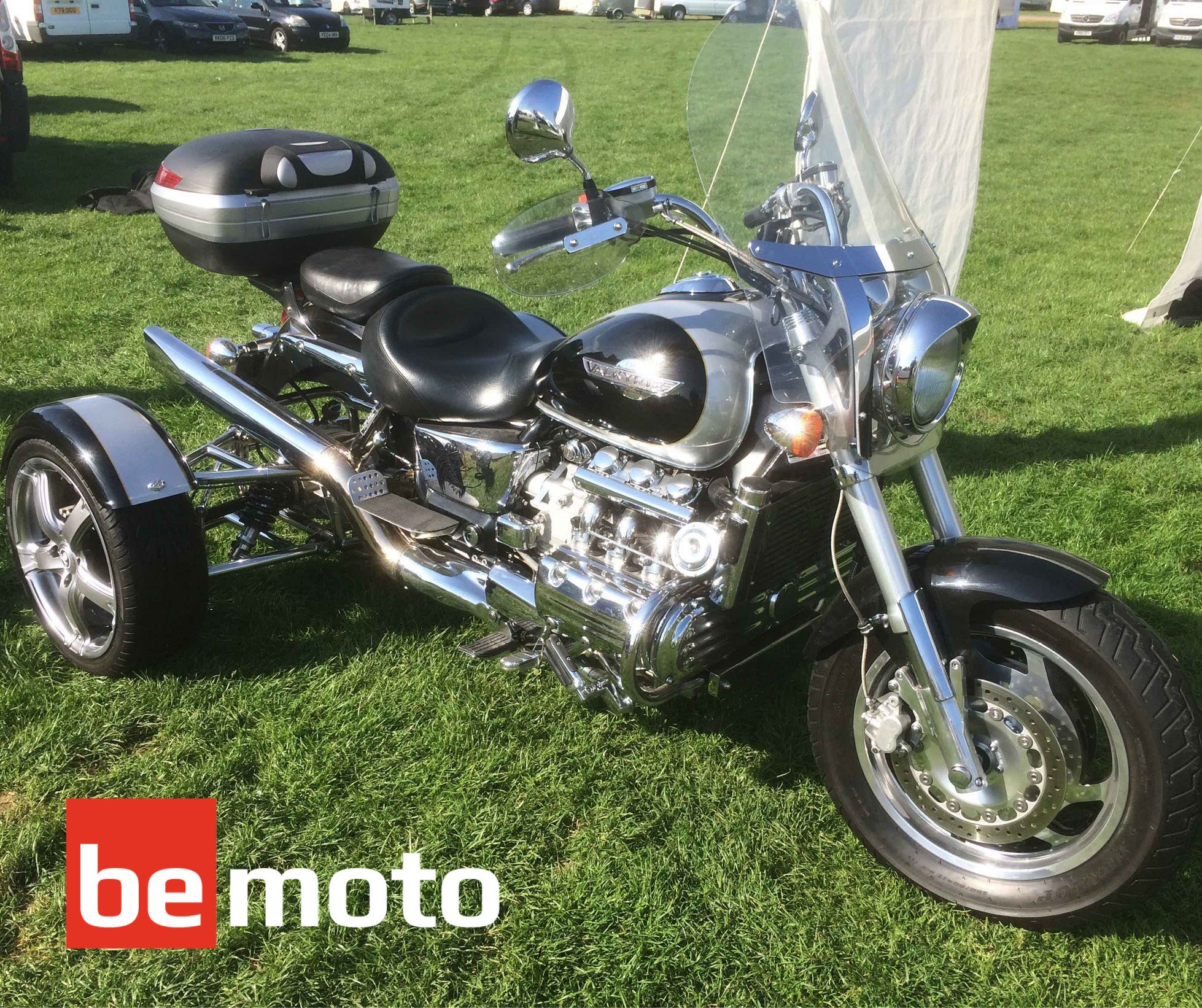 ---
* Calls may be recorded for our joint protection