Vintage Japanese Motorcycle Insurance

BeMoto Links: Facebook I Twitter I Instagram I YouTube

---
At BeMoto we love classic and vintage Japanese motorcycles. We have specialist schemes for insuring classic bikes, including Modern Classics and two-strokes, and offer discounts for membership of clubs (please contact us to add your club):
The Vintage Japanese Motorcycle Club (VJMC)
The Classic Racing Motorcycle Club (CMRC)
The Vintage Motorcycle Club (VMCC)
We have top quality products with tailored prices to cater for your vintage motorbike including
Classic Motorcycle Road Insurance (our Titanium Cover includes full UK & European RAC breakdown with no limit on the age of bike).
Modern Classic Bike Insurance for 2-smokers and bikes that are now becoming collectible, ranging from the 80's to the early R1, GSX-R K1 and original Fireblades.
Classic SORN & Laid-up Insurance for bikes not used on the road including large collections ('In Transit' cover also available if it's being transported to pre-organised shows, events or trackdays).
Classic Bike Trackday Insurance for bikes used at classic track events.
Different schemes are available; from a true classic policy with agreed value, to a modern classic policy where you can have agreed value and earn No Claims Discount (NCD). We can offer generous discounts for multi-bike deals as well and all policies come with FREE £100,000 Legal Expenses cover.
---
BeMoto are different
You will speak to a biker who understands your passion and we can cater for heavily modified bikes too (we also replace declared modifications like-for-like unlike some of our competitors).
We do not charge broker fees for making changes to your policy mid-term, e.g. if you move home, change your bike or wish to add a modification - although the insurer may alter their underwriting and premiums etc.
---
Call BeMoto on 01733 907000* to insure your vintage Japanese motorcycle.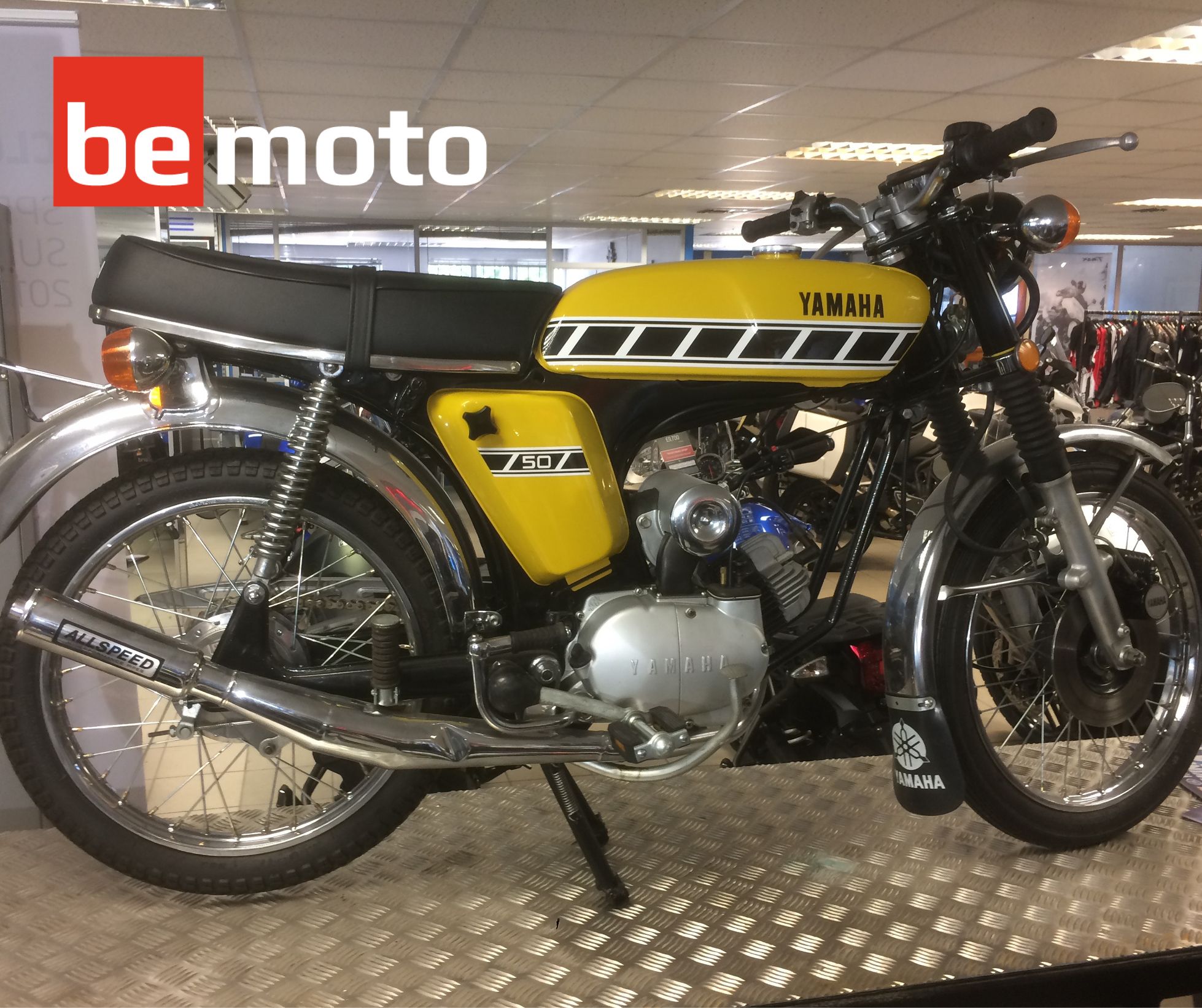 ---
* Calls may be recorded for our joint protection