WIN A PAIR OF SIDI MAG-1
Win a pair of one of the finest sports boots available right now worth £347.99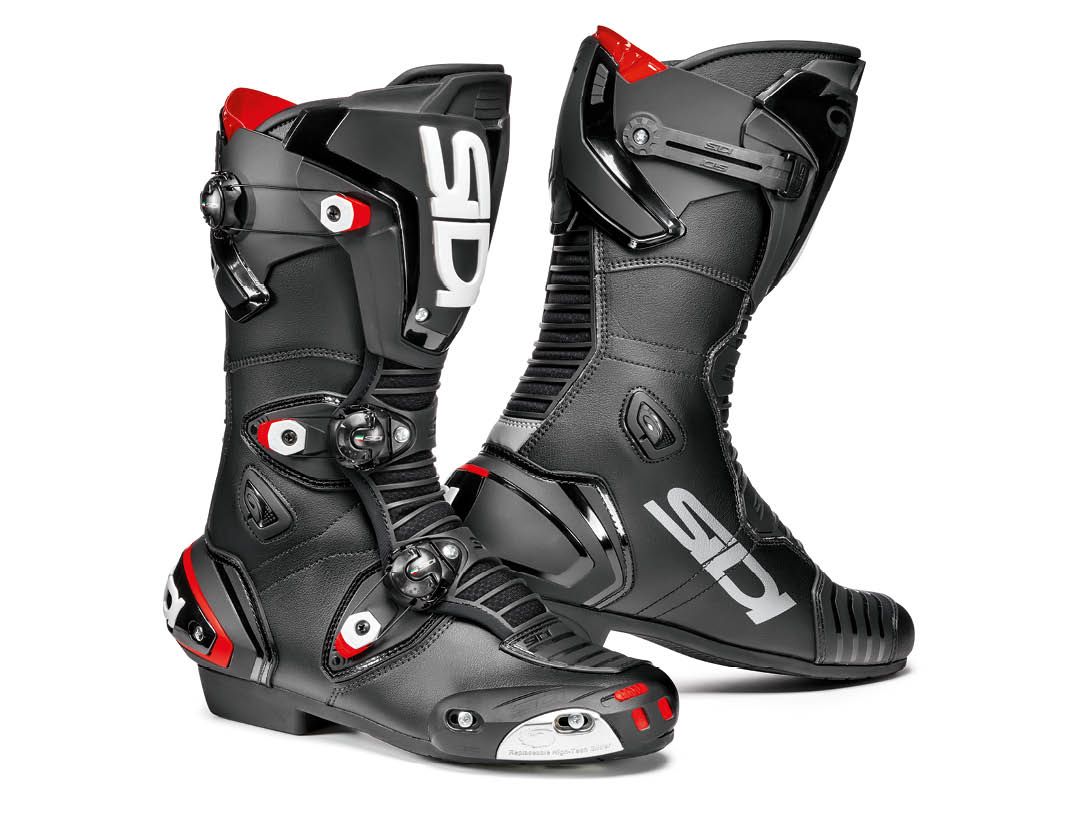 ---
Sidi Sport's design team has created a brand new motorcycle sport boot with a modern and futuristic look that utilises the highest quality materials in its structure to create a boot at the forefront of technology, functionality and production quality. The Motorcycle Boots was developed through research, laboratory tests and 'on the track' testing thanks to Sidi's MotoGP riders' input, all to offer you a brilliant performance during your rides. An excellent choice for every rider that is looking for a protective yet breathable boot, with a versatile and extremely comfortable fit not to mention an easy entry.
Sidi MAG-1 Features:
Upper/Material: technomicro microfibre
Liner: lined with air teflon mesh
Sole: rubber top sole
Technology: tecno 3 magnetic closure system
Internal support system
No zip
Adjustable calf area
TPU bands to wrap of the arches
Asymmetric and shaped heel cup
Replaceable shin plate
Shift pad
Slider with alloy insert and air ventilation system integrated
Head to https://sidiselect.co.uk/ to find your nearest dealer and for more info.
---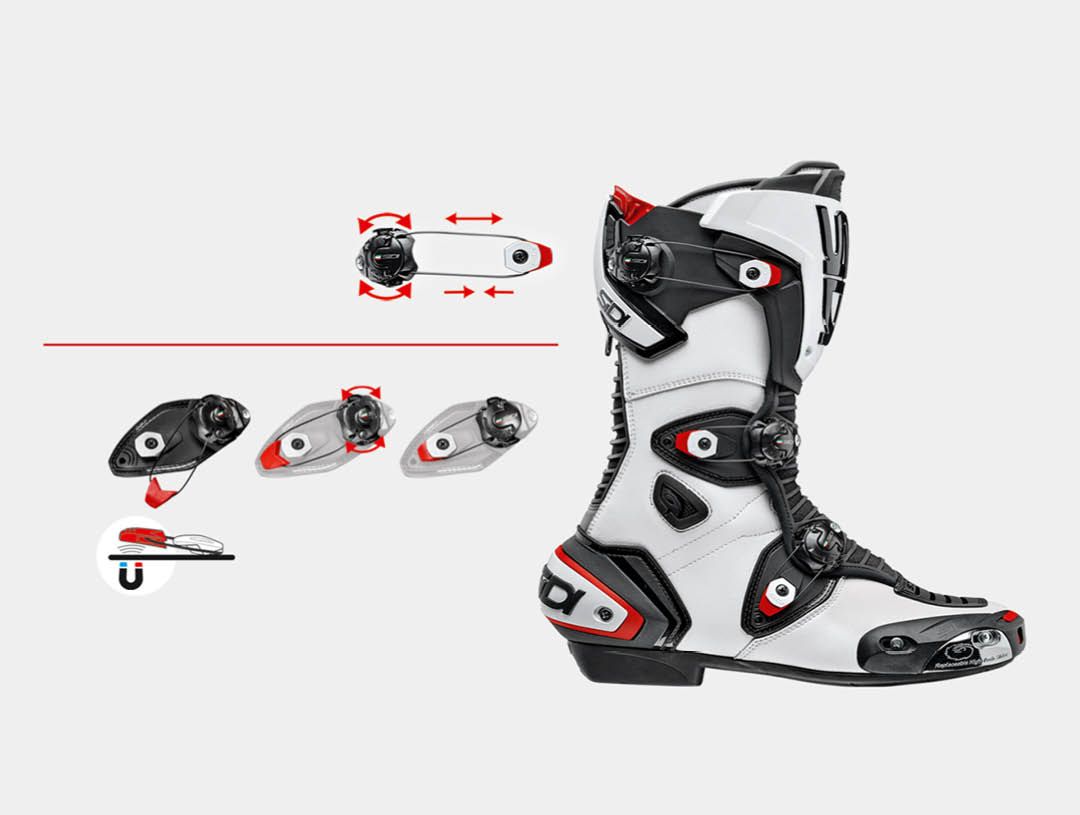 SIDI MAG-1 TECNO-3 MAGNETIC

An all new Micrometric Tecno-3 magnetic closure mechanism is easy and quick to use as well as being highly adjustable and light in weight. The TECNO-3 MAGNETIC closures close the boot with an extremely resistant steel wire, that is hooked to the clip with the aid of a magnet. Mechanisms and retaining clips are replaceable.
---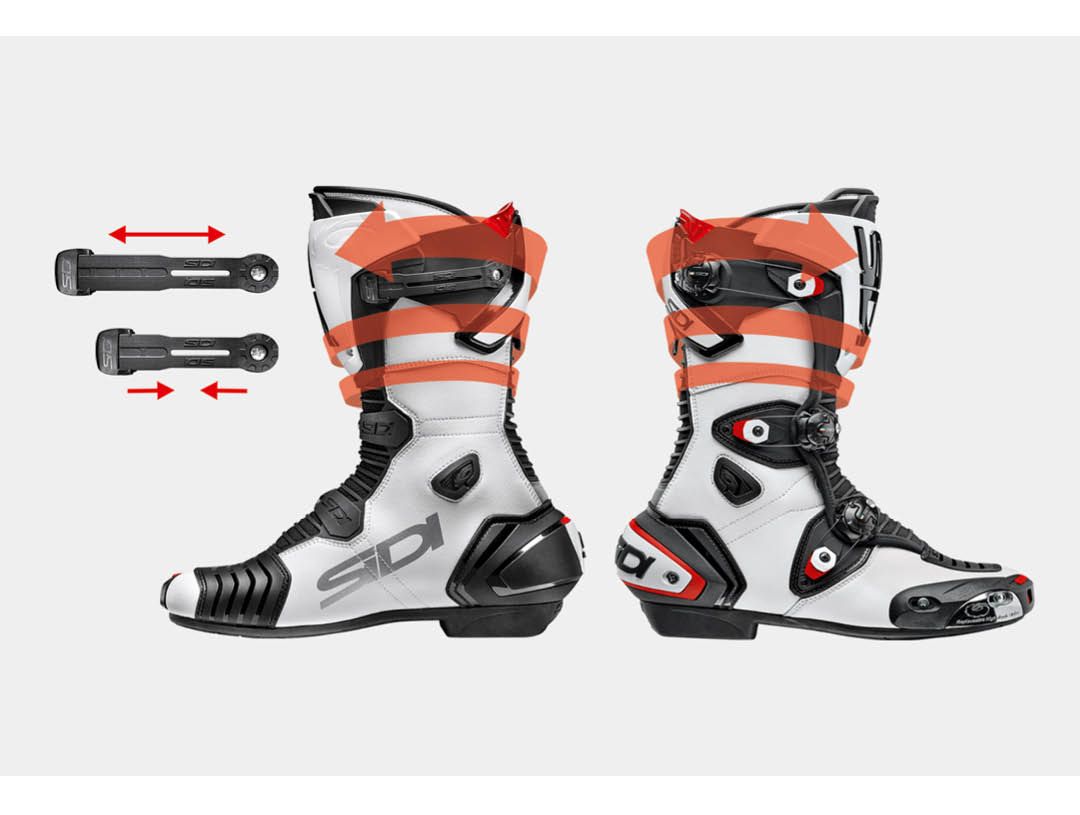 MICROMETRIC MEMORY STRAP
Allows you to adjust the circumference of the calf to the millimetre, with indented memory-regulation straps.
---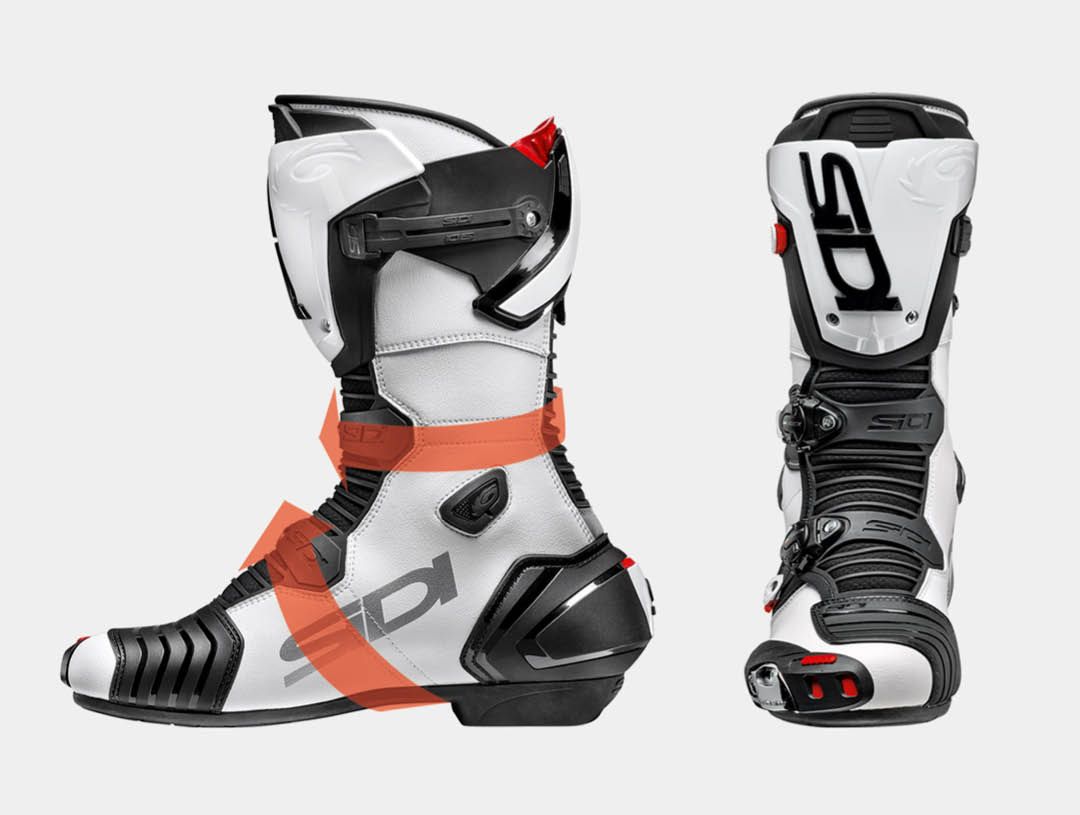 TPU BANDS

Arch and Achilles areas are covered with Sidi's exclusive elastic textile and injection moulded polyurethane comfort panels. The arch area utilises two TPU bands next to the TECNO-3 Magnetic closures, for a maximum support and wrap of the arches.
---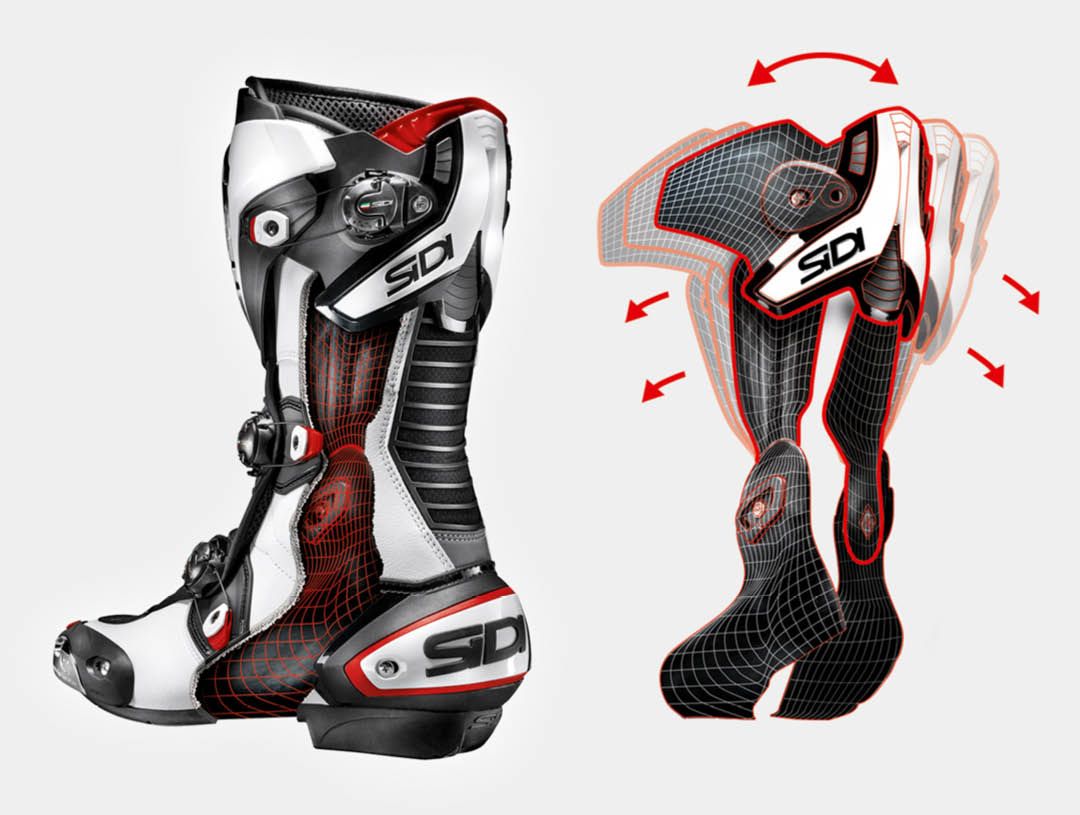 SUPPORT BRACES SYSTEM
The rear upper is made in polyurethane, and is assembled to the boot with two screws: one on the outside under the TECNO-3 Magnetic mechanism, the other on the inside which holds the micrometric adjuster strap. The screws support and block the internal support system which is made with carbon fibre beams, making up the frame of the boot.This system allows excellent flex movement front-to-back while being firm side-to-side.The Tecno-3 Magnetic mechanism and the micrometric memory strap adjust the leg circumference to fit around the calf muscle.
---
ASYMMETRIC HEEL CUP

Asymmetric and shaped shock absorbing heel cup, smooth and flat inside, for more adherence with the bike, with shock absorbing system in the back and outside. The shell and the shock absorbing system are replaceable through a screw and an interlocking system.