Exclusive R&G BeMoto Discount 2022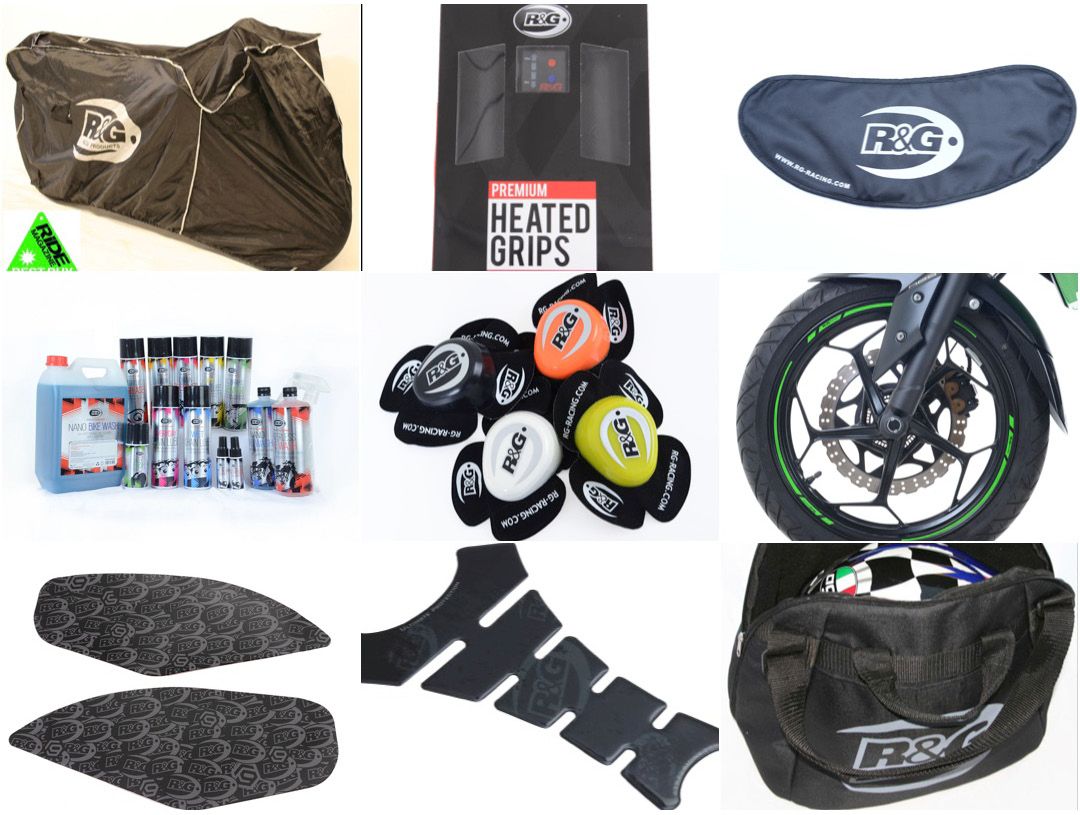 The good folk at R&G have created a rather splendid deal exclusively for BeMoto fans and are offering a 10% off a huge range of their products from now until December 22, 2022.
With Christmas fast approaching, you can treat the biker of your life (and that could be you with either) of the following with 10% off using the voucher code at checkout:
BeMoto10XMAS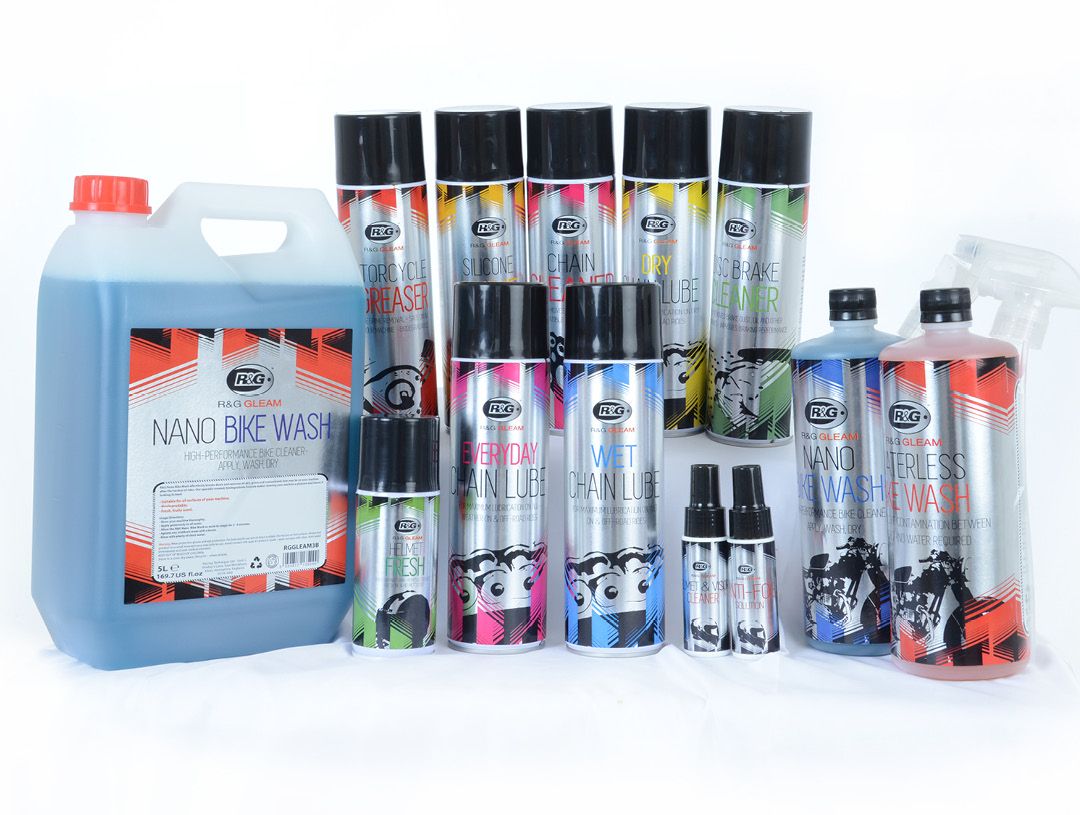 ---
Get clean and lubed: R&G Gleam range
The R&G Gleam range is made up of 16 products specifically designed to keep motorcycles clean and protected. R&G Gleam is an affordable range including Chain Cleaner, Degreaser, Disc Brake Cleaner, Silicone Shine, Helmet Fresh, Bike Wash, Waterless Bike Wash, Anti-fog solution, Helmet & Visor Cleaner, Everyday Chain Lube, Dry and Wet lube, Nano Coating and Corrosion Shield. For easy, stress-free cleaning try the new R&G Gleam Range. More info here https://www.rg-racing.com/browsetype/RGGLEAM/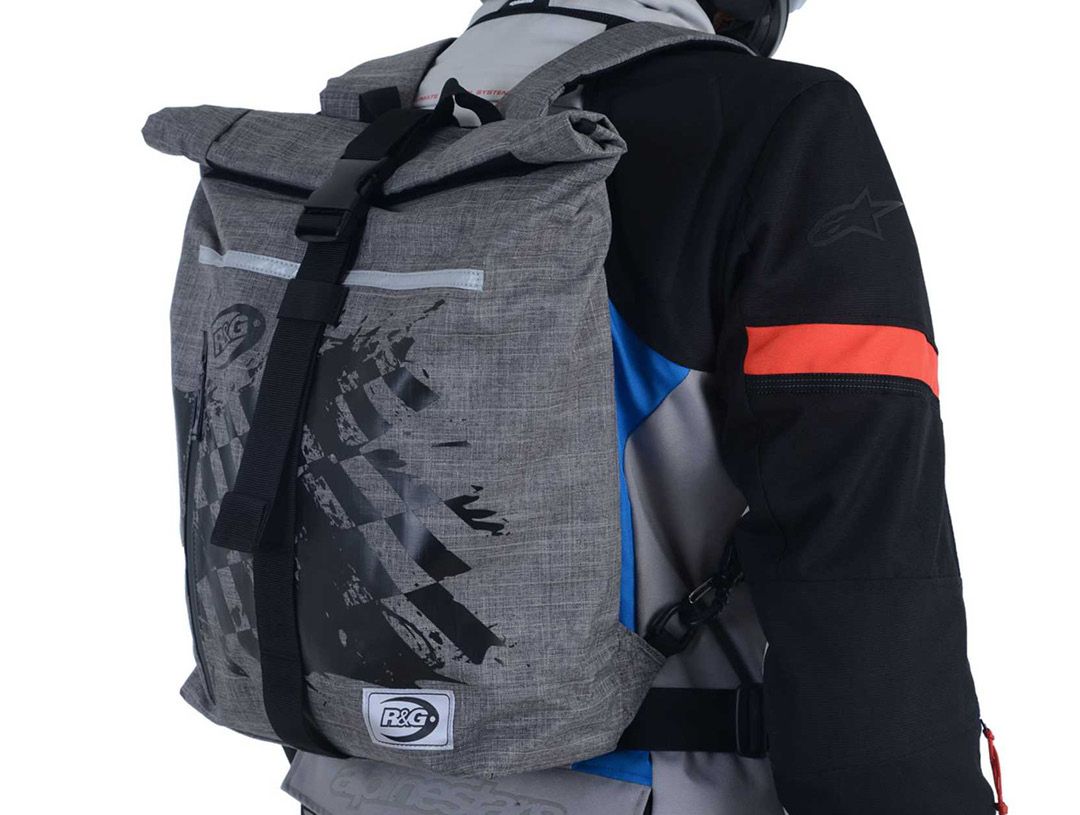 ---
Roll Up! R&G Waterproof Roll-Top Rucksack
Roll-top Rucksack claims to be fully waterproof, extremely durable and very comfortable. The Rucksack has a roll down top that is secured by two separate velcro straps and a fully adjustable quick release buckle.
Lots of room inside and features 2 external pockets (1 at the back, 1 at the front) both with a generous amount of space and secured by high quality zips. There's a padded back and straps with an adjustable quick release buckle that wraps around the chest also helps eliminate strain while also securing the bag, keeping it from moving too much. More info here https://www.rg-racing.com/browseBike/BMW/K1300GT/2013/RTB0001GREY/


---
Rim Job: R&G Rim Tape
Designed specifically for 17" motorcycle wheels, using only the highest-quality material available R&G's Rim Tape is designed to give years of service. Available, in a large range of colours and thanks to its 4-piece (per wheel side, 16 in total) modular design, there's a set of Rim Tape for everyone no matter what colour/style of bike. Allowing the rider to use 2, 3 or 4 pieces per wheel side. R&G Rim Tape is designed to easily install on any 17" motorcycle wheel with no specialist tools or techniques required. https://www.rg-racing.com/browsetype/General_Accessories/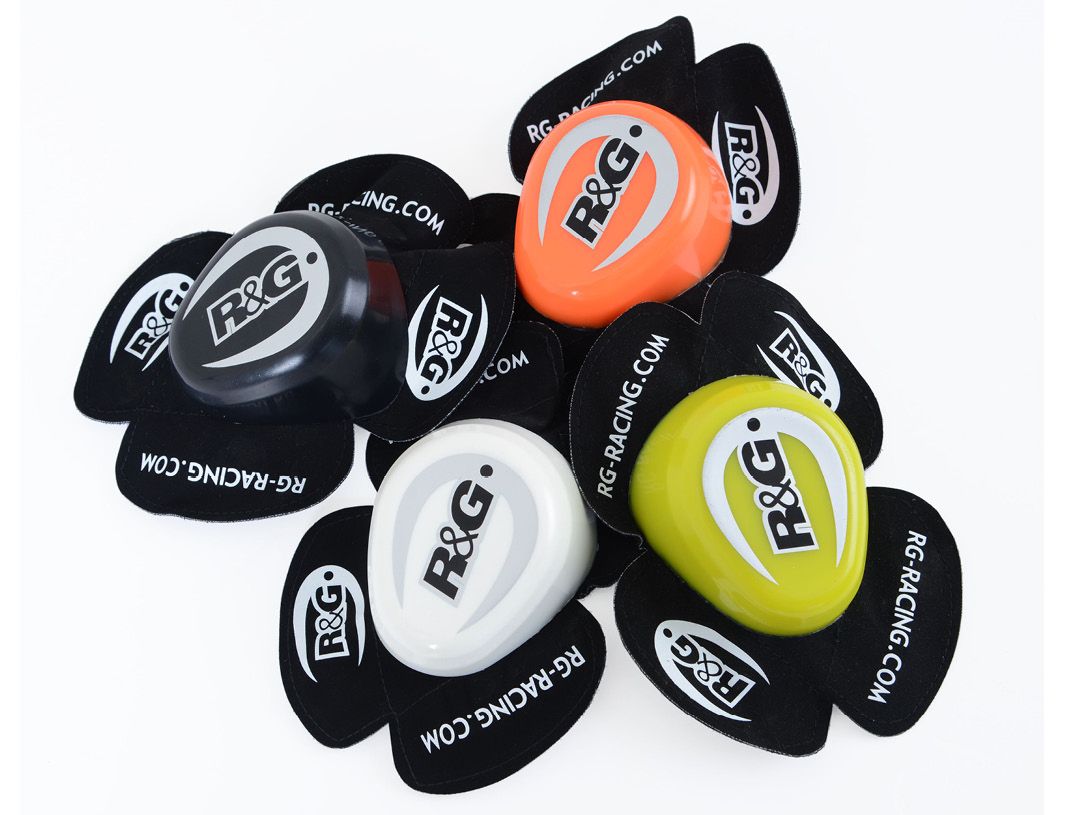 ---
Get on your knees! R&G Knee Sliders
Extensively used all over the world, R&G Aero Knee Sliders are seen on the best riders, best roads and best tracks. They are used by many riders in the British Superbike Championship (amongst others) and race schools worldwide. Available in a wide range of colours. More info here https://www.rg-racing.com/browsetype/Knee-Sliders/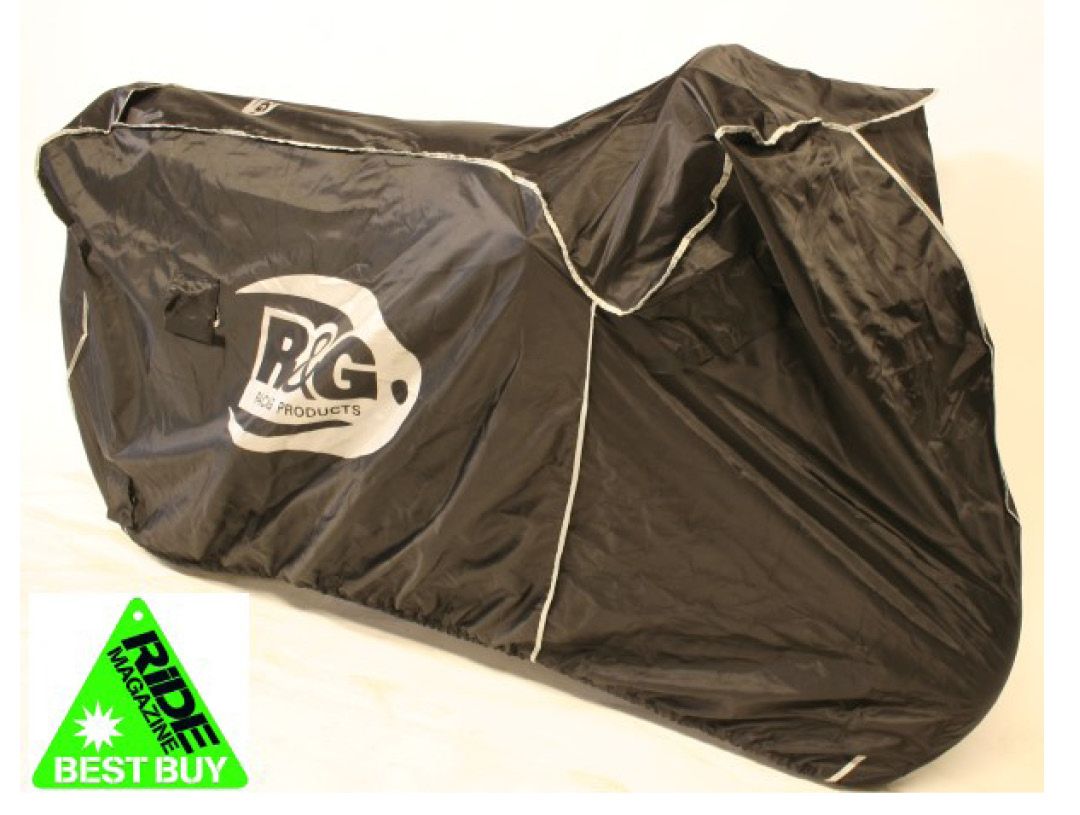 ---
Cover it up, mate: R&G Bike Covers
R&G offer a broad range of covers for internal and external use for specific types of bike and even certain models. So for keeping your bike, warm, dry or even just protected when sleeping, check out the range from R&G. More info here https://www.rg-racing.com/browsetype/Bike_Covers/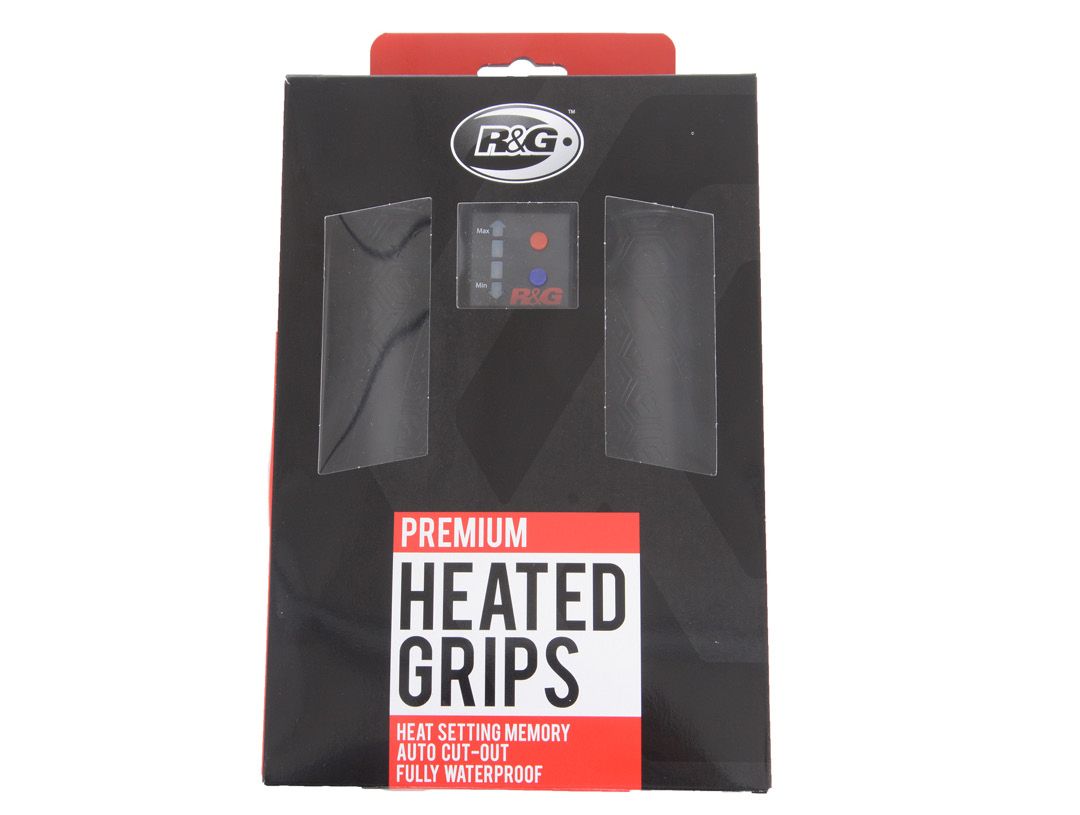 ---
The Heat is ON: R&G Heated Grips
Essential for all year riding! R&G Heated Grips fit 22mm and 25.4mm (1") diameter handlebars/clip-ons and are 124 mm in length (the most common grip sizes for modern motorcycles). In only two minutes the grips heat up to 35°C and on those really cold days, increase the heat setting (using the easy-to-use one-touch control box) to get warmth up to a toasty 60°C! More info here https://www.rg-racing.com/browsetype/grips/
---
Tanks a lot: R&G Tank Pads
Scratching a tank is beyond annoying, from sportsbikes to cruisers and everything in between, the R&G Centre Tank Pad helps protect the fuel tank on any motorcycle from scuffs and unwanted marks from zippers/buckles and general wear and tear. There are plenty of styles to choose from and includes an alcohol wipe (for preparing the tank surface) and uses Orafol™ adhesive. See the range here https://www.rg-racing.com/search.aspx?s=tank%20pad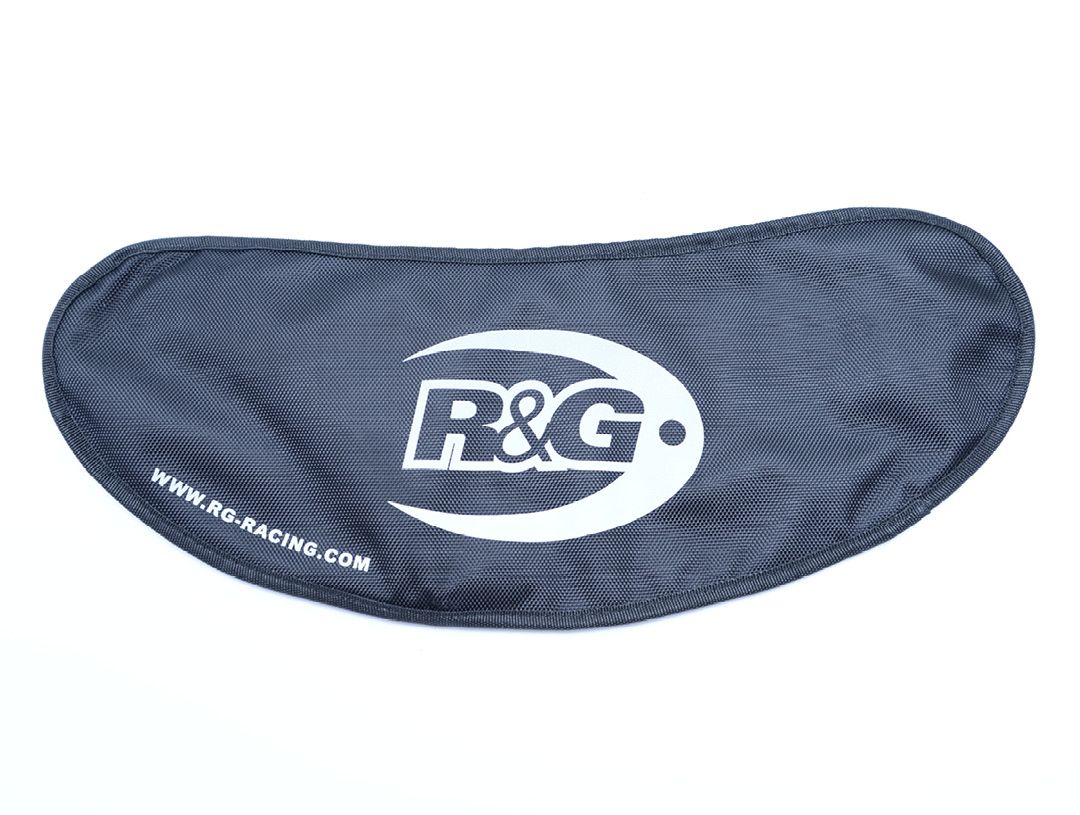 ---
Not a fanny pack: R&G Visor Pouch
Could be for posing with, but its main function is for carrying a spare clear visor for when it gets dark or vice versa and is compatible with all major brand visors. Equipped with a high-quality buckle and belt (expandable up to 48 inches) and features a fleece-lined interior to keep visors in the best condition - coupled with a large Velcro closing tab, making the visor easy to get out when needed and ensuring it stays safe and secure when not. Comes with reflective "R&G" logo and text to help aid visibility. More info here https://www.rg-racing.com/browsetype/R_G_Merchandise/


---
Lid Lugger: R&G Deluxe Helmet Bag
Take care of a helmet with the R&G Deluxe Helmet Bag. Made from a tough, hard-wearing outer and fleece lining, this universal helmet bag protects against dust and light knocks. Features include an external pocket and internal pocket for earplugs and stuff, an adjustable shoulder strap and fixed carry handles. Note: Helmet not included! More info here https://www.rg-racing.com/browseBike/Universal/Universal/All/DHB0001BK/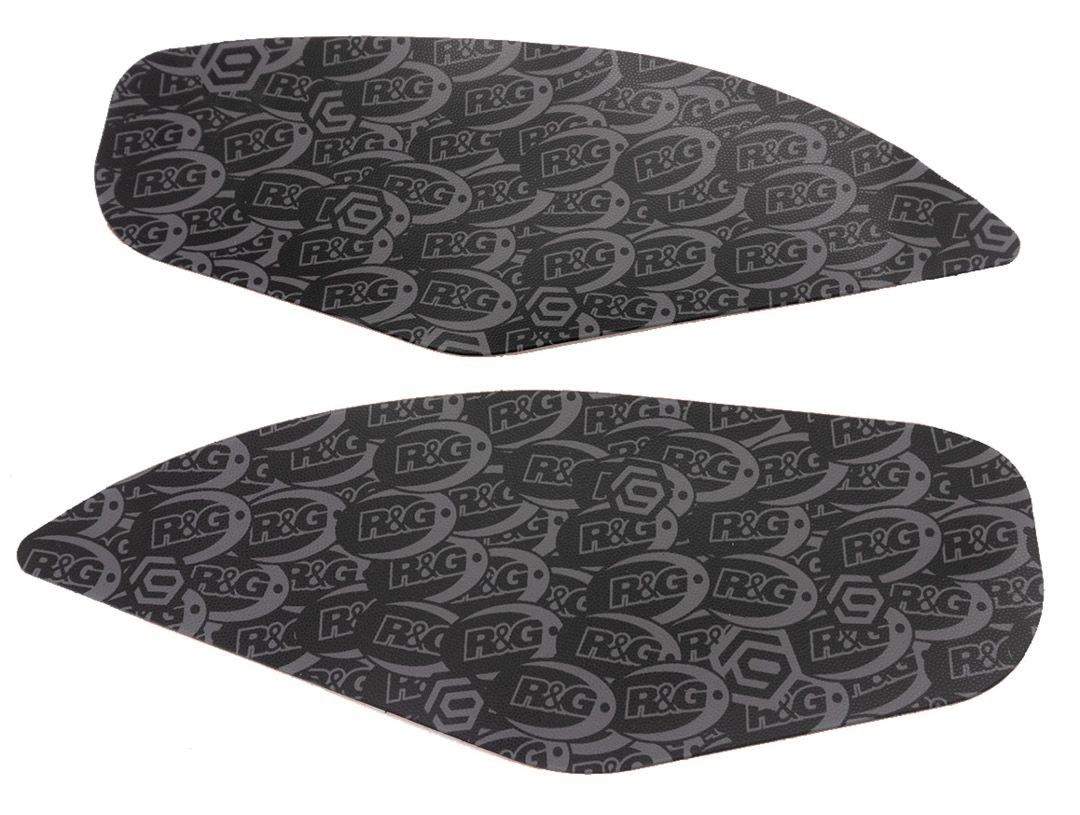 ---
Grips You: R&G Race Grips
These premium Race Grips are available for many sportsbikes, with new applications released regularly. The R&G Race Grip texture features a unique pattern with a sleek and dynamic profile. Specifically designed to allow greater movement on the bike whilst ensuring high levels of grip when needed, while being kind to leathers. More info here https://www.rg-racing.com/browsetype/racegrips/