---
Future Classic: Kawasaki GPZ900R
By Alan Dowds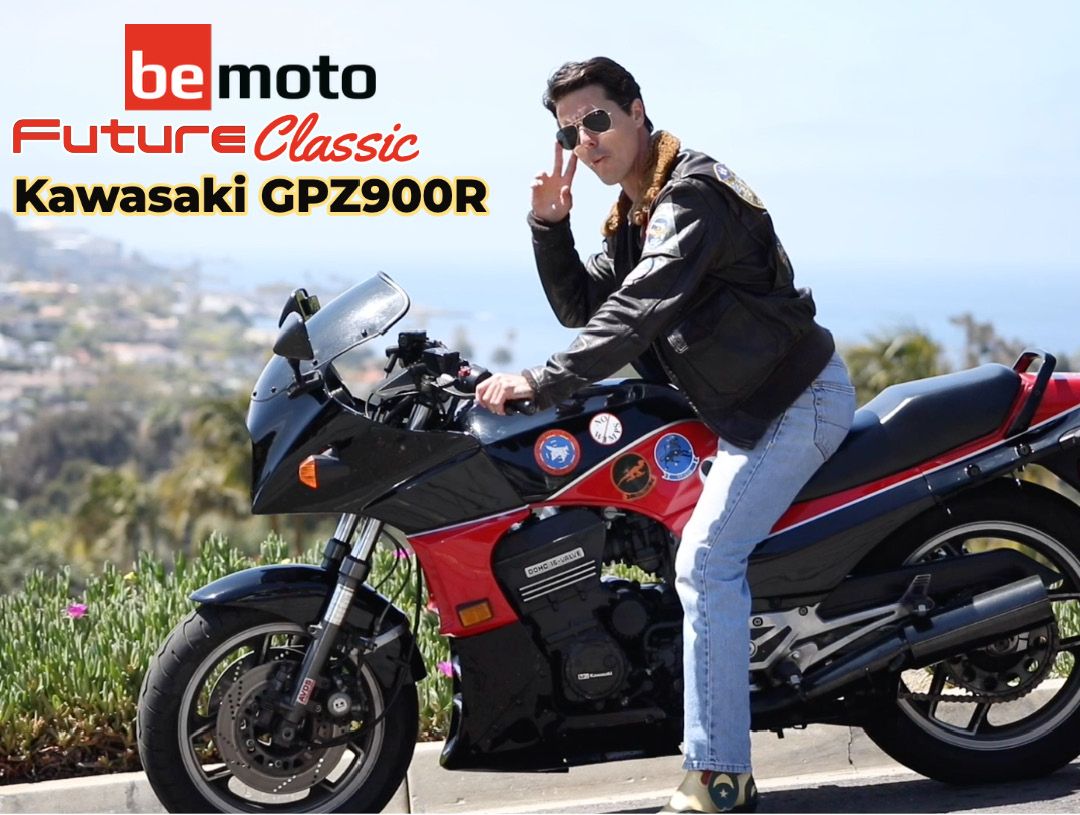 ---
Well, it's actually a classic classic now - forget the future (although check out our GPZ1000R concept here). It's often hard to explain the impact of major changes in hindsight. Trying to imagine a world without the internet or mobile phones nowadays is tough, even for those of us who were around a long time before those inventions. It's the same with bikes.
A 16-valve, water-cooled inline-four engine making over 100bhp is mundane to the point of boredom nowadays. But back in 1983, when Kawasaki revealed the GPZ900R, it really was a massive deal. It was the first genuine 150mph superbike, dominated the 1984 Isle of Man TT races, and set the standard for full-bore sportsbikes for the next decade.
---
The Japanese firms had been experimenting throughout the 1970s with various new engine and chassis technologies, including 16-valve DOHC heads, water-cooling, full fairings and monoshock rear suspension. But the GPZ900R brought them all together in one bike for the first time, showing everyone else the path for high performance machines. The Yamaha FZR1000, Honda's FireBlade, Yamaha's R1, Suzuki's GSX-R1000 – they all followed the same design pathways.
---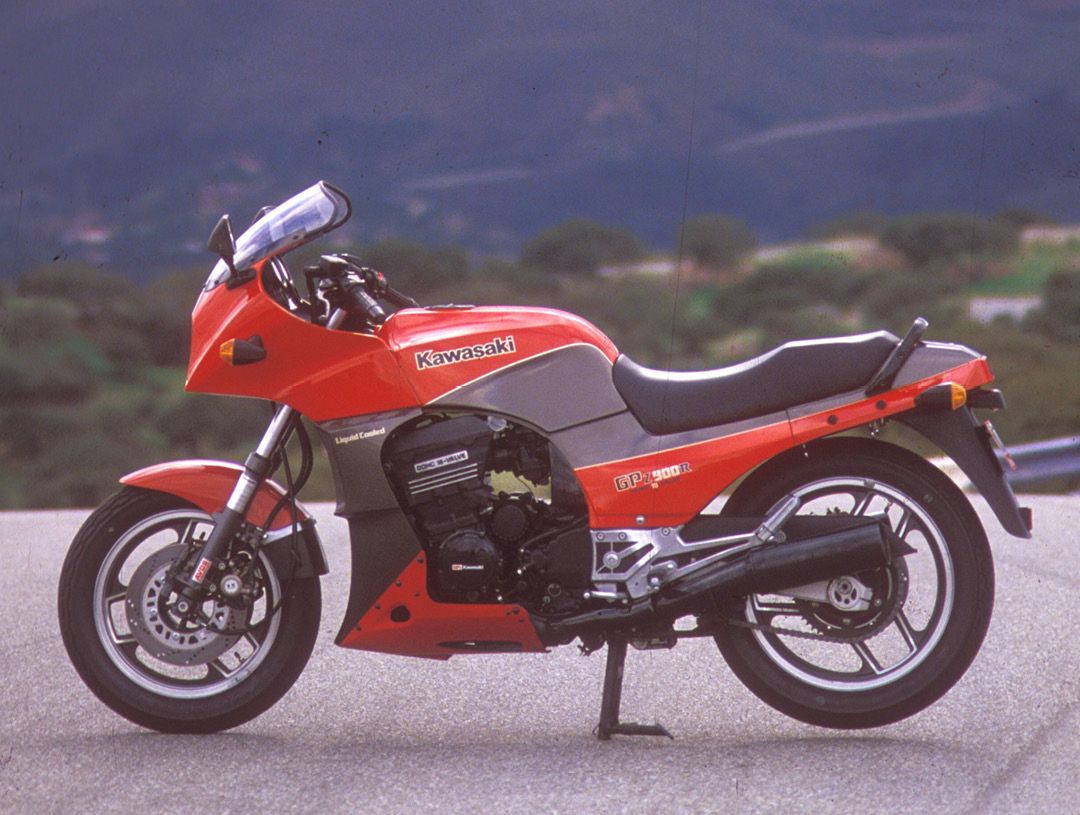 Kawasaki had done this beforehand with air-cooled two-valve engines, starting with the Z1 and running up to the GPz1100 (note the lower case 'z' on the air-cooled bikes, the water-cooled bikes got an upper-case 'Z'). But the air-cooled motors were reaching their limits in terms of peak power output, and water-cooling raised that bar. It also allowed a more compact design – cylinders can sit closer together and the cylinder head doesn't need lots of space for cooling fins and air-flow channels. Kawasaki also moved the camchain to the left hand end of the crank from the centre and repositioned the alternator behind the cylinder block, making the engine even narrower.
This new motor made over 115bhp – strong performance back then – and was bolted into a similarly capable chassis. The steel tube frame was stiff and light enough, a box-section aluminium swingarm operated a Uni-Trak rising rate monoshock linkage, and both ends had air-assisted suspension. The front end had a couple of dead-end technologies though: an anti-dive unit, which used brake hydraulic pressure to close off some of the compression damping circuit, and a 16" front wheel. Both of those were dumped in the only major update to the GPZ in 1990, when it got the same front end as the ZZ-R1100: 41mm conventional forks and a 17" wheel.
The GPZ9 was so good it outlived many of its replacements, staying in production alongside the GPZ1000RX, ZX-10, GPZ1100 and ZZ-R1100. It remained on sale in Japan until 2003 – an amazing production run, though it disappeared from UK showrooms in 1994.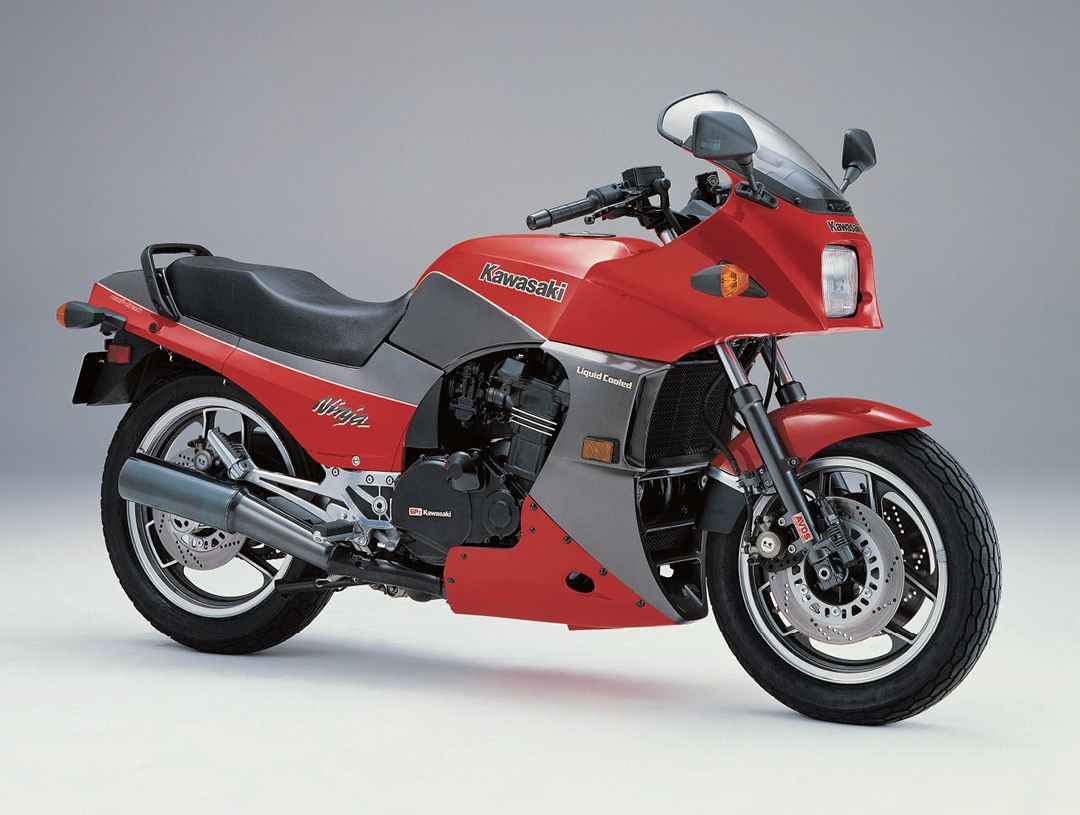 Nowadays, the performance figures are unremarkable: full-bore superbikes make nearly twice the power while weighing 50kg less. But 100bhp at the tyre is still a lot of power, and as a classy relaxed tourer, the GPZ900R still works very well indeed.
If you fancy reliving the 1980s on a 900R, you've still got a good chance. There are quite a few left out there, the DVLA has nearly 300 listed as on the road as of 2020, with a lot more laid up on a SORN certificate. Prices aren't at all crazy either: even a good reconditioned bike will only cost you a few grand at the moment. For a bike with such massive historical impact, that has to be a bargain…
---
Kawasaki GPZ900R SPECIFICATION
Engine: inline-four 16v DOHC, 908cc, CV carbs
Chassis: steel tube backbone,38mm forks, single-piston front brake calipers (41mm forks and four piston calipers from 1990)
BHP: 115bhp@9,500rpm (claimed)
Weight: 228kg (dry)
Price new: £4,249 (1988)
Production run: 1984 – 2003 (on sale in the UK until 1994)
---
PROS
+ Piece of history, genuine 150mph bike, strong classic looks. And you get to pretend to be Tom Cruise in Top Gun.
CONS
- Slightly dated handling, especially on original.
---
Kawasaki GPZ900R VARIANTS
ZX900A1 (1984) – ZX900A6 (1989), original front end with single-piston sliding brake calipers and 38mm anti-dive forks, 16" front wheel. Various paint and detail mods
ZX900A7 (1990) – gets same front end as ZZ-R1100, with 41mm forks, four-piston Tokico calipers and 17" front wheel
WHICH ONE?
The front end upgrades in 1990 made a big difference, and the 17" front wheel gives a much wider tyre choice – so if you're going to be riding it a lot, go for a post-1990 bike. If you want the original classic collector's experience though, it has to be one of the first A1 or A2 models from 1984-5.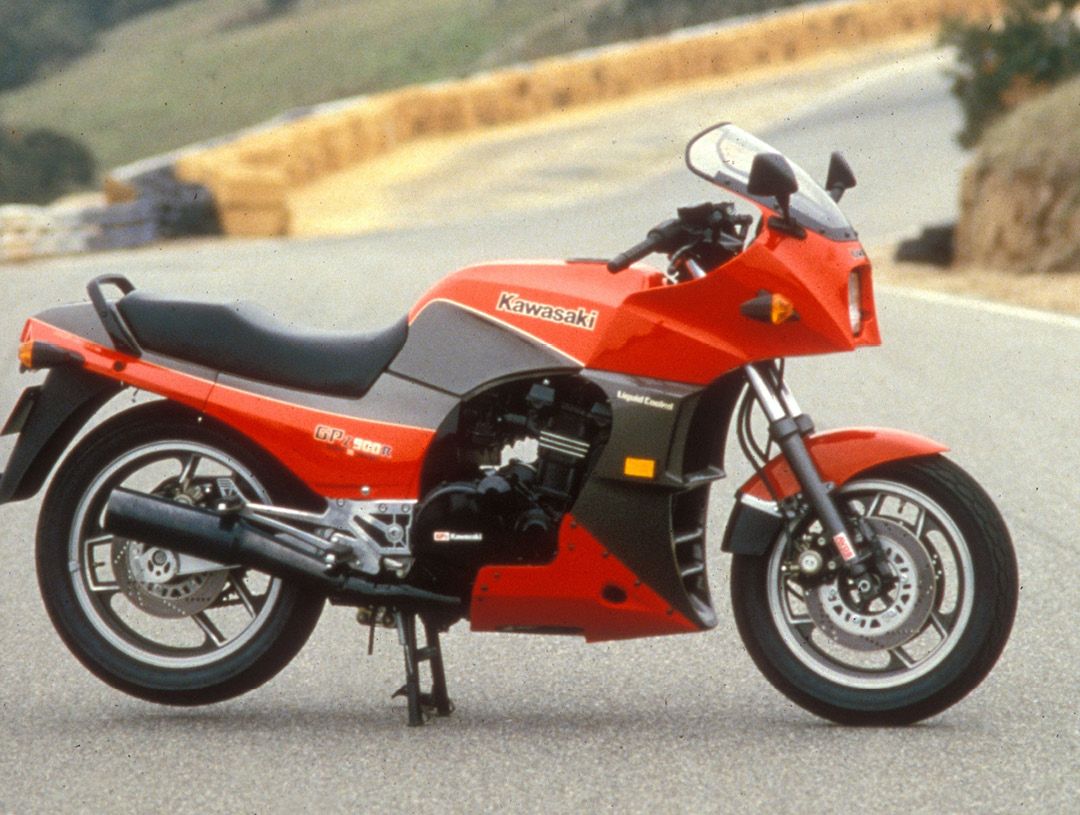 ---
Kawasaki GPZ900R FUTURE CLASSIC RATING
A funny one – the GPZ900R was a real milestone machine, but it's not grabbed the imagination here in the UK anything like as much as something like the first Honda FireBlade. That may well mean there's more potential for grabbing a bargain mind: there's a few rough-ish early bikes on eBay for very little cash at the moment. Making one into a concours restoration will cost a bit of cash – but it's far from impossible, or a massive deal breaker.
They are loved in Japan, so the potential is definitely there for the OG Ninja to take off in popularity…
---
Kawasaki GPZ900R - WHAT TO LOOK FOR WHEN BUYING ONE
You really are getting into the realms of 'very old' bikes here: the first GPZ900Rs are nearly 40 years old. So a lot of stuff will be worn out by age, even on a low-mileage machine. On early bikes the rear suspension bolts could crack, but if it's still running now that will surely have been fixed. Engines sometimes wore out cams, but again, should have been sorted by now. Carburettors will be due a clean and service/balance, with O rings, seals and diaphragms maybe needing replaced. Ignition coils, leads and caps will also be showing their age – any poor idling or rough running is often down to sparks leaking away around the ignition system.
Prepare to replace a lot of chassis parts: brake hoses and seals, suspension bushes and seals, swingarm and head bearings, wheel bearings, brake discs. Finding decent used bodywork at a good price is next to impossible – so you might need to get what's there repaired.
---
STAR RATINGS
Sex Appeal: 3/5
Practicality: 4/5
Performance: 3/5
Availability: 2/5
---