---
10 Steps For Planning A Motorcycle Tour in Europe
By BeMoto
BeMoto Motorcycle Touring Insurance discusses one of the greatest freedoms of owning a motorcycle... Going on tour! Although the reward for the trip is at least an incredible adventure, or at best, a trip of a lifetime, it does require a lot of preparation. Not least because you don't have a boot to wazz a load of gear into. If you're planning for your first trip, the planning could take longer than the actual tip (we hope not), and if you are a seasoned veteran, you probably have your packing list committed to memory. Whatever your experience, we've put together the 10 steps we take when planning a motorcycle tour in Europe to help you on your first, or next adventure.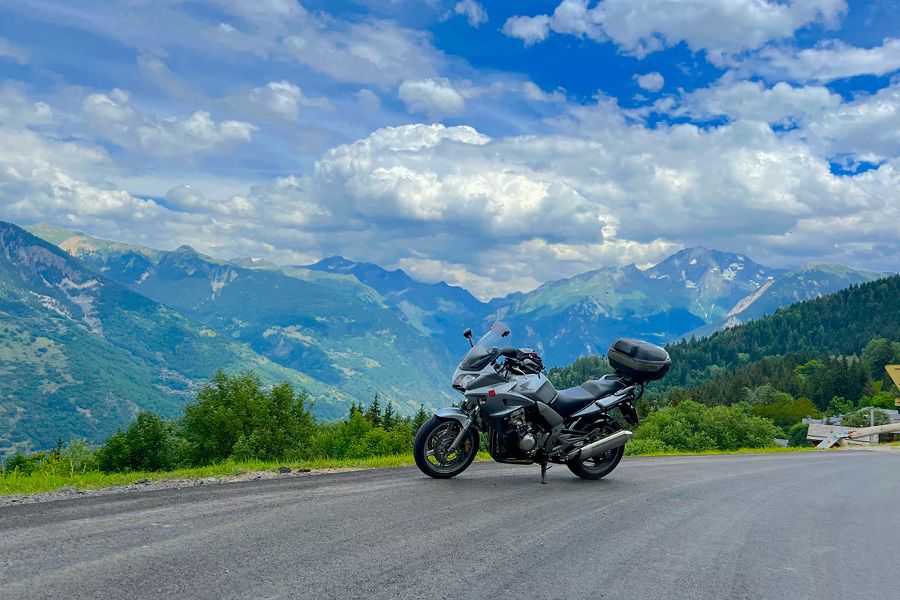 1. Destination - Where are you off to?
It sounds obvious, but for some this first stumbling block is all that is required to make it a non-starter. If you're going alone, great! Only yourself to please. If you are going with other people however, differing opinions and desires can draw out this conversation / decision exponentially. Conflicting annual leave dates, practicality of different bikes amongst friends and even the resilience of ones bottom for riding hours all come into play. The honest consensus among us is, if it's your first trip, go anywhere and go as soon as you can. Your first trip will tell you an awful lot and take a lot of pressure off future trips. You'll learn everything you need to know about touring in terms of what you need, don't need, and give a good indication as to your riding stamina, oi oi.
---
2. Determine your timeline, how long do you ideally want to be away for?

Will you ride for the entire trip? Or will you stop somewhere for a couple / few nights on the bounce? To be honest, we favour the latter, only a couple of the group have a full luggage setup and when we go away, it's usually because of a show or event of some kind. Even those with a full luggage setup appreciate some time riding without the weight. If you're touring with a pillion, it gives them the opportunity to have some time off the bike. You may even decide to have a day or two off the bike yourself! If you are opting to stay in the same place more than one night, it's worth making it somewhere as appealing as possible for the budget. Factor that in early so it fits into the timeline before route planning. If you fancy a trip to a bike rally in France, check out the Punta Bagna International Bike Show.
---
3. Crossings
To a certain degree your crossing choices may be dependent on where you live. If you live in the north, an overnight ferry from Newcastle to Amsterdam will set you back around £350 before breakfast and anything else you spend to occupy yourself during your time onboard. If you went via road and Eurotunnel on the same journey, you would save 2-3 hours (all being well) and it would cost around £200 excluding meals. If you have the option to choose between crossings, it is worth doing the comparison between available crossings and what you're trying to get from the trip. You might appreciate a night's sleep on the ferry as opposed to 2 extra days riding for instance.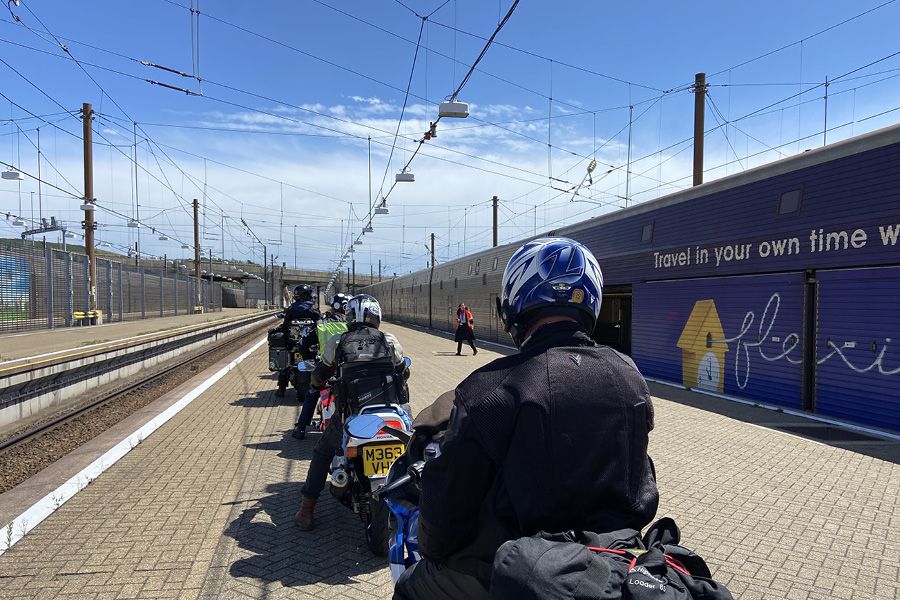 ---
4. Planning Your Route
This can occasionally be the point at which you realise how practical or achievable your intended destination is. This can be quite time consuming as you are basically deciding what you want to get out of the trip whilst laying down the route. We have been on trips with both a lot of planning and getting by on the basic concept of a route, and to be completely honest, we can't say either is a better approach. The route planned has never been executed as intended at the time either because of weather, road closures, mechanical issues, or even because someone's tank range isn't what they thought it was. The plan, however basic, does bring a bit of peace of mind and something to fall back on if a deviation occurs, or even just to check you're arriving at any accommodation on time.
As a general rule we adopt the following route planning process for motorcycle touring in Europe:

Quick google maps search to see if the main destination is practical in the time allowed and figure out how many overnight stops are required. We then look at the routes between the proposed stops and whether it passes the sniff test, if it does, we move on to step.
We usually aim for 6 hours in the saddle, an hour for lunch and depending on the mileage, add 10 minutes for every hundred miles. So we now work it backwards and see if this still fits the timetable and the initial destinations we think we might be staying in. Google is a valuable resource at this point as you can look up "best riding routes", or go rogue and plan your own route taking in sights that you want to see on the way. If the route is still workable, we then look for accommodation for the overnight stays.
There could be some jiggery pokery at this point according to accommodation availability for the size or budget of the group going. Generally, we haven't needed to deviate from an initial plan too much. Moving accommodation to a next major town, depending on which country you are in, can alter the day by a couple of hours.
Once the overnight accommodation is sorted, we search the route in stages for fuel / refreshment stops. When riding in a group we tend to stop every hundred miles as a catch all for fuelling / leg stretch / wee wee requirements. We try to overlap fuel with lunch wherever possible. We'll then note down the fuel stops, lunch stops and postcodes. We double check that the day will work out and when done, move on to the next stage of the journey and do the same again.
Time for tweaking. We'll go over the whole thing again and see if there's anything we can factor in to make the trip better, starting with going over the route on satellite view. If there's a forest to deviate through, a set of twisties to wiggle through, or a hidden gem tourist destination / rated lunch spot, etc. We'll factor that in. We do the typical tourist thing of googling "things to do in X destination" and check TripAdvisor.
---
5. Plan for the weather
Are you going on an all-weather trip? Or what should be a delightful summer tour? Check the typical weather forecast for your destinations and along your route. The luggage requirement (and subsequent weight) is worth considering early on. It goes without saying that a trip without the right gear may not be pleasant.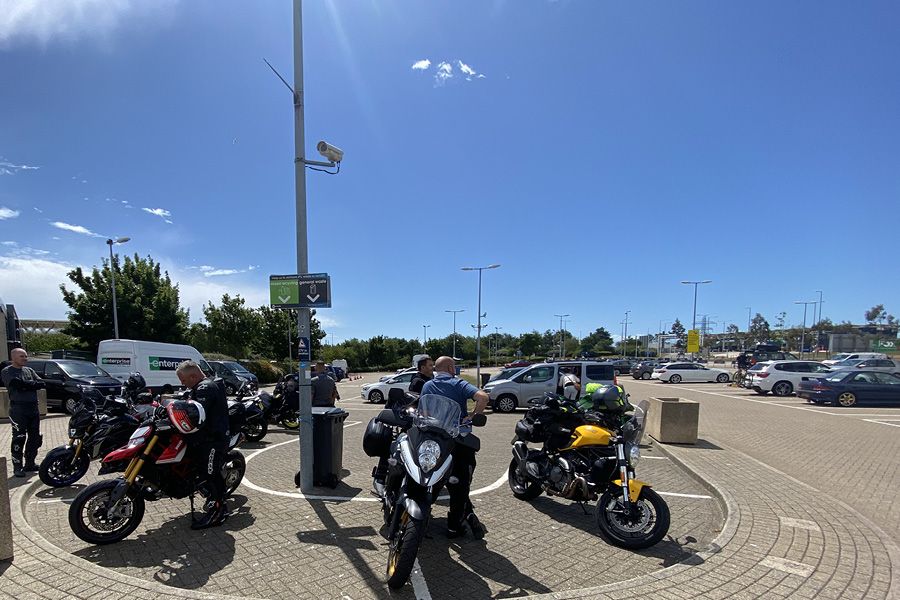 ---
6. Budgeting

Determine your budget for your trip, not just the hotel and any crossings. Consider fuel, toll roads, food, lodging, and any activities you plan to do along the way. Consider a safety buffer for unexpected events. At the time of writing, we budget 20 euros per 100 miles travelled. This is for fuel lunch and refreshments. If you're travelling across France, this is a useful little tool to gauge spend on fuel and tolls.

---
7. Make reservations

Make any necessary reservations for lodging and activities along your route. This ensures as far as possible that you have a place to stay and things to do when you arrive. We use Booking.com in a lot of cases as you have flexible cancellation. If you're travelling in a group, speak to the hotel directly as you will usually get a better deal directly as you are guaranteeing them a large booking. You can often negotiate free breakfast or similar but will usually need to pay a 10% deposit or more if booking closer to your arrival date.
---
8. Check your bike over
Well in advance of the departure date. Check nuts, bolts, fixings. Check for leaks. Look over any load carrying equipment, panniers, top boxes, brackets. Check it all! Look at your servicing schedule and consider if the trip mileage puts you on your "service due" mileage. If it's your first trip on your bike, it will be the most you have relied on it, probably the longest and farthest that you have been on it, and therefore, the time you want it working at its best. Here's a list of things our group have discovered pre-tour:
Sheared bolt on top box mount
Crack in pannier
Slow puncture
Leaky fork seal
---
9. Insurance & Breakdown

Perhaps predictable coming from an insurance business, we suggest checking over both your policy and breakdown cover. Are you covered for every country you're riding through? Are there any policy exclusions you need to be aware of? Do you have breakdown cover for the entirety of your journey? Again, are there any exclusions? If you are a BeMoto Titanium Insurance customer, your policy will cover you for all the countries in the European Economic area. You are covered for 90 days (per trip) at the same level of cover your policy is valid for in the UK (TPO, TPFT, Comprehensive). As a Titanium Customer, you also benefit from Full RAC Breakdown cover in Europe. A lot of people are surprised to find they don't have touring cover, have to call for permission before going, or don't have breakdown cover. In other words, read the small print.
---
10. Have a dry run
No, not the entire trip, but if you haven't loaded up your bike before, load it up and take it for a ride. Try some manoeuvring and as far as possible replicate the potential fun and games of boarding a ferry or the Eurotunnel. Ride slowly up a multi-storey and back down again to get your balance in with full riding kit and full luggage on. It's bad form to find out your bike doesn't balance the same way and is heavy when you have an audience. If you're used to regular weight but haven't done a long tour, at least check everything you plan on taking fits in your luggage and will strap to the bike ok. This will save any faffery on the day of departure, or running around like a headless chicken in the days prior.
---
Looking for the best Motorcycle Touring Insurance ?
There's a few things to consider.
You would be brave to ride into Europe without breakdown cover... No matter how well maintained your bike is, things can go wrong. Check out our incredible value Titanium Cover, which includes full UK and EU breakdown by the RAC (as well as EU cover for up to 90-days per trip).
You might think that your packaged current account has your travel insurance all sorted, but it's quite common for them to exclude riding bikes over 125cc. The last thing you need is a large bill for medical costs or repatriation to the UK, so check out our Touring Travel Insurance specifically designed for motorcycle holidays
Our touring travel insurance and Titanium Cover also has benefits you might not think about, i.e. what happens if your bike breaks down and cannot be repaired quickly, how will you continue your trip and how will you get your bike back to the UK?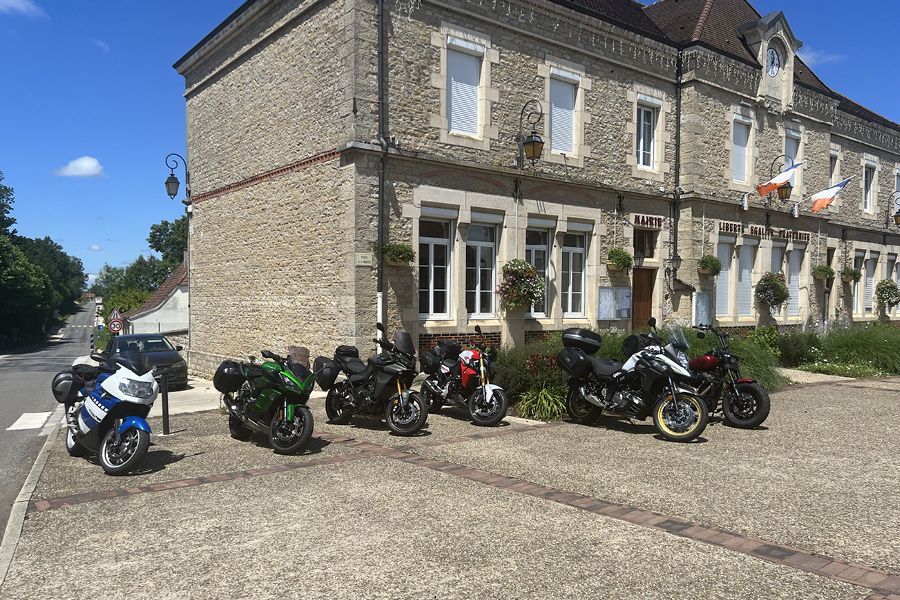 ---