---
Watchlist Wednesday: Suzuki RGV500
By Scottie Redmond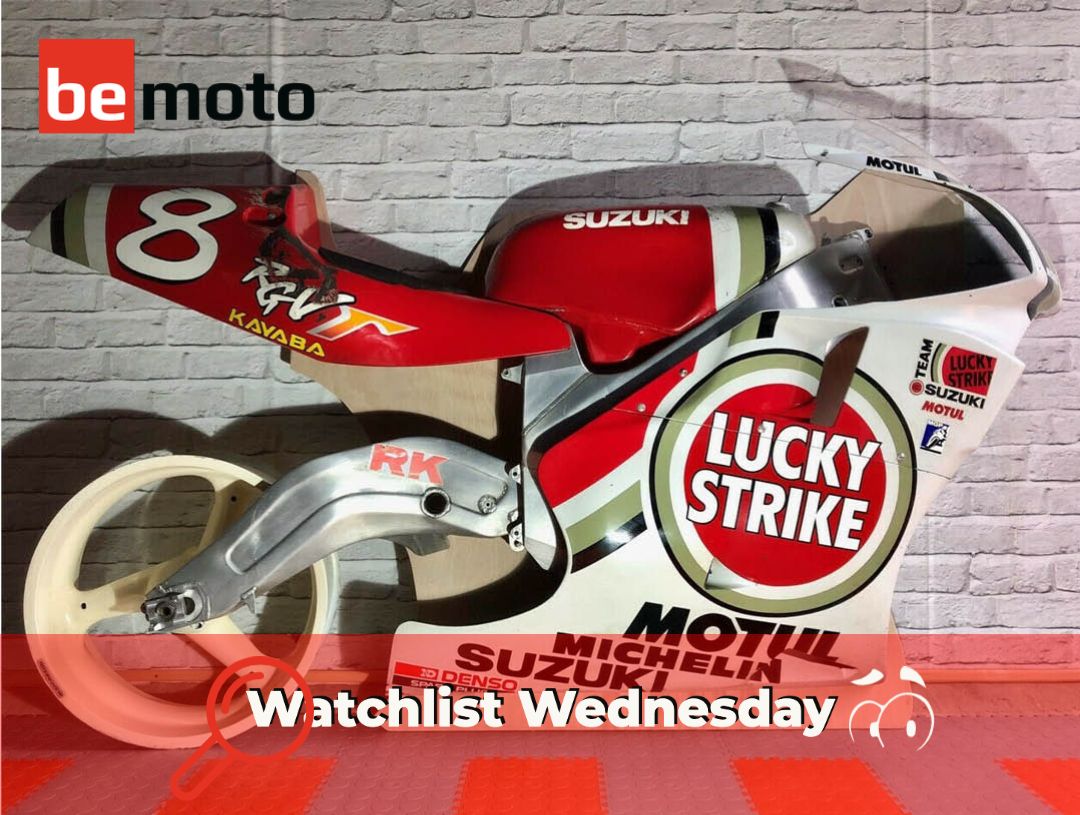 ---
This week we are looking at the auction of an actual 500 Grand Prix two-stroke. Well, one that has been cut in half…
Those heady bygone days when the pinnacle of motorcycle racing used 500cc two-strokes as the weapon of choice. It's been 20 years since they were phased out of MotoGP, but that doesn't stop us getting all giddy at the sight, sound and smell of them.
Grand Prix prototypes were exactly that - unobtainable and unique machines out of the reach of most mortals. Until now. Well, kind of…
Just when you think you've seen it all on ebay, up pops a carved up Suzuki RGV500 GP bike! This ultimate wall hanger comes at a price, the auction is in its early days (at time of publishing) and the starting bid of £7,995 hasn't lured any Kevin Schwantz fans out to bid just yet.
---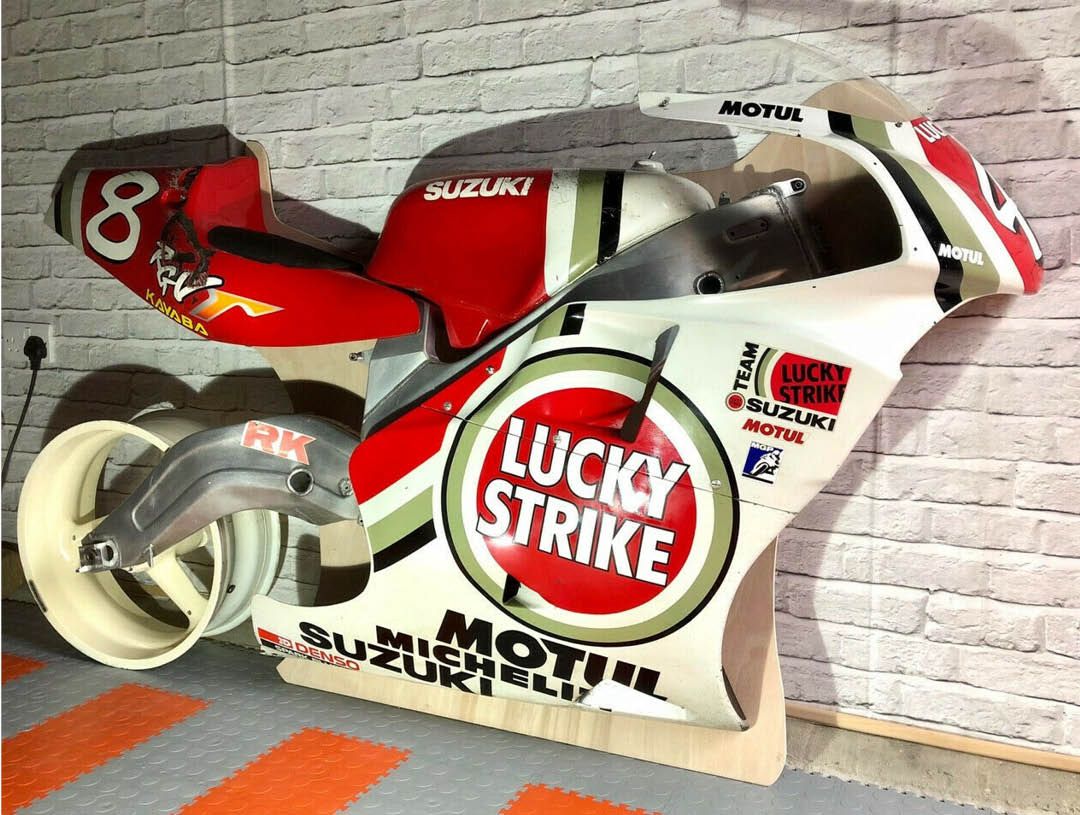 ---
So what does that chunk of dosh buy you? There is a genuine ex-Suzuki factory 1993 (Schwantz's championship year) RGV500 frame that's been sliced down the middle, along with a matching half of the swinging arm. The listing indicates that there is also half of a crankcase, but the trio of photos in the listing don't really show you much of that.
The bodywork is a mixture of Scott Russell panels and Sean Emmett's previously enjoyed Lucky Strike items. Again, all chopped down the middle to create this fantastic piece of wall art! The rear wheel isn't included though.
I reckon the BeMoto team should have a whip around and get the first (and possibly the only) bid in. With collection in person preferred by the Essex-based seller who is based less than a hundred miles from their Peterborough HQ, we could all make a day of it! And then the question is, where to hang it?
Ebay Listing: NO LONGER LISTED

---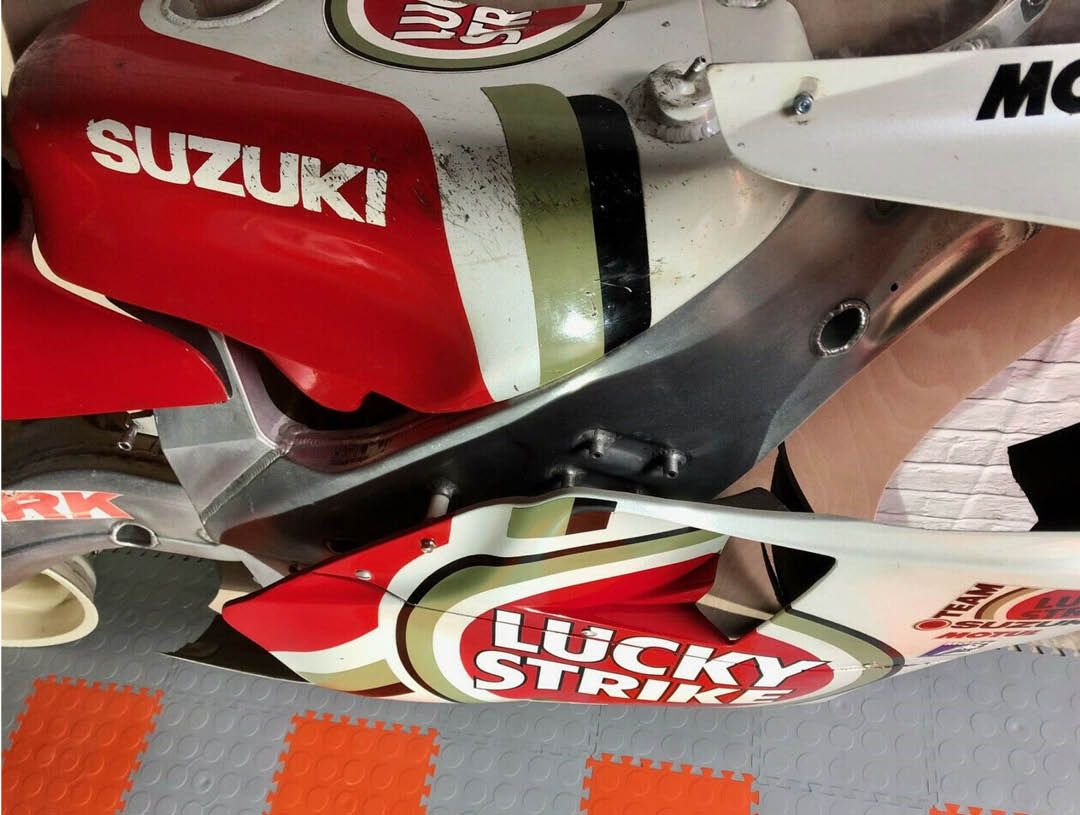 ---